Irrfan Khan is one of the few actors in Bollywood, who the audience catches in a theatre only to watch him act. He created his own popularity by playing different roles. Irrfan has taken the long and hard road, since appearing in Mira Nair's Salaam Bombay way back in 1988.  He's slowly built his reputation as an actor, played small roles, and then gone to invent a genre of films where he found himself playing the leading man. He's fought through all kinds of disrespect to let his talent finally shine through.  Irrfan did not beat up guys, did not romance and sing songs with the film's heroine, but he did make us chuckle with his dry wit. He has delivered honest performances which connected with the masses.
1. Paan Singh Tomar( 2012 )
Paan Singh Tomar is a 2012 Indian biographical film based on the true story of the athlete of the same name. The movie goes with a soldier Paan Singh Tomar, an athlete, wins gold medals at the Indian National Games seven times in a row. He is forced to become a dacoit when his mother is murdered and the police don't take any action. This movie won National Film Awards for Best Film Best Actor( Irrfan Khan) and Filmfare Awards for Best Screenplay and Critics for Best Actor( Irrfan Khan) and many more.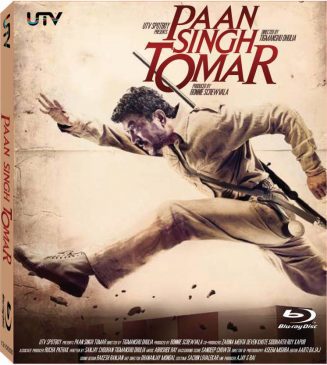 2. Piku (2015)
Piku is a 2015 Indian comedy-drama film which tells the story of the short-tempered Piku Banerjee (Deepika), her grumpy, ageing father Bhashkor (Amitabh) and Rana Chaudhary (Irrfan), who is stuck between the father-daughter duo, as they embark on a journey from Delhi to Kolkata. the film was nominated for Best Film in the 61st Filmfare Awards, as well as other categories.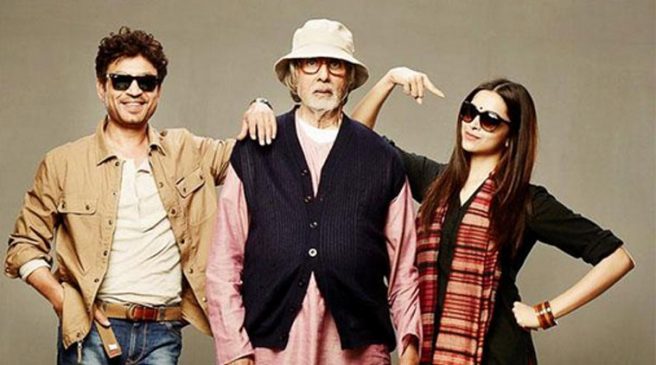 3. Hindi Medium  (2017)
Hindi Medium is a 2017 Indian Hindi-language comedy-drama film. The film tells the story of a couple who aspire to give their daughter the best education. The plot deals with social themes including education, parenting, class, social mobility, and language.  It is Irrfan Khan's highest-grossing Hindi-Film. It is one of the highest-grossing Indian films of all time.  It won two Filmfare Awards, including Best Film and Best Actor For Irrfan Khan.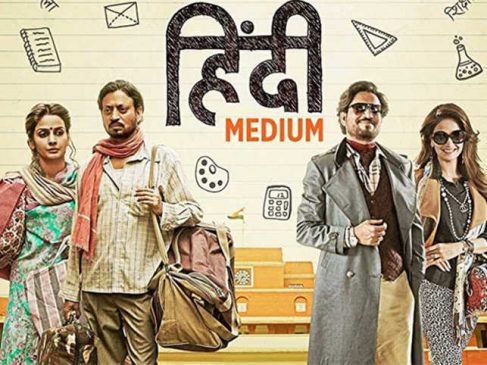 4. LunchBox (2013)
The Lunchbox is a 2013 Indian epistolary romantic film. An unlikely mistake by a tiffin carrier service results in Ila's tiffin, that was made for her husband, being delivered to Saajan Fernandes. An unusual friendship soon develops between the two. The film was a box-office success. It was Irrfan Khan's second highest-grossing Hindi film.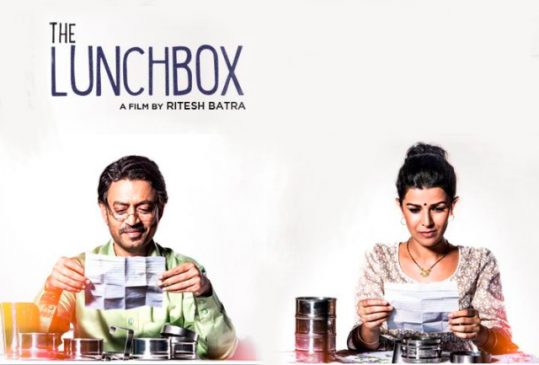 5. Talvar (2015)
Talvar is a 2015 Indian Hindi-language drama thriller film which is based on 2008 Noida double murder case in which a teenager and her family servant were murdered. The film follows the investigation of the case from three different perspectives, where her parents are either guilty or innocent of the murder charges. At the 63rd National Film Awards, Bhardwaj won the Best Adapted Screenplay.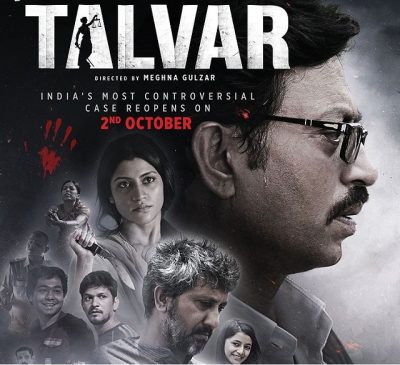 6. Haasil (2003)
Haasil is a 2003 Indian film directed by Tigmanshu Dhulia. the movie goes on when a collegian (Jimmy Shergill) falls in love with a young woman on a campus where students with political connections rule. Irrfan Khan won Filmfare award for Best Actor in a negative role for his portrayal of Ranvijay Singh in the movie.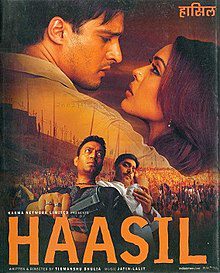 7. Life in a…Metro (2007)
Life in a… Metro is a 2007 Indian musical drama film.  It narrates the lives of nine people living in Mumbai and deals with topics like extramarital affairs, the sanctity of marriage, and love. The film was critically acclaimed for its story and screenplay. This film has won Filmfare awards for Best Supporting Actor (Irrfan Khan), Best supporting actress (Konkona Sen Sharma), and Best Screenplay (Anurag Basu)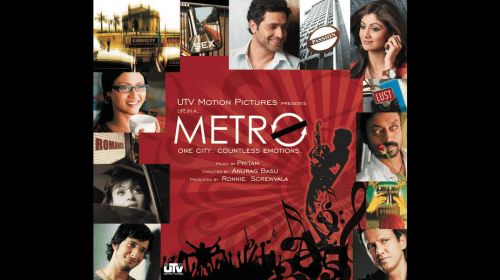 8. Madaari (2016)
Madaari is a 2016 Indian Social Thriller Film. Nirmal, a man who lost his son due to the negligence of the government, seeks revenge and kidnaps the ten-year-old son of the home minister, forcing the administration to meet his demands. The film showed a father-son emotional relation.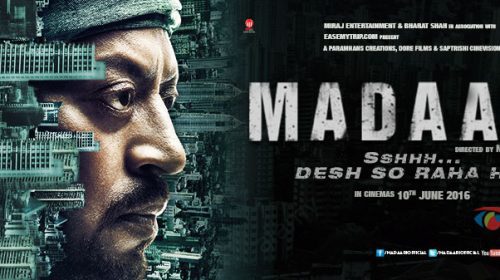 9. Qissa (2013)
Qissa is a 2013 Indian-German drama film. The movie goes with a Sikh named Umber Singh lives with his wife and three daughters in Punjab post-Partition and is desperate to have a male child. When a fourth daughter is born, he decides to bring her up as a male. Qissa is a painful story and it is strictly meant for those who watch films for their rich content and not its entertainment quotient. Irrfan Khan's gave an A-grade performance, making this film imminently watchable.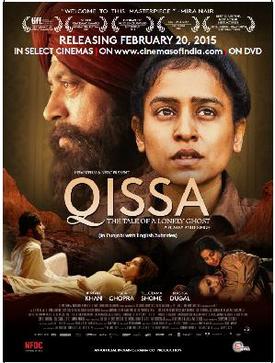 10. Life of Pi (2012)
Life of Pi is a 2012 American survival drama film. The best word that describes Irrfan Khan's performance in 'Life of Pi' is "sublime". Few actors in the world, let alone India, is as effortless as Khan, and that effortlessness shows clearly in the film, especially, when he had only a few scenes to make a mark. He makes most of the 10-15 minutes that he has in the film so much.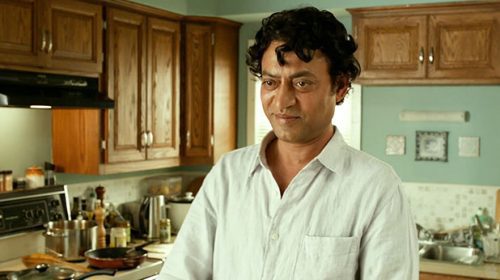 11. Yeh Saali Zindagi (2011)
Yeh Saali Zindagi is a 2011 Hindi Romantic thriller film. Gangsters kidnap the prospective son-in-law of a politician in order to secure the release of an imprisoned gang-member. Irrfan delivers a sucker punch with his acting chops as well as his narration. His conversations with Saurabh Shukla (another stalwart) are one of the highlights of this film.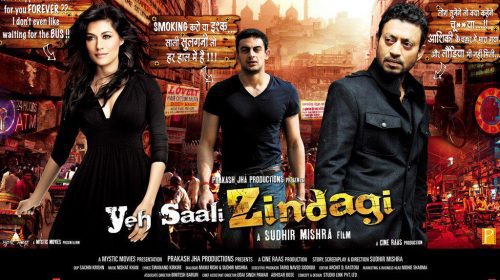 12. Slumdog Millionaire (2008)
Slumdog Millionaire is a 2008 British drama film.  A teenager from the slums of Mumbai becomes a contestant on the show 'Kaun Banega Crorepati?' When interrogated under suspicion of cheating, he revisits his past, revealing how he had all the answers. Irrfan, who plays the cop interrogating the young hero to know how he knows all the answers on the game-show.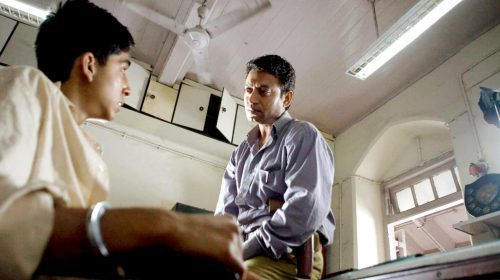 13. Maqbool (2003)
Maqbool is a 2003 Indian crime tragedy. Maqbool, an underworld don's henchman, falls in love with his boss's mistress, Nimmi, who instigates him to kill the don and become the next leader. Irrfan played Maqbool with his characteristic blazing intensity and boorish charm and completely owned the critics at various film festivals all over.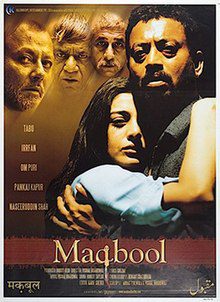 He started his career with a small role in Salaam Bombay that went unnoticed. However, he did not stop and kept delivering mindblowing performances.  Know more about Bollywood actors who started career with small roles. Which is your favourite Irrfan khan movie, let us know in the comment section!