Over the decades, Hindi web series as well as Pakistani drama has never failed to amuse the audience with its extraordinary storyline and strong direction. Here are some best Pakistani dramas which will make you fall in love with the character and the story. Ever-increasing internet access and the spread of social media have put any show just a click away. A sizable section of the Indian public and the worldwide subcontinental diaspora now make up a hitherto unheard of an international audience.
So it made perfect business sense for Indian broadcasting giant Zee TV to take advantage of such a commercial opportunity and dedicate a channel called Zee Zindagi to their transmission. It was these same dramas that introduced not just India but anyone on the globe (who understands even a little Urdu) to our most famous exports Fawad Khan and Mahira Khan. Unfortunately, political rhetoric seems to have reduced the torch of cross border friendship and goodwill to the kind of flickering Diya Paro carried around for Devdas, so maybe it's time to remind everyone why the Diya was lit in the first place.
List of Best Pakistani Dramas of all time –
1. Sadqay Tumhare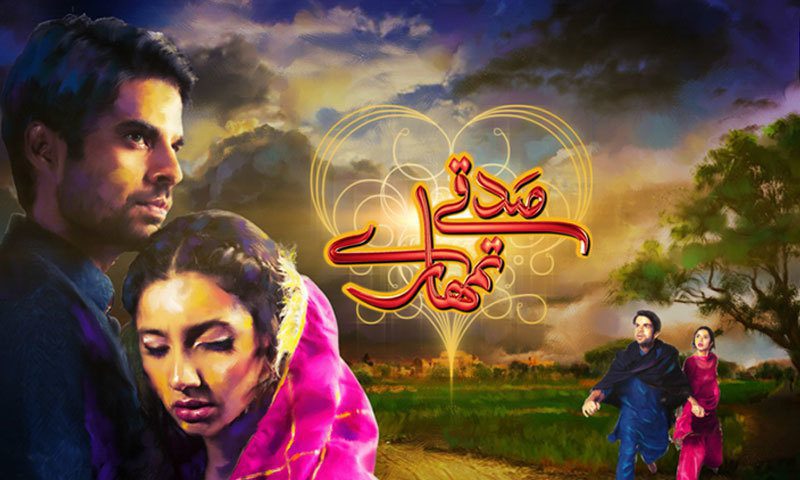 IMDb Rating: 7.4/10
Actors: Mahira khan, Adnan Malik, Samiya Mumtaz
Director: Mohammad Ehteshamud din
Platform: Netflix
Plot
This is a drama based on an arranged marriage between a village girl and her cousin who lives in a city. They show signs of true love, but an event from the past threatens their blooming romance. Shanno, an innocent and simple girl, is engaged to Khalil but has not seen him in 10 years. She is blindly in love with him, whereas he looks down upon her thinking she's a village girl.
Reasons To Watch
★The story is based on the real-life of the author which makes it extra special.
★ The story will make you emotional as you start feeling the pain from all the misfortunes the couple goes through in search of happiness.
2. Humsafar
IMDb Rating: 9/10
Actors: Fawad Khan , Mahira khan. Atiqa Odho
Director: Sarmad Sultan Khoosa
Written by: Farhat Ishtiaq
Platform: Netflix
Plot
Khirad and Ashar are a couple who are eventually forced into a marriage against their will. To fulfil her sick windowed mother's wish, Khirad agrees to the marriage. Ashar is manipulated by his father, ultimately accepting the marriage proposal. Sara, a character who is in love with the male protagonist tries to commit suicide after hearing about the marriage and Ashars rejection as he only sees her as a friend. She is saved by Ashar and promises to move on. Trapped in the initial complications the leads eventually find themselves falling for each other. However, the problems were just starting to affect their marriage.
Reasons To Watch
★Humsafar has displayed the right amount of reality and fiction in its story. Making it easily acceptable by the audiences.
★ Both the leads made justice to their roles. Mahira khan very gracefully served her character as a gentle wife and a courageous mother.
★ Whereas Fawad Khan never failed to charm with his flawless acting. He was as severe as a man who falls in love with his wife after an arranged marriage and overcomes the difficult times to reunite with the love of his life.
3. Dastaan
IMDb Rating: 8/10
Actors: Sanam Baloch, Fawad Khan, Saba qamar
Director: Haissam Hussain
Platform: Netflix
Plot
The story is about a girl who lives with her family in Ludhiana. The story tells the trials and misfortune faced by her after she decides to go to Pakistan which turned out to be the worst nightmare of her life. It is based on the Indo Pak partition taking place in pre-1947. It shows the brutal treatment of Muslims, especially women during the partition.
Reasons To Watch
★ The drama takes you back to a nostalgic ride that includes several disheartening and traumatic experiences lived by women.
★The family's love is depicted as superior as they fight for protection and safety amid Chaos.
4. Daam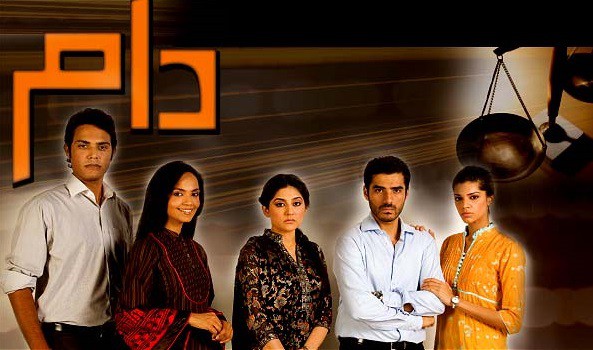 IMDb Rating: 8.4/10
Actors: Adeel Hussain, Samina Seikh, Sanam Baloch
Director: Mehreen Jabbar
Platform: YouTube
Plot
The story plays off the price which the female protagonist has to pay to her best friend for seven years to stop the marriage with her brother which was unacceptable to her. And after an episode, the price which she paid becomes 'Daam' (trap) for each one of them.
Reasons To Watch
★ The story tells of how a marriage breaks the strong bond between two friends who were even unaffected by the social difference they faced. It is remarkable.
★ It is fascinating to see how the imperfections were met gracefully, yet changing many lives, till they reached perfection.
5. Durr-e-shahwar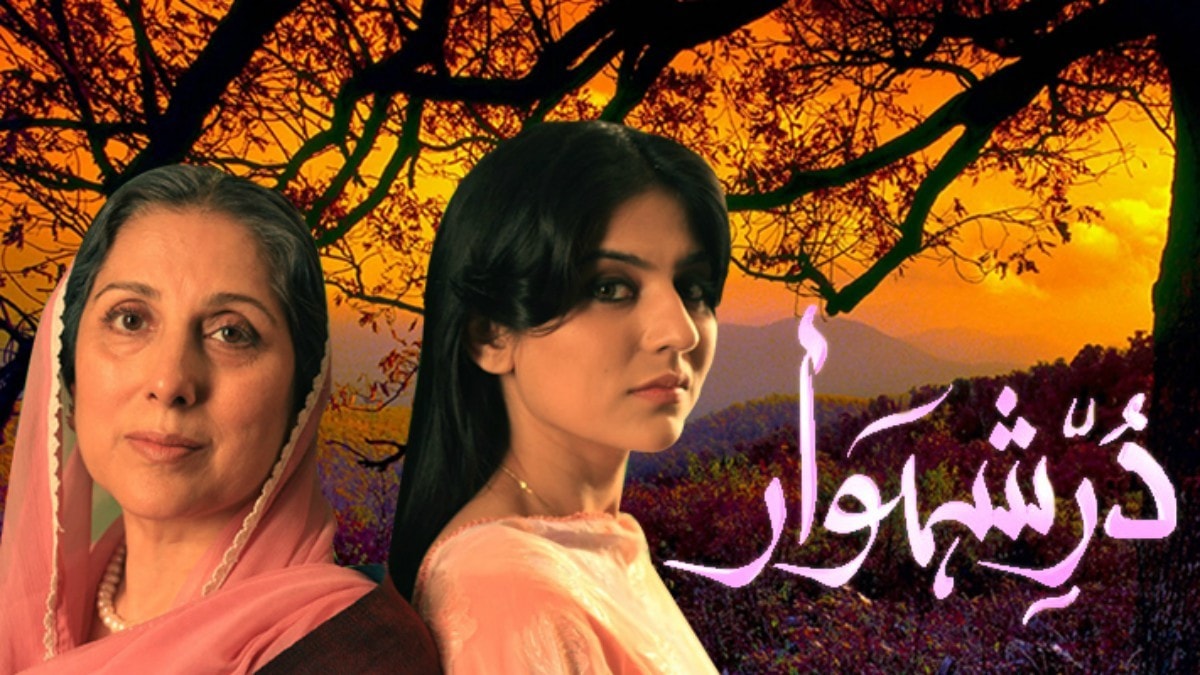 IMDb Rating: 8.7/10
Actors: Sanam Baloch , Samina preetzada, Nauman Ijaz
Director: Haissam Hussain
Platform: YouTube
Plot
The story shows the tribulations and trials that women have to face to win the love of their husbands. The storyline has two different tales. One is of Dur e Shahwar and another is of her daughter Shandana. Shandana's story is shown in modern times while her mother is in flashback. Shandana always blamed her mother for not understanding her problems as she has a very doting husband. Her mother then explain to her the hardships she had to go through for attaining her husband's love during the beginning years of her marriage.
Reasons To Watch
★The show is purely family entertainment as it depicts the pious bond of marriage. It also displays the parent-child relationships.
★the show precisely teaches some lessons for lifelike, never giving up on hardships and always embracing patience.
6. Shehr-e-Zaat
IMDb Rating: 8.4/10
Actors: Mahira khan, Mikal Zulfikar, Mohib Mirza
Director: Sarmad Khoosat
Platform: ZEE5
Plot
Shehr-e-Zaat is a story of a woman who has finally decided to give in to Allah after struggling in the harsh realities of the world. She aimed at making up for the time she has wasted in worldly pursuit. It's a story of spiritual awakening.
Reasons To Watch
★The role was brought to justice by Mahira khan. She smoothly manages to transform from a highly self-centred & unsympathetic character into a vulnerable & empathetic one.
★Every single character has portrayed their best by showcasing their outstanding talent of making the audience go along with them.
7. Meri Zaat Zara-e-Benishan
IMDb Rating: 9.1/10
Actors: Samiya Mumtaz, Faysal Quraishi, Imran Abbas
Director: Babar- Javed
Platform: YouTube
Plot
It revolves around a pair of mother and daughter. It's a story about a woman who was wrongfully accused of committing adultery. Her daughter from her second marriage finds out the truth when she marries the same family.
Reasons To Watch
★ Meri Zaat Zara-e-Benishan is an incredibly underrated drama. The drama's story has some familiarity with the hit drama Humsafar. However, this show successfully creates a more interesting narrative and storyline.
★The story has two generations involved. It starts with the present continuous with the occasional flashbacks making it more appealing to viewers.
8. Cheekh
IMDb Rating: 8.4/10
Actors: Saba qamar, Bikal Abbas, Azekah Daniel
Director: Badar Mehmood
Platform: MX PLAYER.
Plot
The story revolves around a girl named Mannat who desperately tries to seek justice for her friend Nayab who was murdered. The murderer happened to be her brother in law. She's married to Shayaan, Wajih's older brother. Sory involves the traits and tribulations she has to deal with during her entire journey of bringing justice to Nayab.
Reasons To Watch
★Cheek is full of surprising elements, making it a compelling watch. The drama throws light on the patriarchy misogyny.
★ After failing the attempt of raping Nayab, she's ruthlessly killed by Wajih, the whole story from the beginning is made for mystery and crime thriller lovers.
9. Gul-e-Rana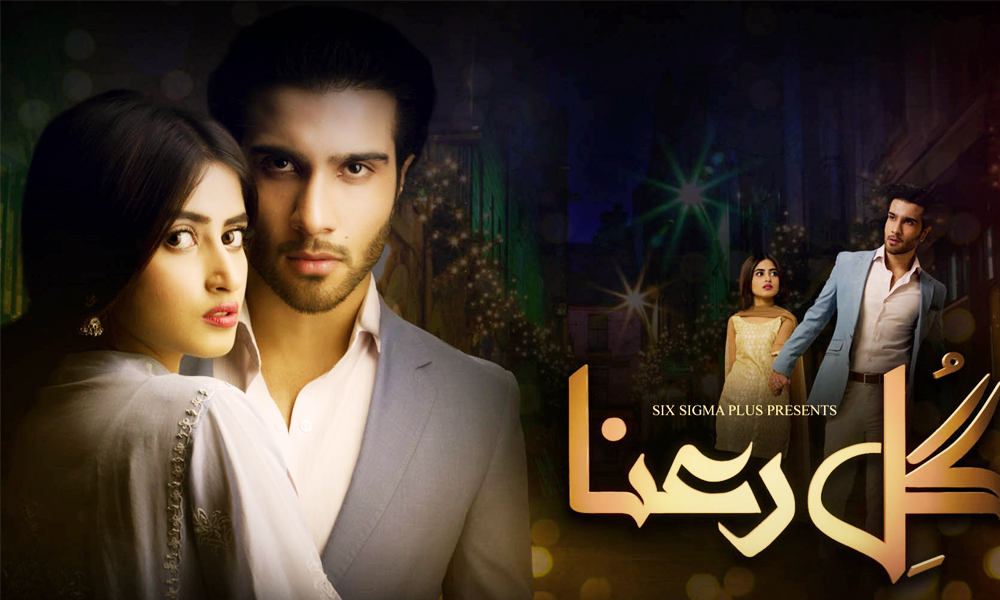 IMDb Rating: 7.9/10
Actors: Sajal Aly and Feroze Khan
Director: Farooq Rind
Platform: Amazon prime video
Plot
The story is a rollercoaster of emotions, trust, relations, sympathy and most importantly forgiveness. Gul- e – Rana who always struggled to get the rights of women gets married to an abusive man Adeel. She tries to change Adeel's thinking for which she is abused by him. Adeel has an accident that changes him completely and while recovering he tries to be good to Rana but she tells him that he has only hurt her.
Reasons To Watch
★In the last episode of this drama, people tweeted about 'Gul-e-Rana' so much, that it ranked in the #1 spot within an hour.
★ This show is a decent family entertainment show which teaches the lesson of forgiveness.
10. Aunn Zara
IMDb Rating:7.7/10
Actress: Maya Ali,Hina Bayat, Osman Khalid Butt
Director: Haissam Hussain
Platform: Youtube
Plot
Annu Zara revolves around two equally spoiled and completely different individuals who together enter into a marriage. The two poles apart started to live together, refusing to give in to each other. Their newly married life is naturally filled with amusing twists and turns.
Reasons To Watch
★ The drama has an old school feel of simplicity and poignancy. It's a melodrama worth watching with family values.
★ The existence of a strong female lead stands above the old Patriarchal dogmas which are extremely glorified in TV shows.
11. Munafiq
IMDb Rating: 7.9 /10
Actors: Fatima Effendi, Adeel Chaudhry, Mariyam Nafees and Bilal Qureshi
Director: Saleem Ghanchi
Platform: YouTube
Plot
The storyline is set around a compelling and intriguing subject of hypocrisy. Ujala, the protagonist of this story, hails from a middle-class family. She is ultimately married into an influential high-class family and then comes face to face with her insecurities. Munafiq explores the theme of hypocrisy and the existence of hierarchy between different social classes. This show has an intense story with dark characters to support the theme of the show.
Reasons To Watch
★ The drama isn't slow-paced and is moving comparatively fast towards plot development, which makes it interesting to watch.
★It gives a reality check. Exploring the existence of hierarchy between different social classes, Munafiq is one of the few dramas on air that have picked up quite a realistic/socio-cultural theme and made it work by making it easier for the audiences.
12. Pyare Afzal
IMDb Rating: 9.1/10
Actors: Hamza Abbasi , Ayeza Khan, Sana Javed
Director: Nadeem Baig
Platform: MX Player
Plot
Afzal, the male protagonist, starts receiving love letters from a girl. His family tried to find out about the mysterious girl and when they found the girl, Sana refused, saying she had never written any Love letter. Following some events, they enter a marriage. In reality, it was Afzal who wrote himself these letters from her name. She realises her love for him, unfortunately, Afzal got shot by a mafia. On his deathbed, he received a phone call from Sana where she said " Pyare Afzal ", he died after listing " Pyare Afzal".
Reasons To Watch
★ It was quite a TV phenomenon during its airing period. The dialogues are intelligent and natural, it is almost everything between witty, relatable and powerful.
★ The role Played by saba Hameed is so iconic, the depiction of her being torn between her husband and son is so intense that you might feel it all happening to you.