Every one of us loves watching cinema whether on the big screen or any OTT platform. Movies transport us to an altogether different world that is sometimes beyond our imagination. Movies that have VFX and superheroes are generally popular among the masses. There are some other Hollywood movies that impact greatly on our visualization with their story and graphics.
Keeping that in mind here's a list of the 25 best superhero movies of all time. The below rankings are the writer's opinion and taste :
25. LOGAN ( 2017) :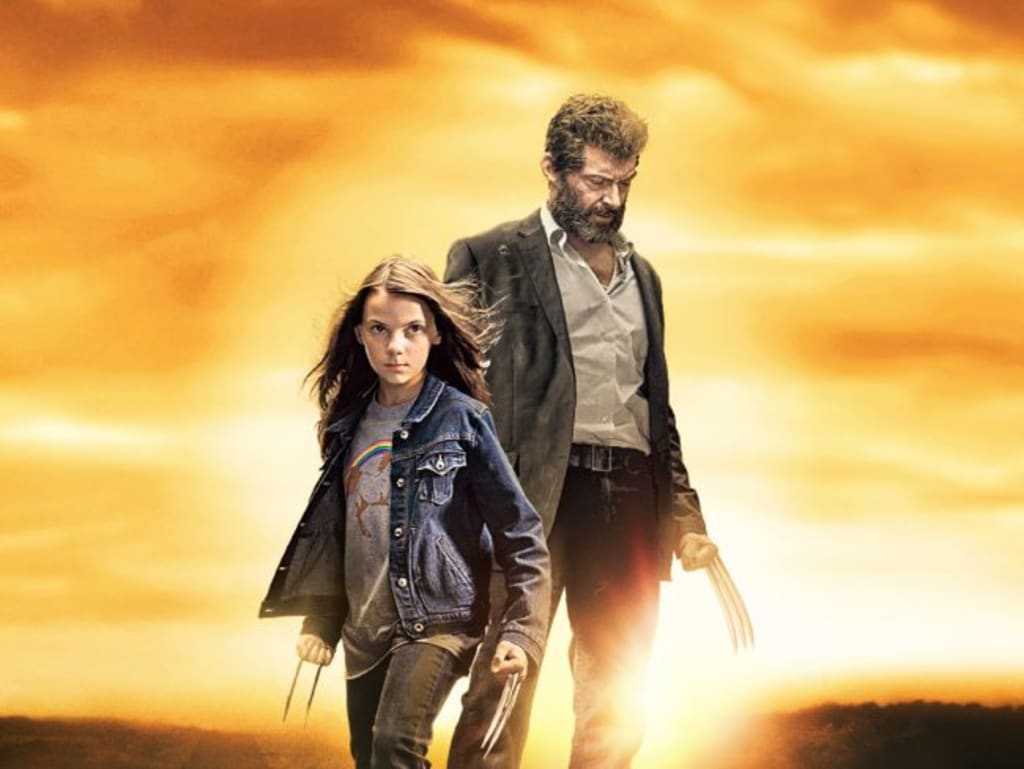 IMDB Rating: 8.1/10
Actors: Hugh Jackman, Dafne Keen, Patrick Stewart, and more
Director: James Mangold
Platform: Disney+Hotstar
PLOT
Logan is the tenth film in the X-Men series. The film revolves around Logan, who is now aging due to a lack of healing ability, in the year 2029. Logan and Caliban are seen taking care of 90-year-old ill Charles Xavier, the founder of X-Men and Logan's mentor. The movie showcases how both of them defend Laura, a young mutant from the evil Reavers.
Reasons To Watch
Newcomer Dafne Keen is a treat to watch. From fighting with the bad guys to her heartwarming story, Laura ( Dafne's character) is something you shouldn't miss.
One thing that makes Hollywood movies better than our movies when it comes to superheroes is the SFX (Special Effects). Logan surely promises some perplexing visual treat.
Last but not least, Logan guarantees a wave of emotion despite being an action movie. From the death of favorite characters to some touching scenes, this movie will make you shed a tear!
24. X-MEN (2000) :
IMDB Rating: 7.4/10
Actors: Hugh Jackman, Ian McKellen, Halle Berry, and more
Director: Bryan Singer
Platform: Disney+Hotstar
Plot
This first movie of the series is based on the concept of mutants, who possess superhuman powers making them different from humans. To lower the gap between humans and mutants, two completely different groups fight for the acceptance of the latter. The two groups being; Professor Xavier's X-Men and Magneto's Brotherhood of Mutants.
Reasons To Watch
Although the superhero genre was already established with the release of Superman, X-Men bought a change in how the genre is perceived.
Before the movie, X-Men was a comic book series. Seeing the book come alive on the big screen, still gives us thrills. Producers Lauren Donner and Marvel hired critically acclaimed director Bryan Singer of the movie The Usual Suspects to create this astonishing movie.
23. CAPTAIN AMERICA: WINTER SOLDIER (2014) :
IMDB Rating: 7.7/10
Actors: Chris Evans, Sebastian Stan, Anthony Mackie, and more
Director: Joe Russo and Anthony Russo
Platform: Disney+Hotstar
Plot
After the first movie in Captain America's franchise became a high grossing film, this follow-up movie sees Captain America teaming up with Falcon and Black Widow. The spy agency S.H.I.E.L.D has some ongoing schemes which the trio solves while fighting a peculiar assassin called Winter soldier.
Reasons To Watch
Villains in movies are there to bring a downfall for the hero. In many movies, the villains are not connected to the hero or just have a personal grudge. But in Winter Soldier, the villain, Bucky is Cap's best friend who has been brainwashed. It is interesting to see such a storyline.
Have you heard the term emotional action? Well, this movie certainly delivers it. The movie is based on one particular emotion – friendship. The action sequence in the movie is also driven by emotion. Such a movie is definitely worth watching.
22. AVENGERS: AGE OF ULTRON (2015) :
IMDB Rating: 7.3/10
Actors: Robert Downey Jr, Chris Hemsworth, Mark Ruffalo, and more
Director: Joss Whedon
Platform: Disney+Hotstar
Plot
Featuring all the Marvel characters, this sequel to its first movie is surely an entertainer. Iron Man, Thor, Captain America, Hulk, Black Widow, and many more fight against Ultron, an artificial intelligence program made by Tony Stark and Bruce Banner. This movie is also the prequel to Avengers: Infinity War, where Thanos is seen making a promise to get the stones back.
Reasons To Watch
One thing this movie does is set up different character arcs. From Thor's character development to the introduction of two new characters; Vision and Scarlet Witch, Age of Ultron has shown many promising characters.
Not only character arcs, but Marvel fans can certainly expect bigger sets, which means more action. Just like the comic book this movie has some kick-ass action sequences to watch.
21. BATMAN V SUPERMAN: DAWN OF JUSTICE (2016) :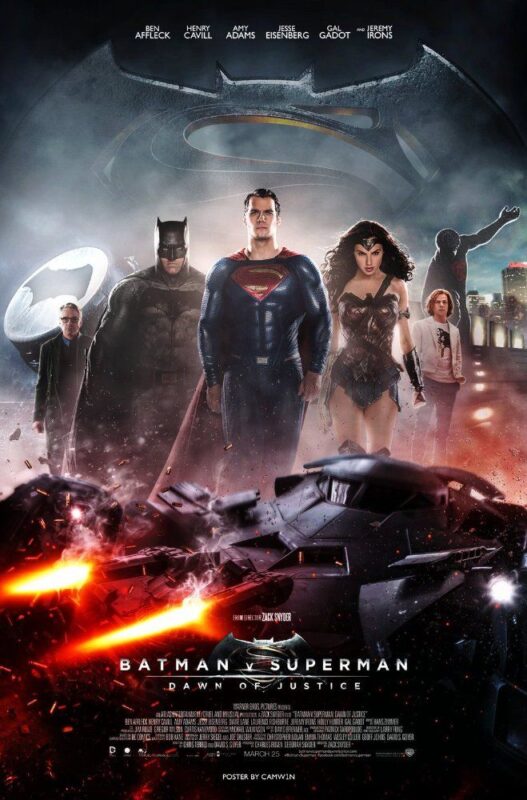 IMDB Rating: 6.4/10
Actors: Ben Affleck, Henry Cavill, Gal Gadot, and more
Director: Zack Snyder
Platform: Netflix
Plot
DC's most favorite characters, Superman and Batman, go against each other in Man of Steel's sequel. The two superheroes dislike each other's way of justice, which is further insinuated by the villain Lex Luthor.
Reasons To Watch
Though this movie may not be the best in the superhero genre, it still gives you the treat to watch the famous superheroes fight against each other.
This movie also establishes the growth of DC's characters; from Wonder Woman to Flash, it gives everything to keep your eyes glued.
20. BATMAN BEGINS (2005) :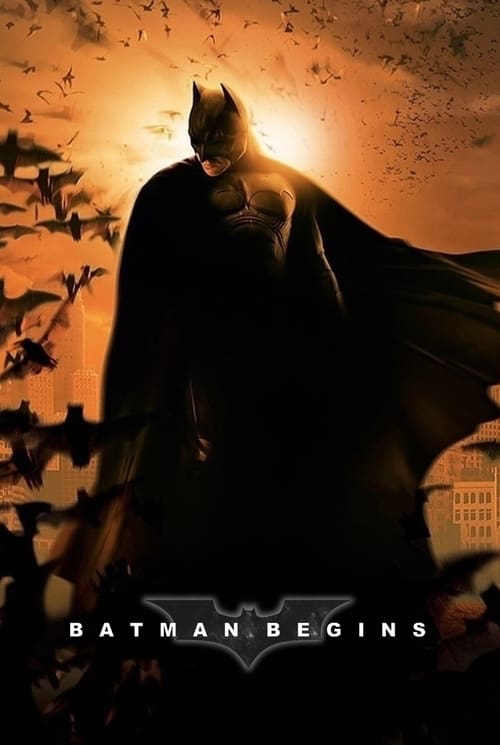 IMDB Rating: 8.2/10
Actors: Christian Bale, Cillian Murphy, Katie Holmes, and more
Director: Christopher Nolan
Platform: Netflix
Plot
People say that one incident in your childhood can change your entire life. Bruce Wayne falls into a pit and a swarm of bats attacks him leaving a phobia for life. His parents are killed by Joe Chill leaving him orphaned. Bruce Wayne decides to be a vigilante after growing up and takes up the name 'Batman'.
Reasons To Watch
Batman Begins marks the first successful Batman movie. Not only that, the movie has a strong storyline making it a complete movie in itself.
The ending of the movie leaves a perfect cliffhanger for the audience. The Joker is introduced in the last moments of the movie making it a perfect ending of the story.
19. DEADPOOL (2016) :
IMDB Rating: 8/10
Actors: Ryan Reynolds, Morena Baccarin, T.J.Miller, and more
Director: Tim Miller
Platform: Disney+Hotstar
Plot
After being discharged dishonorably, Wade Wilson learns that he is diagnosed with terminal cancer. Ajax and Angel Dust inject him with a serum that is designed to awaken any mutant in his body. Ajax leaves him in between as Wilson mocks him for his name. Ajax tortures Wilson, leaving him with burned scars. Wilson becomes a masked vigilante and adopts the name 'Deadpool' to kill Ajax.
Reasons To Watch
While shooting a movie, there are some rules to be followed. The rule of the fourth wall has been broken down in this movie, where Deadpool is seen talking into the camera directly, making fun of other superheroes.
The movie is faithful to the comic book, from where even the costumes and the dialogues are taken. It is said to be the most faithful adaptation of any book.
18. GUARDIANS OF THE GALAXY VOL.2 (2017) :
IMDB Rating: 7.6/10
Actors: Chris Pratt, Zoe Saldana, Kurt Rusell, and more
Director: James Gunn
Platform: Disney+Hotstar
Plot
In this sequel to Guardians of Galaxy, the Guardians are hired by a powerful alien force, the Sovereign, to get back their important batteries from the perpetrators.
Reasons To Watch
Guardians of the Galaxy is a funny movie. Its innovative and timed writing gives you tickles in every way possible.
Baby Goot. Watch this movie for the cutest thing in the whole MCU. It can make your heart warm with his cutest smile!
17. JUSTICE LEAGUE (2017) :
IMDB Rating: 6.2/10
Actors: Ben Affleck, Amy Adams, Gal Gadot, and more
Director: Zack Snyder
Platform: Amazon Prime Video
Plot
After Superman's death, Batman and Wonder Woman team up with Flash and Aquaman to save the world from Steppenwolf and his Parademons from destroying the world.
Reasons To Watch
The movie sees an amazing battle sequence between the heroes and the villains making it worth watching.
The movie also includes Wonder Woman in a more prominent role acting as second in command.
16. CAPTAIN AMERICA: CIVIL WAR (2016) :
IMDB Rating: 7.8/10
Actors: Chris Evans, Sebastian Stan, Anthony Mackie, and more
Director: Joe Russo, Anthony Russo
Platform: Disney+Hotstar
Plot
Nobody likes interference of any sort. Not even superheroes. When the government decides to implement a law to control its powers, the Avengers are divided into two teams going up against each other.
Reasons To Watch
This movie marks the introduction of Black Panther and the inclusion of Spiderman into MCU! Though Spiderman doesn't have a major role, it is enough for the loyal audiences to go crazy.
When there is a fight amongst friends it surely can your eyes water. Though Captain America and Iron Man weren't friends since the beginning, they did have some traces of friendship.
15. SPIDER-MAN: FAR FROM HOME (2019) :
IMDB Rating: 7.5/10
Actors: Tom Holland, Zendaya, Jake Gyllenhaal, and more
Director: Jon Watts
Platform: Google Play
Plot
After a refreshing vacation in Europe, Peter Parker finds himself being recruited for a mission by Nick Fury. Fury tells him that the world is in danger where four strong elements have taken over; Earth, Air, Water, Fire.
Reasons To Watch
The special effects in the movie are worth watching. One can easily be entertained by the effects.
The location shots are spectacular. With spidey's jumps to action, all the action shots are truly commendable.
14. SPIDER-MAN: HOMECOMING (2017) :
IMDB Rating: 7.4/10
Actors: Tom Holland, Zendaya, Micheal Keaton, and more
Director: Jon Watts
Platform: Netflix
Plot
After gaining pivotal experience with the Avengers, young Spider-man returns home with his newfound power. He starts training under his mentor Tony Stark and also tries to prove more than a superhero next door.
Reasons To Watch
As Tom Holland dons the suit of spider-man, this movie turned into a 100% teen movie. Throughout the movie, the kids are portrayed just like kids without any over-the-top display.
"With great power comes great responsibility", this line is portrayed on screen without it just being a catchy phrase. In this movie, Spiderman is considered a teen with teenage stubbornness and mistakes rather than showing a popular superhero with no flaws.
13. GUARDIANS OF THE GALAXY (2014) :
IMDB Rating: 8/10
Actors: Chris Pratt, Zoe Saldana, Dave Bautista, and more
Director: James Gunn
Platform: Disney+Hotstar
Plot
A group of misfits leads by Peter Quill to stop the havoc-making villain Ronan, who steals a valuable orb is the essence of the movie.
Reasons To Watch
This movie is known as the best stand-alone movie in the whole Marvel Universe. You need not watch the previous movies to understand the Guardians of the Galaxy.
Marvel and comedy go hand in hand. The same has been done by the director James Gunn in this movie. With power-packed punches, you will also be served with the best comic timing.