There are so many places in India which are known for their unexplained mysteries and paranormal activities such as unexplained noises, shadows, smoke, and mist. For centuries, India has attracted travellers from around the world and Visitors always get fascinated by the mystical energy that surrounds the country. Therefore, when it comes to listing the most haunted places in the world, there is no better country than India to start with. Here is the list of Most Haunted Places in India that you should not visit alone.
1. Tunnel no. 103, Shimla
Located on the Shimla Kalka railway track, This haunted tunnel is said to be haunted by many spirits. Many pedestrians have witnessed the spirit of a British man talking to them while passing through this tunnel. It is also said that people at night avoid passing this tunnel because of its haunting history. This tunnel has turned out to be most widespread for secrecy tunnel. The localities nearby the tunnel declared that a ghost of a lady is found in the tunnel and asks for a lighter for lightening their cigarettes.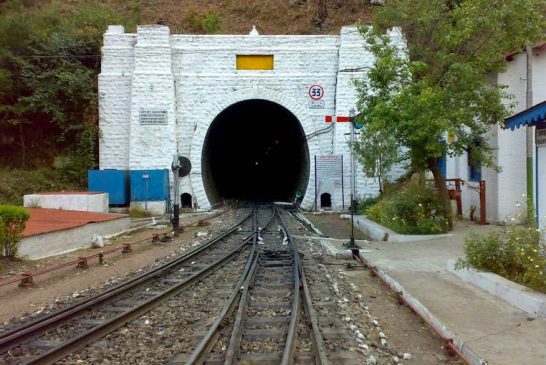 2. Bhangarh Fort, Rajasthan
Bhangarh Fort, which was constructed in the seventeenth century, is considered to be one of the most haunted places in India. This town is well famous for the story of a magician who fell in love with a local princess even though their match was impossible. The magician was known to be the master of dark magic. He decided to cast a spell on princess to make her surrender to him. However, the princess came to know about his evil plans and found a way to kill him. however, the magician cast a dark spell before dying which caused the doom of the palace. Despite the fort being regarded as a haunted place, it has been officially promoted as a tourist destination.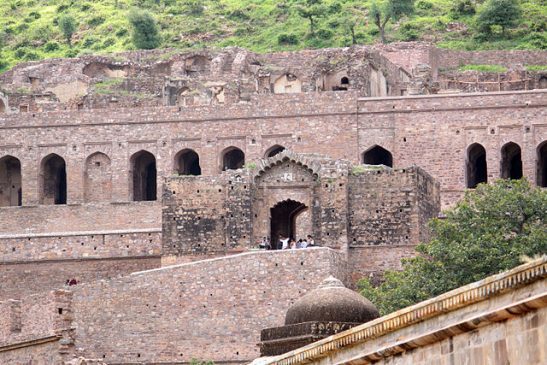 3. Jamali-Kamali Masjid, Delhi
The Jamali Kamali mosque did not get much attention apart from the stories of the mosque being haunted. if one has to consider properly, it has more glory to it than Qutub Minar itself but the haunted stories overshadowed the greatness of the mosque. Jinns that are believed to reside in the masjid. Locals tell about many stories about the Jinns that are now believed to reside within mosque premises. Instances of sightings of lights, apparitions, animals growling and a feeling that there is someone else standing right next to you are few of the stories that you get to hear about the place. These stories either make people to stay away from here or to be present here in quest of haunted sightings. A lot of tourists are attracted to this place because of its ancient haunted history.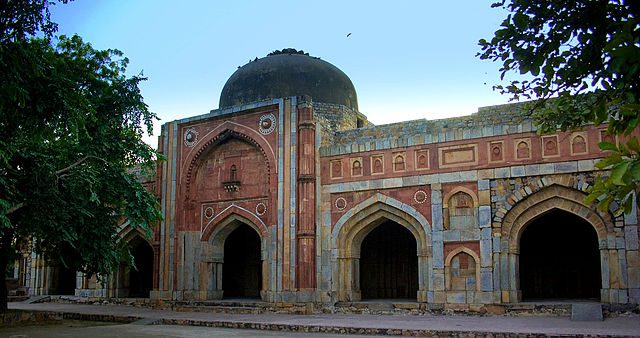 4. Ramoji Film City, Hyderabad
It might sound different that a film city could be a haunted place but in India, there exists a film city which is more known for its haunting nature than that of a film shooting studio. Locals believe that this place was a war ground. Nizams fought the battles at the current location of Ramoji film city. This place is extremely haunted by dead soldiers. Many actors claimed to hear ghostly footsteps but when they checked they did not find anything.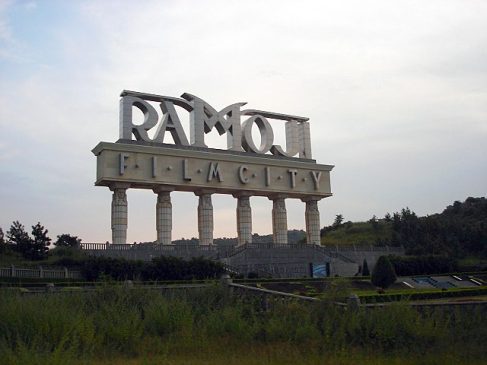 5. National Library, Kolkata
The well known National library of Kolkata located on Belvedere Road is not only known for its book collections, but it is also one of the known haunted houses of Kolkata. Some fearful incidents have heard like a student from England died in some unnatural accident while he was searching for a book for his thesis. Also heard about a story where Bengali student who did not complete his paper died come to complete his research many times.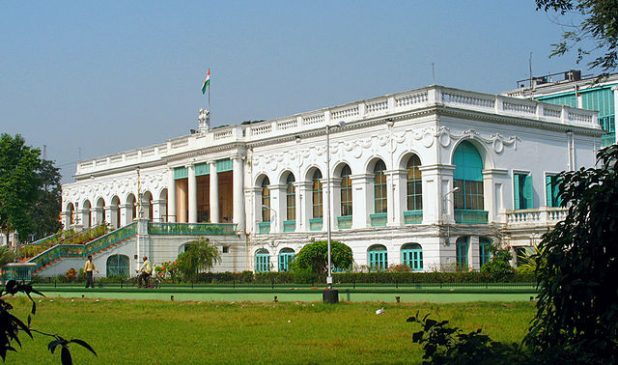 6. Towers Of Silence, Mumbai
I am sure only few would ever have heard about Tower of Silence. The ones who would be familiar with the name or what this is all about would either be Parsis; or someone who is familiar with Parsi customs. When you hear it for the first time, you may find it some interesting and intriguing place. Tower of Silence is a circular, raised structure used as a cremation or burial ground by Parsis. People have experienced many things around the tower of silence which can not be explained.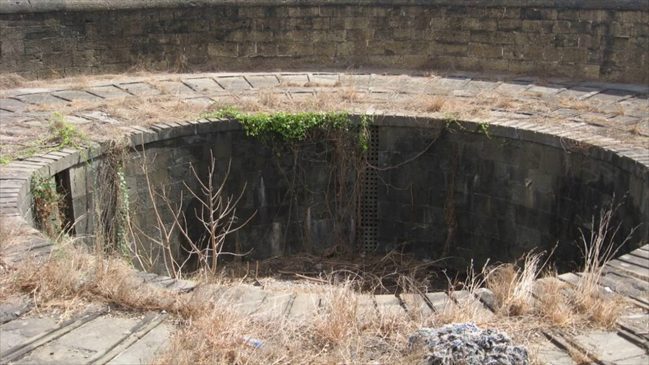 7. The Lambi Dehar Mines, Mussoorie
Lambi Dehar Mines is considered one of the most haunted places in India. The mines were shut after half a million workers died coughing blood due to improper mining conditions. As per local beliefs, the place has turned into a home for a witch who walks down the hills at night and has claimed many lives. Rapid occurrences of accidents and unusual deaths have also made this place rank amongst the haunted places in the country.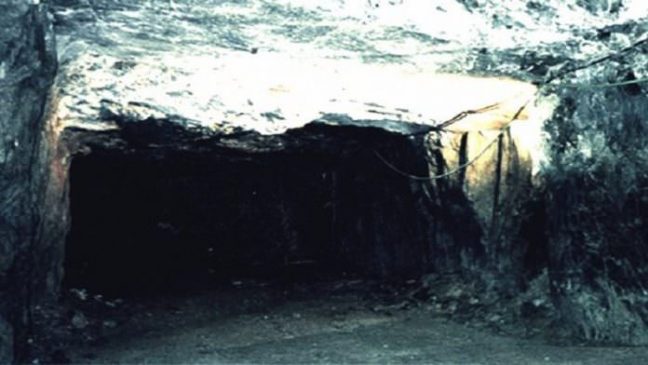 8. Dumas Beach, Gujarat
Located near Surat, Dumas beach also makes it to the list of top haunted places in India . There have been reports of people disappearing mysteriously and having never been found again. If someone dares to go to the beach for a midnight walk, those are greeted by warnings asking you to not cross a certain line while on the beach.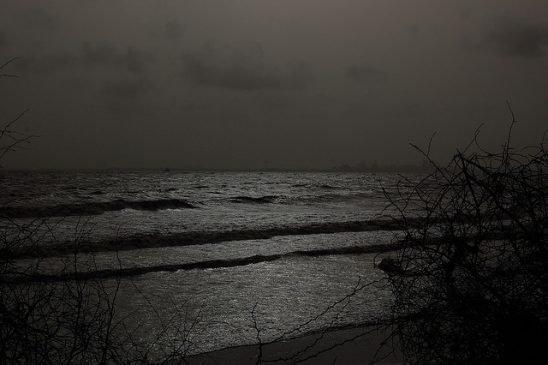 9. The Shaniwarwada Fort, Pune
Behind the Shaniwar Wada Fort's paranormal activities there is a story of the assassination, greed for power and betrayal. On the night of every new moon, Shaniwar Wada Fort experiences a saga of horror. Many people claim that they often hear a sound "KAKA MALA VACHWA" (uncle save me) from the Fort in the new moon night.  Sounds terrifying, want to explore more? Make sure you visit the fort when you make a trip to Pune.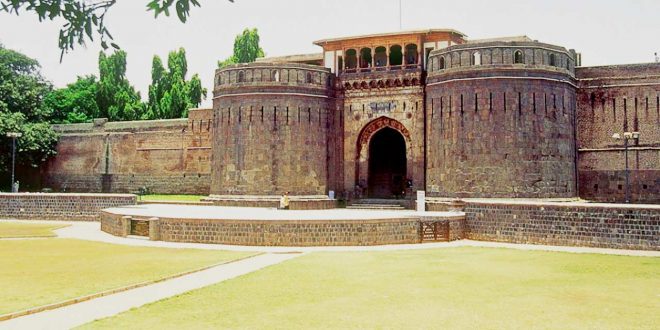 10.Fernhill Hotel, Tamilnadu
This place is well known for its filmy connect. The story goes that one night during the shoot, the choreographer and a few dancers couldn't sleep because of the sound of furniture being moved around in the room above them. When they complained to the receptionist about the unusual sounds the next morning, they were shocked to find out that there was no floor above. The source of weird sounds still remains a mystery.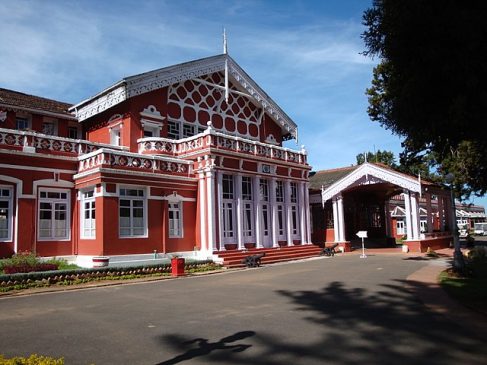 If you know more haunting places in India, please let us know in the comments section.