We are all "lazy" when it comes to cleaning And finding duplicate files on our PC and deleting them is no exception to that laziness. We all like to put it onto our "To Do List for TOMORROW" but that never happens. Also doing it manually without the correct software support can be quite a task. However thanks to technology, we have Duplicate File Finder Tools which not only find such files but also deletes them automatically. Below are few File Finder Tools which boost our system performance and help save some storage space by deleting duplicate files:
1. Duplicate Cleaner
This free tool with a simple interface enables the search of duplicate files extremely easy. The drives and zip folders can be specified. Search can also be narrowed down by size, date etc. Photos, music, Word documents, PowerPoint presentations, videos – just name it, if it appears twice on the system then Duplicate Cleaner will find it.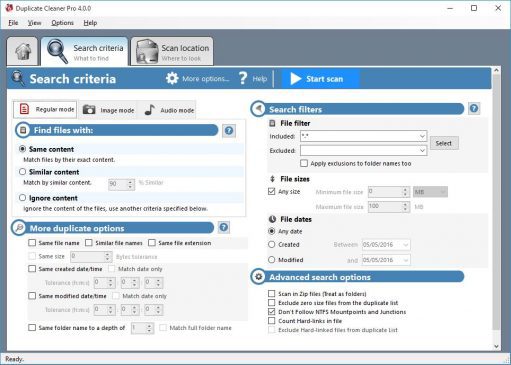 2. Duplicate File Eraser
This free lightweight File Finder with easy and efficient interface can detect duplicate files of all types and sizes. It is available for Windows XP/Vista/7/8/8.1/10, Linux, Mac OS X and works on both 32-bit and 64-bit computers.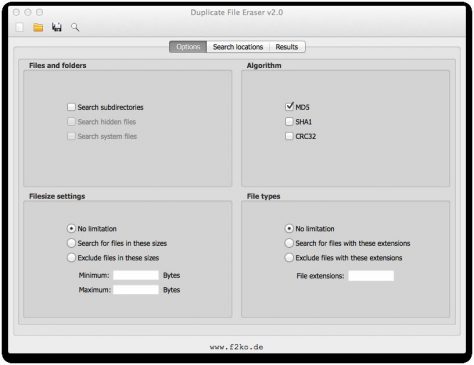 3. Duplicate File Fixer
This multilingual cleaner application with interactive user interface comes with super fast scan engine to scan all file types and formats. It also supports external storage devices which makes it standout!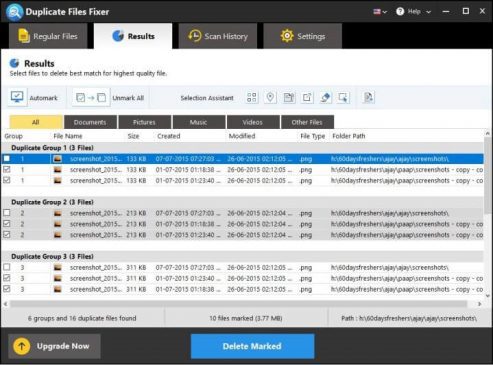 4. Easy Duplicate Finder
Along with a three-click process to find and delete duplicates, it also allows us to set custom criteria to manage duplicate files. Its intelligent search engine helps us manage duplicate documents, songs, videos, movies etc. It works with Windows XP, Windows Vista, Windows 7, Windows 8 and Windows 10.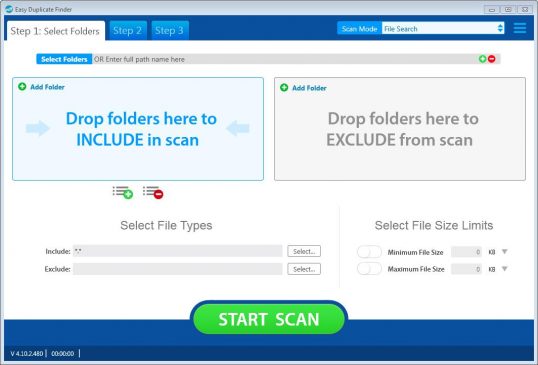 5. Duplicate Filter
Duplicate Filter can instantly find, compare and manage duplicate files in the computer. After finding duplicate  songs, photos, images, videos, documents and other files, they can be renamed, moved or removed.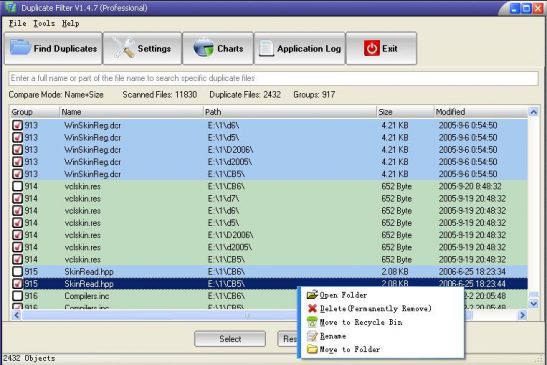 6. Search For Duplicates
This duplicate File Finder scans and lists the files with different colors.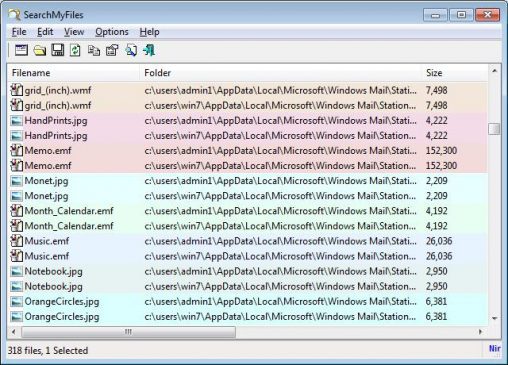 7. Search My Files
Compatible with all versions of Windows, this application has customizable filters. It can search for files created, modified, or accessed only between specific dates and times specified.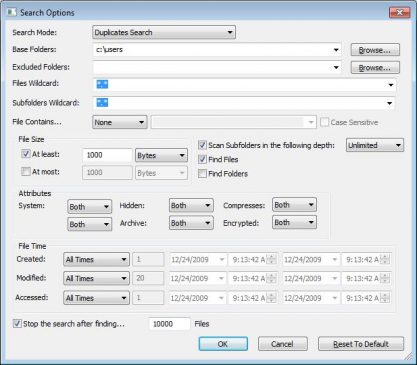 8. CCleaner
One of the most common and undoubtedly among the popular tools because of its Junk file remover (which frees up space on the hard drive by removing unnecessary temporary files). It looks for duplicate files on the C drive and ignores other hidden and system files. Search on a selected folder and its sub-folders can be performed.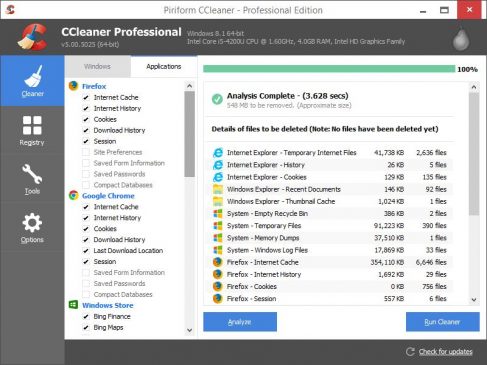 9. Auslogics Duplicate File Finder
Auslogics Duplicate File Finder with a simple interface walks us through the process. It has convenient features such as a built-in preview pane that allows us to view images, listen to music files, and preview videos so one knows what files are being deleted. It compares files by name and content, thereby considerably increasing free space.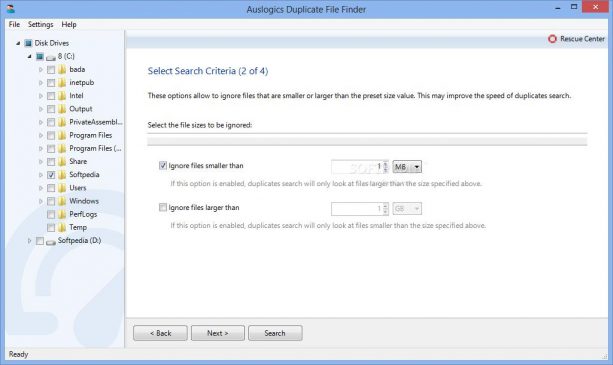 10. DupeGuru
A cross-platform duplicate file finding tool that scans on the basis of either filename or content.  It uses fuzzy matching algorithm to detect duplicate files. The duplicates can be deleted or moved to other location.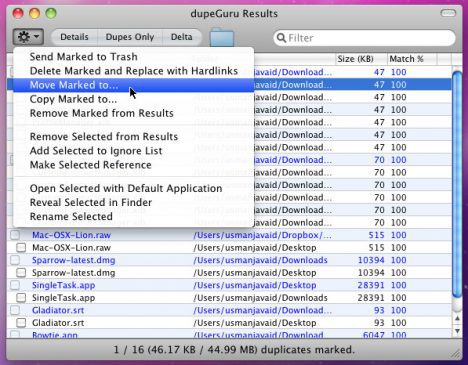 Use these tools to make the system organized and high on performance and Let us know your reviews in the comment section!