Method acting is a technique of acting where actor tries to emulate the character in real life. Many Bollywood actors have done method acting to better prepare for the roles. In this article, we will look at some of best Bollywood method acting examples.
1. Raj Kumar Rao in Trapped
Trapped is a survival drama film directed by Vikramaditya Motwane. The film stars Rajkummar Rao as Shaurya, a call center employee who gets trapped in his apartment room without food, water, and electricity. The actor remained on a very strict diet and lost weight to make it look more real. The film was shot in chronological order in twenty days. Rao found the role of Shaurya to be one of his most challenging works to date. He had to lose weight so he remained on the diet of carrot and coffee throughout the making of the film. He did this in order to accurately depict the role of the character who was eating improper food while he was stuck in the apartment. Despite being a vegan, Rao ate meat in some of the scenes for the first time in his life to make it more realistic.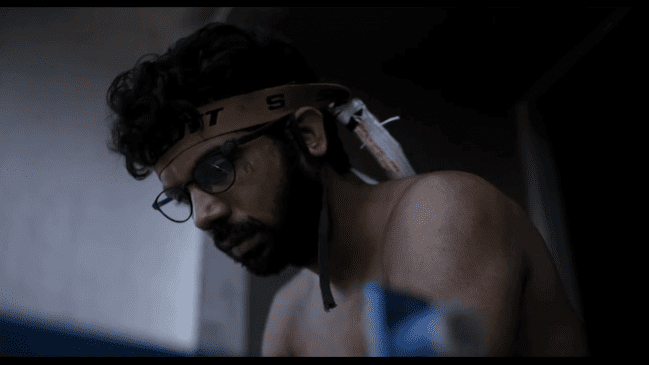 2. Nana Patekar in Prahaar
Nana Patekar turned director with his movie Prahaar released in 1991 starring himself and Madhuri Dixit. The actor underwent military training for his role as an Indian Army officer.he received an extensive training by Maratha Light Infantry before the shoot. As a fact, He always wanted to become an army personnel, but he couldn't qualify because of required educational qualification.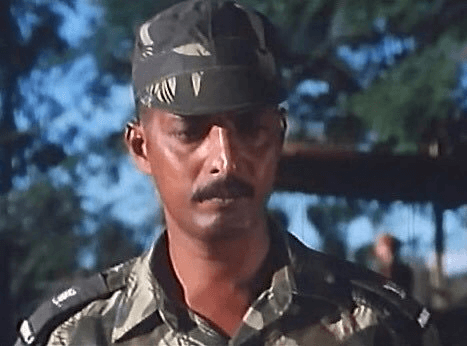 3. Hrithik Roshan in Guzaarish
Guzaarish was an Indian drama film written, composed and directed under the supervision of Sanjay Leela Bhansali in 2010. The film stars Hrithik Roshan and Aishwarya Rai Bachchan as the protagonists. The entire film tells us the story of a paralyzed magician who turns into a radio jockey. He is then found filing a petition to the court for seeking permission to end his sick life. The actor practised his role of paraplegic and worked very hard for the look. Since Roshan's character was a paraplegic, Bhansali wanted to give him a natural look. Hence, he was advised by the movie staffs to not follow his gym training till the movie shootings get completed. He was also asked by the director to spot an original beard so as to give touches of authenticity to his character.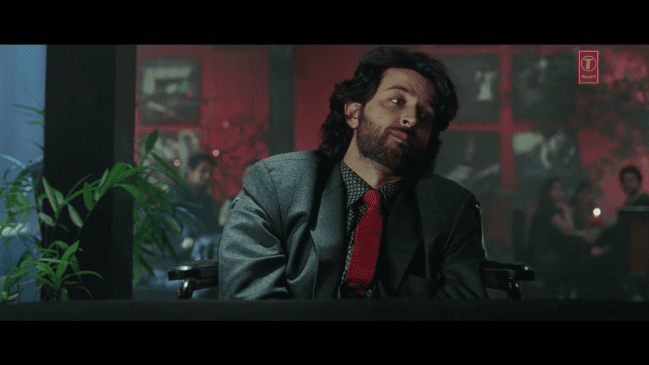 4. Aamir Khan in Dangal
Dangal is a 2016 Indian biographical sports drama film, directed by Nitesh Tiwari and produced by Aamir Khan. The film is loosely based on the Phogat family, telling the story of Mahavir Singh Phogat, an amateur wrestler, who trains his daughters Geeta Phogat and Babita Kumari to become India's first world-class female wrestlers. Aamir Khan played the role of  Mahavir Singh Phogat. The actor had to gain a lot of weight to play the role. He gained 9% fat, weighing around 98 kg for Dangal From September 2015 to December 2015 and from January 2016 to April 2016, he regained the previous shape. Now, this is called the dedication towards the role. No Wonder, he is called Mr. perfectionist of Bollywood.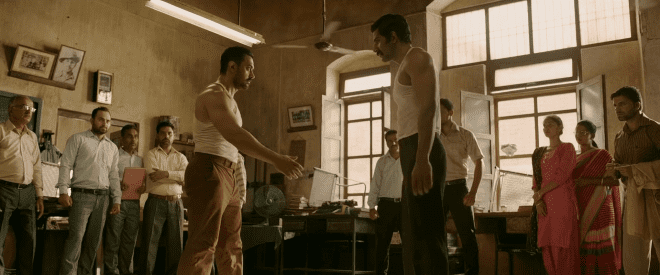 6. Randeep Hooda in Sarbjit
Omung Kumar directed the movie Sarabjit in 2016. It was an Indian biographical drama film starring Aishwarya Rai Bachchan as Dalbir Kaur and Randeep Hooda as the lead role of Sarabjit Singh. Sarabjit Singh was an Indian man who was sentenced to death by the supreme court of Pakistan in 1991 and had also spent 22 years in the prison for the case of alleged terrorism. It is believed that Randeep Hooda gave his best to get into the character of Sarabjit. The actor lost 18 kg weight in just 28 days to look more like a prisoner.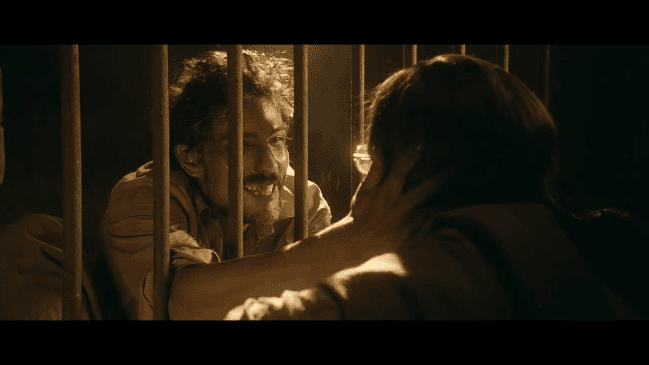 6. Vineet Kumar Singh in Mukkabaaz
Mukkabaaz was an Indian sports drama film which was co-written, co-produced and directed by Anurag Kashyap in 2017. The film starts with Vineet Kumar Singh as the lead protagonist. The actor had trained himself pretty hard for the past two years to prepare himself for the role of the character of a boxer in the movie. The actor said, "The moment I got a call from Anurag sir confirming that he is making the film, I just packed my bag and rushed to Punjab for my boxing training to fight like a professional boxer".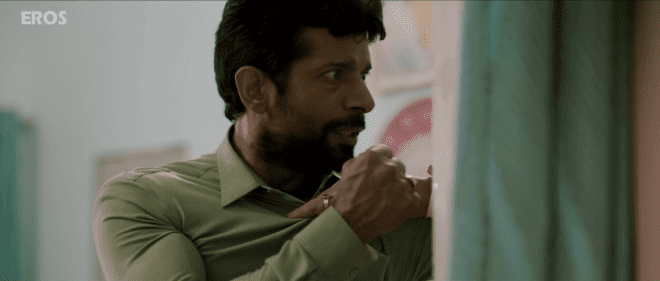 7. Nawazuddin Siddiqui in Raman Raghav 2.0
Raman Raghav 2.0 is a 2016 Indian neo-noir psychological thriller film directed by Anurag Kashyap. the film stars Nawazuddin Siddiqui and Vicky Kaushal in lead roles.  the film follows the cat and mouse chase of a corrupt cop Raghavan (Vicky Kaushal) and a serial killer Ramanna (Nawazuddin Siddiqui). It is inspired by the real-life killer Raman Raghav, who operated in Mumbai during the 1960s. The actor used to visit lots of dhabas, slum areas, and lonely places to prepare his role for a serial killer. Siddiqui left his home for two days without informing anyone and "started fearing himself" while he was preparing for the role. Due to unhygienic conditions during the shooting, the actor fell seriously ill and was hospitalized for five days. His wife later said that he was repeating his dialogues from the film while being semi-conscious.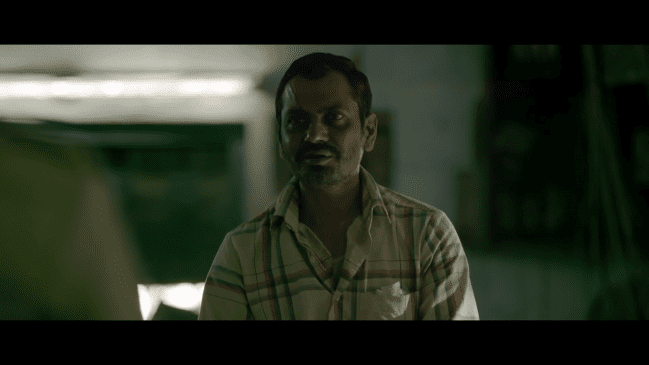 8. Ranbir Kapoor in Rockstar
Rockstar was an Indian romantic musical drama directed by Imtiaz Ali in 2011. The movie starred Ranbir Kapoor and Nargis Fakhri. The film is basically based on the life of a character Janardhan Jakhar who wants be a rock star like his role model Jim Morrison. The actor had to transform himself into a rockstar. He practised the guitar at A. R. Rahman's studio in Chennai for many days. After reading Kurt Cobain's biography to understand the life of a rock star in great details, He also familiarised himself with the lifestyle of Jats to prepare for the role. He is truly a rockstar.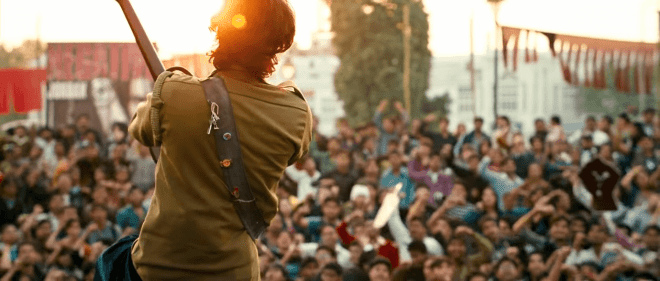 9. Priyanka Chopra in Mary Kom
Mary Kom is a sports drama directed by Omung Kumar. Mary Kom depicts Kom's journey of becoming a boxer to her victory at the 2008 World Boxing Championships in Ningbo. The film stars Priyanka Chopra in the lead role of the boxer. The actress got a fifteen-day break from her other commitments to train for the film. After completing her workout which included weights and circuit training, she got into the training of boxing. Later on, she was trained by the coach's of Mary Kom to learn her distinct style of boxing. The preparations which she took for also included the building of the physique of the boxer and also the learning it well. Priyanka Chopra did a great deal in the movie.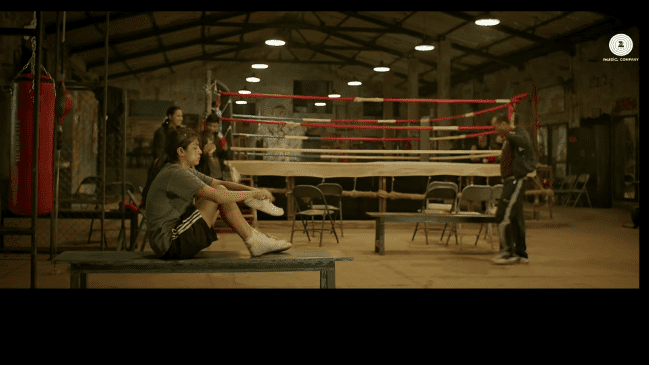 Did you like the story? Please share with your friends. Also, tell us which was your favourite movies among these?