TIRED OF SENSELESS BOLLYWOOD MOVIES? WATCH THESE NOW
I have heard many people saying that they don't watch senseless Bollywood movies anymore and only watch Hollywood movies as they make more sense. But there are many Bollywood movies which are out of the limelight but have an excellent storyline.  These movies might not have glamour, action, LOL moments or exaggeration but are true and honest depiction. They might not be the best if you are looking for an entertaining or light-hearted comedy movie. These movies don't have unnecessary rain dances or romanticism but all the music they contain has meaning and link with the story or message. These movies raise some important questions, which are still unanswered in our society.  I hope you enjoy watching these movies.
Masaan – 

Two tragic stories, one end. Beautiful script, plot, and story, topped with excellent acting. The character of 'Devi' played by Richa Chadda which is unlike any 'devi', rebels against societal norms related to work, women, and sex. The movie also shows her stressed relationship with her father, played by Sanjay Mishra. While on the other hand there is a beautiful love story which takes a tragic turn. It also addresses the issue of the caste system and stigmas related to it.
The movie contains several messages which can be revealed by close observation. There is use of many shayaris in the movie, which also holds a lot of significance in the story. One such shayari is Dushyant kumar's 'tu kisi rail si guzarti he ..' which has been converted into a beautiful song.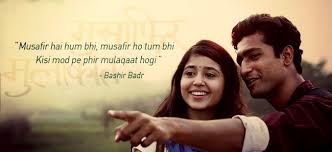 Firaaq –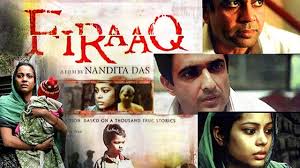 The movie is based on the aftermath of Gujarat riots, how it has affected lives of various people and how they are dealing with it. This movie showcases the true picture of society and its deep-rooted problems like religion-based hatred, gender inequality, and poverty.  It has several parallel stories which are somehow linked with each other.  The movie is not based on any one point of view but presents reality as it as and let the viewers interpret themselves.
Don't have time to watch full movies? Here are 20 best Hindi short films you need to watch right now.
Aligarh – 

Homosexuality despite being accepted in many countries now and many protests for it is still not decriminalized in India. The movie is based in the short period of time when it was decriminalised by Delhi High Court only to be overruled by Supreme Court latter. This movie shows that how being homosexual is natural and not a flaw, disease or crime and how it was used against the protagonist for political motives by his own colleagues.
Begum jaan –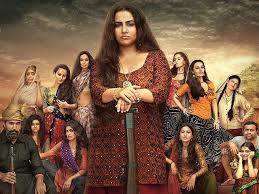 For most of us who are of young age, India-Pakistan partition is just a fact of history. This Bollywood movie is a remake of Bengali movie Rajkahini. This Vidhya Balan starrer movie is based on the story of a home of prostitutes and how it was going to be divided due to the partition which was united and standing strong despite their differences like, caste, class, religion etc.  This movie shows the ground level reality that how the partition turned friends into enemies and instead of being a solution created havoc. There are many other sub-themes of this movie, which makes it a must watch.
Nil Battey Sannata –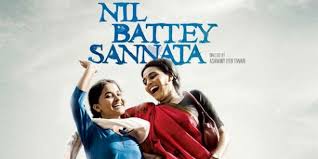 This Swara Bhaskar starrer movie is addressing a serious issue with a simple story of a maid and her daughter with light-hearted comedy. The movie questions the mentality that – a doctor's child will be a doctor, an engineer's child will be an engineer and similarly a maid's daughter will be a maid. Further, this movie encourages everyone not only to dream but also to work for it despite one's age, class and gender.
Here is a list of top Bollywood comedy movies to make your day.
If you like movies listed above, you should also watch Shahid, Gulaal, Chakrvyuh, Buddha in a Traffic Jam, Mukkabaaz, Bandit Queen, Lakshmi, B.A. Pass, Lipstick Under my Burkha, Gangs of Wasseypur, Ankho Dekhi, Newton, Court, Haraamkhor, and Manjhi. Don't forget to watch upcoming Nawazuddin Siddiqui starrer movie Manto.
If We have missed out on understand movie, do let us know in the comment section.