As we know that due to the outbreak of Coronavirus, the aviation industry has faced a lot of problems related to money, travel restrictions and a significant reduction in passenger numbers. Some of the places in the world have allowed travel of passengers from one place to another but around 70% of the flights are closed for tourists according to borderdata.io. If we talk about the current situation of India, every airport is being sanitized and cleaned properly to remove any risk of virus. It can stay on surfaces for a longer period of time, and this is the reason WHO asked every individual to wash hands every 20-30 minutes and keep your surroundings clean.
Not only the aviation industry is suffering but the overall economy of every country has fallen dramatically. More than 200 countries and territories are suffering from this deadly disease and the numbers are increasing on a daily basis. India has announced its first "Janta Curfew" on 22nd March 2020 and lockdown afterwards. India has around 63k cases on 10th May and is increasing.
Current Situation of Airports – Some Main Points
In Mumbai, as per guidelines, no scheduled International Commercial Passenger aircraft shall take off from the respective airports from 22 march to 17 May. Further information related to airlines will be out shortly once the lockdown phase 3 ends which are till May 17.The restrictions do not apply for the airline which is flying in an emergency, cargo flights, relief flights etc. however, this will require coordination between representatives from India and the ministry of civil aviation. The restrictions imposed by the government are on a temporary basis and are subject to review again.
In Chennai, remotely piloted aircraft can be in operations duly authorized by the government and aircraft cannot exceed the weight of 25 kg. Moreover, medical flights and other aircraft and helicopters which are specifically approved by DGCA- India, can fly from one place to another.
In Delhi, the operation of all the scheduled domestic flights and flights by private aircraft operators, except the cargo and emergency flights, also ceases with effect from 24 March 2020. All the instructions given by the government are on a temporary basis which is till 17th May. New aviation guidelines will be issued once the lockdown period ends.
In Jaipur, Lucknow, Mangalore and Mumbai, very few flights are being observed when we see the daily numbers. However, there is restricted travel.
States in India are already taking precautionary measures to combat Coronavirus. Airports, public spots, colonies and malls are being sanitized properly for the safety of its citizens. People are also taking safety measures for cleanliness by sanitizing their surroundings which includes lifts, parks, doors, gates etc. Let us have a quick look at the latest news and facts about the aviation industry and how it is effected on a large scale:
India is arranging Air India flights to take back their students and other citizens which are stuck in other parts of the world since the coronavirus outbreak. These flights will fly from 7th May 2020.
Two Air India evacuation flights carrying 354 Indian nationals took off from UAE on 10th May 2020. The students who are coming from abroad will have to stay in the government quarantine for 14 days to check any symptoms of Covid-19 and once this period is completed, they will be sent to their respective homes.
Government asked all the individuals working on-board to put on masks and leave the middle seat vacant. Social distancing is observed in India in all the places. Separate guidelines have been issued for social distancing and timings of the operation of various companies and small businesses.
Spice jet announces that there will be no payment for the months of April and May. Mumbai and Delhi are encouraging the travellers to travel by minimum luggage and do the check-ins by sitting at home after the pandemic ends.
If we talk about jobs in the airlines, almost 3 million jobs are at risk due to this outbreak and many employees are not getting the salaries for a month or two. The government will be imposing restrictions and safety measures will be issued even after the pandemic.
Some domestic flights have opened their bookings from May 4 and will be opening the international flight soon if the situation is under control in coming months.
Domestic traffic growth is also dramatically affected when most of the travellers are cancelling or postponing their travel plans. The airlines are giving a complete refund for the cancellation of the flights.
Despite the huge losses, many stakeholders can expect more investments to go digitally and overall technological advancements. The airlines can reform themselves and can give them a push start and think of new marketing strategies as revenues are going down nowadays and every sector in the economy is facing depression.
These are some of the latest facts about India. Every country has its own guidelines amid coronavirus pandemic as the economy of every country is facing huge losses and working really hard to combat this disease. China and Italy are the widely hit nations with deaths in thousands.
Effects on Air Cargo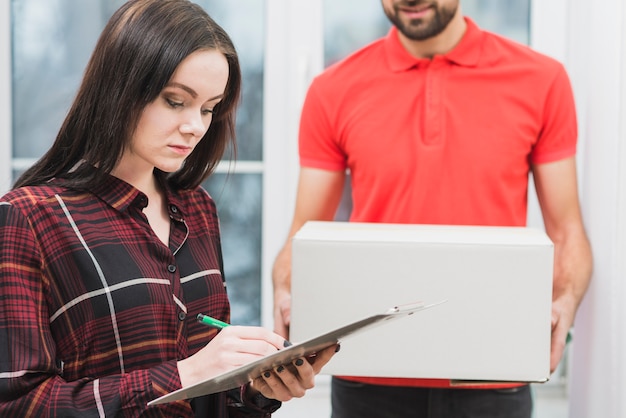 Due to the cancellation of many flights, cargo, which was earlier being sent through the air, have now seen a drastic change as they are sent to other locations through the Pacific Ocean or other waterways. The overall cost of sending the cargo is tripled by March. There are heavy losses in various small and large scale industries as this pandemic is very hard on some sectors.

According to sources, the cargo will be delivered through autonomous vehicles which will replace trucks and fleets in the coming 5 years. But recently, many places in the world have cancelled the transportation of goods through flights. Due to this pandemic, many countries are also affected by the import and export industry. China is the biggest exporter to India and India is the second-biggest importer. Many industries have received the biggest downfall since years.
Coronavirus Outbreak and Economy of India
Many industries have a negative impact of coronavirus as most of the businesses are shut down and people are locked down in their respective places. No one is allowed to go out without permission. Nowadays, as cases are significantly decreasing in some places, govt. has allowed inter-state movement of vehicles and issued a new set of guidelines.
If we look at the history of viruses, the largest outbreak was in 1918, when Spanish flu came and killed millions of people in its second phase. We have a fair idea that the economy of every country will go down due to the virus, and it will take at least 2-3 years to stabilize the economy. This is known as the global health crises and the greatest challenge which the world faced since World War II.
India implemented a 21-day nationwide lockdown with a view of flattening the curve and reducing the number of cases but they have to increase the days of lockdown because the cases were increasing on a daily basis. Coronavirus has given a deep economic crisis in every country. Various locations which are experiencing high death rates have adopted various approaches to combat the spread of the virus. Some have limited travel and restricted large gatherings, encouraged social distancing and quarantined citizens in their respective places or stay in the government quarantine.
Precautionary measures in various airports
Some of the airports like Delhi and Mumbai airports in India have already started implementing safety measures against the spread of coronavirus which firstly originated in Wuhan, a small state of China. The International Air Transport Association (IATA) has announced that there will be a loss of around $27 billion in 2020 for all the operators in the market.
Many airports all over the world are introducing a thermal screening of all the travellers departing and arriving at the airports. US and Canada have cancelled any flights going to Hong Kong and many other countries and decided to refund the money to the respective individuals.
All the passengers who are coming to India from china or any other countries are being asked to self-declare and quarantine themselves after reaching the airport. Thermal centres are being installed at various airports to check every person entering their states. Kerala was the first place where a coronavirus patient was found and since then, numbers are increasing dramatically.
Although many states in India didn't have many cases, still they are screening every passenger and taking proper safety measures. Staff at the airport are asked to stay alert in every way to stop the spread of coronavirus.
History of coronavirus
This is not the very first pandemic which came on mother earth and suffered many countries one by one. Coronavirus is not alone, it has a big family. No doubt, many viruses live in the air and only a few of them attack humans and coronavirus is one of them. It doesn't have many symptoms but common cold and headache. No one can analyse whether they have a common cold or this deadly disease. Family of coronavirus includes SARS-CoV-2, MERS and SARS. The outbreak of these viruses have killed many people in the past and will continue to emerge in the future as well.
Not every disease has a heavy impact on humans but since coronavirus entered the mother earth, it is killing millions of people and not even professional doctors can develop medicine for it. Government has only one measure left with them which is self-quarantining. Individuals are locked down in their houses and social gatherings are prohibited. This is coming out to be an effective way to stop the spread of coronavirus.
Stranded Indians
If we talk about the lockdown, many people including tourists, students, old age people, Business professionals are stranded in many places outside India when lockdown began. Even in India, many students are already staying away from their families which don't have any source to go back home. Government is providing essential items to all citizens of India so that they don't get any problem. This is the time when the government can't take every person back home because lockdown is necessary as the cases are continuously increasing in multiple places across India.
They have arranged Air India flights to operate for 4-5 days and bring back Indian nationals from the countries where they are stranded. They will be screened properly after reaching India and will be quarantined for 14 days to check any symptoms of coronavirus. In this pandemic, doctors, nurses and physicians have played a very important role in taking care of Covid-19 patients and in some states, the recovery rate is more than the death rate. Any country can fight crises together if they have a determined leader to give proper instructions. 
Final words
All in all, we can say that many airports are taking necessary precautionary measures as given by the government. Due to the thermal screening machines which are installed in various airports not only in India but in various countries as well, many doctors are able to catch those people who have unusual body temperatures which are then taken to the hospitals and given proper treatment.
Many countries are using lockdown methods to combat coronavirus which is, till now, a successful method because if people avoid social distancing, the virus can be stopped. We know that viruses can stay on a surface for some hours or days, if we don't touch certain surfaces and keep ourselves and surroundings clean, we can fight this crisis but if people continue going out of their houses, the virus can kill even more people in coming months. So, stay home, stay safe and let's fight against this together!