The midsection of the year has witnessed a lot. There might some very important events you might have sleepwalked through, but don't worry! I have some important headlines that will help you get back on track…
1. Scientists in China discover a new strain of Swine Flu Virus having 'Human Pandemic Potential'
Scientists have discovered a new strain of Swine Flu Virus known as G4 EA H1N1 (commonly known as G4 virus)- a strain very common across China's pig farms since 2016. The strain is quite similar to the 2009 Swine Flu virus that led to a global human pandemic.
Research shows that the virus can cause zootonic infection (animal to human), but there has been no evidence of transmission between humans.
2. DCGI approves 'COVAXIN' for human trials
The Drug Controller General of India (DCGI) has approved the indigenously developed COVID-19 vaccine called 'COVAXIN', for Phase I and Phase II clinical trials. The vaccine has shown promising results during the pre-clinical trials. The vaccine has been developed by Hyderabad based vaccine and bio- therapeutics manufacturer Bharat Biotech in association with Indian Council of Medical Research (ICMR) and National Institute of Virology (NIV).

3. Maharashtra launches World's largest Plasma Therapy Trial under Project 'Platina'
Maharashtra Chief Minister Uddhav Thackeray had virtually launched the 'Platina' project on 29 June 2020. In the light of having no definite treatment against COVID-19, convalescent plasma therapy remains our only hope. It involves the transfer of plasma from a fully recovered COVID-19 patient, to someone who has got the infection. This helps the patient to develop antibodies against the infection. The project costs will be borne from the Chief Minister's relief fund and will help in creating robust data and infrastructure for the same.

4. PM FME Scheme can generate 9 Lakh employment
The Prime Minister Formalization of Micro Food Enterprises (PM FME) scheme aims to generate 9 lakh skilled and semi-skilled employment. The scheme's objective is to support local and unorganized food processing units in terms of finance, increasing revenue targets, infrastructure and focus on minor produce. The total expenditure of the scheme will amount to Rs 10,000 crore and will be implemented over the next five years (2020-21) to (2024-25).

5. 59 Chinese apps banned by Indian Government
India has made a historic move by banning 59 Chinese apps in the country. These apps have been maliciously stealing users' personal data. The government said that the applications are engaged in activities "prejudicial to sovereignty and integrity of India, defence of India, security of state and public order." Top social media platforms like TikTok, WeChat, Helo have suddenly disappeared.

6. 'Cipremi' for treatment of COVID-19 patients in India
Cipla's antiviral drug 'Cipremi' has been launched along with Glenmark's Fabiflu and Hetero's Covifor for COVID-19 treatment. Cipremi is the generic version of Remedesivir, a drug manufactured by a US based pharma company called Gilead Sciences Inc. The drug is said to cost less than Rs 5,000 per vial.

7. Locust swarms darken the skies of Gurgaon, Delhi and several UP districts
Locusts have been seen in many plush residential complexes of Gurgaon. These moments were recorded by people residing in high-rise buildings. These locusts had come from Rajasthan and entered Rewari and Gurgaon in Haryana. Parts of the Indian capital, Delhi were placed under high alert. One of the locust swarms moved towards Uttar Pradesh and damaged the crops there.

8. Justice for Jayaraj and Fenix
In a shocking incident, Jayaraj and Fenix were brutally tortured by the police because they disobeyed the lockdown rules by keeping their mobile shop open a little beyond the stipulated time. The father-son duo were sodomized in prison. Many social media platforms came alive by crying for justice for the deceased father and son. No action has been taken against the policemen who were responsible for their deaths.

9. Everything wrong with Patanjali's Coronil
When yoga guru Baba Ramdev claimed that his company, Patanjali has developed a cure against Covid-19, people were not willing to buy it. The Ayush Ministry has requested Patanjali to stop confusing the public by claiming Coronil as a master cure for Coronavirus. However, the ministry has allowed the company to sell it's medicines as an immunity booster but not as cure for COVID-19.

10. Increase in fuel prices
Diesel and petrol prices have been increasing ever since Unlock 1.0 was implemented in the country. In a bid to recover the losses during the lockdown, the central government had increased the excise duty on petrol and diesel. This has given the OMCs an opportunity to hike the fuel prices which are sure to burn the common man's pocket.

11. Solar eclipse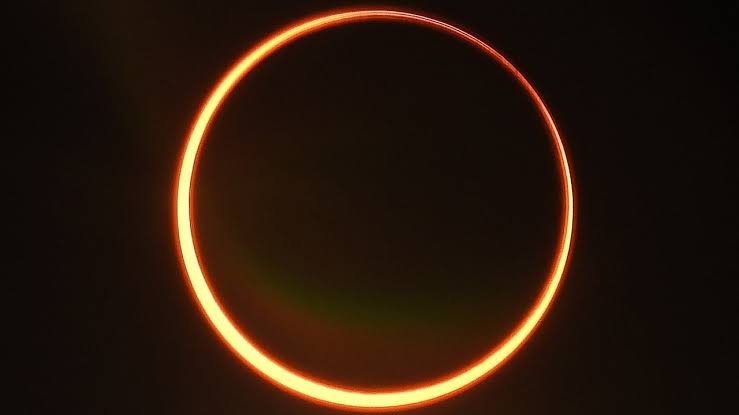 The annular solar eclipse of June 21, 2020 was a treat for all amateur astronomers. In an annular solar eclipse, the moon covers the sun in such a way that only the sun's outer rim is visible, thus creating a ring of fire.

12. Galwan Valley Clash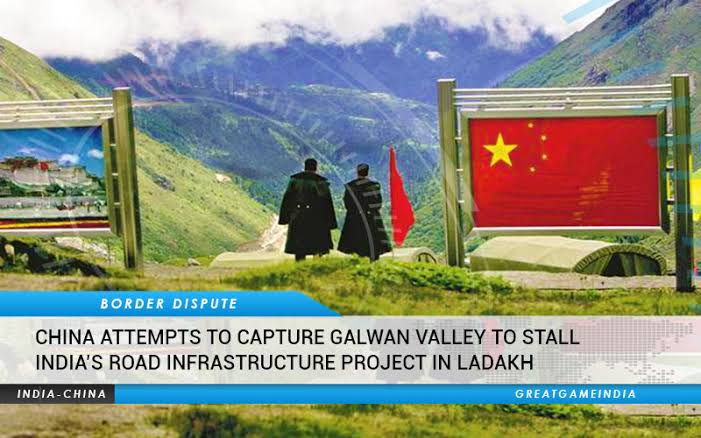 India was forced to deal with the tragic loss of 20 soldiers in the Galwan Valley clash. There was a deadly escalation with rocks and clubs between the two troops. China has no intention of honouring the border agreements.

13. Sushant Singh Rajput commits suicide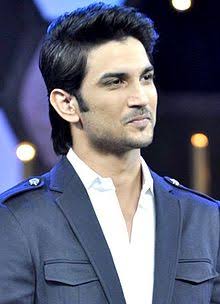 Sushant Singh Rajput's untimely death has sent shock waves throughout the nation. He committed suicide on 14 June 2020. It is said that the actor was suffering from depression. A lot of disputes arose on many social media platforms claiming that Rajput was a victim of the ongoing nepotism in the Bollywood film industry.

14. Assam oil well fire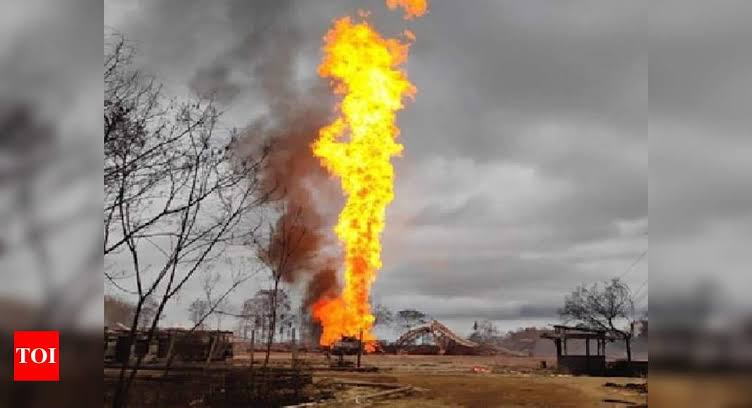 Assam's Tinsukia district experienced a blowout on the morning of May 27, 2020. This particular well is under Oil India Limited or OIL's Baghjan oilfield. The well experienced an uncontrolled release of gas for atleast 13 days. The well caught fire on 9th June, 2020 which led to the death of 2 firemen, who jumped into a pond to avoid the flames. Over 1610 families had been evacuated with an immediate compensation of Rs 30,000 from OIL. There have been protests for the same since June 9 and many pictures of the oil-fire have gone viral on social media.

15. 56,000-year-old lake turns pink mysteriously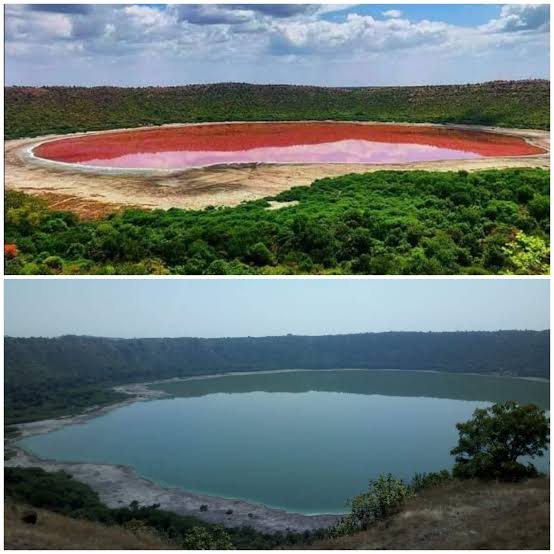 The Lonar lake located in Maharashtra's Buldhana district had mysteriously turned pink. Scientists say that a change in the alkalinity might have taken place. This might have happened due to the lockdown which has left the lake water undisturbed and also the decrease in the water levels during the summer.

16. Protests against coal mining in Assam's Dehing Patkai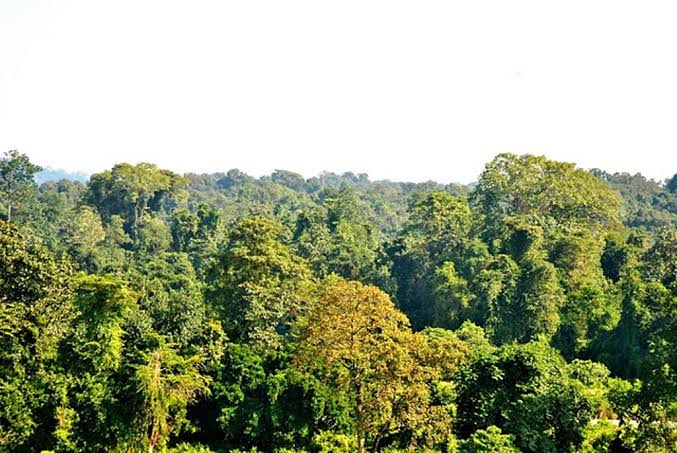 Known as the 'Amazon of the East,' Dehing Patkai is in danger. According to Outlook India- "The The Standing Committee of the National Board of Wild Life (NBWL) under the Union Ministry of Environment, Forest and Climate Change, in its last meeting in April, had recommended approval of Coal India Limited's (CIL) proposal for legalising the illegal mining at Dehing Patkai forest provided it fulfils 28 conditions." However, the National Eastern Coalfields (NIC), a CIL subsidiary has temporarily suspended all operations.

17. Environment Impact Assessment (EIA)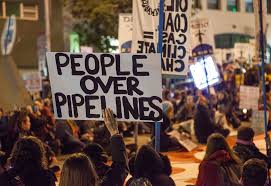 The government's infamous move of redrafting the EIA in order to make the lives of industrialists easier, has been met with bitter protests. The new EIA draft proposes to bring in many "controversial amendments like- "post-facto grant of approval, exemption of several large industries from public hearings, permission for industries to submit just one compliance report a year rather than two, increased validity of the environment clearances for mining projects and river valley projects, and many more." Many students and youth organizations have launched virtual campaigns against the new EIA draft.

18. George Floyd's death
He was a 46-year-old African American who was accused of using a counterfeit $20 bill at a local deli. A white police officer then restrained him by kneeling on his neck for atleast 7 minutes. Floyd became unconscious and by the time he was taken to the hospital, he was declared dead. The video footage of the incident went viral and also led to violent protests in the United States.