Who does not like looking beautiful, young and flawless? We spend a lot of money on cosmetics, creams, lotions, and products to appear attractive. In this pursuit, we ignore rich and naturally offered vegetation by god. The need is to look beyond products filled with chemicals and embrace Natural remedy with these 12 simple homemade beauty tips.
Honey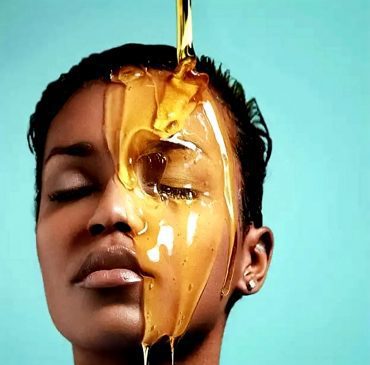 Honey is a boon for the skin as it has bacteria killing power and an ultimate good moisturiser to the skin. It reduces dark patches from lips by killing dead cells thus giving dazzling and smiling lips.
Honey helps in Acne – 
Apply pure honey on a dry area of skin. Sleep with it all night and wash it off in the morning. You will notice a fresh and glowing skin.
Honey helps in Parched lips – 
Apply a slender coating of honey on your lips. Massage it lightly and wash it. Do this activity before sleeping at night. Next morning you will notice subtle and soft lips.
Lemon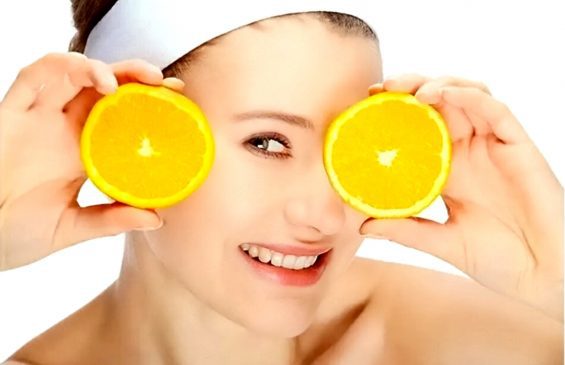 Lemon is a powerhouse of citric acid and gives blemish, tan and acne free life to the skin. It can also help reduce dark spots, dark circles and open up oily pores, thus enhancing clean and clear skin. It stops the growth of dandruff and promotes hair growth.
Lemon is Highly antioxidant –      
Scrub a slice of Lemon or juice mixed with honey and water for rejuvenating skin. Prepare your own scrubber and face pack with lemon and olive oil.
Lemon helps in Hair development – 
Apply the juice of Lemon mixed with preferred hair oil on the scalp. Gently massage all over the scalp leave it for few minutes and wash it with a shampoo and conditioner.
Clove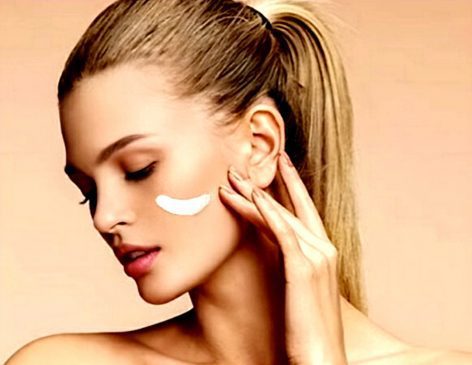 Clove is an excellent killer of fungus. As it is also antibacterial in nature clove oil helps fight burning sensation on the skin. clove is a natural herb and disinfectant that destroys foul smell of mouth. It kills the germ living on our teeth and keeps the digestive system on track.
Clove for Smooth skin – 
Apply Clove oil mixed with warm coconut oil on every side of the face. Wash it off with lukewarm water for fresh skin.
Clove for Oral health – 
Mix clove oil or crushed clove pieces with mint leaves for aromatic freshness in the mouth for 24 hours.
Curd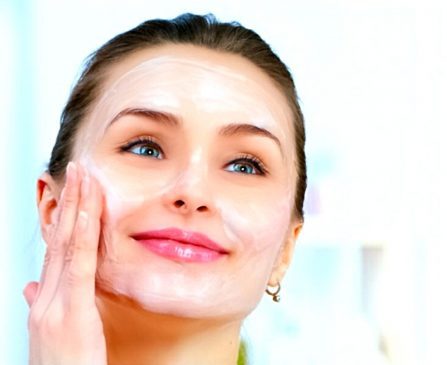 Curd has acidic and antibacterial elements that enhance healthy skin by lightening complexion, cure oily skin and give acne free skin. It blesses hair with velvety texture and is proved as a tonic to hair.
Curd for Skin benefits –
Take a bowl mix Olive oil, curd, and lemon juice nicely. Apply on face let it soak in for 20 minutes or so. Wash it off and observe radiant skin.
Curd for Hair benefits – 
Apply curd on the scalp and every rough area. Leave it for an hour and wash it off with hot water then do shampoo as well as a conditioner for glossy hair.
Egg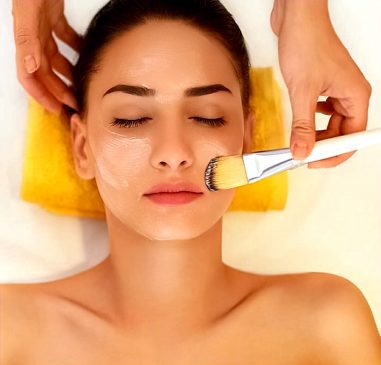 Eggs are a high source of protein and provide tremendous nourishing value. Egg whites are natural face pack and prove to be a magical remedy for rough hair. It makes hair silky and soft.
Egg for Skin benefits – 
Take egg whites and mix it thoroughly with an egg masher. Make use of a clean and dry hairbrush to apply all over the face. Let it dry and later wash it off after 15 to 20 minutes. An egg has the capacity to hydrate dry skin.
Egg for Hair benefits – 
Mix egg white and olive oil. Apply it on the scalp let it remain for 1 hour later wash it off with hot water and the result will be surprising.
Grapes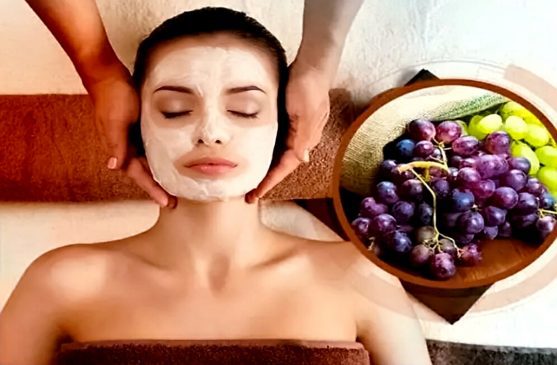 Grapes have the power to destroy dry skin and bring back the lost glow due to its rich antioxidant elements. It successfully pauses ageing and lessens up birthmarks. Grape has the ability to prevent hair fall, banish dandruff ad itchy scalp issues.
Grapes work as Natural sunscreen lotion –
Apply mashed grapes mixed with milk and honey on the skin gently. Let it work wonders for 30 minutes and later wash it off. So we get our own homemade face wash.
Grapes help in Hair density – 
Mix grapeseed oil with water blend it nicely. Gently apply on scalp and wash it after half an hour. After regular use, you will detect lustrous long locks.
Tomato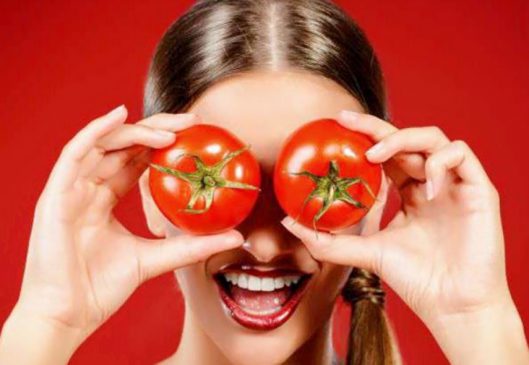 Tomatoes have excellent antioxidant qualities. It helps in acquiring fair skin tone by lightening the texture of skin and repair cells. It also pauses ageing by removing puffiness below the eyes. Tomato is also a natural conditioner which adds lustre and shines to the hair thus gifting new life to dry hair.
Tomato for Skin benefits – 
Mix tomato puree with lukewarm water with the help of cotton rolls. Keep it for 25 to 30 minutes and then wash it off.
Tomato for Hair benefits –
Mix mashed tomato with Olive oil nicely as it adds density to damaged hair. Apply all over the scalp and wash it off with hot water for brilliant silky hair.
Turmeric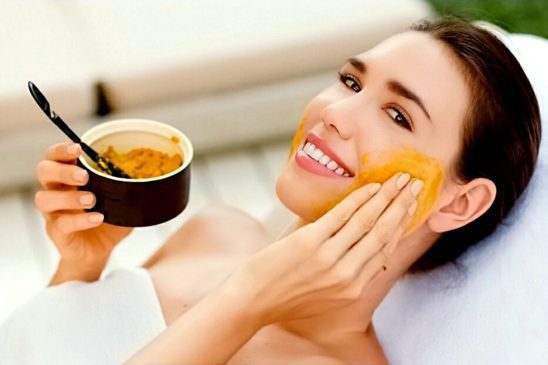 Turmeric has an infinite number of medicinal properties. Instant shine and glow can be observed with regular use. Turmeric supplements help cure face injury and skin illness. It also successfully destroys dandruff and scalp issues.
Turmeric for Skin benefits –
Prepare a pack by mixing a spoonful of turmeric, curd, and honey. Apply on face and keep it for 15 to 20 minutes. Wash it off with water.
Turmeric for Hair benefits – 
Mix turmeric with coconut oil, massage gently and shower with hot water for an amazing outcome. Do not apply more than a spoonful as the bright yellow colour may remain till consecutive wash.
Orange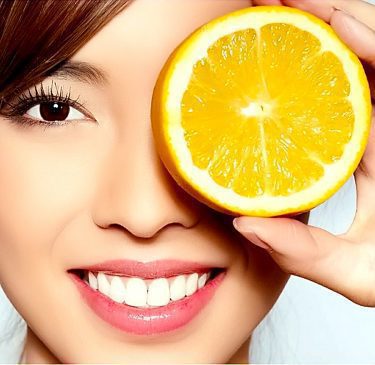 An orange is comprised of Citric acid and Vitamin C that is excellent for skin and hair health. Orange peel or its juice has the power to give strong hair and glow to skin every day by application, eating or drinking it.
Orange for Skin benefits –
Prepare a cooling pack or face mask at home by adding milk, honey and mashing orange peel into a thick paste. Apply on face and gently massage for few minutes and wash it with water for polished skin.
Orange for Hair benefits – 
Mix mashed orange peel or its juice with preferred oil. Apply on scalp and roots, let it remain for few hours and later wash it off with lukewarm water. You will observe sparkling and smooth hair.
Avacado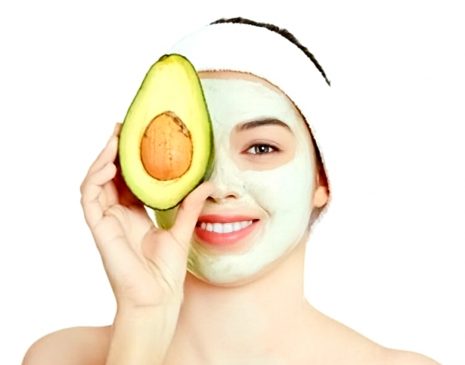 Avacado is filled with vitamins, nutrients, and healthy nourishment. It can stop acne problems, dark circles, and patches. Avocado has the skill to destroy stubborn scalp and dandruff issues. It also facilitates healthy hair and boosts skin texture.
Avocado for Skin benefits – 
Blend honey, mint leaves and avocado into a thin paste. Apply it on the face for 15 to 20 minutes and let it dry. Remove the peel and seed before making a paste. Regular use will give a twinkling touch to the skin.
Avacodo for Hair benefits – 
Grind Avacado into a pulpy form and mix with little amount of water. Apply on scalp and all over the hair, let it remain for 30 minutes or more. Wash it thoroughly with hot water and shampoo. Application of this paste will result in lengthy and sheeny hair.
Cucumber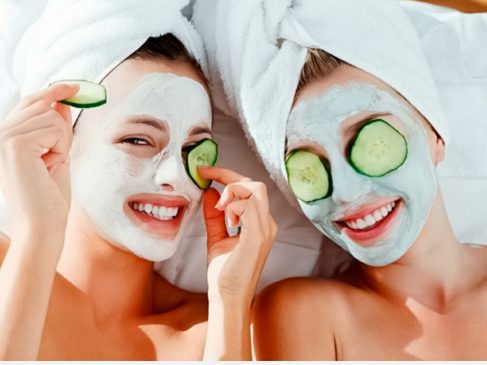 Cucumber is an excellent skin booster that can stop inflammation occurring on the skin. It is rich in vitamin, potassium and perfect detox ingredient to the skin as well as the whole body. Cucumber aids in eliminating itchy scalp and dandruff issues and gift healthy hair life.
Cucumber benefits for Eyes – 
Cut cucumber into circles place it on both eyes before sleeping and wake up to cool and soothing eyes. It also reduces dark circles and puffiness below eyes.
Cucumber benefits for Hair – 
Mash cucumber in a mixer or extract the juice. Add lemon juice along with oil. Gently massage on the scalp and let it remain for 20 to 25 minutes. Wash the hair with lukewarm water for revitalised scalp and hair tissue.
Indian Gooseberry (Amla)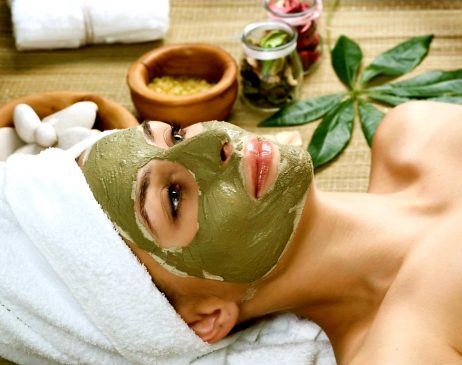 Indian Gooseberry, also known as Amla is loaded with antioxidants that help gives young skin, reduce fine lines and present flawless skin. It helps improve hair volume and clear scalp. Amla plays a very important part in reducing untimely grey hair.
Amla for Skin benefits – 
Extract Amla juice or Amla powder and mix it with honey, curd and lemon juice. Apply all over the face for 15 to 20 minutes. Wash with hot water nicely for blemish and spot free skin.
Amla for Hair benefits – 
Apply amla oil on scalp and roots keep it overnight. Next day wash it off with the help of shampoo and conditioner for terminating hair fall and split ends.
Do you know any other homemade beauty tips for skin or hair? Let us know in the comments section!