Every year marks the beginning of something new and fresh and many looks at it with optimism. But 2020 has led to people wondering if this year could get any worse. There are many bad events that have occurred this year and have left a huge impact on many people.
1. Coronavirus Pandemic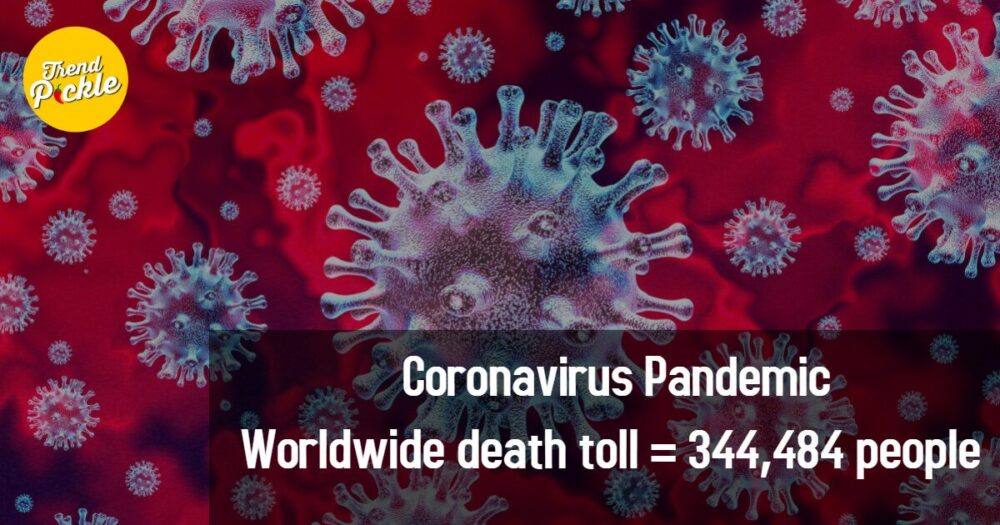 Worldwide death toll = 344,484 people
The outbreak of coronavirus is one of the horrific things which have caused major human suffering as well as the global economic disruption. This pandemic has spread throughout the world and it was first identified in Wuhan, a city in China's Hubei province in December 2019. This virus has low fatality rate but it spreads easily. This virus has caused a lot of deaths and sufferings and people in their wildest imagination would have also not thought such thing happening to them and to the world.
2. Taal volcano eruption
Death toll = 6,000 people
On January 12, 2020 there was an eruption of Taal volcano in the Philippines which forced villagers to flee. This also led to the shutdown of Manila's International airport, schools and offices and there were no instant reports of casualties or major damage from Taal volcano's eruption south of the capital.
3. Communal riots in Delhi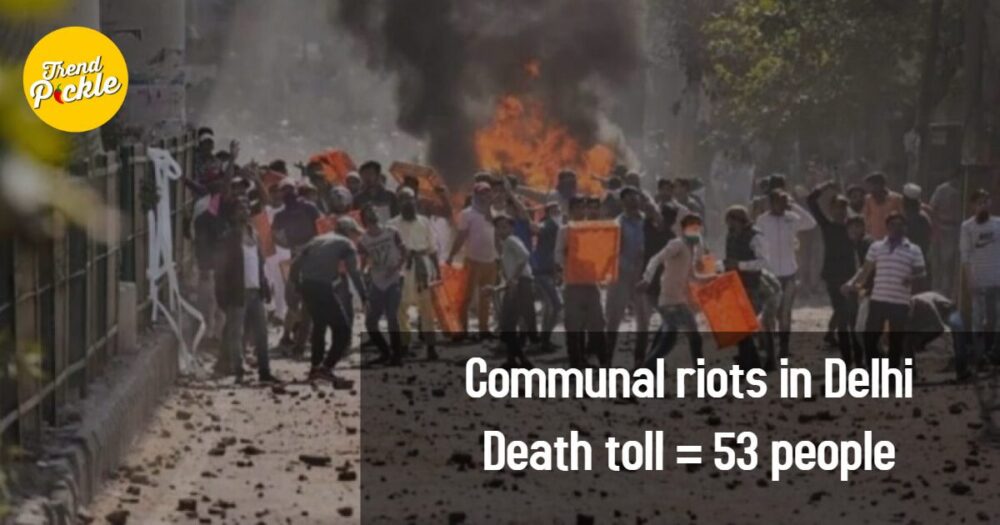 Death toll = 53 people
The 2020 communal riots in Delhi have caused multiple waves of bloodshed and property destruction. These were started on 23rd February which has killed 53 people including the two-third Muslims who were shot, slashed with repeated blows and even some of them were also set on fire by Hindu mobs. More than 200 people were injured and many shops and houses were burnt down. These events were the result of Citizenship Amendment Act and the mob incitement by a BJP leader to violently remove a group of Muslims who were blocking a road in the capital's north-west to protest against the legislation.
4. Devastating floods in Indonesia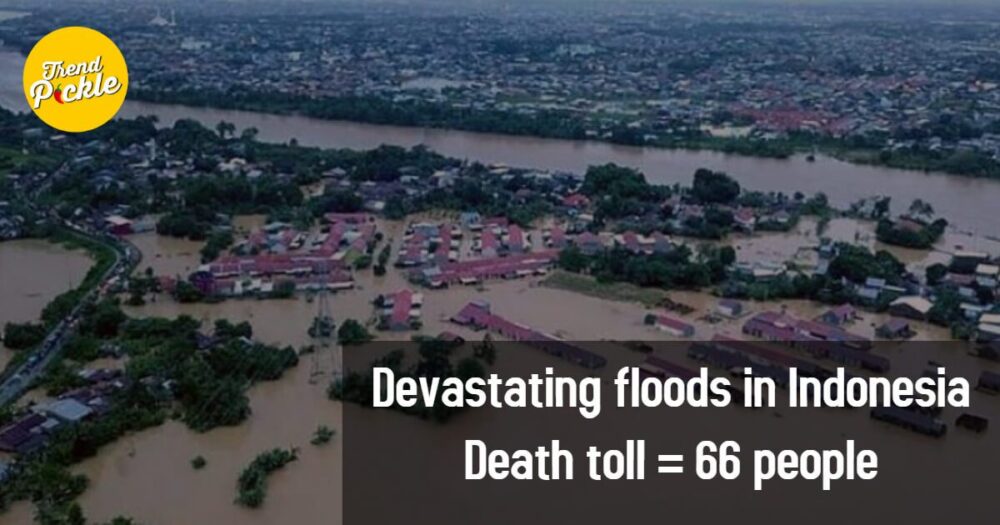 Death toll = 66 people
Devastating floods occurred in Indonesia's capital Jakarta and nearby towns on 1st January 2020. This flood has killed 66 people as well as forced almost 400,000 to flee their homes. At least 182 neighborhoods had been submerged in the city's greater area, destroying thousands of homes and buildings. Most of the victims were either drowned or were buried by landslides and several died of hypothermia and electric shocks.
5. Australian bushfire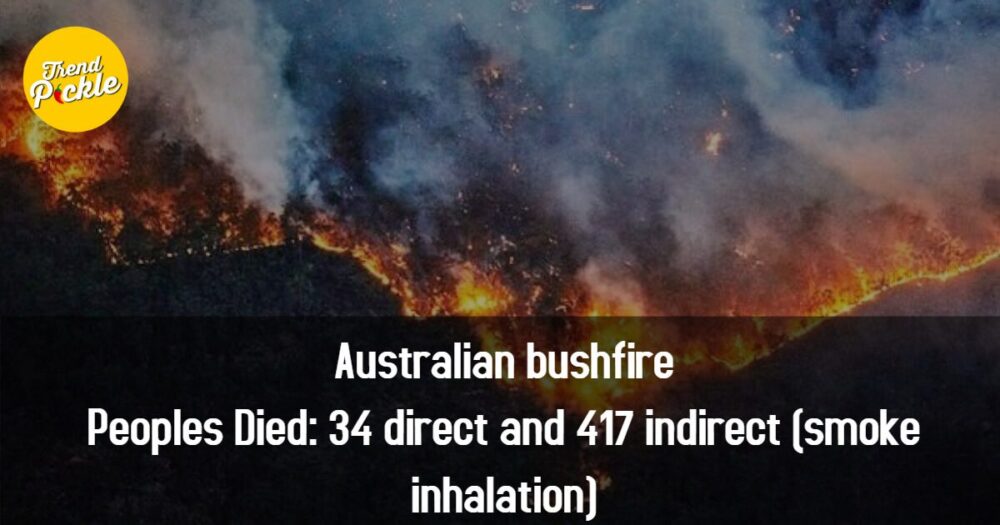 Death toll = 34 direct and 417 indirect (smoke inhalation)
The Australian bushfire season (2019-2020) which is also known as the black summer began with several serious and uncontrolled fires in June 2019, mainly in the southeast of the country. More than half of the Australians have been directly affected by it. According to the estimate published in the Medical Journal of Australia, smoke pollution that has occurred during the bushfire may have killed more than 400 people. The fire has burned an estimated 18.6 million hectares and had also destroyed over 5,900 buildings. This is also considered as one of the horrific event of 2020.
6. Locusts swam in East Africa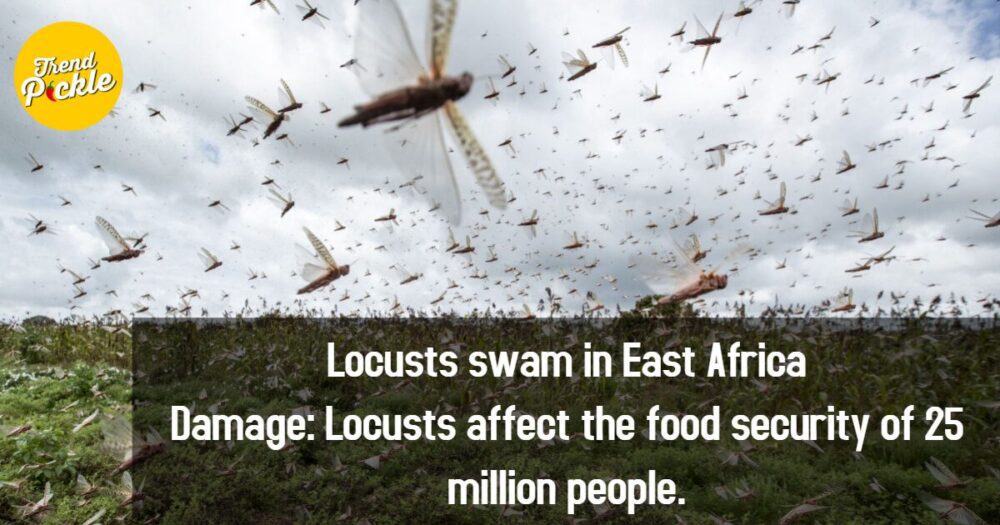 Billions of locusts have been swarming through part of East Africa and South Africa for months and is ravaging crops and is also threatening the food supply of tens of millions people. According to the United Nations (UN) large number of swarms of locusts has been spreader to 10 countries in Africa and it is also putting millions at risk of going hungry. The Food and Agricultural Organization said that the locusts could affect the food security of 25 million people.
7. Death of Kobe Bryant in helicopter crash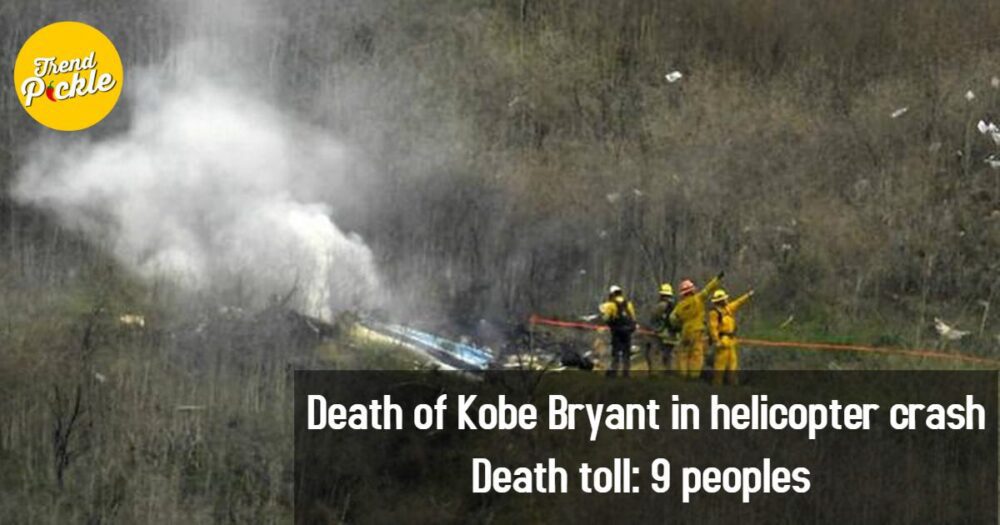 Death toll = 9 people
NBA legend Kobe Bryant and his 13 year old daughter Gianna Bryant along with the seven other passengers were killed in a helicopter crash near Los Angeles on 26th January 2020. Local media reported that the group was on their way to a sports academy in the nearby city of Thousand Oaks, California. They were going there because Bryant was to coach his daughter's basketball team in a youth tournament.
8. Earthquakes in Turkey and the Caribbean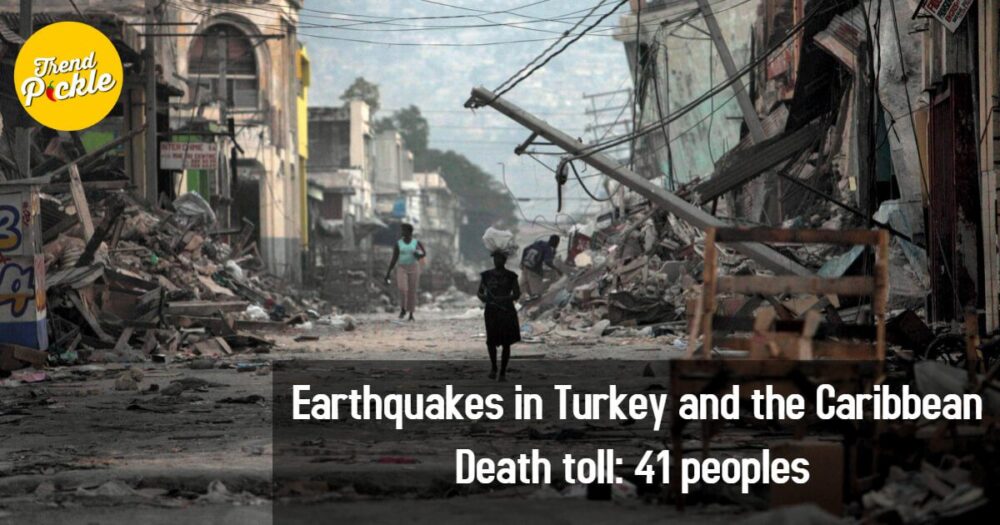 Death toll = 41 people in Turkey and in Caribbean earthquake no one was harmed
Earthquake occurred in both Turkey and the Caribbean on 24th January and 28th January respectively. A total of 41 people were killed and more than 1,600 were injured in eastern Turkey as they were struck with 6.7 magnitude quake.
7.7 magnitude quake was struck in the Caribbean which led to the temporarily evacuation of offices in Miami and parts of Jamaica. This was also the largest earthquake in Caribbean since 1946.
9. Ukrainian jetliner crash in Iran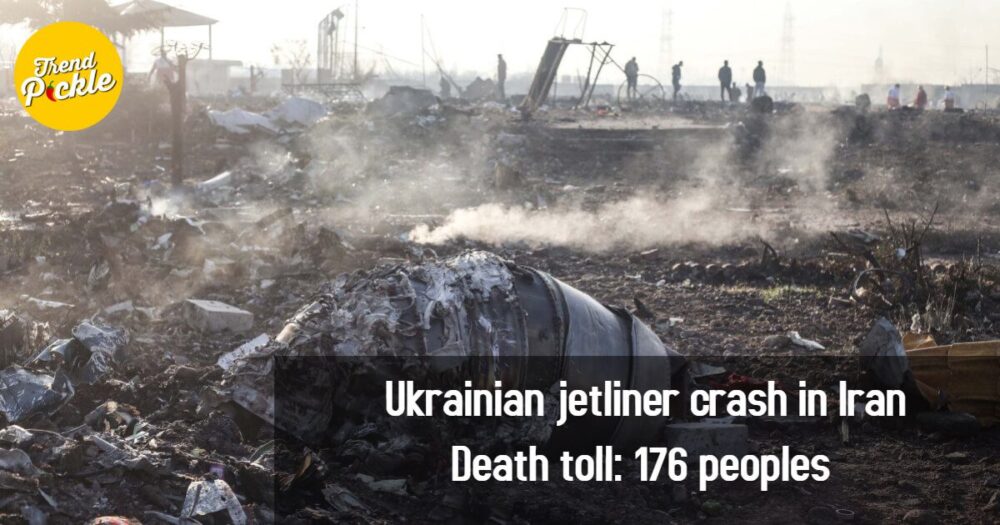 Death toll = 176 people
The year 2020 has at its beginning witnessed the hostilities between U.S and Iran. This began after the U.S drone strike kills Islamic Revolutionary Guards Corps commander Qassem Soleimani and this resulted in Iran's military unintentionally shooting down the Ukrainian jetliner killing all 176 people on board. It was reported that the plane was shot down hours after Iran launched a ballistic missile attack on two military bases housing US troops in Iraq in retaliation for the killing of Soleimani.
10. Gas plant explosion in Lagos, Nigeria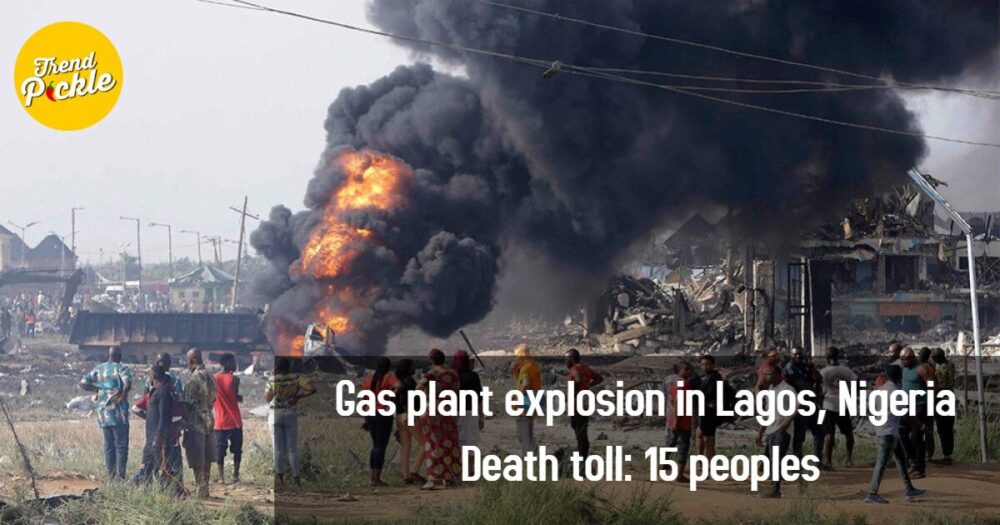 Death toll = 15 people
There was an gas plant explosion in Lagos, Nigeria on 15 March which has killed at least 15 people, destroyed about 50 building, nearby houses collapsed and NNPC's (The Nigerian National Petroleum Corporation) pipeline was also damaged after the fire broke out in the suburb of Lagos. The explosion was triggered after a truck hit some gas cylinders stacked in a gas processing plant near the corporation's pipeline in Abule Ado area of Lagos state according to NNPC.
11. Cyclone Amphan in East India and Bangladesh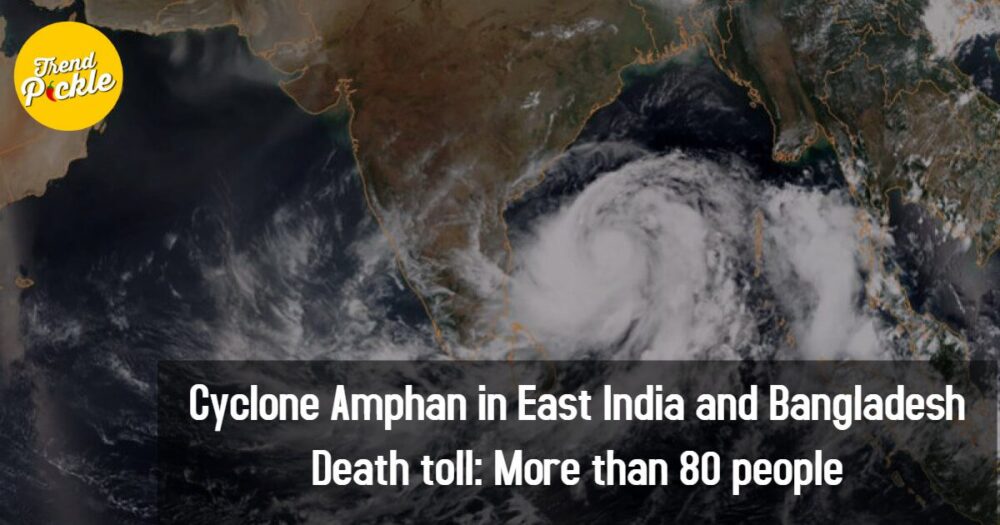 Death toll = More than 80 people
This cyclone is a very powerful and deadly tropical cyclone which has caused a lot of damage in East India and Bangladesh in May 2020. This is also the first cyclonic stone which has occurred in Bay of Bengal since the 1999 Odisha cyclone. More than 80 people were killed because of this cyclone. It was reported that the worst damage has occurred in the Indian state of West Bengal, which includes the metropolis of Kolkata and many small, coastal villages. Many villagers evacuated before the situation could get worse but some had resisting packing into shelters because they feared the coronavirus. Many people died because they were crushed under the tree and some were electrocuted by downed wires etc.
These events have caused many deaths and sufferings and destruction of properties, homes and buildings. Now people can only pray and hope that when will this get over and when will the day come when they will not be listening to such bad news.