The year is 2021 and technology is rapidly transforming countless aspects of people's lives for the better. In the same way, it is improving various businesses and industries, helping them to serve customers and clients easily and more efficiently.
One of these sectors, namely the world of sports, is currently experiencing a tech makeover thanks to new and continuous innovations. Especially seeing as the industry is multi-faceted, made up of coaches, athletes, fans, referees, and more, there are a handful of parties who are benefitting.
So, just what can we predict for the sports world in the future when it comes to its relationship with technology? In this article we discuss a few probable ways that the two will continue to bridge the gap between the physical and the virtual, allowing people to get up close and personal with exciting tech developments.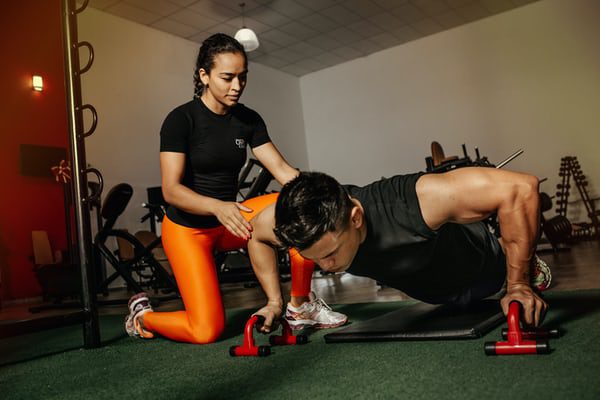 Tracking Athletes' Performances Will Become Even Easier
Nowadays, professional athletes are able to modify, adjust, and improve their game thanks to wearable technology. This is because inside their helmets, shoes, balls, or jerseys, there are tiny sensors which collect valuable data concerning their performances, movements, and even health activity.
This tech not only prevents injuries but also helps trainers and coaches to partner with their athletes on a long-term journey towards personal performance optimization. The future is bright for wearable technology and other monitoring systems like these and we can expect them to become mainstream for various leagues and organizations around the world.
Fans Will Have Access to More Virtual Sports Betting Platforms
Athletes and coaches aren't the only movers and shakers in the sports industry. A large percentage of market revenue is actually generated by dedicated fans, those who follow along with their favorite organizations and players on and off season.
One way supporters do this is by betting on game outcomes and athlete performances online. In the U.S., this market has exploded in the virtual realm with dozens of providers offering their services for fans of different sports. In recent years, more states such as New Jersey, Delaware, and Pennsylvania have legalized the activity and made it possible for residents of these locations to become users of the platform of their choice. As more bills continue to be proposed by lawmakers throughout the country, the market will grow and there will be more providers to research and analyze before making a decision.
The good news is that new entries often pop onto the scene with detailed overviews of their services so that fans know what the sportsbook offers before signing up. For example, theScore Bet sportsbook review does just this by outlining the provider's features for interested newcomers. In the future there will undoubtedly be more movement in the industry's online presence and enthusiasts will be able to get closer to the sports action they desire.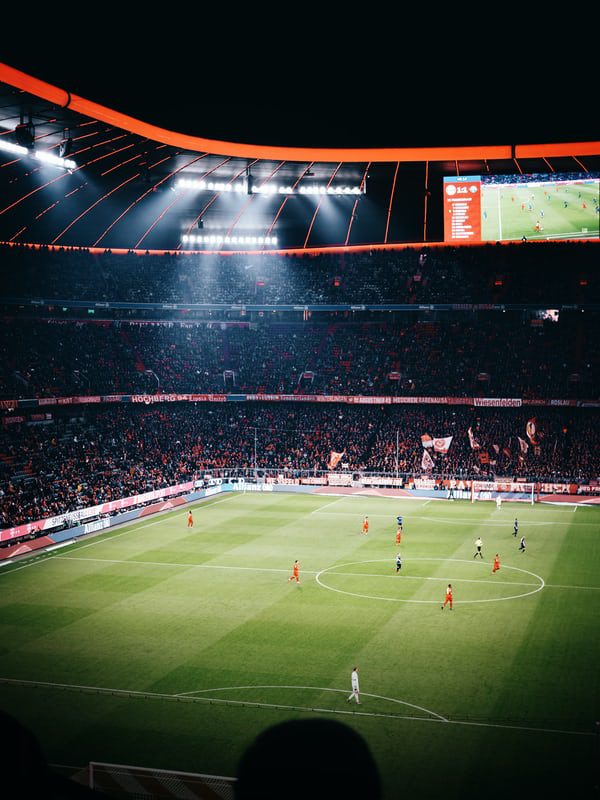 "Smart Stadiums" Will Continue to Evolve
If you're a sports fan, by now you have probably heard of smart stadiums. Essentially, these high-tech arenas connect guests with a range of services to enhance fan engagement, in-stadium services, and the overall experience of attending a live sporting event.
To make all this happen, these facilities integrate high-quality tech equipment such as digital signs, upgraded television and scoreboards, 5G servers, a range of wireless sensors, and mobile app configurations. This means that fans can know how many parking spots are left outside at the click of a button or order a hot dog straight to their seat when they get hungry.
5G technology ensures that fans can comfortably use their mobile phones with fast connection. This also opens up doors for live betting, as many supporters enjoy adapting their picks based on what is currently happening on the field and court.
In the future, it's clear that more stadiums will begin to adapt smart services as a part of their main infrastructure plans. Maybe we can even begin to see Virtual Reality headsets being offered as an option for in-stadium viewing much more frequently. After all, better venues sell more tickets for fans who want to see some of their favorite sports stars compete in real-time. Especially in the U.S. where popular celeb athletes Lebron James and Tom Brady are globally famous, there is nothing quite like watching them perform in a 5-star, tech approved sports venue.