There is nothing more important to care about than your health. With health insurance, your medical emergency will not be a burden to you and your family. Although health insurance is not cheap, it will cost you a lot more to go to the hospital without coverage. However, apart from your monthly cost and expenses, you need to consider other things to decide what is a suitable health insurance plan for you.
Is it a good idea to skip health insurance?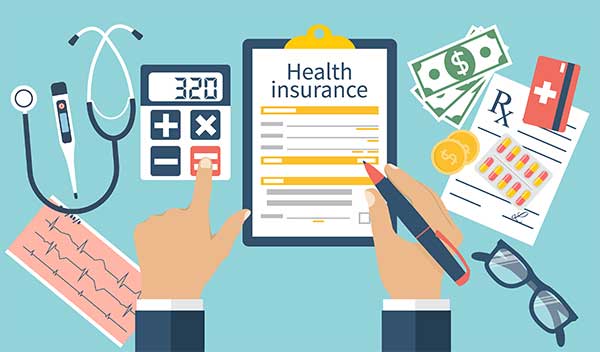 A lot of people in their twenties are confident that they are healthy enough to skip out on health insurance. It can be a good idea to cut this expense from your budget, especially when you are young and you never get sick. In that case, when you need to go to see a doctor, you can pay for medical expenses at the time instead of worrying about the insurance payments on the way. However, if you are unfortunate to have a serious illness, an accident, or other health issues that cost a lot of money in a short period of time, things will become really hard for you. That is why having some form of health insurance is essential for everyone.
It is important to have health insurance for a medical emergency
Why is it important to have health insurance?
As we stated above, health insurance can assist you with medical emergencies. We will explain why.
You could go bankrupt with medical emergencies
There is no doubt that medical emergencies are very expensive. If you have to undergo a medical emergency without health insurance, it is easy for you to get into medical debt. If you have been pursuing a healthy lifestyle and taking good care of yourself, it's hard to find a reason why you'd really need insurance. However, you can't predict when you will be having an accident. For example, you just miss the last stair at home and your ankle is dislocated, or you have a traffic accident when you are riding or driving very carefully (many times it is not your fault to cause an accident) and you break an arm or even worse, you become unconscious.
Those injuries will cost you thousands of dollars in medical bills. And unfortunately, it won't stop there, if you need surgery or any kind of ongoing rehabilitation, the costs will be much higher. Additionally, you may need time to recover, which means you can not be able to work while you're laid up. As a result, your paycheck will be decreased. In that situation, it will still be difficult for you to pay for medical costs even when you have insurance.
Health insurance offers preventative care and early intervention
Sometimes when you get the flu or just minor health issues, you can just use preventive medicine or quick treatment. That is the best way to avoid going to the hospital for a check up or hospital stays. However, with insurance, you don't need to worry about this as these issues will be covered. In addition to that, if you put off your treatment and end up developing a serious medical condition, it will be late and difficult for you to find a health insurance company that would sign a contract with you.
What should you consider for your health insurance plan?
It will be much easier for you to go with health insurance when you make good money or are in a stable financial situation. However, even if you don't, it is necessary to have one. There are certain things that you need to consider before choosing which coverage works for you.
#1: Consider your health status: Just like any other forms of insurance, your health insurance should be based on the degree of risk. So if you are currently in good shape and you do not have to see a doctor regularly or engage in any risky sports or occupations, then there is a low chance for your risk.
#2: Consider how often you need to go to the doctor: If you go several times a year and spend quite a big amount of money on copays including office visits, lab work, prescription drugs and urgent care, you will need annual healthcare check.
#3: Consider options you are having: There are several options that you should consider. The first option comes from your employer. See whether or not you can get quality health insurance in your company. The second one is your state's healthcare exchange. All should be taken into consideration before deciding what you need.
All factors should be taken into consideration when you choose your plan
#4: Consider your priorities: If you need to see the doctor often, a plan with lower copays and deductibles will be a good one for you. On the other hand, if you can't spend a lot of money for health insurance as your monthly expenses are already high, you should go with a plan that has lower monthly premiums. Note that high-deductible plans can lower your premiums, and you don't really need to pay large premiums for a low-deductible plan if you have good health and rarely go to the doctor very often.
#5: Consider what your coverage needs are: Now that you have considered all the important factors, it is time to list all of the available insurance plan options to see which one fits your needs. Afterwards, dig into the details. Do not pay too much attention to the cheapest plan because it may not provide as much value as some other plans.
#6: Last but not least, consider an expert opinion: It is possible that you can feel confused and overwhelmed when you get to choose your health insurance plan. Don't worry, there are a lot of insurance agents that are willing to help you. They have spent their days immersed in insurance so it won't take them a long time to find your best-fit plan. It will be the best if you can find an independent agent who will give you quotes from different health insurance companies.
Top benefits of health insurance
It is crucial to have a health insurance because of the benefits that it brings:
#1: Recovery advantage
According to Ibaohiem depending on which plan you choose, in most health insurance contract, the company will be responsible for the recovery costs of the customer. The benefit is granted to cover additional costs that may result from hospitalization. Some policies also cover related costs such as compassionate visits to family members.
#2: Alternative treatments
Alternative treatments such as Ayurveda, Homeopathy and Yoga has been popular these years. Some insurance companies have a policy to cover these treatments for their customers .
#3: Home treatment
Treatment at home under medical supervision is covered by some insurance companies. However, you have a limited number of days for which the service is available.
As you can see, health insurance is necessary and it brings you the benefits for a better and healthier life. The most important thing is that you will not have the financial burden if you are unlucky to have a medical emergency. In general, one should have at least one health insurance to cover any risk you might get. Just need to make sure you learn about the companies and their policies carefully before choosing the right plan that fits your needs.