Jatayu Nature Park: An Attraction Of Kerala Tourism
The Jatayu Nature Park or Jatayu National Park is the famous attraction of Kerala tourism. It is located at Chadayamangalam village. Jatayu Nature Nark is about 38 kilometers away from Kollam district of Kerala and 46 kilometers far from the Thiruvananthapuram. The park is located where the Jatayu believed to have fallen after struck down by Ravana. Jatayu Nature park is created at the same to promote mythology, wellness, and adventure tourism. The main attraction of Kerala tourism "Jatayu Nature Park " is famous with the place name,  Jatayumangal.
A complete treat to visitors' eyes, the world's largest bird sculpture is the recreation of Mr. Rajiv Anchal's years of aspiration. Jatayu Nature park combines arts, adventure, leisure, mythology, technology, culture, and wellness to give its visitors quality time. The park gives every visitor a hypnotic experience which they can remember for the lifetime. You will get absolutely mesmerized at the theatrical magic and virtual reality museum which depict the story of the mythical bird Jatayu and its times. The museum will educate and enhance the experience of the mythology.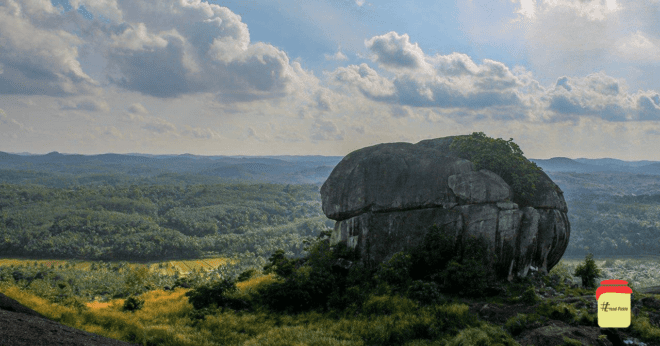 Jatayu connection to Ramayana
Jatayu has been described in Ramayana as a bird who tried to rescue Sita when Ravana was abducting her. Despite being very old Jatayu fought very bravely with Ravana but could not stop him and fell on the earth while fighting. Lord Rama and Lakshmana found injured and dying Jatayu in their search for Sita, he informs them of the fight between him and Ravana and tells them that Ravana had gone towards South.
According to the legend, it is believed that Jatayu fell on the rocks in Rameshwaram, India after his wings were chopped off by Ravana. Formerly, the place was called Jatayumangalam. There are many places in India where are believed to be the spot where Jatayu may have fallen down. Rocks here holds striking carvings of Jatayu's beak mark hence many believe this to be the place where Jatayu fell down after his wings were chopped by Ravana.
Lepakshi is a culturally, historically and archaeologically significant village in Andhra Pradesh. The village is also regarded as the place where Jatayu fell after being wounded by Ravana. Lord Rama then performed the last rites of Jatayu with full honor. Ramarkal Mettu is the place where the last rites were performed. Lord Rama is said to have commanded the bird to rise Le Pakshi ('rise, bird'), hence the village has got its name.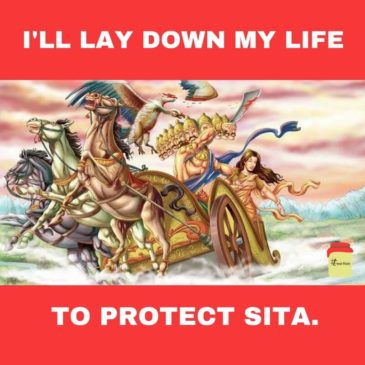 Things to know about Jatayu Nature Park: 
Jatayu Nature Park is a park and tourism center designed and conceptualized by Mr. Rajiv Anchal who is a well known Malayalam film director and scriptwriter.

This rock-themed nature park is about  46 km away from the city of Thiruvananthapuram and 38 km away from Kollam.

It is the first Public-Private partnership tourism initiative in the state of Kerala under the build-operate-transfer model.

Jatayu Nature Park is regarded as the world's largest bird sculpture. The sculpture is  61 meters long, 46 meters broad and 21 meter in height. The sculpture covers 15,000 square feet of floor area of the great mythical bird Jatayu.

Covered over an area of 65 acres, the park offers Tourists with a 6D theatre, digital museum, an ayurvedic cave resort and much more.

South India's first state of the art cable car is being set up in the Jatayu Nature park.
ALL PICTURES: WWW.JATAYUNATUREPARK.COM