New Year is around the corner with almost 3 weeks to go. People wait for this day to celebrate the beginning of the fresh year with their families, friends, and lovers. New Year's eve mark the end of a whole year which had good memories as well as bad phase in one's life. Celebrating it means pushing behind ugly things and work on positivity ahead. Here are 12 amazing places in India to celebrate the new year in 2019.
People make merry in various ways. Some like to go for a vacation, Disco or restaurants while some prefer to have a cosy time at home. Here are some top places to have a blast and bring in the New Year with a state of complete ecstasy.
Goa
Goa is considered mini Miami of India as it is surrounded by beaches and nightlife. It is the main tourist attraction for foreigners, celebrities as well as common people. Goa is rich in luxurious hotels, great drinks, food, Casinos and Cruise on ships. The atmosphere turns crazier and crowded during new year time as it welcomes a lot of people during this time.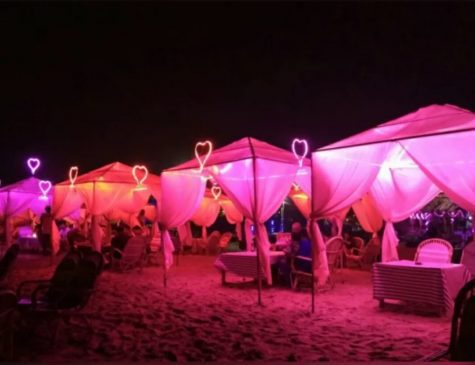 Mumbai
Mumbai is known to be the city of dreams which attracts a huge number of people from all over the world. Being one of the largest city in India it is the main filmy hub and home to many Bollywood stars. During New Year the entire city is lit up with firecrackers. As Mumbai is also considered to be the city that never sleeps but especially during New year time there is an insane and cheerful vibe among people be it Disco, Pubs, restaurants or streets.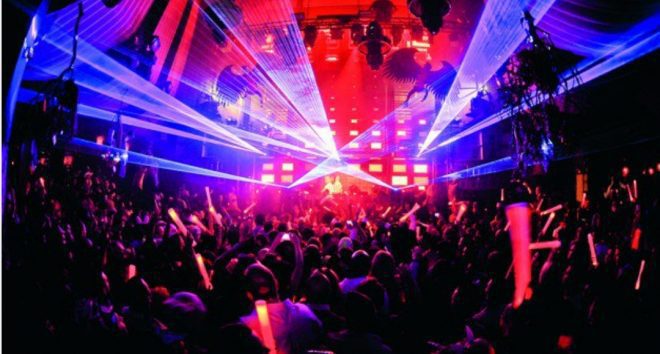 Delhi
Delhi being the capital metropolitan country is a cultural and religious attraction but the nightlife is equally great and fun. During New Year there are parties, events, and programmes at restaurants, pubs, and Malls which is made more happening by the presence of celebrities.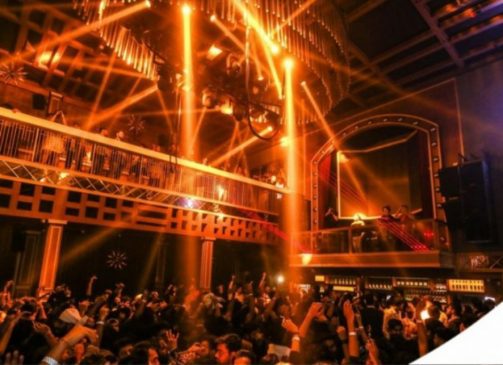 Pondicherry
Pondicherry was ruled by French colonizers till 1950's but still, some of the French style and culture are retained. It has beautiful, beaches, temples and churches that are of great tourist attractions. If you are looking for a quiet and cosy New year with family Pondicherry is the place to ring in the New year.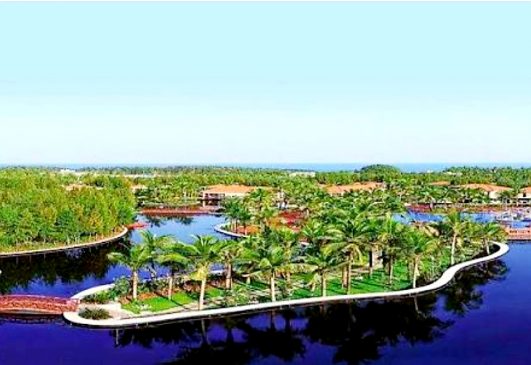 Ooty
Ooty is a breathtaking and lovely hill station in India. It is surrounded by greenery, cool climate, and peaceful atmosphere. The rich vegetation makes it the most visited spot during springtime. If one needs to enjoy the refreshing nature in Ooty during New year this is an ideal place to visit.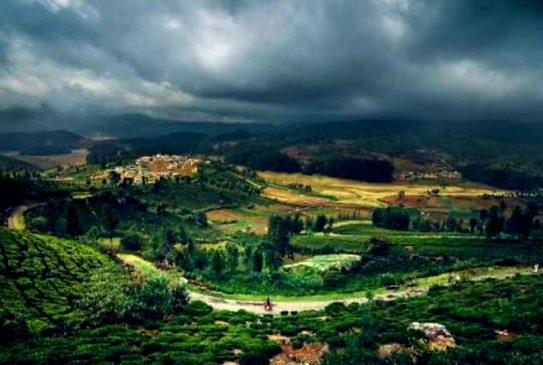 Manali
Manali is a Himalayan hilly town that welcomes you with Snow and chilled climate during the month of December. One can quench their quest by indulging in skiing, trekking, paragliding, rafting, and mountaineering etc. If you are looking for some adventurous and romantic time with your loved ones then this is the New year welcoming trip you need.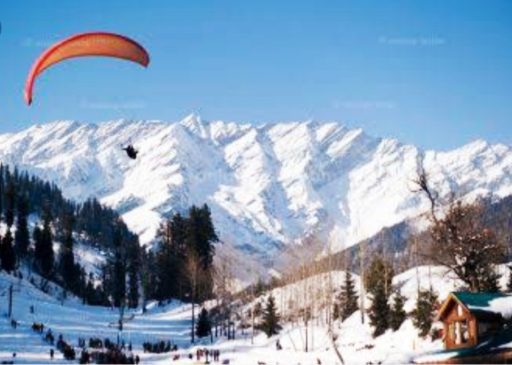 Andaman Islands
Andaman Island is abundant in Flora and Fauna alongside the Bay of Bengal Sea. It contains Crystal clear sea, beaches and Green forests. The aquatic beauty gives a lot of scope for Scuba diving and Snorkeling. If you are looking for quiet but exciting New Year far away from noise or crowd then Andaman is a treat for you.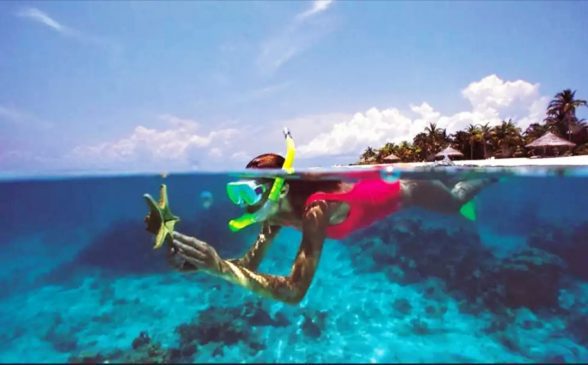 Udaipur
Udaipur holds the legacy of Royal families and their palaces. The finely structured monuments attract a lot of crowds. Udaipur treats one with their traditional and historical charm. It comprises renowned Forts, Gardens, Temples, and Fairs. Winters are considered to be the most enchanting period to go. If you want to ring in your new year with lavish Rajasthani culture then Udaipur is the destination for you.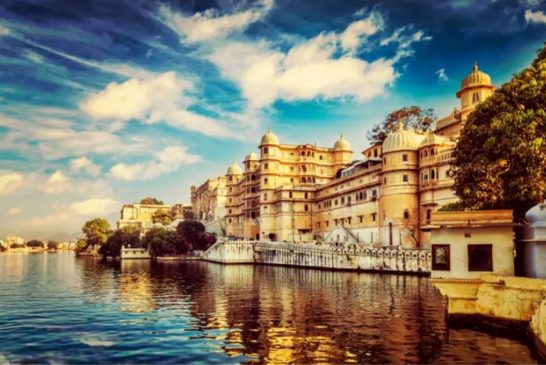 Lonavala
Lonavala is an alluring hill station and opulent in Greenery, Ancient Buddhist traditions, and an excellent Craft. It is a highly visited place during rainy season as in this period Lonavala turns visually appealing sight to see. It has exquisite Resorts, Lakes, Waterfalls, Dam and a Valley. If you are searching for euphoric and tranquillity Lonavala is surely your New year location.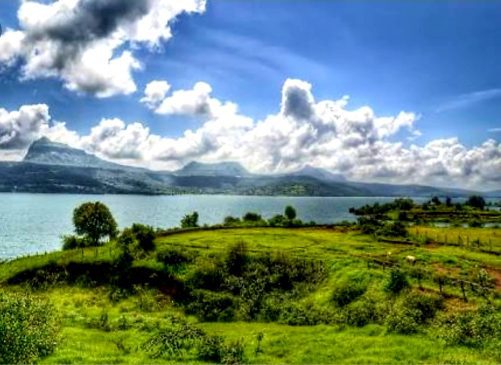 Mahabaleshwar
Mahabaleshwar is a fascinating hill station and most loved tourist place in India. It has highly prosperous Primitive Indian architecture like temples and forts. A unique sight can be seen as the 5 rivers (Koyna, Krishna, Veena, Savitri, and Gayatri) intersect with each other. It also has captivating waterfalls, hills, lakes, and cliffs which is more enjoyable during the cold winter season. If you want to greet New year with calmness and solitude then this hill station is definitely your perfect venue.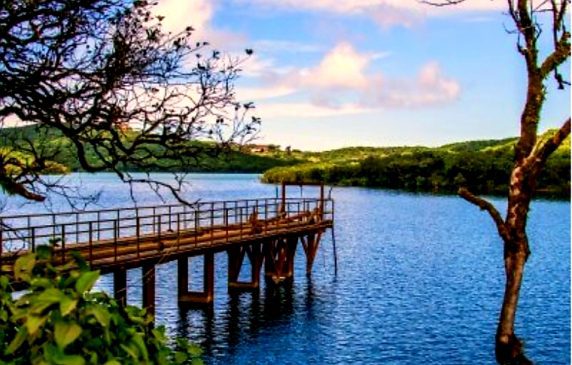 Lakshadweep
Lakshadweep is highly dominated by spellbinding Aquatic and coral reef creatures on the Arabian sea. It holds an immensely great green forest that is why only 5 islands are open to tourists for maintainability of its flora and fauna. Well renowned for multicoloured coral reef and transparent beaches makes it frequently visited setting. This place also has various water adventures like Scuba diving, parasailing, deep sea fishing, and boat riding. This Island does not entertain partying or drinking so if you want to attain peace in the lap of nature choose Lakshadweep as your New year site.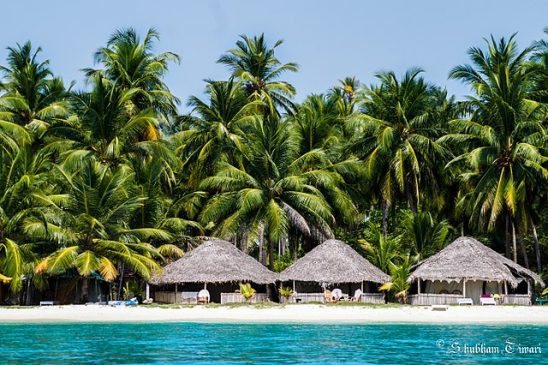 Gokarna
Gokarna is a religious and holy plot for Hindus besides the Arabian sea. It is considered the 7th most prominent Hindu Yatra point governed by temples. Gokarna is the secondary profit oriented form of Goa filled with natural beauty, beaches, resorts, and an amazing tourist place. Besides having a religious facet it also has a fun atmosphere and holds adventurous sports like parasailing, jet skiing, trekking, and hiking. If one wants to receive the New year in sacred and amusing way count Gokarna in your destination list.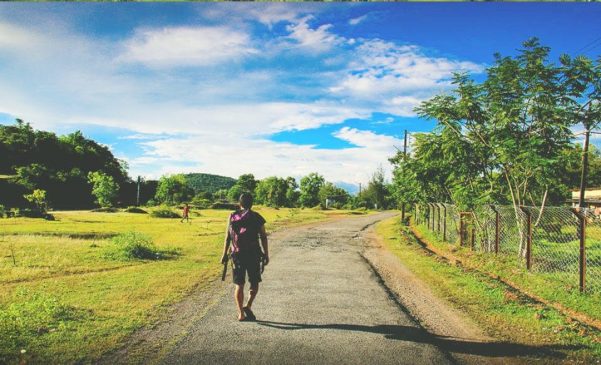 Do you know any other New year destinations in India to celebrate the new year in 2019? Let us know in the comments section!