"Roshogolla khabe? Mishti doi khabe? Maach khabe, jol khabe?"
There are more to Bengalis than just eating sweets and fish. Yes, there's no denial in the fact that we just love eating but not all that we love is fish and sweet. Like come on people, there is more to Bengali cuisine than just these, and no "ami tomake bhalobashina", so please don't go all romantic and fishy at the same time when you meet a Bengali. WE DON'T LIKE IT!!!
It is high time that few myths about Bengalis need to be busted, and trust me on these, I am a Bengali.
1. Not all of us like Art & Literature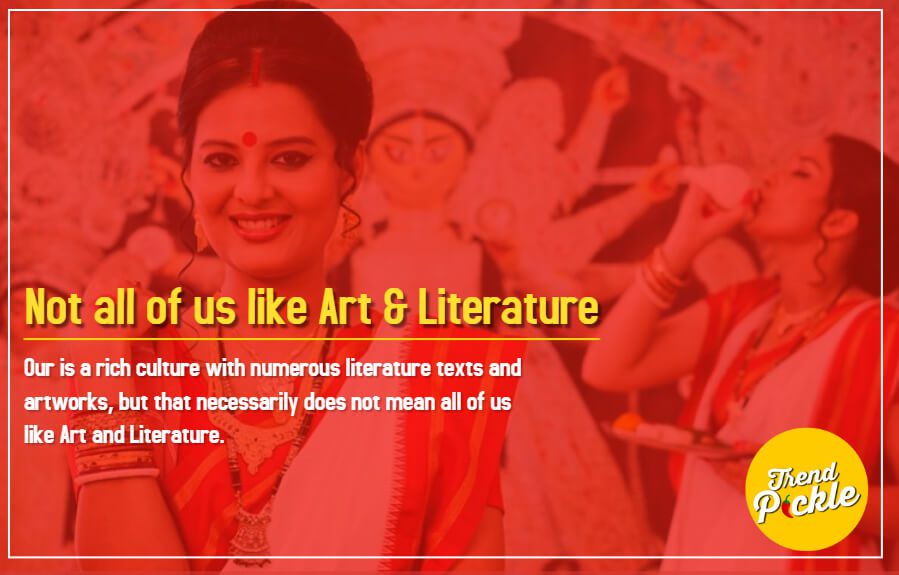 Yes, our is a rich culture with numerous literature texts and artworks, but that necessarily does not mean all of us like Art and Literature. Not all of us are Jamini Roy or Sarat Chandra Chattopadhyay, born with immense love for art or writing. Oh, don't forget to google the names, in case you don't know, they are pretty revered people for us though. There are Bengalis who will know about these, but would not necessarily love them always. And similarly, not all Bengalis end up being just teachers or professors. There are way more professions to be followed than just those revolving around art & literature.
2. We don't eat Maach Bhaat daily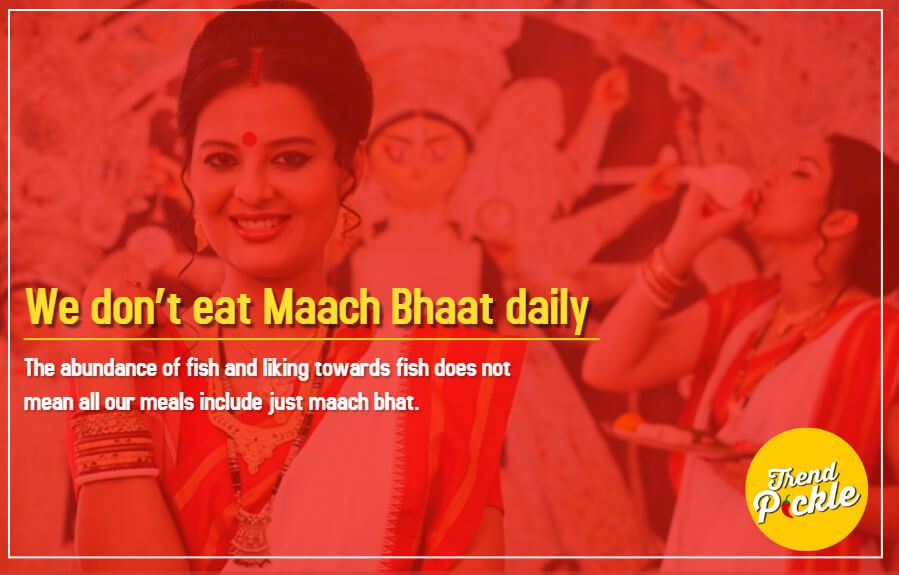 The abundance of fish and liking towards fish does not mean all our meals include just maach bhat. Do you realise how bland that would be, and am pretty sure just, like dal chawal everyday would be a bore to most Indian peeps, maach bhaat gets boring for us too. Bengalis have a huge variety in their cuisine style, from 'mutton kosha' to 'aloo posto', name it and you would get it. You would be surprised to see the Bangaliana in our chicken stews and beef steaks even.
3. Not everyone learns Robindro Sangeet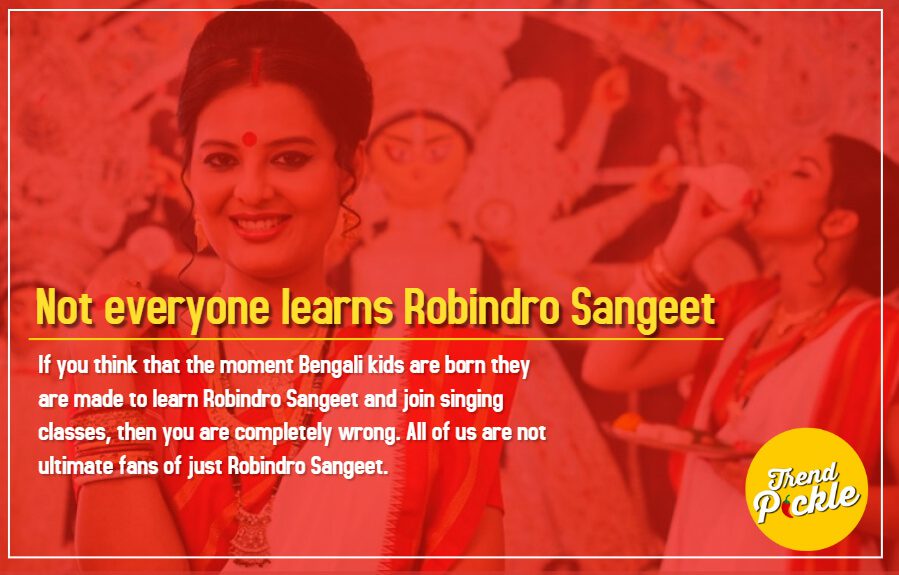 If you think that the moment Bengali kids are born they are made to learn Robindro Sangeet and join singing classes, then you are completely wrong. All of us are not ultimate fans of just Robindro Sangeet. Those who are interested, nothing can stop them from learning it, and well those who aren't, nothing can make them learn. Although, most Bengali kids do take up a course in a profession or hobby of their choice, like dancing or drama or coaching in sports, but not ALWAYS Robindro Sangeet.
4. There are Probashi Bengalis too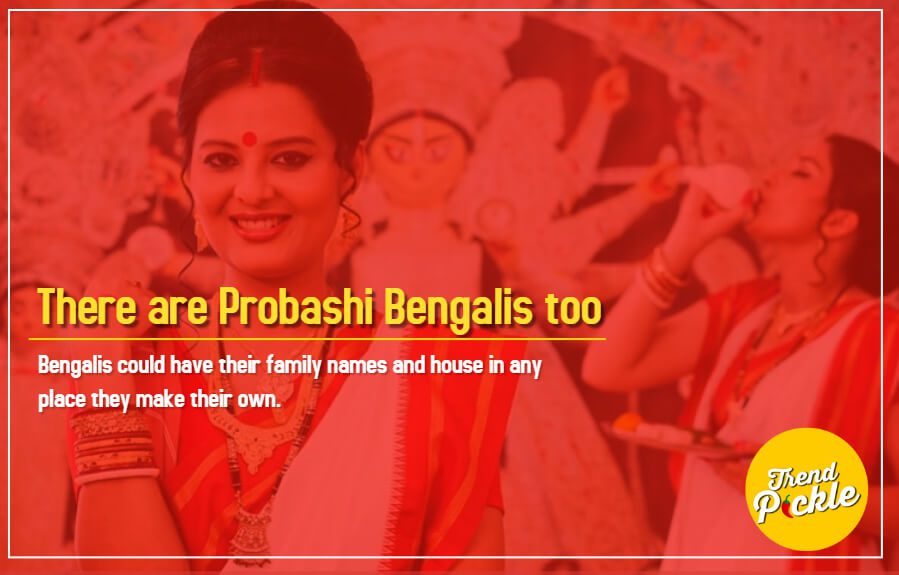 "Hello, I'm a Bengali and my home are Mumbai."  Yes, Bengalis like us do exist. We are Probashi Bengalis and we necessarily do not hail from the City of Joy, or West Bengal as such. Our ancestral house necessarily need not be in either East Bengal or West Bengal. Bengalis could have their family names and house in any place they make their own.
5. There's more to us than just Roshogollas and Mishti Doi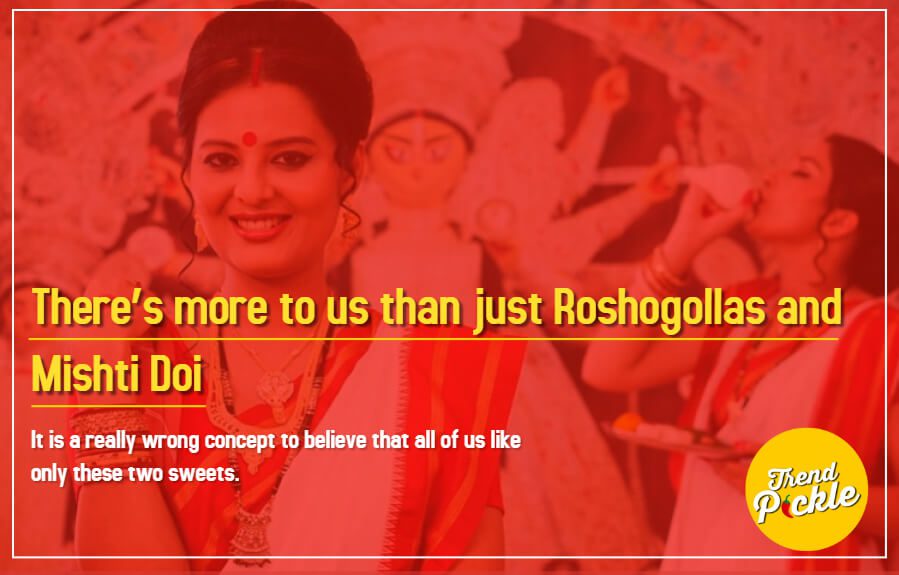 Flirting with us would not get easier by calling us Roshogolla or Mishti Doi. Coz frankly speaking, we have way sweeter versions than just Roshogolla or Mishti Doi, plus it is a really wrong concept to believe that all of us like only these two sweets. I mean, have you heard of nolen gurer sondesh or taalshash? Am sure not, but these are pretty famous and tasty sweets too.
6. Our love is not limited only to Dada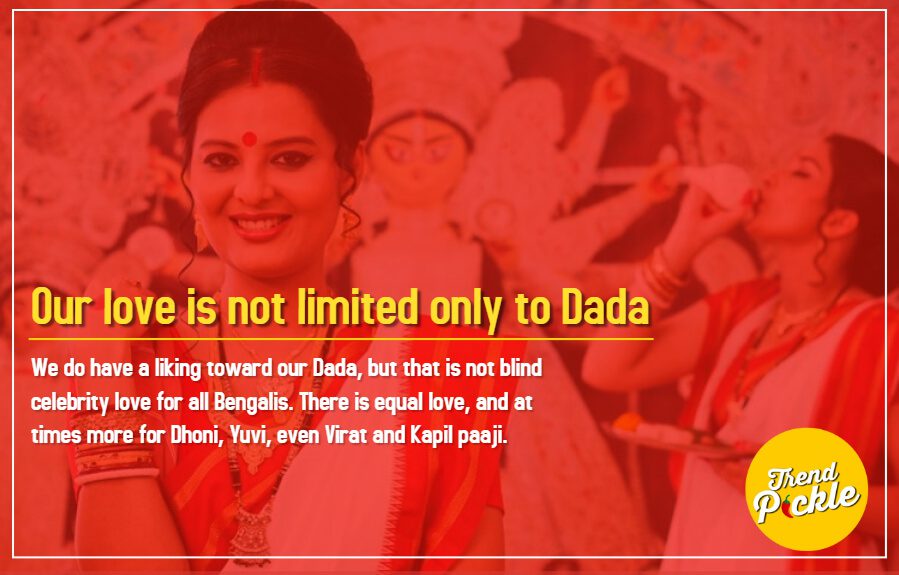 We do have a liking toward our Dada, but that is not blind celebrity love for all Bengalis. There is equal love, and at times more for Dhoni, Yuvi, even Virat and Kapil paaji. Also, it is not just Dada and only Dada for us. Our love extends equally to Baichung Bhutia, Mahesh Bhupati as well as to Anjum Chopra, Anjali Bhagwat.
7. Communism is not every Bengali's political idea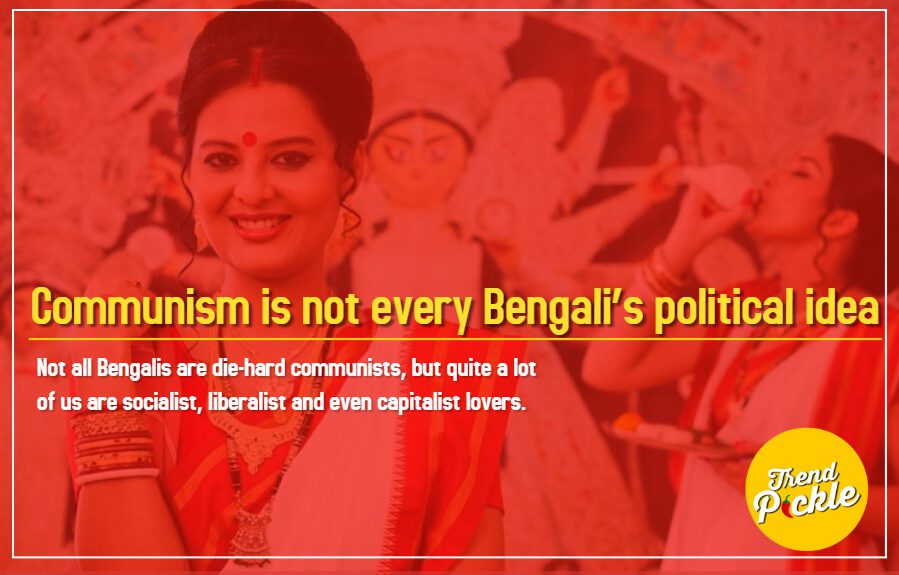 Nope, not all Bengalis are die-hard communists. And especially after 34 years of amazing CPIM rule in Bengal, quite of us are left confused regarding the real idea of communism. Yes, quite a lot of us do uphold the communism values, especially Marxist values, but quite a lot of us are socialist, liberalist and even capitalist lovers.
8. Winters for Bengalis are not just monkey caps and mufflers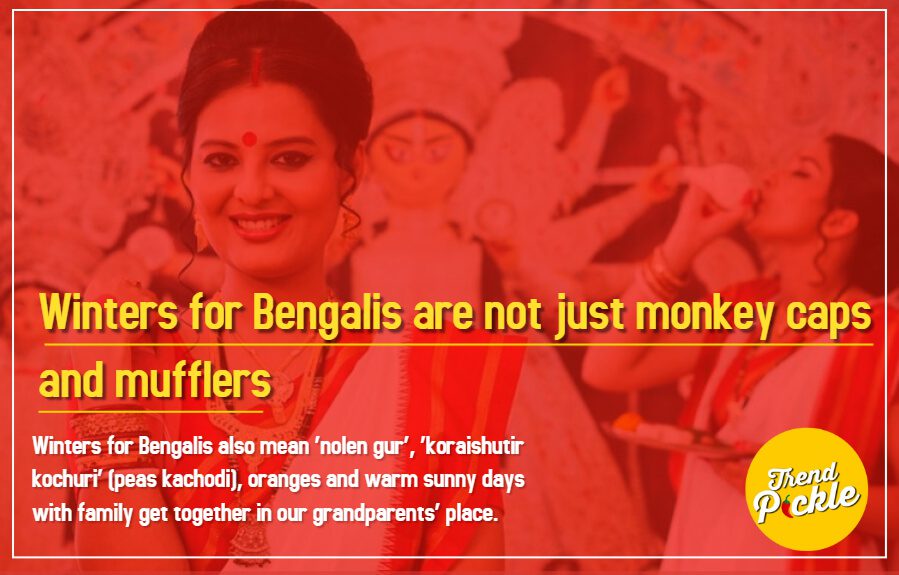 Winters for Bengalis are not just monkey caps and mufflers, they are just a protection for us against winter. Winters for Bengalis also mean 'nolen gur', 'koraishutir kochuri' (peas kachodi), oranges and warm sunny days with family get together in our grandparents' place.
But there still exist a few facts about Bengalis which can never be altered. Durga Pujo will still be the greatest festival for us, but you would also see us eating kebabs with our Muslim friends during Eid, and bake cakes in our home during Christmas. There will be some music playing in our homes in all times, could be Elvis Presley, could be Kishor Kumar, could also be A R Rahman. Bengalis ware intelligent and we see that with the amount of Noble Prize Winners being Bengalis.
There is equal love for Rajesh Khanna as there is for Uttam Kumar and equal love for Deepika Padukone as there is for Paoli Dam. Make a few Bengali friends I would say and get your myths busted.