Do you get bored and irritated when you want to binge-watch but just don't know what to watch!? Fear not, we have a wholesome lot of options for you to choose from! As we know, there's a lot of content out there waiting to be appreciated. Go get a big bowl of popcorn and Pepsi and we'll begin! Here's the list of best web series on amazon prime that one should watch.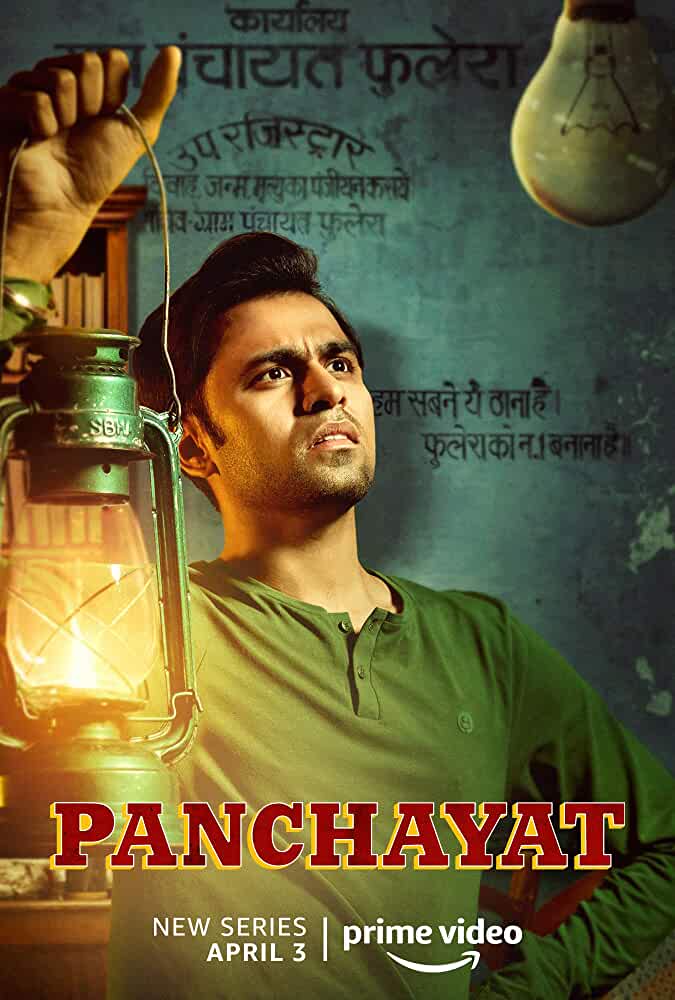 Imdb Rating — 8.7
Cast — Neena Gupta, Jitendra Kumar, Raghuvir Yadav, Chandan Roy
Director — Deepak Kumar Mishra
Genre — Comedy, Drama
Plot :
Starring our favourite Jeetu Bhaiya who never disappoints us is back with another thought provoking entertainer. He plays the character of Abhishek who takes up a job in a gram panchayat forcefully, desperately wanting to get out of there but in turn forms a love-hate relations with the village and the villagers. It is considered as one of the best hindi webseries 2020 by prominent critics.
Reasons to watch :
As a contrast to the media focussing on urban stories, Panchayat gives an insight in the rural India.
None of the 8 episodes disappoint you! They bring you intelligent humour and at last leaving you to think when the season 2 is coming!?
IMDb Rating — 8.7
Cast — Ritwik Bhowmik, Shreya Chaudhary, Naseeruddin Shah, Sheeba Chaddha
Director — Anand Tiwari
Genre — Drama, Romance
Plot :
The journey of two polar personalities and the breathtaking fusion of classical and western sides of music with a ton of family drama involved makes a perfect binge watch material. Plus, the songs are soothingly different from the general gen Z music. The story protagonist Radhe deals with a rigorous training for classical music and secretly earns to lessen the financial burden of the family. Little did he know, the trouble just began from there.
Reasons to watch :
Amazingly shot, music by Shankar Ehsaan Loy and wonderfully executed by the cast. Honestly, if you are a musical person at heart, then don't waste a single moment to choose further!
3. Hostel Daze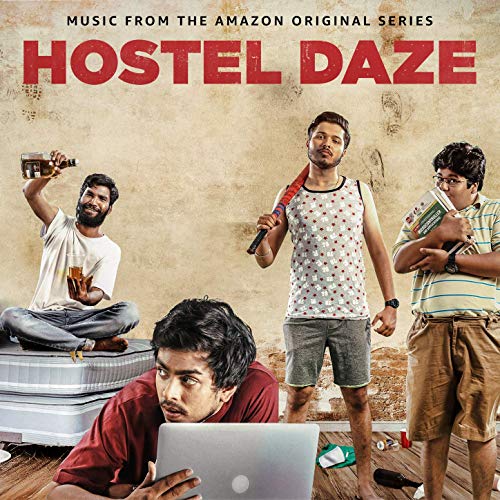 Imdb Rating — 8.6
Cast — Adarsh Gourav, Nikhil Vijay, Shubham Gaur, LUV
Director — Raghav Subbu
Genre — Comedy, Drama
Plot :
It revolves around the lives of 4 engineering students challenging the challenges, dealing with ragging, exams and overcoming them and forming a deeper bond of friendship. It's a light hearted entertainer which makes anyone reminisce their hostel days.
Reasons to watch :
Engineering and hostels have a clout like none other! Here's another take on the same subject but surely will leave you with laughs and nostalgia of the good old college days!
4. The Family Man
Imdb rating — 8.5
Cast — Manoj Bajpayee, Priyamani, Sharib Haasmi
Director — Krishna DK, Raj Nidimoru
Genre — Action, Drama, Comedy
Plot :
Srikant Tiwari is a spy agent for his country, fighting against terrorism but at the end of the day he deeply cares and worries about the security of his family. He has a lot of titles as his identity : a father, a husband, a government employee but at the end of the day he is a family man. Catch him balancing all these roles!
Reasons to Watch :
The acting is spot on! You'll love the adrenalin rush as you watch.
It engrosses and engages you to feel the emotions of the characters.
5. Mirzapur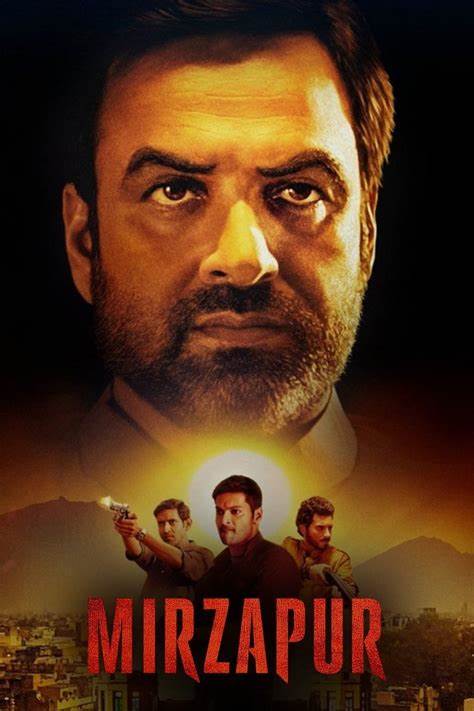 Imdb Rating — 8.4
Cast — Pankaj Tripathi, Ali Fazal, Divyendu Sharma
Director — Gurmmeet Singh
Genre — Action, Crime, Drama
Plot:
It's the shady rule of Akhanand Tripathi, the don and the gangster of the town, Mirzapur. There's bloodshed, there's politics, there's corruption, there's action! It'a a dark story with shady business as it's foundation of the storyline.
Reasons to watch :
It's the most talked about series since it came out. Amazon released the season 2 also in October 2020. And dialogues of mirzapur are very entertaining that you wouldn't want to leave your seat untill finished.
And Hello! Pankaj Tripathi!
6. Made in Heaven
Imdb Rating — 8.3
Cast — Arjun Mathur, Sobhita Dhulipala, Jim Sarbh, Kalki Koechlin
Director — Nitya Mehra, Zoya Akhtar, Prashant Nair, Alankrita Shrivastava Genre — Drama, Romance
Plot :
The whole lot of wedding shenanigans we hear of the fancy world of rich and powerful are interestingly articulated in the series. 2 wedding planners, Karan and Tara take us on the backstage of a wedding where there's nothing but drama! The story doesn't revolve around the cliché marriage plot but the truly hypocritical faces we come to surround ourselves with!
Reasons to watch :
It's truly a worthwhile watch. Series although collaboratively directed and executed doesn't fail to loose the essence of the narrative.
7. Breathe : Into the Shadows
Imdb rating — 7.6
Cast — Abhishek Bachchan, Amit Sadh, Nithya Menon, Ivana Kaur
Director — Mayank Sharma
Genre — Thriller, Drama
Plot :
The daughter of Avinash and Abha gets kidnapped and as the mystery unfolds we are in for a shock! For months there's no news till one fine day when the kidnapper asks them to murder certain targets through emotions like fear, anger and more. Inspector Kabir is assigned to solve the murders. Watch to find out if he solves the case or not!
Reasons to watch :
It will catch you off guard in every twist and turn of the plot! Buckle up your seats if you are in for a real thriller!!
8. Comicstaan
Imdb rating — 6.8
Cast — Kanan Gill, Abish Mathew, Tanmay Bhat, Kaneez Surka
Director — Nenshad H Karbhari and others
Genre — Comedy
Plot :
There are 10 contestants who are competing with each other in various rounds to reach the finale. They are judged by a panel of top Indian comedians who have made a place for themselves. So in short, we can perhaps also call it a comedy reality show!
Reasons to watch :
A comedy rollercoaster is something you definitely shouldn't miss out and suffer from FOMO when your friends talk about the latest stand ups and viral punch lines!
9. Paatal Lok
Imdb rating — 7.8
Cast — Jaideep Ahlawat, Neeraj Kabi, Ishwak Singh
Director — Avinash Arun, Prosit Roy
Genre — Crime, Thriller, Drama
Plot:
It metaphors today's time to the 3 worlds according to Hindu mythology — Swarg, Dharti and Paatal. Inspector Hathi Ram entangles himself in investigating the case of Sanjeev Mehra, a journalist who might've been a suspect of assassination. Catch up to how things move forward.
Reasons to watch :
The story takes us on a thrill investigation journey like none other. We just get to witness the kalyug we live in along with the quotes of Pataallok.
10. Chacha Vidhayak Hain Humare
Imdb Rating — 7.7
Cast — Zakir Khan, Vyom Sharma, Zakir Hussain
Director — Vikas Chandra, Shashank Shah
Genre — Comedy
Plot :
Ronny is a spoilt brat. Basically one of those people who want to earn but not work. His family being concerned about his studies and future on the other hand he lives as the "so-called" nephew of a MLA.
Reasons to watch :
It's an entertainer for sure leaving you with dazzling comedy magic all around you! No one says a no to comedy and it's a great escape from the rushed and stressed life of the 21st century.