2020 is the year we shall never forget, thanks to Covid-19. Finally, we have moved on from the pandemic and the changes it brought to our lives. We have done it all, from being at home quarantining ourselves to making trendy dishes like dalgona coffee. But the best part about 2020 is that it gave some amazing Hindi web series for us to entertainment, which we could watch with our family members during the lockdown.
We saw some of the best Indian web series in the year 2020. If you are looking for a list of best web series to binge-watch, here is the list of best Hindi web series 2020 curated for you. Though this list includes the best Hindi web series, but it also has some underrated web series 2020 that the audience loved as much as the others. So, what are you waiting for? Turn off the lights and binge-watching.
Best Hindi web series 2020 List –
1. SCAM 1992: THE HARSHAD MEHTA STORY
IMDB Rating: 9.4/10
Cast: Pratik Gandhi, Shreya Dhanwantary, Anjali Barot
Director: Hansal Mehta
Number of Episodes: 10
Number of Seasons: 1
Platform: SonyLiv
Plot
We all know the phrase, "from rags to riches." Hansal Mehta's story is adapted from the book 'The Scam' written by Sucheta Dalal, Scam 1992, is based on the above phrase. Harshad Mehta, an ordinary man, makes it big by manipulating the system of the stock market. He became quite infamous in the stock market world. Pratik Gandhi portrays the role with utmost sincerity and is a treat to watch. It is one of the most watched web series in India.
2. SPECIAL OPS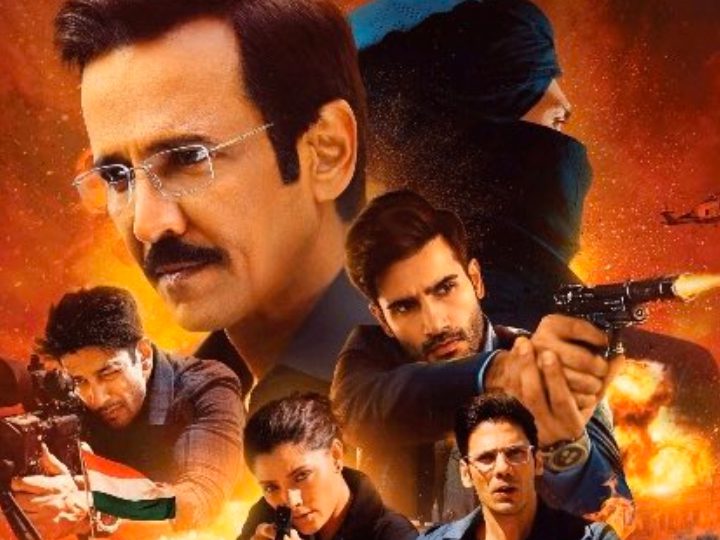 IMDB Rating: 8.5/10
Cast: Kay Kay Menon, Karan Tacker, Saiyami Kher, Meher Vij
Director: Neeraj Pandey and Shivam Nair
Number of Episodes: 8
Number of Seasons: 1
Platform: Disney+Hotstar
Plot
Special Ops depicts the manhunt for an international terrorist who attacked the Parliament in 2001 and the mastermind behind the 26/11 attacks in Mumbai. The chase is led by Himmat Singh in this crime thriller. The entire series gets you completely hooked in its first episode itself. Also, watch out for season 2 of the series!
3. PANCHAYAT – Best Web Series of All Time
IMDB Rating: 8.7/10
Cast: Jitendra Kumar, Neena Gupta, Raghubir Yadav
Director: Deepak Kumar Mishra
Number of Episodes: 8
Number of Seasons: 1
Platform: Amazon Prime Video
Plot
What would you do if you were an aspiring engineer and suddenly made a secretary of a remote village? Abhishek is made the secretary of a Panchayat office due to a lack of job opportunities. He learns the value of small-town relations and also deals with peer pressure where his friends are partying in the city, and he is stuck in a remote village with no friends and family.
4. BANDISH BANDITS
IMDB Rating: 8.7/10
Cast: Shreya Chaudhary, Ritwik Bhowmik, Naseeruddin Shah, Sheeba Chadha, Rajesh Tailang, Kunal Roy Kapur
Director: Anand Tiwari
Number of Episodes: 10
Number of Seasons: 1
Platform: Amazon Prime Video
Plot
Bandish Bandits, when released, bought a whole new genre of classical and pop music into the form of web series. The series deals with Radhe and Tamannah, two contrasting personalities, and their journey towards self-discovery.
5. CRIMINAL JUSTICE: BEHIND CLOSED DOOR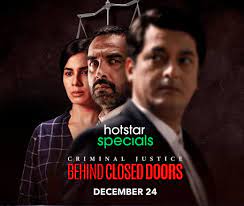 IMDB Rating: 7.4/10
Cast: Kirti Kulhari, Pankaj Tripathi, Anupriya Goenka
Director: Rohan Sippy
Number of Episodes: 8
Number of Seasons: 1
Platform: Disney+Hotstar
Plot
In a country like India, where the husband is considered to be a 'God', people think rape after marriage is normal since the wife is the husband's "property". This is what the series is based on. Anuradha Chandra, wife of a benevolent husband, Bikram Chandra confesses that she killed him. But there are some disturbing truths after this confession. Since it's a thriller show, there won't be any spoilers here.
6. MISMATCHED
IMDB Rating: 5.4/10
Cast: Prajakta Koli, Rohit Saraf, Rannvijay Singha, Vidya Malavade
Director: Akarsh Khurana and Nipun Dharmadhikari
Number of Episodes: 6
Number of Seasons: 1
Platform: Netflix
Plot
Don't judge this show on the basis of its IMDB rating because this show was like a silver lining in the days of pandemic. Where various OTT platforms were releasing crime and thriller shows, Mismatched was a feel-good show where it warms your heart instantly. From first love to first heartbreak, from self-love to self-discovery, this show has it all. Need another reason to watch it? Rohit Saraf.
Read More – Best Hindi Web Series of 2022
7. BREATHE INTO THE SHADOWS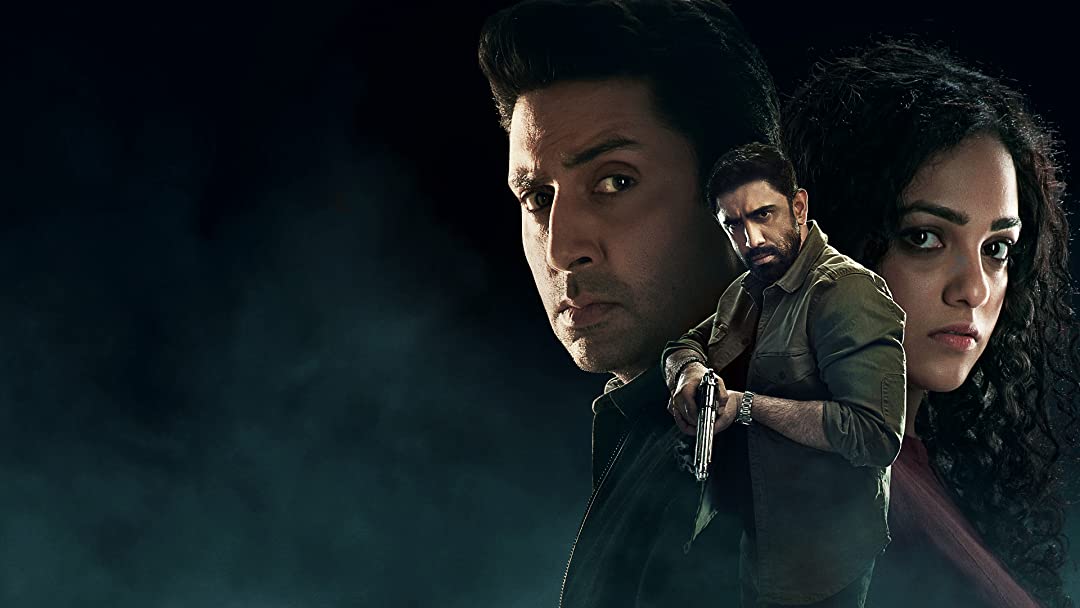 IMDB Rating: 7.6/10
Cast: Abhishek Bachhan, Amit Sadh, Nithya Menon
Director: Mayank Sharma
Number of Episodes: 12
Number of Seasons: 1
Platform: Amazon Prime Video
Plot
Dr. Avinash Sabhrawal finds his daughter, Siya kidnapped by an unknown man. He is being blackmailed by the kidnapper into killing a man before releasing Siya. You must wonder what is so thrilling about it? It turns out that Avinash himself is the kidnapper due to his multiple identity disorder. The series is interesting as it is based on the 10 bad traits that reside in the human body.
8. PAATAL LOK
IMDB Rating: 7.8/10
Cast: Jaideep Ahlawat, Abhishek Banerjee, Gul Panag
Director: Avinash Arun and Prosit Roy
Number of Episodes: 9
Number of Seasons: 1
Platform: Amazon Prime Video
Plot
There are said to be three concepts that exist around us; Swarg Lok, Dharti Lok and Paatal Lok ( Heaven, Earth and Hell). Pataal Lok web series depicts various casts according to these Loks. Paatal Lok, is considered to be the lowest caste of people.Hathiram, a cop is assigned to investigate some chilling mysteries that drag him into a dark world.