India is an ancient country that has a vast history of cultures and traditions and consists of a number of communities following numerous deities. Thus, it is no surprise that India has many temples that have amazing mysteries linked to it. Each of these mysterious temples possesses some extraordinary features that are beyond the proven scientific or technological limitations. Even many Scientists, as well as Astrologers, haven't been able to solve this mysteries.  Here's a look at some of the most mysterious temples in India –
1) Mehandipur Balaji Temple, Rajasthan
This temple in the tiny district of Dausa in Rajasthan is famous as people from all over the country come here every day to rid themselves of ghosts or evil spirits. Devotees carry out weird rituals like pouring boiling water on themselves, banging their head against the wall or even chaining themselves to a wall in order to rid themselves of the demons or ghosts. Also, it is probably the only temple in India where priests still carry out exorcisms. Once you leave the temple, you are not supposed to turn back to look at it.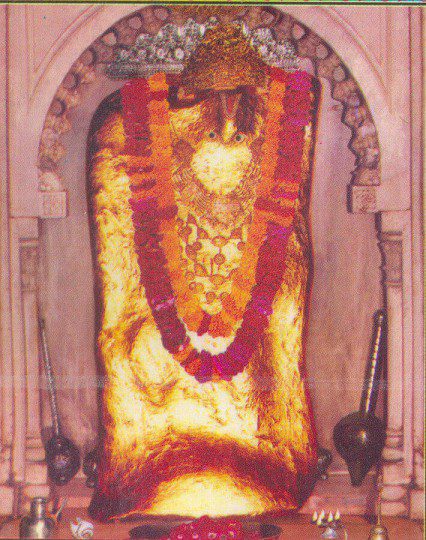 2) Kadu Malleshwara Temple, Bengaluru
Situated in the Malleshwaram locality of Bengaluru, this is a temple of Lord Shiva built in 17th century A.D. While carrying out some construction work near this temple in 1997, the workers found another temple of 'Nandi', buried under the ground where the Nandi was releasing fresh water from its mouth. On digging deeper, they also found inside the temple, a small pool of water. And while the discovery of this temple was a wonderful thing, the source of water for both the pool and 'Nandi' are still unknown.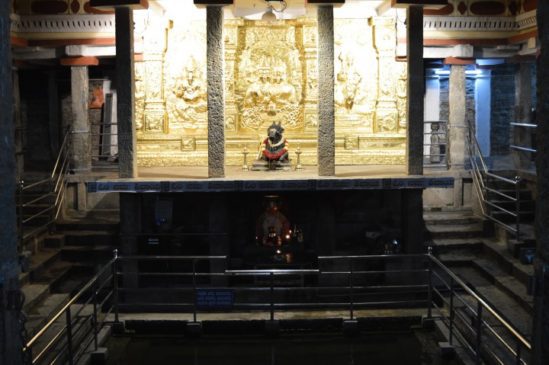 3) Veerabhadra temple, Andhra Pradesh
Also known as Lepakshi temple, this temple is famous for its splendid architectural beauty. But what really attracts tourists and devotees from all over the world to this beautiful temple is the astonishing 'Hanging Pillar'. Out of the 70 pillars this temple has, there is one pillar that does not touch the ground but is hanging. The people coming here do not believe about the hanging pillar until they pass a cloth underneath the pillar. The reason behind this hanging pillar is still not known and has been a big question for many years now.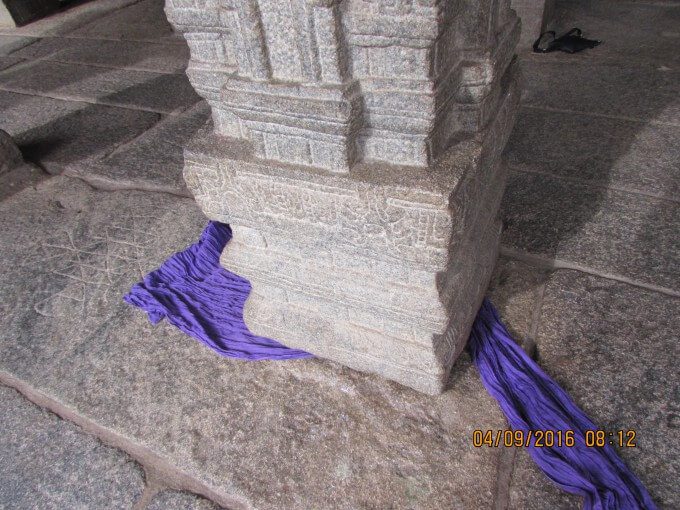 4)  Jwala Ji Temple, Himachal Pradesh
This temple in the Kangra district of Himachal Pradesh is said to be dedicated to the wife of Lord Shiva, Sati. The prime attraction of this temple is the eternal flame that has been burning in the temple for over 100 years now, without any source of fuel. The story that is associated with this fire is that after Sati killed herself, Lord Vishnu made 51 parts of her body which fell on the earth. And the tongue is said to have fallen where this temple is now, which is why the 'Eternal fire'. Many scientists and organizations have tried finding the source of this fire, but have failed.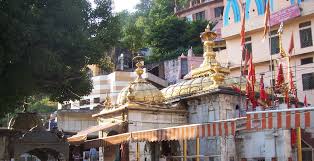 5) Jagannath Temple, Kanpur
More than hundreds of years old, Jagannath temple is also known as the 'Rain temple' or ' Monsoon temple'. The water droplets accumulated over the ceiling of this temple gives an estimate of the upcoming monsoon season. It is believed that if the water droplets are big in size, it will be a good monsoon with plenty of rainfall. However, if the water droplets are very small, there will be very less rainfall resulting in a bad monsoon. Also, the temple makes this prediction about 15 days before the monsoon starts.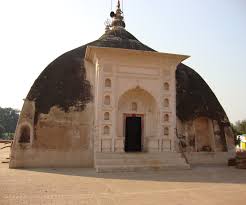 6) Sri Vijaya Vittala Temple, Hampi
Located in the town of Hampi in Karnataka, this wonderful temple attracts travelers and worshippers from all over the world. Constructed in the 15th century, this temple is dedicated to Lord Vitthala. But what this temple is primarily famous for, what really drives tourists to this temple is its 56 musical pillars. These pillars are also known as the ' Sa-re-ga-ma' pillars. The reason these pillars are termed musical is that musical notes are emitted when you tap on these pillars. Interesting, right?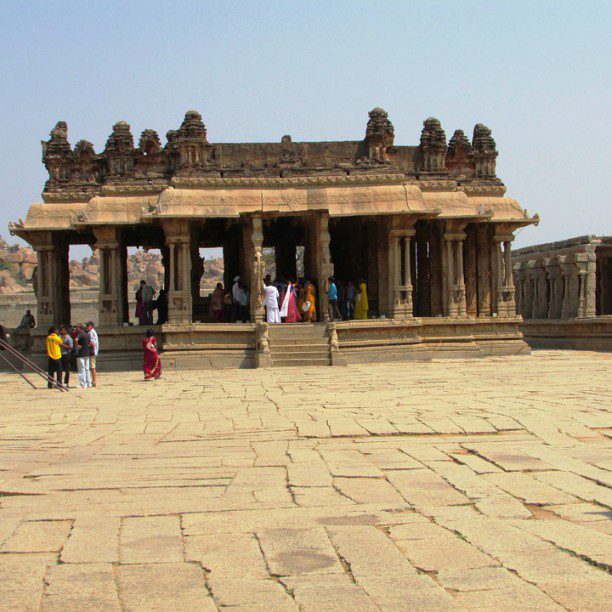 7) Chidambaram Nataraja Temple, Ekambareshwar temple, and Sri Kalahasthi temple
3 temples, 3 different places, SAME longitude. Yes, the Chidambaram Nataraja Temple & Kanchipuram Ekambareshwar temple in Tamil Nadu and Sri Kalahasthi temple in Andhra Pradesh, all lie on the same straight line on the earth. These temples are part of the series of Pancha Bhoota Sthalam temples, five Lord Shiva temples dedicated to each element of fire, earth, space, water, and air. All these temples were built in the same longitudes at 79 degrees 42 minutes east. What is interesting is that these temples were built hundreds of years ago when there was no technology to mark a specific point on earth. So, is this just a coincidence or were our ancestors acquainted with all the technology we have today?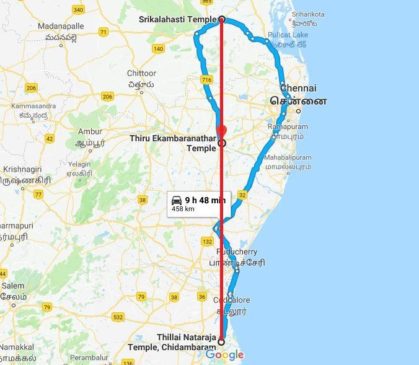 8) Jagannath Temple, Puri
This famous temple is one of the Char Dham pilgrimages for Hindu worshippers in India. Above the temple on top of the Sikhara, there is a flag which is changed each and every day. It is said that this ritual has been practiced regularly for over 1800 years and according to the ritual if the flag is not changed even for one day, the temple has to be shut down for 18 years. But the astonishing thing here is that the flag on top of the temple never floats in the direction of the wind. It always floats in the direction opposite to the wind.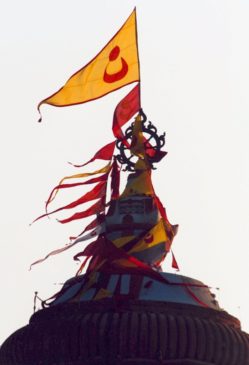 Hence, each of these temples, although mysterious and spooky, are beautiful in their own way. They depict an intriguing story that circulates in your mind, making you think about the world that existed thousands of years ago and about the scientific and technological advancements they had made at that time. So, which one amongst these temples do you want to visit first?