Since ancient times farmers have used various means to predict the scale of rainfall to make their agriculture decisions. Did you ever think that there is a temple that can predict Monsoon? You can call it superstition or a belief that many farmers gather at the Lord Jagannath temple to know about rainfall predictions. This temple seems to be a boon for the farmers!!
How Can Temple Predict The Rainfall?
Also known as Rain temple, Lord Jagannath temple is located at Bhitargaon Behata in Ghatampur area of the district Kanpur. It is believed that Water droplets accumulated on the ceiling of Lord Jagannath temple can predict the good or bad monsoon. If the size of water droplets accumulated is big, it is believed that the rainfall will be good and if it is small, then drought may occur.
Many research teams and scientists have visited the place to understand the phenomenon but no concrete conclusion could be drawn.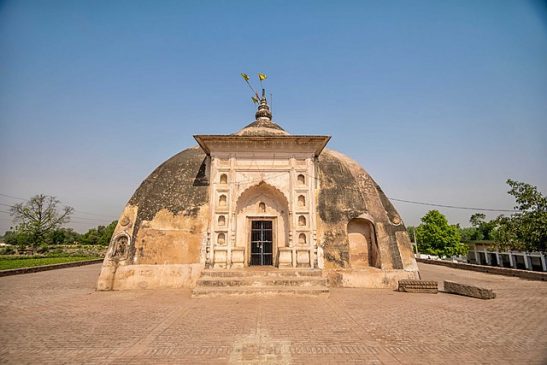 When Was This Temple Constructed?
The Temple is known to be 100 years old although there is no evidence. As per ASI, the most probable period for the last renovation of the temple could be sometime in the 11th century.
The peacock and the chakra signs outside the temple indicate that perhaps it was constructed sometime in the era of Chakravarti Samrat Harshvardhan.  Therefore, fixing the date of the temple somewhere in 600 AD. The Archaeological Department is yet to confirm the history as well as the age of this temple.
According to the Head Priest K P Shukla, "One has not come across such a design in any temple in this part of the state. It is like 'stupas' constructed in different parts of the country during the era of emperor Ashoka. This is our seventh generation performing puja of Lord Jagannath here."
Do you know about any such things? Please leave your thoughts in the comment section.