We often see, kids right from the age of 2 hooked up to YouTube watching videos of Shin Chan or Chota Bheem, School and college going students heavily dependent on internet to gather information for their projects, research or to merely expand their horizon of knowledge, or granny's watch their favourite soap operas, People browse through the internet for news updates covering various issues pertaining to politics, movies or international relations. Almost everyone you know has an account on Facebook irrespective of their age. Check out these 10 best chrome extensions to make your life easier.
In other words, we live in a generation driven by the internet and browsing." Chrome" is one such freeware web browser which has the highest number of users. To customize the user's browsing experience chrome provides small software tools termed as "Extensions". These extensions are developed using web technologies like HTML, JavaScript, CSS (cascading style structures).
In this article, we suggest to you, 10 useful extensions from a multitude of them-
STAYFOCUSSED –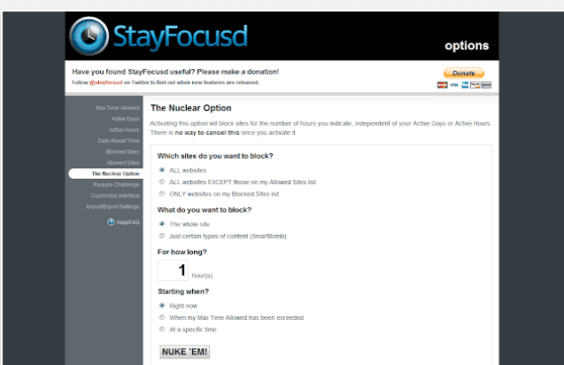 We usually end up wasting time on scrolling through our Facebook page, stalking people on Instagram or window shopping on shopping sites like Myntra or Amazon or YouTube watching your favourite stand-up comedy instead of browsing for some important information. Stay Focussed is an innovative chrome extension that restricts your time spent on such websites. It lets you set time for as long as you want these time-consuming websites to be blocked thus, increasing your productivity.
It's highly configurable allowing you to allow or block certain sites, specific sub-domains, pages or in-page content like videos or images.
GRAMMARLY –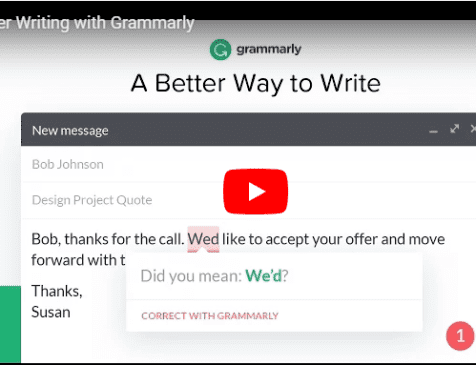 Good grammar is essential for conveying ideas with clarity and precision and make your writings more impactful.  We write extensive documents, messages or posts on social media and worry about grammatical errors and re-read the entire content to check for grammar errors.
Grammarly is a chrome extension which will make your work easier by helping you write clear, error-free, impactful texts and save a lot of your time. It detects correctly spelled words, used in wrong contents or can fix complex grammatical errors. Additionally, it gives vocabulary enhancement suggestions and detects plagiarism. It gives suggestions for writing styles for technical, academic and creative writings.
ADBLOCKER ULTIMATE –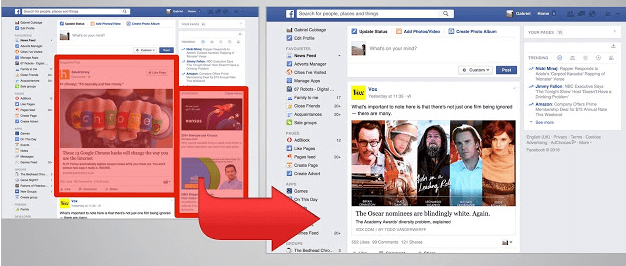 Do you get annoyed seeing too many advertisements on the sites you open on a browser or by the commercials on YouTube? Then this chrome extension is of great help to you.
Adblocker Ultimate is designed with the sole purpose to remove every and any advertisement and focus your attention on the content you require. It works by blocking malware and trafficking and removes all advertisements including those which are whitelisted, as a consequence it increases the page load speed and the browser speed.
HONEY –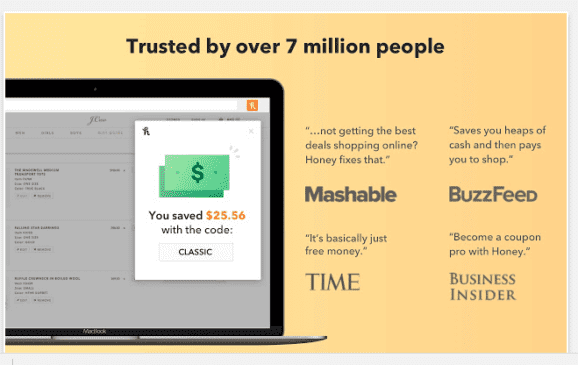 It's a time-consuming and an extensive process, to search through shopping sites for coupon codes offers and sales.
"Honey" is a highly rated Chrome extension which on clicking will apply coupon codes on your shopping cart giving you the best offers and sales. It applies the best promo card for over 20,000 sites.
On Amazon, you could also discover the best time to buy with price history and alerts when your favourite products are on sale.
EVERNOTE WEB CLIPPER –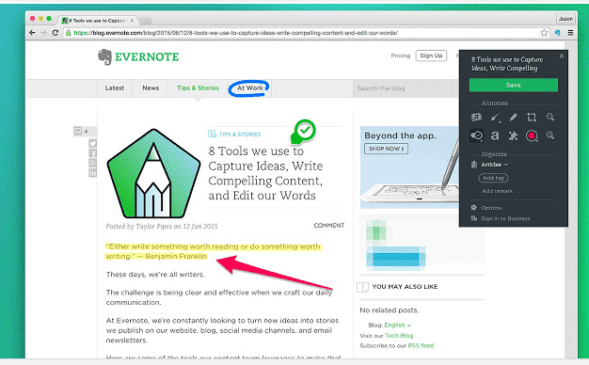 While making projects or doing research or reading an interesting article we browse through the website, copy information and paste it into MS-WORD or Notepad. Evernote Web Clipper is an advanced form of this process, where it enables you to highlight texts and add visual callouts such as arrows to point out design elements you like.
It is a popular Chrome extension which helps you capture full page information or selected texts, images or any web pages that you like another interesting feature is that you could also share and discuss ideas with others or post event details on a team page.
COLORZILLA –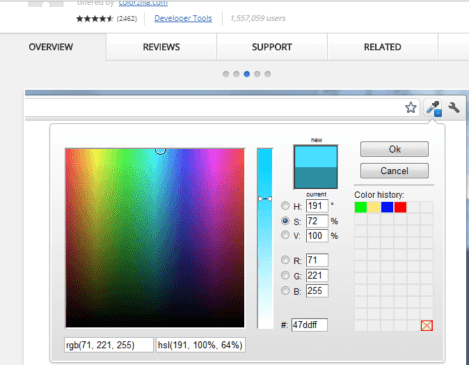 This extension allows you to use an advanced colour picker and pick any colour that you desire and add to the web pages.
It is a very useful tool for web developers.
CLIP AND CLICK –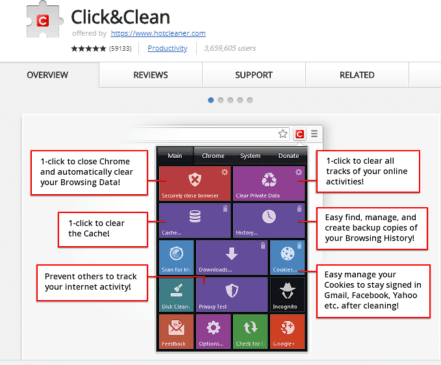 It is another very popular chrome extension which will help you scan your P.C for malware, removes download history and deletes browsing history and erase temporary files or erase the temporary file by giving you an option to choose your desired time span.
DICTIONARIST –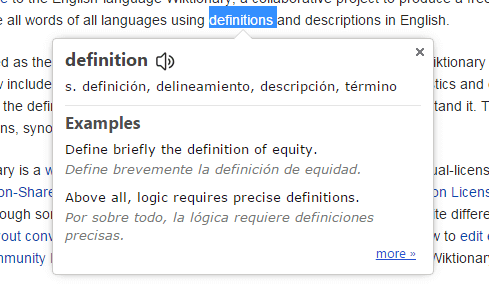 As we read through an article, we often need the help of a dictionary to look up for certain words which we cannot comprehend otherwise.
"Dictionarist" is a chrome extension which eases your work of looking up for meanings of the words you don't know. It does so by giving a pop-up window on double-clicking the word you are seeking to know the meaning of. This extension supports dictionary of over 13 different languages including English, Spanish, German, French, Italian, Turkish, Dutch, Greek, Chinese, Japanese, Korean, Russian and Portuguese.
FLASH TABS –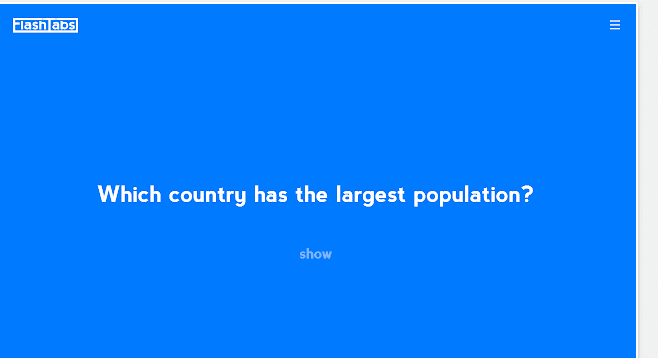 As we prepare for our examinations, there are so many things to remember and many things we often forget.
"Flash tabs" is an innovative extension which works by enabling you to set up a deck of flash cards and will show you a new flash card each time you open a page in chrome. This will help you store the required information into your permanent memory. This is an extension which makes learning fun and easy and also helps you score better.
MOMENTUM –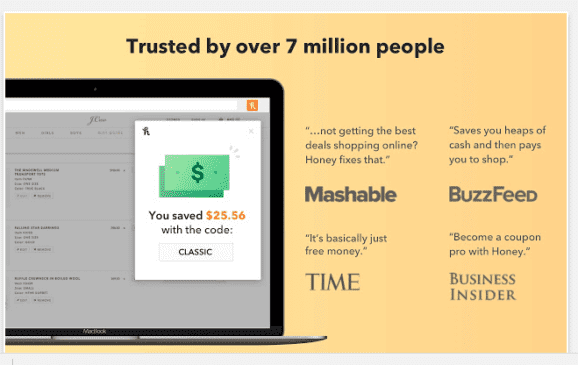 It is a chrome extension which gives you peace of mind and inspires you to be more productive, are you wondering how?
Here is how it does so- It adds a beautiful background photograph and an inspirational quote each new day, it keeps track of your tasks and to-dos. It helps you set your goal or activities and reminds you of it thus, helping you to not lose focus on your day's goal and complete your tasks and not just that you could also see the daily weather and forecast.
You could install these cool chrome extensions from the "CHROME WEB STORE". Try out these useful chrome extensions and let us know which chrome extension helped you the most.