Lord Shiva is regarded as one of the most powerful Hindu Gods. He is known by many other names like Mahadeva, Adiyogi, Natraja, Mahayogi, Bholenath, and Shankar by his devotees. He is also referred to as Tryambaka, Trayambakeshwar, Trinetra or Trilochana for the third eye which placed on the center of his forehead. Shiva's third eye is the eye of wisdom which is free from all illusions. It looks beyond the others can see. The eye has a very clear perception and it is able to show one what is really true.
Lord Shiva is the AadiYogi which means He is meditating from the beginning of time. So, His third eye is activated. His third eye is the store of the immense Yogic energies which only Lord Shiva can possess. The third eye is also called the Ajna Chakra (it is the sixth primary chakra in the body according to Hindu tradition).
Lord Shiva's third eye is also famous for emitting flames that are known to destroy evil. It is believed that Lord Shiva has only opened the third eye in extreme cases when there was no more space left for forgiveness and there was no question of granting another chance. It was his third eye which gave him the name of the destroyer. whenever Lord Shiva opened the third eye, it destroyed the person who happened to see the vision.
Few Instances when Lord Shiva opened his third eye based on Puranas –
1. To destroy Kaama (lust):
As per legend, Lord Shiva opened his third eye for the first time to destroy Kamadeva. The story goes following, Lord Shiva was enraged by the death of his first wife, Sati. He was completely devastated and angry. He abandoned his duties and went into severe meditation.  Even when Sati was reborn as Parvati, he wouldn't come out of meditation, He awakened only when Kamdeva hurled his Kamabana on Shiva. He got very angry with this act of Kamdeva for disturbing him and he opened his third eye to burn Kamadeva to ashes.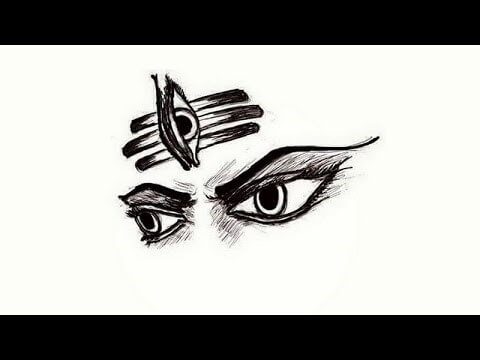 2. To destroy Lord Indra's arrogance:
According to Shiva Purana, when Indra and Brihaspati were going towards Mount Kailash to meet Lord Shiva, their way was blocked by a naked yogi with matted hair and a radiant face. The yogi was Lord Shiva himself, who had taken the form to test the knowledge of Indra and Brihaspati. Indra did not recognize the yogi and was infuriated at the fact that the man was not moving out of their way. Indra asked him to move but the man did not budge. After getting no reply Indra became enraged and threatened him with his thunderbolt. Lord Shiva neutralized the thunderbolt and Indra's arm became paralyzed. Shiva became angry with this action of Indra and his eyes turned red and Indra was frightened. This anger caused Shiva's third eye to open, nearly killing Indra. Brihaspati recognized Shiva and prayed to him, requesting him to pardon Indra. Lord Shiva forgave Indra and in order to save Indra, Shiva sent the fire from his eye towards the ocean and upon meeting with the ocean it assumed the form of a boy which was known as Jalandhara.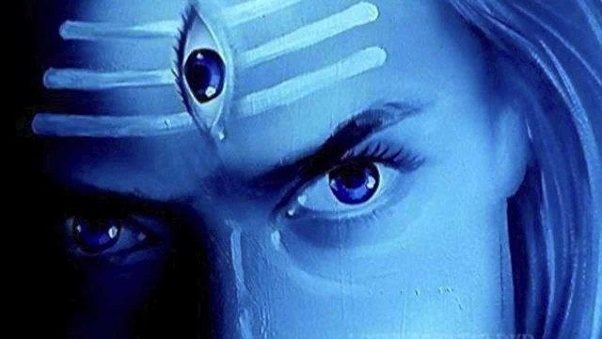 3. A Demon from The Third Eye:
As per another tale Pippalada (son of sage Dadhichi ) wanted to take revenge from the Gods for killing his father and he started praying to Lord Shiva. Shiva granted him the wish that will be complete only  Pippalada would be able to see the third eye of Lord Shiva. Pippalada performed severe penance for years and became successful in seeing the third eye of Shiva. Soon, a demon appeared from Shiva's third eye and attacked Pippalada first. When shocked Pippalada confronted Shiva, he was told that his own body was made up by Gods. Shiva was then able to convince Pippalada to forget about revenge as it would not bring back his father.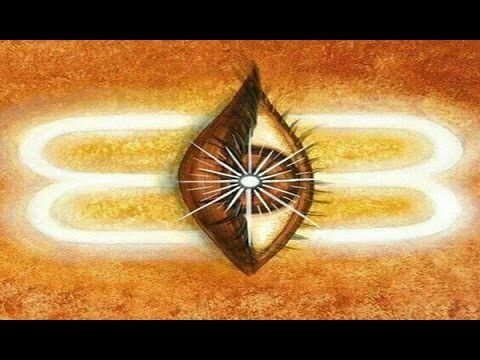 4. Bhairav manifested from Lord Shiva's third eye:
Once, there was a bet placed between Brahma and Vishnu to prove who is greater between them, and who should be worshipped first. Lord Brahma lied and tried to trick Lord Vishnu to win the competition. Lord Shiva got angry after watching this opened his third eye and 'Bhairav' was manifested from it. Lord Shiva asked Bhairav to kill Lord Brahma. Bhairav cut one head of Lord Brahma with his sword. Lord Brahma was scared and he was trembling with fear. Lord Vishnu felt pity for Brahma and requested Lord Shiva to forgive him. Lord Shiva then asked Bhairav to stop. He said to Lord Brahma – "You lied with a desire to win the competition so that you can be worshipped first". Then Lord Shiva cursed Brahma that he will not be worshipped by anybody and he will possess only four heads. Lord Brahma begged for forgiveness. Lord Shiva was feeling pity for Brahma and he blessed him with a boon of being the presiding deity of all the yagya (Yajna). To know more please read here.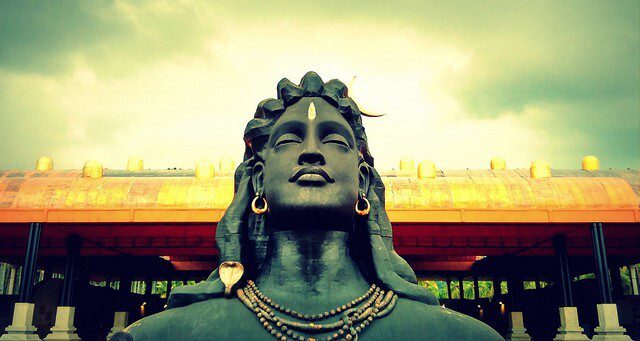 Photo Credit
Do you know any other incident when Lord Shiva opened his third eye, let us know in the comment section.