Mumbai is the City of Dreams, where everybody definitely wants to give a visit to, at least once in their lifetime. The city has always been successful in satisfying the demands that tourists have in the back of their minds and allures them back to it, just like a magnet. A stay for even 10 days in such a big city might not be enough to explore the entire place. Hence, here is the list of the top five things to do in Mumbai, which you should never miss.
1.Get into party mode at Essel world:
Essel World is not just the largest amongst all the water parks in Mumbai, but in India. A world of fun and frolic, this water park has all the thrilling games, rides, water activities that you would expect in any international amusement park. Do you wish to get an adrenaline rush? Huge varieties of rides for adults, kids, family, etc. will set you in a partying mode and unleash the kid in you. And if you are in a mood to just chill, sit back and watch your loved ones have fun, the swimming pools, wavy pool, lazy river and the lush green gardens are all available. You will never wish to come back once you step into this paradise of fun.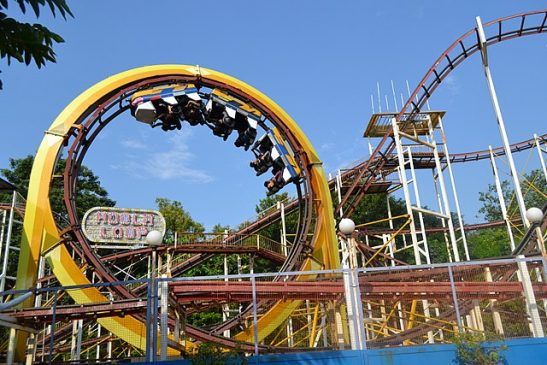 2. Breathtaking view at The Gateway of India:
This magnificent arch building was built to commemorate the landing of King George V and Queen Mary at Bombay (Mumbai). The entire structure has been built with basalt in Indo-Saracenic architectural style. This 85 feet tall monument was later believed to serve as a symbol of welcome for the higher officials of East India Company. The site of the vast Arabian Sea through this marvel is a breathtaking view. In addition to this, the location of the world famous Taj Palace just in front of this edifice makes the building a prime location to visit.
3. A ferry ride to the Elephanta Caves:
A ferry from the Gateway of India will take you to yet another beautiful place which is UNESCO recognized, the Elephanta Caves. The caves are carved entirely out of a single mountain and have stunning rock-cut engraves showcasing Hindu deities and Buddhist icons. The fine and intricate carvings, the interior design of the entire compound is timeless. The pillars, statues, monolithic figurines, tanks, meditative halls and small cave rooms everything is so unique that you will never find a resemblance of such an art anywhere else in the world.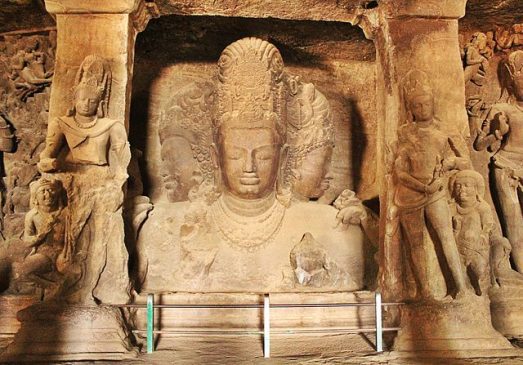 4. Shop and drop at Crawford Market:
You can't wait to unroll your shopping list, because street shopping in Mumbai is a hub for shoppers from all over the country. Out of all the flea markets in the city, Crawford market is the most famous. The entire market is full of wholesale shops and there is nothing on Earth that you will not find in here. Starting from a needle, bangles, clothes, and accessories to electronic goods, fruits and many more, there is a vivid variety of things to be found in this particular market and for very affordable prices. Drop into this place whilst in Mumbai.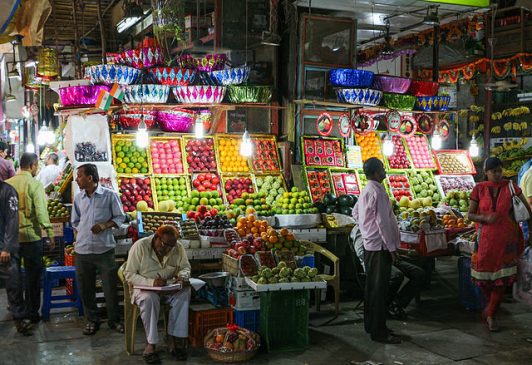 5. Yummy Pav Bhaji at Juhu Beach:
Juhu Beach is the most popular places to sit and relax in Mumbai, especially in the evenings to watch the sunset while you enjoy Bhej Puri or Pav Bhaji. The beach sprawls along the coastline of Arabian Sea and has a serene beauty of its own. The Juhu Choupati is a famous centre where the lip-smacking street food authentic to Mumbai can be tasted. The best thing what people find about this place is the mansions of the celebrities are just nearby. You might hit your luck to cross paths with Amitabh Bachchan or Shahrukh Khan while on the beach!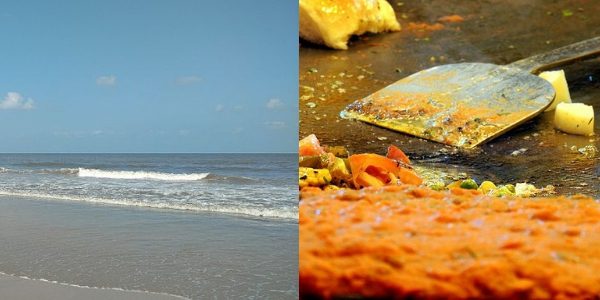 Mumbai has a never-ending life and the city never sleeps. A visit to the city is worth remembering. For more details, you may check Nerd's Travel.