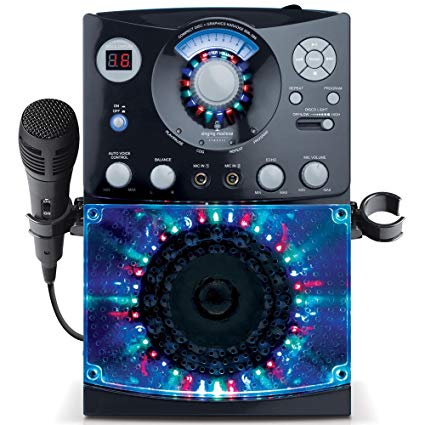 Whether you are a professional karaoke DJ or one who wishes to have a good karaoke system to have great fun with karaoke, the new karaoke systems will fulfill all your wishes with their new features and advance technology. We will check all those factors that will help you select the best professional karaoke machine in the market. 
The term "karaoke" is derived from two Japanese words: Kara that means "empty" and okesutora that refers to "orchestra ". In brief, it is a form of entertainment that involves a recorded edition of a pop song from which the lead vocals are removed and live vocals that amateur singers sing are mixed. All this is displayed on a graphic display with the lyrics and many other elements.
The best karaoke systems include various other features that not only improve the quality but also make one able to handle thousands of songs and easily locate songs from them in seconds. The best quality karaoke system delivers you supreme sound quality which is unmatched with other systems.
Best Karaoke Machine Features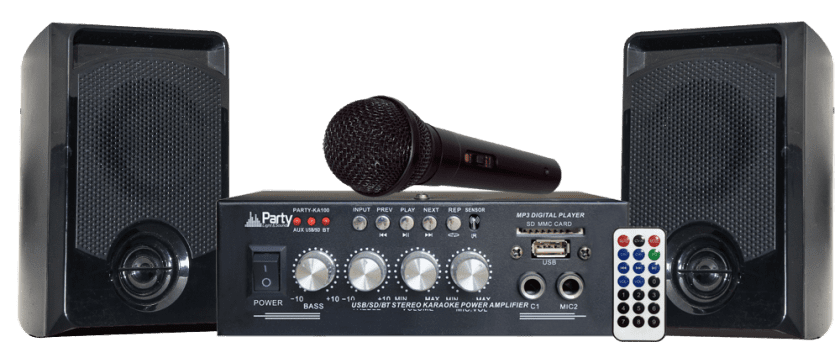 Before you buy the top karaoke system from the market, check out that it must possess these features and fulfill all your requirements and delivers your best quality.
Connectivity: – These days karaoke machines come with a lot of features, forget old days with a lot of issues. Speaking about digital connectivity, different karaoke machines offer different types of connectivity. As the professional karaoke machines come with huge in-built databases already there is no such special need, so they offer the option of expansion slots mostly. While some of them will provide you the ability to dock your iPod, using flash drives and more and for output, you get HDMI, Stereo, RCA and many more options.
Quality Of Sound
With the new karaoke machine, you will get high-quality sound always, so don't worry about quality when you buying a professional one. Sound Quality mostly depends on microphones used so be choosy in that.
Power output: – Power output is one of the issues that must be kept in mind; wherever you wish to play with your karaoke machine make sure that it must be compatible with other devices that you are going to use it with. Make it sure that you have the right kind of speakers, LCD screens and amplifiers, etc for great experience.
Voice Modulation and Control: – Another factor that must be considered is voice modulation and must have proper pitch control. Must be equipped with built-in controls like echo and equalizers to modulate and fine-tune the voice.
Conclusion
So, in short, karaoke machine with a screen will not only fill the demands at commercial places like a restaurant or a karaoke bar but it can also be used at homes and will make you a rock star of your place as karaoke machines give you supreme sound quality and output, making the overall experience wonderful. And especially, if you have budding singers at home, they can use this to practice their vocal chops and will raise their confidence for big events.