Bluetooth speakers are the heart house parties or on the go to vacations and adventures. They are much flexible and travel-friendly compared to the traditional booming boxes. The Bluetooth speaker brands are giving tough competition to each other by bringing new innovations in their product as the demand has increased tremendously. As a buyer you would surely want to get the best one at your affordable price.
So, here are the top 10 best Bluetooth Speakers of 2020 available in India that you must consider before buying.
Image
Product Name
Details
Price on Amazon
JBL Flip 4
Color: Red
Note: Modular Shape, easy to carry.
Check Price
Ultimate Ears Boom 3
Color: Black
Note: 360 degree sound, wireless charging, waterproof and light weight compared to size .
Check Price
Sony SRS-XB41
Color: White
Note: IP67 rated, water and dustproof, also can connect up to 100 wireless speakers.
Check Price
Bose SoundLink

Color: Black
Note: Small in size but big in splendor. Waterproof, lightweight and portable along with wireless bluetooth pairing.
Check Price
boAt Stone 1400
Color: Black
Note: Good battery capacity, stereo output, AUX & USB input.
Check Price
Sony SRS-XB23
Color: Black
Note: 12 hours of battery life, waterproof. dust proof and has IP67 rating.
Check Price
Portronics SoundDrum POR-871

Color: Black
Note: 7 hours of battery life with inbuilt stereo speaker, can be charged just only in 2 hours.
Check Price
JBL Go 2
Color: Deep Sea Blue
Note: 5 hours of battery life, IPX7 waterproof rating, wireless bluetooth.
Check Price
Ultimate Ears Wonderboom
Color: Sub Zero Blue
Note: Packs a big sound compared to other bluetooth speakers. 10 hours of battery life, waterproof, can either be used outdoor or indoor without any issues.
Check Price
Bose SoundLink Mini Bluetooth Speaker II
Color: Black
Note: 10 hours of battery life, deep bass, effective sound system.
Check Price
1. JBL Flip 4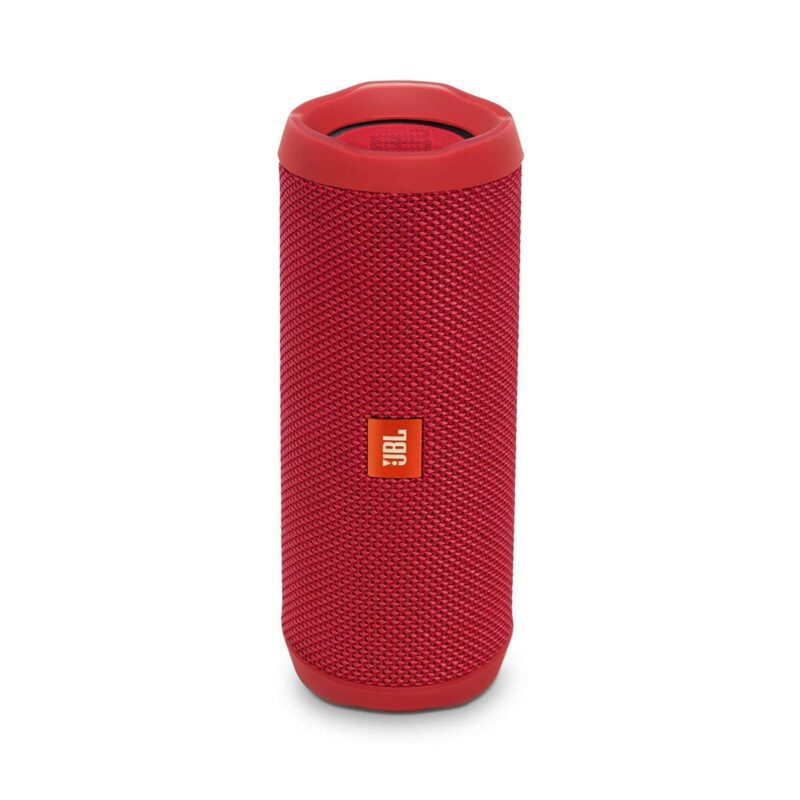 The JBL Flip 4 comes with full water proofing with IPX7 certification. It is splash and spill resistant. You can carry it to pool party's and beaches without being stressed and enjoy to the fullest.
It gives a playtime of more than 12 hours under optimal audio settings. It is powered by a 3000mAh rechargeable Li-ion battery. It has microfiber covering. The build quality is commendable with a highly active and youthful design.
This can be the beast in your party as it delivers extremely powerful stereo sound. The bass is highly punchy, and the sound is even better. You can access Siri or Google now with a simple button press. Also, it comes with 4 buttons alongside a dedicated button for JBL Connect + for quicker connectivity. This can surely be one of the finest picks in the category.
Pros
Built-in Noise and Echo Cancellation
IPX7 Waterproofing
JBL Connect+ Technology that enables pairing of up to 100 JBL Speakers
Outstanding Bass
Cons
2. Ultimate Ears Boom 3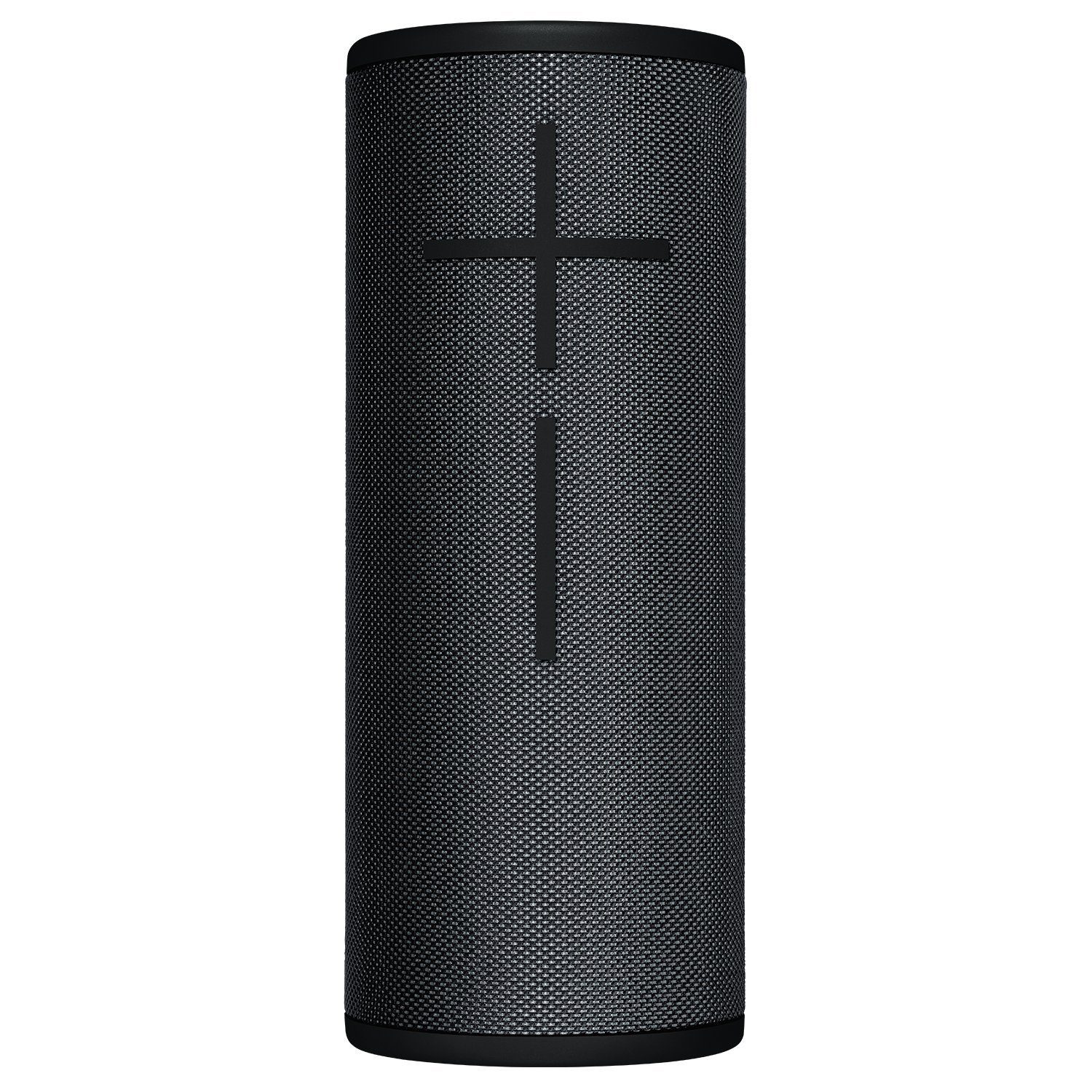 This Ultimate Ears Boom 3 comes with thrilling 360 degrees sound with deep and balanced bass. It comes with IP67 water and dust proofing and can stay for up to 30 minutes in under water completely submerged pumping out loud music. The best part is it floats in water.
The speaker is covered in a two-tone fabric and is highly sturdy. The speaker has literally passed more than 25 tests such as tough durability tests, multiple drop tests, etc. There's a magic button that allows you to play, pause and skip tracks directly on the speaker.
It comes with a battery life of 15 hours on a single charge. You can even pair up to 150 speakers using the Ultimate Ears App. The tough and solid performance of the speaker makes it the perfect fit for any kind of adventure.
Pros
Immersive 360 degrees sound
15 hours battery life
IP67 water and dust proof
Deep Bass
Cons
No aptX support
No microphone or aux connectivity
3. Sony SRS-XB41

The Sony SRS-XB41 is designed in a way that gives you live music experience. It comes with extra bass to enhance your party experience. The speakers are designed in a way to give you a real three-dimensional experience.
The outer designing of the speaker comes with a strap of party lights and a flashing strobe that gives you the complete feel of partying. The multi-coloured lights sync to the beat of the music. This speaker is best for and made for EDM music.
It features a built-in grip that makes it easier to hold. You can even tap your speaker in different places to make different sounds like a scratch, snare, kick drum and cowbell. Also, you can control the volume with force, for a soft sound you need to tap gently and for a loud output you can give it a good hit.
The speaker is highly water, dust and rustproof. The speaker has a battery life more than you can party i.e. 24 hours. You can connect up to 100 wireless speakers with Bluetooth technology and the music and lights sync-up.
Pros
24 hours Battery Life
Excellent Bass
IP67 water proofing
Connect up to 100 wireless speakers
Cons
The design makes it hard to carry
4. Bose SoundLink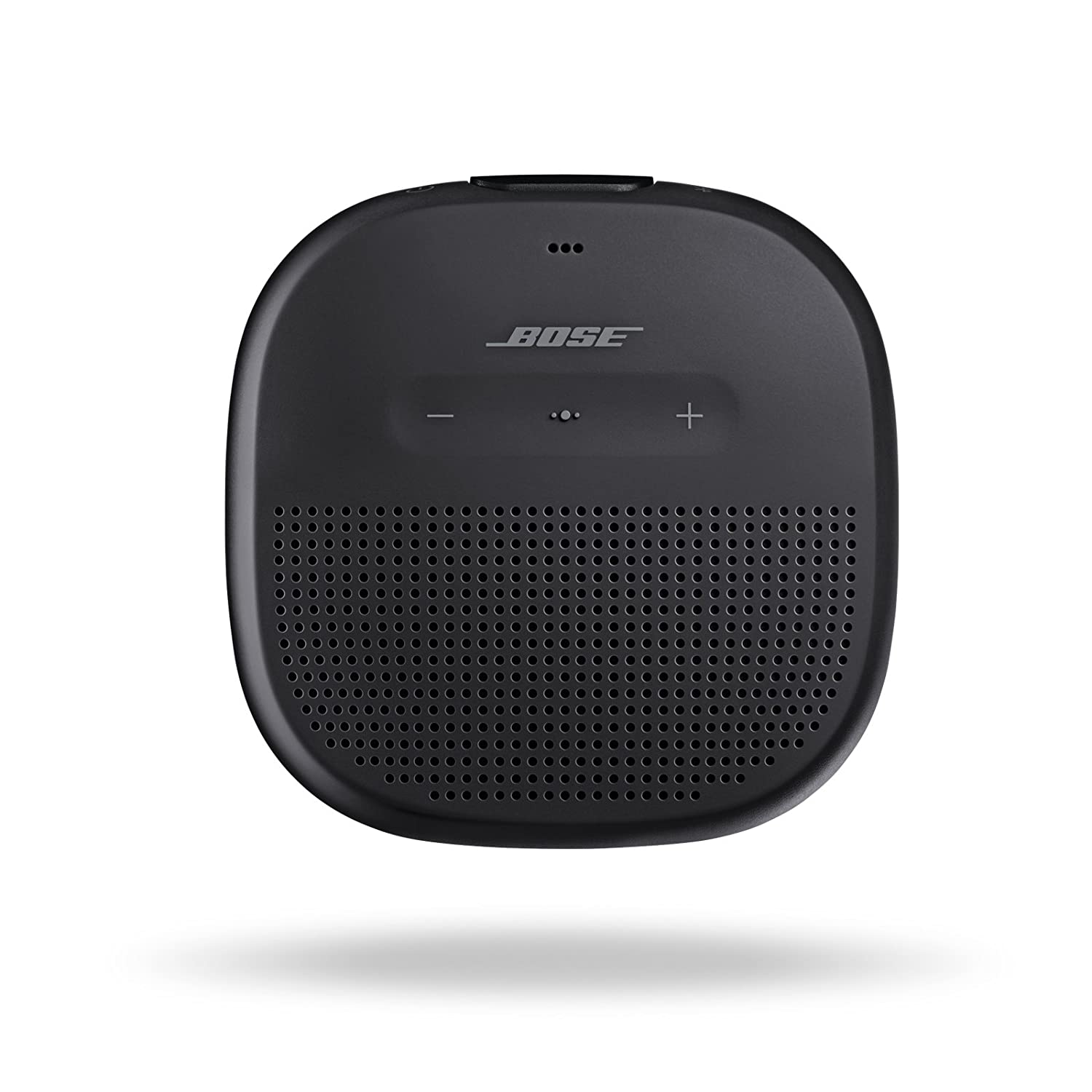 Want a compact speaker with booming sound? Then the Bose SoundLink is the perfect choice for you. It looks small in size but pumps high. It produces crisp and clear sound with an unmatched bass for its size. It comes with soft, rugged silicone exterior protects it against falls in hard surfaces.
It has a Micro's built-in microphone that gives you access to your phone's Siri or Google Assistant or Amazon Echo directly through the speaker. It gives a battery life of up to 6 hours. It is completely waterproof with IPX7 rating.
You can even attach the speaker to your backpack to get a cool look and don't worry about its fall as it has a tear-resistant strap made with co-moulded plastic with silicone that holds tight every time.
Pros
IPX7 Waterproofing
Booming Sound
Highly Agile
Cons
No Aux input
Average Battery Life
5. boAt Stone 1400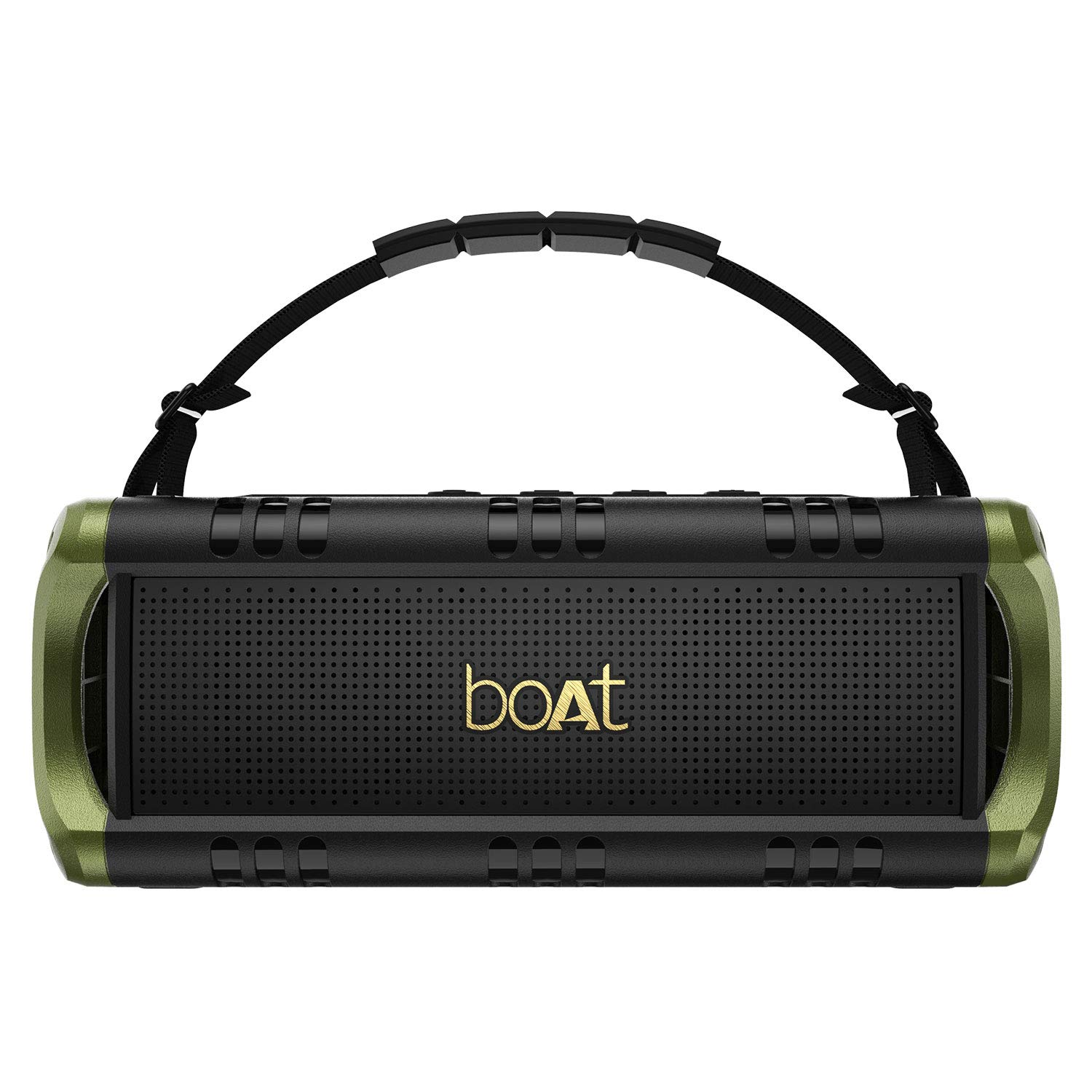 The boAt Stone 1400 is a speaker that will definitely add power to your party. It has indoor and outdoor mode with the equalizer settings so you can set the mood and mode to get the ideal vibe. It comes with a carry strap and rugged design with an embedded metallic grill on the front.
The Bluetooth Speaker has an inbuilt mic located at side of LED battery indicator. At the backside of speaker, the connecting port viz Auxiliary and USB are located along with a C-Type charging port.
It has a Battery Capacity of 2500mAh with 7 hours playtime. It is IPX5 certified and comes with a robust design. It is Built with integrated controls that provides an easy user experience and hands-free communication through an inbuilt mic.
Pros
Rugged Design with Carry Strap
2 Equalizer modes
IPX5 certified
Dynamic Sound
Cons
Lacks Synchronisation at times
Less Portable
6. Sony SRS-XB23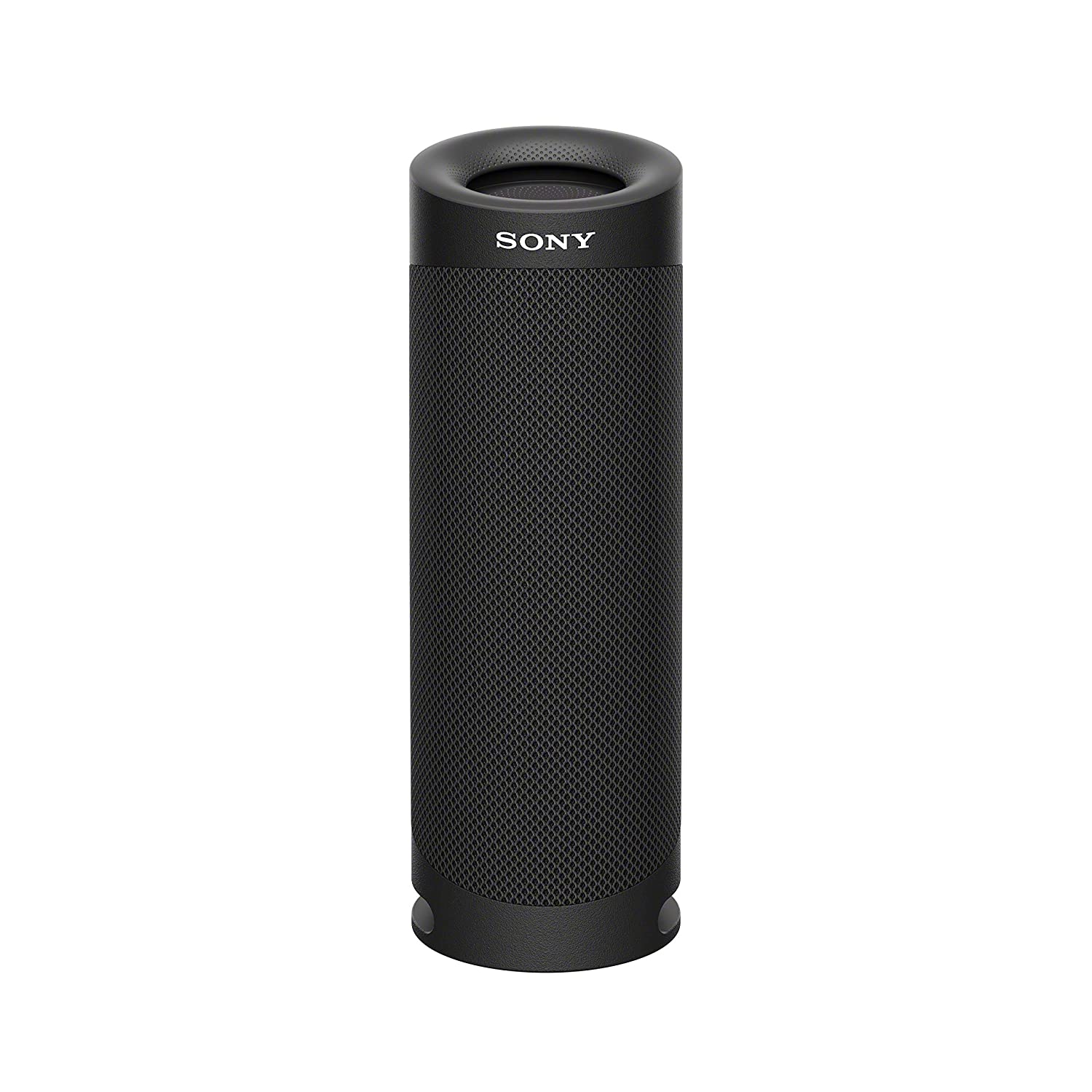 The Sony SRS-XB23 gives deep and dynamic sound with extra bass. With 12 hours of performance life, this speaker can a great one to rock with you at any sporting activity or party. Even in the EXTRA BASS mode, you can party for up to 10 hours. It can even withstand the knocks, bumps and scrapes that come into your daily paths.
The speaker comes with shockproof durable design which has gone through numerous levels of extensive shock testing. It features a multi-function button that helps to switch between calls and songs easily. The device supports Bluetooth 5.0 and provides easy connectivity.
It has Dual passive radiators that work together with full-range speakers enhancing the low-end tones, giving bass a boost. With the Music Center app you can select your favorite playlists, cue the next song and sound mode. The Party Connect feature allows you to connect up to 100 compatible wireless speakers and experience a clubbing atmosphere at your own home.
Pros
Stereo pairing and Party Mod
IP67 rating waterproof, dustproof and soundproof
12 hours battery life
Robust Design
Dual Passive Radiators
Cons
Lower peak volume
Sounds Weaker without Extra Bass Mode
7. Portronics SoundDrum POR-871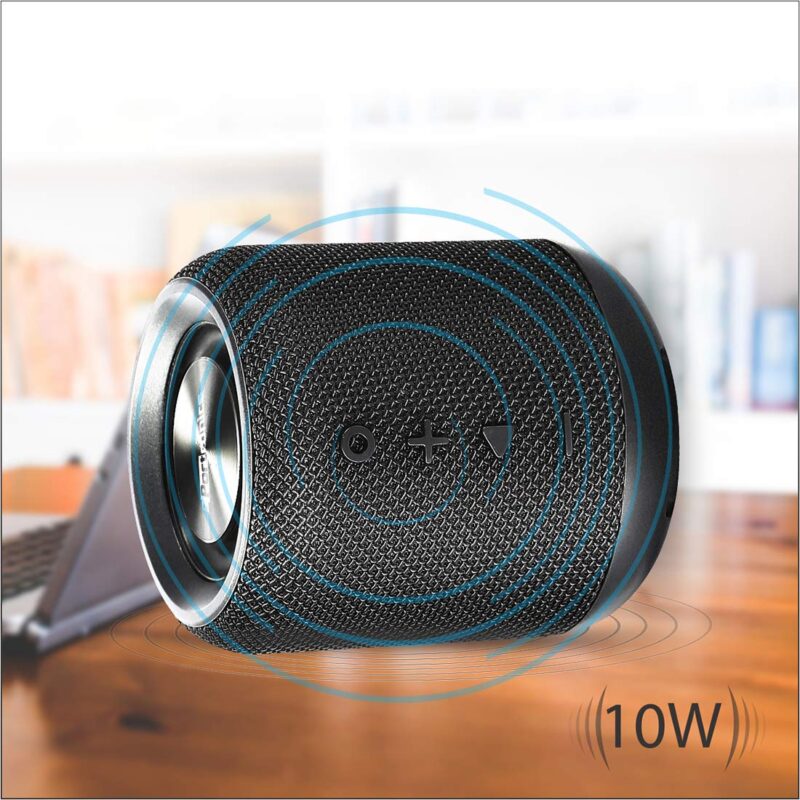 The Portronics SoundDrum POR-871 features immersive sound and built-in stereo speaker with powerful amplifier. It is compatible with both Android and iOS. It comes with USB, Bluetooth 4.2 and Aux-in connectivity.
It even features a port for connecting your pen drive and micro-SD card to enhance your music experience. It has control button on the side of the speaker to play and pause the music along with the power button.
You can even listen to your favourite FM channels as it comes with an in-built FM tuner. It has 7 hours of playtime and IPX6 rating. It even stays protected against splashing and light rain. The compact size makes it travel-friendly.
Pros
Rugged Design
Travel-Friendly
FM tuner
7 hours battery life
Cons
USB Port is very Tough
Average performance after few months
8. JBL Go 2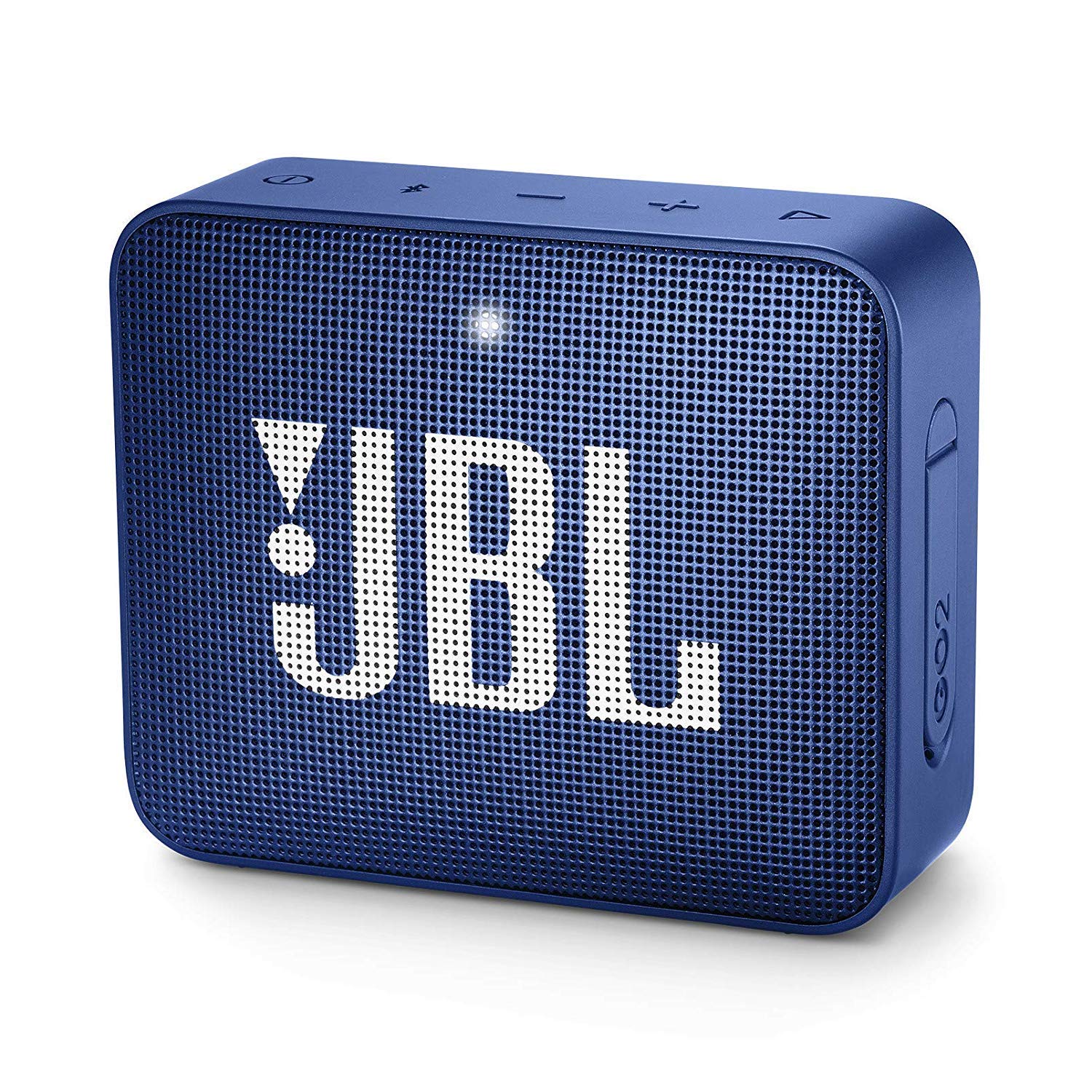 The JBL Go 2 comes with a youthful and ultra-compact design that booms JBL signature quality sound. It has 5 hours of playtime and IPX7 waterproof design. It can handle being submerged into 1m of water for up to 30 minutes.
All the control buttons are located at the top of the speaker that makes it easy to use and handle. The speaker features a rubber door on the right side that protects the micro USB charging port and Aux-in ports from water spills.
It also has an audio cable input wherein you can plug the audio cable into the speaker and enjoy your music. The speaker gives crystal clear phone call experience with its built-in noise-cancelling speakerphone. It is available in 12 eye-catching colors so you definitely have a wide option to choose from.
Pros
Ultra-compact design
IPX7 Rating
Audio cable input
Affordable price
Cons
Harsh Mic
Struggles under high bass modules
9. Ultimate Ears Wonderboom Portable Wireless Bluetooth Speaker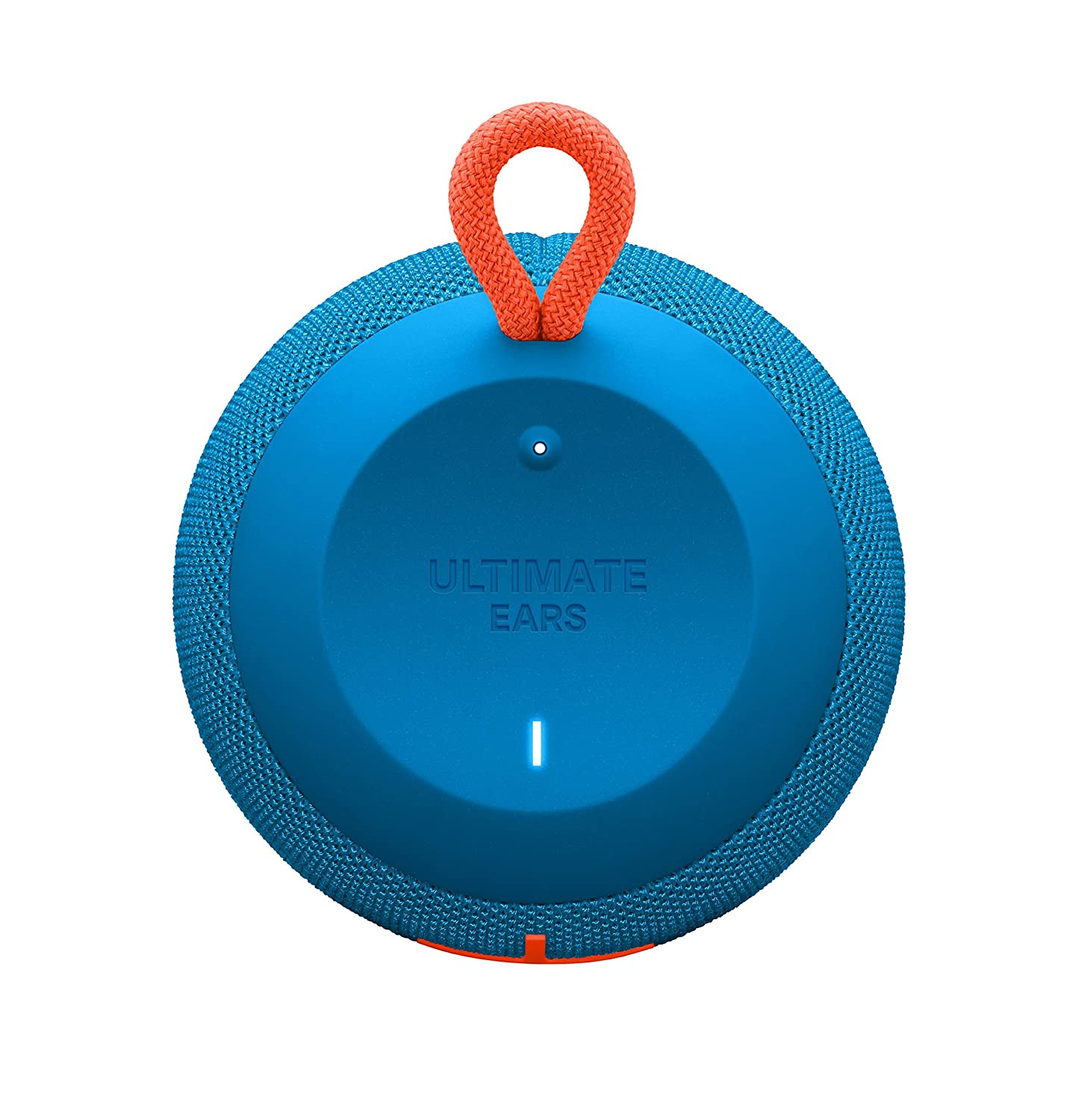 The Ultimate Ears Wonderboom offers a thundering bass with crisp and clear 360 degrees sound. Its battery lasts for up to 10 hours on a single charge. It has a frequency range of 80 Hz to 20 kHz.
The Build quality is highly commendable, with rubber top and bottom panels, and a fabric mesh covering the drivers. The audio performance is excellent and suitable for outdoors and parties. Also, the soundstage is wide with superb details in the mid and high frequencies,
The Bluetooth allows you to connect up to 100ft away without your music dropping out. You can effortlessly control your music from across the room. It is both shockproof and waterproof. It can withstand water depth of 1m for up to 30 minutes.
Pros
10 hours playtime
Shockproof and waterproof
360 degrees sound
Dual Speaker system
Cons
Absence of 3.5mm aux input
No speakerphone
10. Bose SoundLink Mini Bluetooth Speaker II
Equipped with powerful sound technology that delivers high quality audio and a sleek design, the Bose SoundLink Mini II Wireless Bluetooth Speakers are perfect choice for all music lovers. The quality of the bass is quite impressive and also the sound doesn't gets distorted at maximum volume levels. The speaker even produces the same bass impact and depth at low listening volume.
All of the speakers controls including power, volume pairing and multi-function button are placed on the top of the speaker so it becomes easy to handle and use. The multi-function button can be used to change the tracks or for activating voice assistants like Siri. The micro-USB charging port and a 3.5mm headphone jack is on the left side of the speaker.
It has voice prompt feature that makes it comfortable to use. It offers deep bass with powerful audio output and optional soft covers. You can enjoy louder sound beats without any compromise in the sound quality. This battery offers up to 10 hours of playtime.
Pros
10 hours playtime
Deep bass
Voice prompt feature
Soft cover (optional)
Cons
Not water resistant
Average battery life
Conclusion
Now that you have the complete list of best Bluetooth speakers with their pro's and cons you can go ahead choosing the apt ones according to your budget and requirement. If you can't afford to spend more you can surely go for the mini and micro speakers as they are equally trending and both travel and pocket-friendly.