As mobile phones and social media platforms have grown in use, photo editing applications have become more and more common. These applications allow consumers to quickly and simply edit, change, and share their photographs with others. Considering all the options, picking an app might be challenging.
The best 30 photo editing software on our list offers a selection of functions, ranging from straightforward edits to complex filters and effects. Whether you're an experienced photographer or just want to improve your social media skills, there is an application on our table for everyone.
Best Photo Editing Apps 2023 –
1. VSCO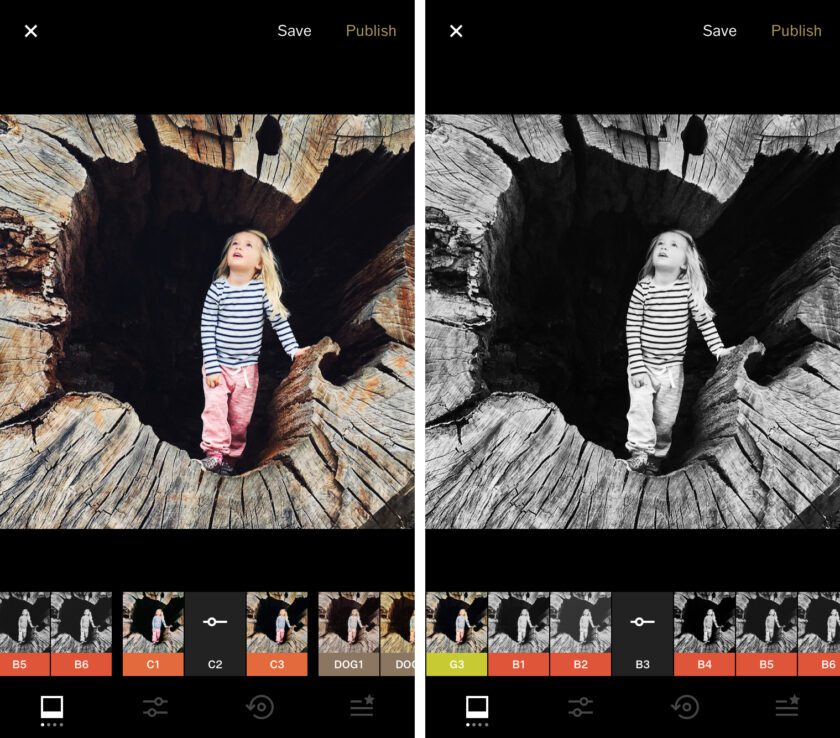 About:
With the help of the photo-editing and sharing software VSCO, consumers can make their photographs look better by adding filters and presets to them. It was produced by Visual Supply Corporation and made available to the general audience in 2011.
Consumers of the app can alter their photos by using a range of presets and editing tools to change the brightness, contrast, saturation, as well as other features of their images. Individuals may share their modified images on VSCO's social media platform with others and find fresh content created by other users.
2. Adobe Lightroom CC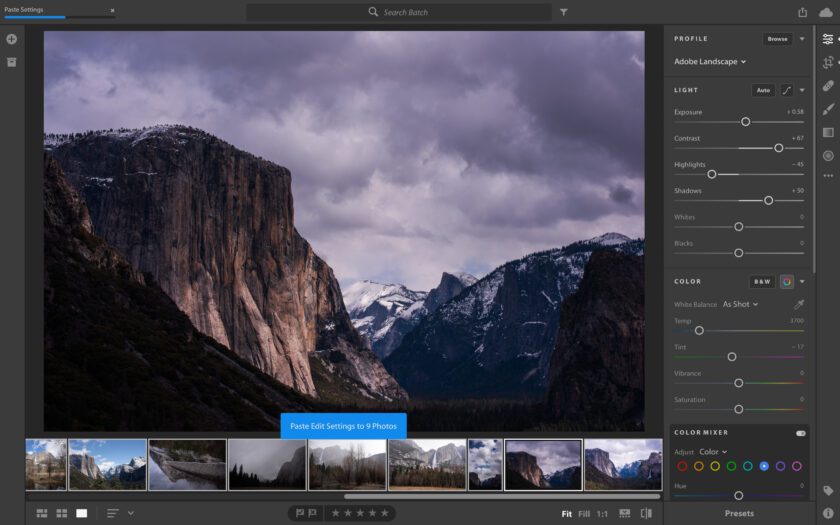 About:
To organize and edit photographs, photographers can use Adobe Lightroom CC, a cloud-based photo editing application. It is a subscription-based service that is a component of the Adobe Creative Cloud software package.
One of Lightroom CC's key advantages is the way it integrates with other Adobe products like Photoshop, enabling users to move fluidly between them to finish their editing process. Users of Lightroom CC can browse and edit their photographs using a mobile app.
3. Afterlight 2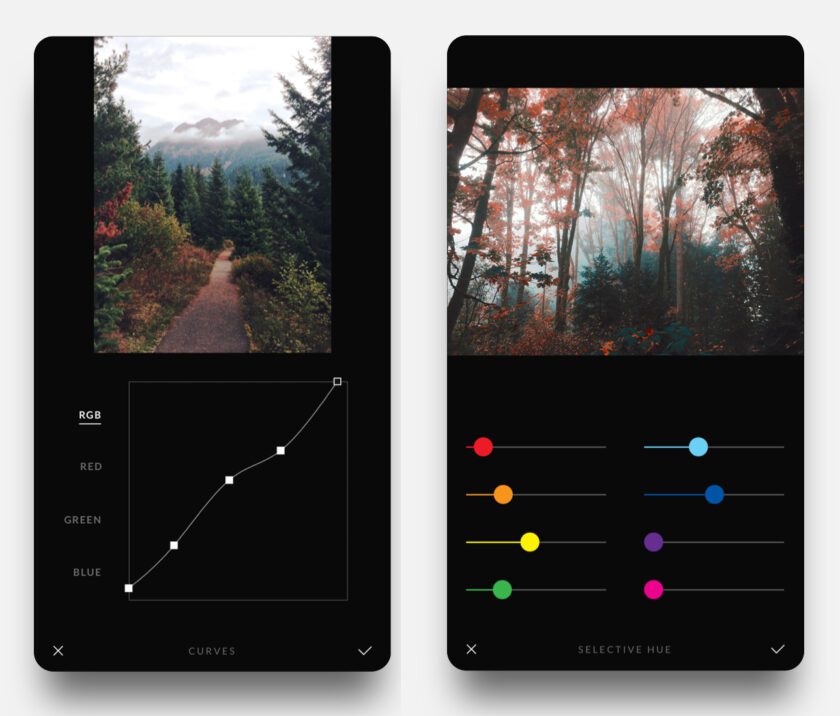 About:
Individuals have access to a number of editing tools and filters with Afterlight 2 in order to enhance their photographs. The photo editing software comes with more than 130 filters in addition to some straightforward editing capabilities like cropping, rotating, and straightening. Furthermore, it has sophisticated editing features such as advanced retouching tools, curves, and selective color alterations.
4. Snapseed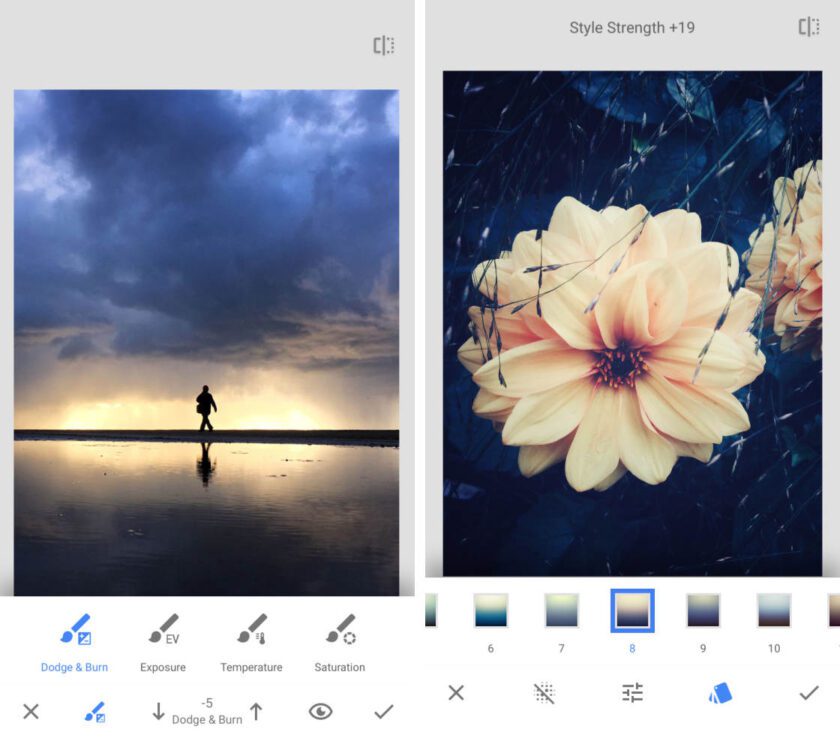 About:
Available on both versions of iOS and Android smartphones, Snapseed is a mobile picture editing tool created by Google. One of Snapseed's unique characteristics is its capacity to apply selective modifications to particular portions of a photograph using the "Selective Adjust" tool. Placing control points on the image as well as dragging to alter will allow users to change the brightness, sharpness, saturation, and more in precise sections of the photograph.
5. Facetune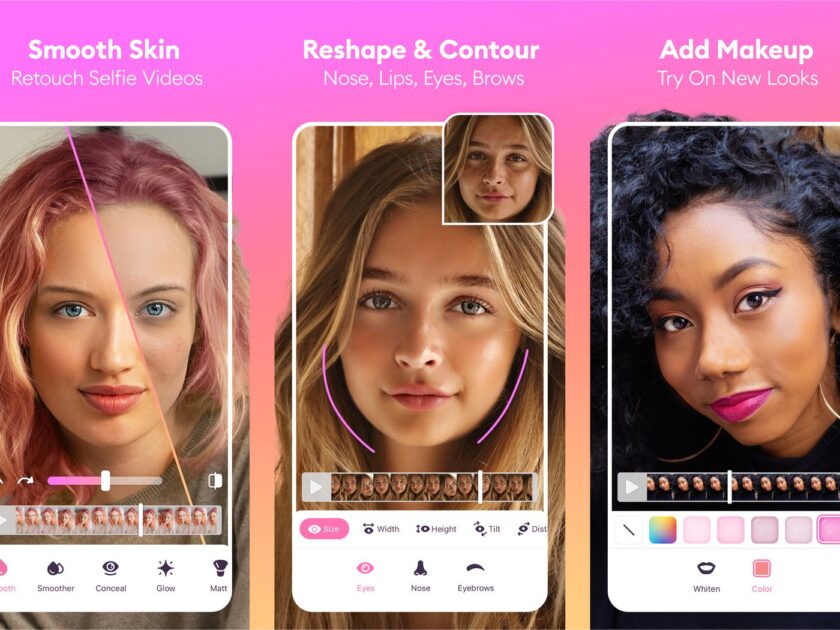 About:
The Facetune app provides more advanced retouching features including smoothing, teeth whitening, and flaw eradication in addition to basic editing tools such cropping & rotating. Facetune is a well-liked software for portrait retouching because of its well-known capacity to shape and alter facial features like the jawline, nose, and eyes.
6. PicsArt Photo Studio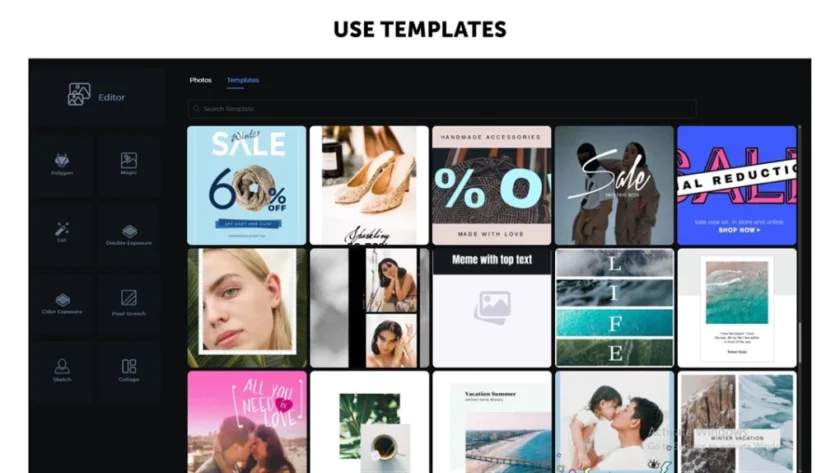 About:
A number of capabilities are available in PicsArt Photo Studio, such as the capability to crop, resize, and change the color and brightness of images. Users can also add a number of artistic filters and additions to their photographs to create stunning and one-of-a-kind views.
PicsArt Photo Studio not only allows users to edit images, but it also features a social network where they can follow other users to view their most recent works, communicate their creations with everyone, and browse and find new photos.
7. Camera+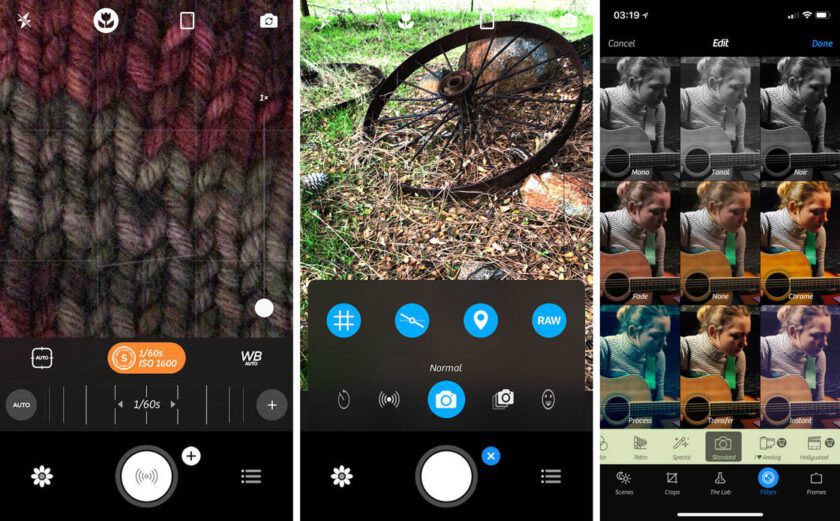 About:
Users of Camera+ may take and edit images with a variety of sophisticated capabilities, including manual focus, exposure control, & image stabilization. For the purpose of enhancing and improving your images, the app also offers a selection of filters and editing tools.
The capacity to capture images in RAW format, which gives post-processing more flexibility, is one of Camera+'s unique features. To assist you in taking the perfect picture, it also contains a stabiliser, burst mode, as well as an integrated timer.
8. Photoshop Express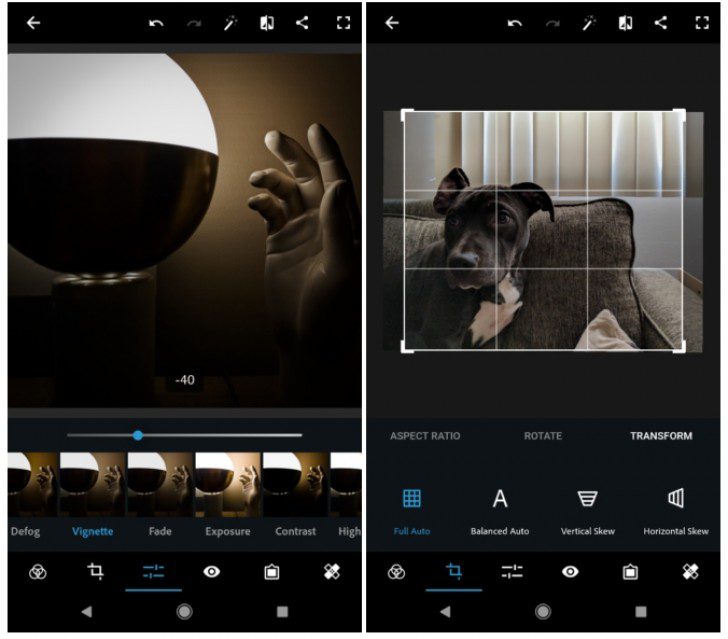 About:
Adobe created Photoshop Express, a photo editing application that enables consumers to modify and improve their photographs. One of Photoshop Express's unique capabilities is its ability to remove blemishes and unwanted objects from images. Users may quickly remove undesired aspects from their images to produce a polished, final image with only a few taps.
9. Prisma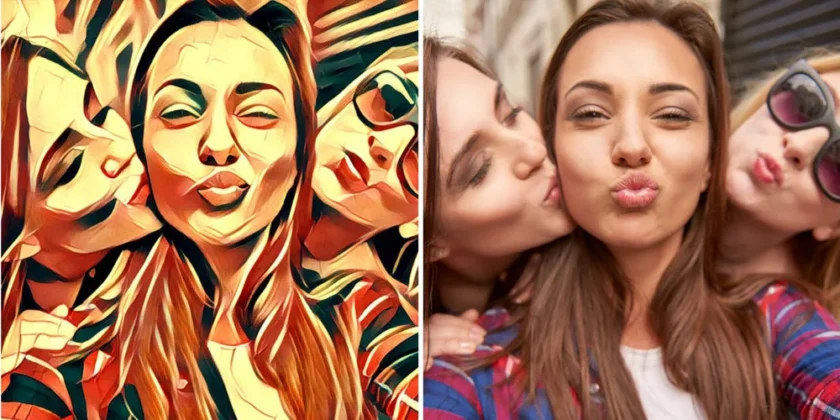 About:
Prisma enables users to employ A.I. and neural networks to turn their images into pieces of art. The photo editing software analyses the content of a photo and applies a variety of aesthetic filters using a mixture of machine learning algorithms & deep neural networks. One of Prisma's unique strengths is its capacity to produce incredibly realistic and intricate changes, with certain filters seeming practically identical to a hand-painted artwork.
10. Fotor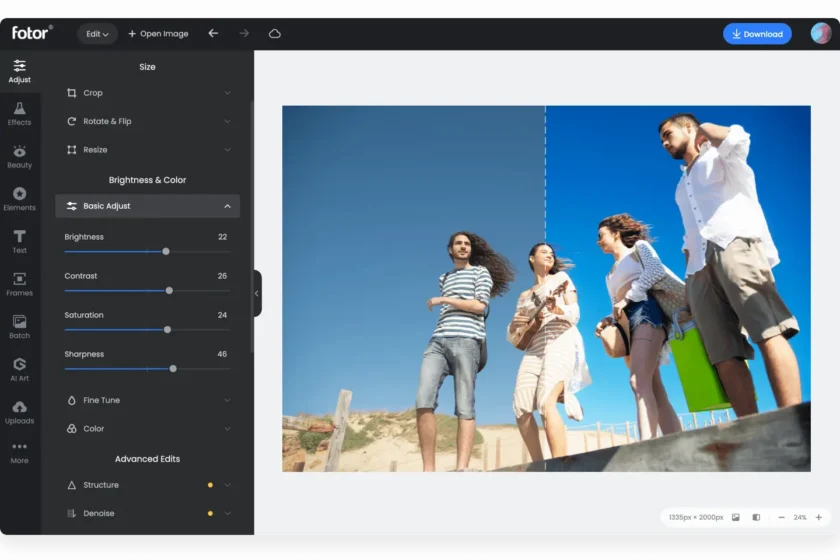 About:
Fotor is a photo editing application that can be used on both desktop PCs and mobile devices. It provides a range of tools & services that enable users to edit their images and create stunning displays. Fotor's batch processing capabilities, which let users apply the same adjustments or effects to several photographs at once, are one of its notable features. You can save a tremendous amount of time while editing numerous photographs.
11. Enlight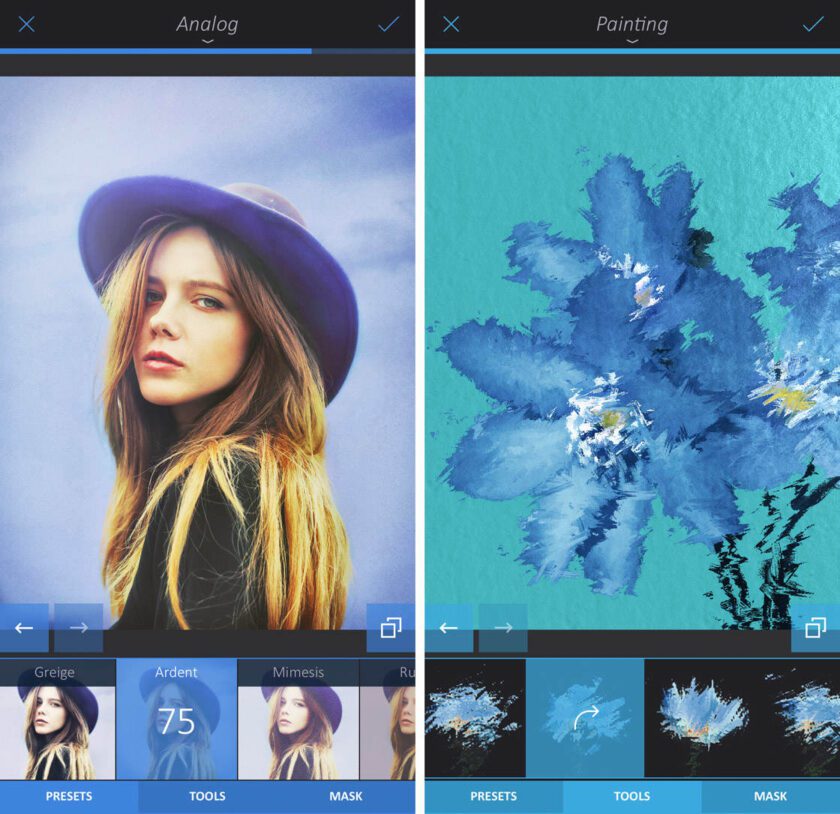 About:
With the help of a variety of tools and capabilities, consumers of the iOS photo editing app Enlight can edit and improve their images. Basic editing functions like cropping, resizing, and rotating are available, as well as more sophisticated ones like color correction, noise reduction, & selective editing.
Filters, textures, & overlays are just a few of the artistic effects that may be added to images with Enlight's assortment of artistic tools. Also, the photo editing application provides a variety of additional effects, including double exposure, tilt-shift, & photo montage, that may be utilized to produce original and gorgeous photographs.
11. Mextures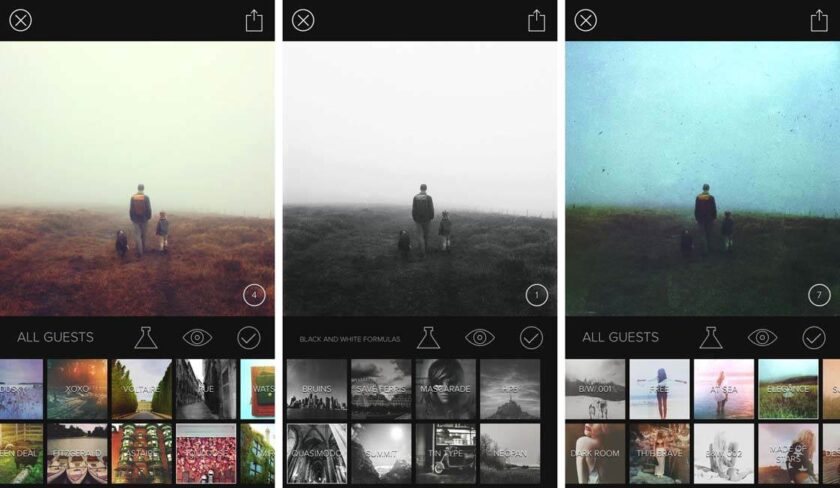 About:
Mextures is a photo editing app that gives mobile photographers cutting-edge editing features and tools. The application enables users to edit their images in an original and creative way by adding textures, gradients, light leaks, as well as other effects.
Mextures has a variety of editing tools as well as a big library of textures & overlays that may be used to give photographs a variety of effects. Users of the software can also design and store their own unique effects, which can then be quickly and easily applied to new photographs.
12. Pixelmator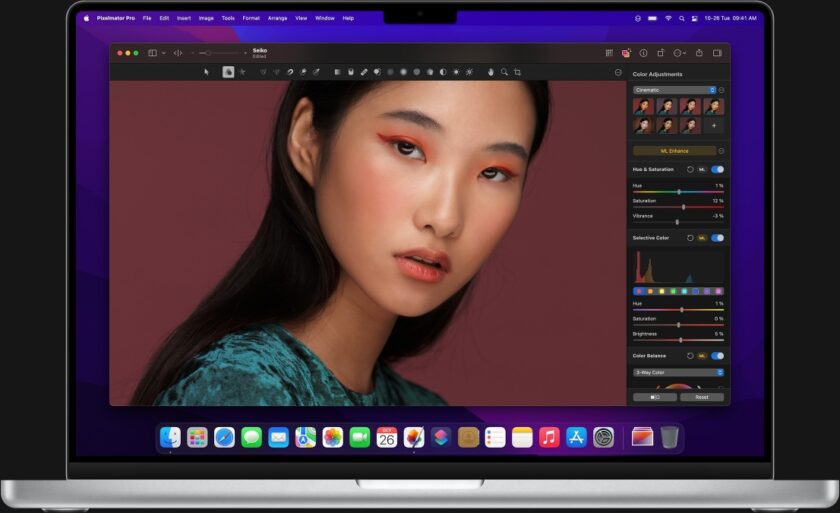 About:
On the macOS and iOS operating systems, Pixelmator is an photo editing application. For customization, retouching, & enhancing photos, it offers a range of tools and functions, including painting and drawing tools, color correction, image resizing, layer-based editing, and much more. With a simple interface and clear controls, Pixelmator is intended to be a potent yet approachable replacement for Adobe Photoshop.
13. AirBrush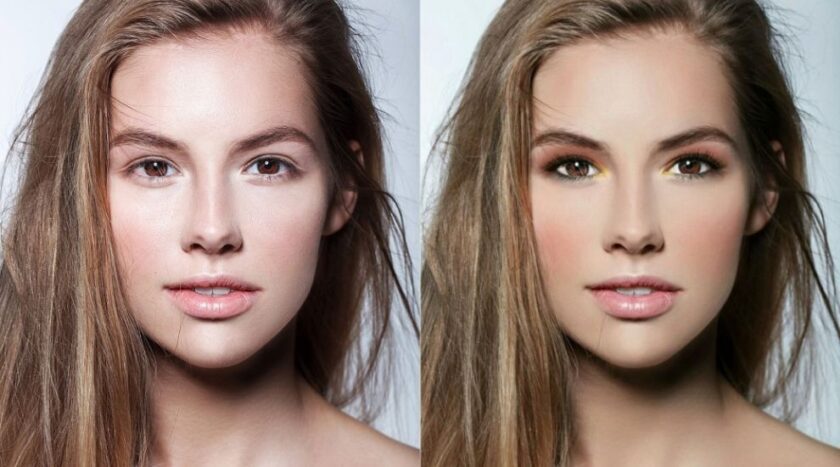 About:
For the iOS and Android operating systems, AirBrush is a photo editing application. It is made to provide consumers with a variety of features and tools to improve their selfie & portrait photographs. The AI-powered editing features of AirBrush, which use algorithms based on machine learning to automatically correct and improve photographs, are one of its standout features. For instance, the software can automatically identify and fix skin flaws, change the lighting and color balance, and more.
14. TouchRetouch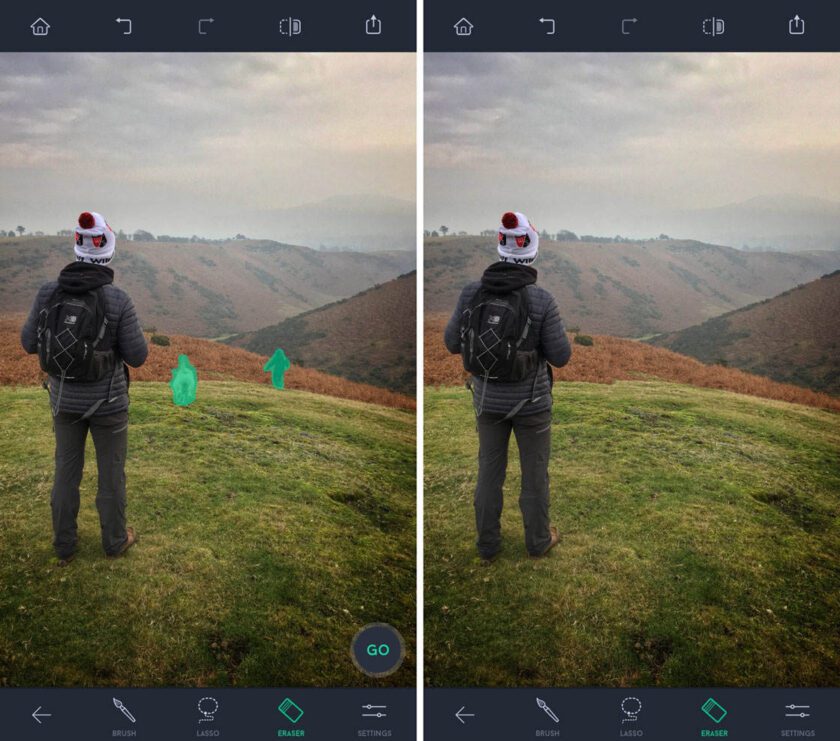 About:
With the help of its sophisticated algorithms, TouchRetouch is renowned for its ability to automatically identify and remove distracting objects from photographs like wires and posts. A variety of effective tools and functions are available in the software, such as a lasso tool, a clone stamp tool, as well as a brush tool, to assist users in removing undesired components from their images.
15. PicCollage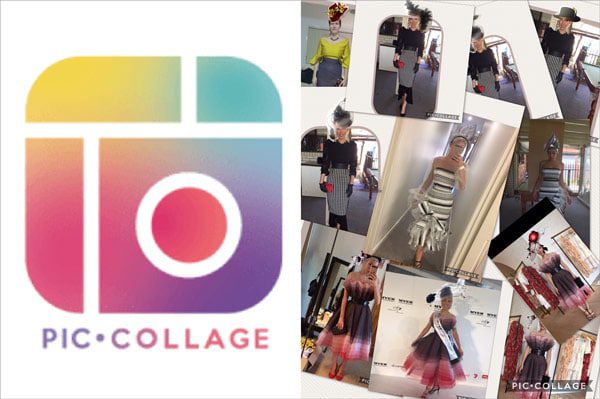 About:
Users can upload photos from their photo library or social media accounts into PicCollage, which offers a variety of tools for editing and enhancing the images, such as cropping, resizing, and color correction. The application also provides a selection of filters and effects to give the collages more visual flair.
By employing the identical drag-and-drop interface and editing features, PicCollage lets users make scrapbooks, posters, as well as other graphic designs in addition to collages. The program offers a selection of templates and layouts, in addition to the option to build unique designs from scratch.
Also Read:
16. Aviary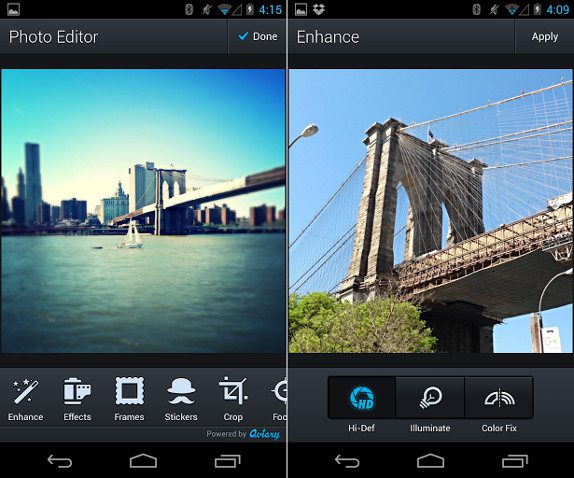 About:
Adobe Systems created the software development kit (SDK) and photo editing application Aviary. It offers a wide range of potent applications and features for editing and upgrading photographs on iOS and Android smartphones.
One of Aviary's standout features is its adaptable SDK, which enables programmers to incorporate the editing tools and functionality of the app into their own applications. Due to this, developers that want to add picture editing features to their own applications without having to create their own editing features from start frequently choose Aviary.
17. Canva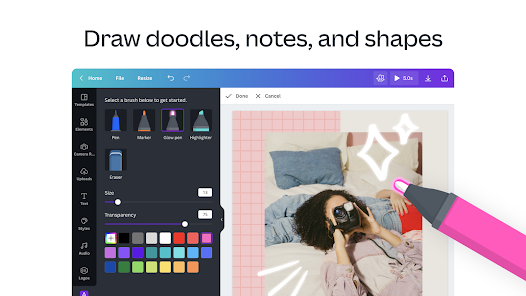 About:
Individuals are able to create a variety of visual content using the graphic design platform Canva, such as social media graphics, slideshows, posters, flyers, invitations, and much more. For making designs, Canva provides a range of features and tools, such as text and typography tools, a collection of over 1 million stock photographs and illustrations, and a selection of design elements like shapes, icons, and pictures.
18. Superimpose X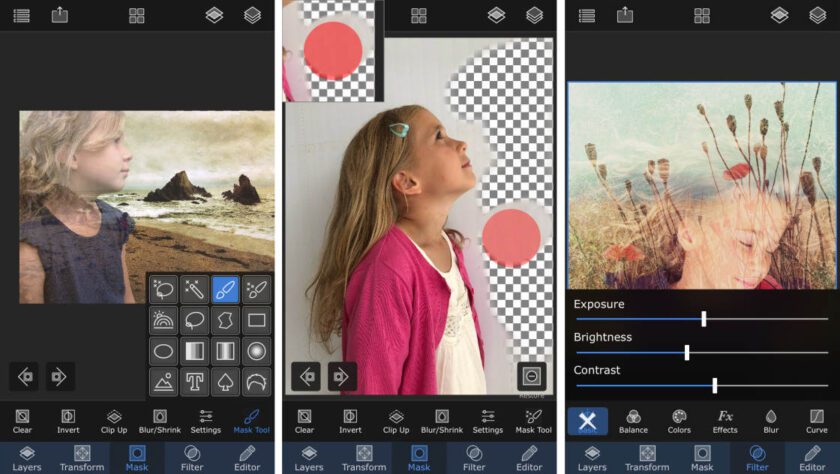 About:
For iOS devices, there is a photo-editing app called Superimpose X. It enables users to copy and paste elements from one picture onto another or a backdrop. Consumers of the application can edit photographs to create spectacular photo collages and distinctive compositions. With the support for many layers and blending modes provided by Superimpose X, users may build intricate compositions and add a variety of effects to their photographs.
19. Halide Camera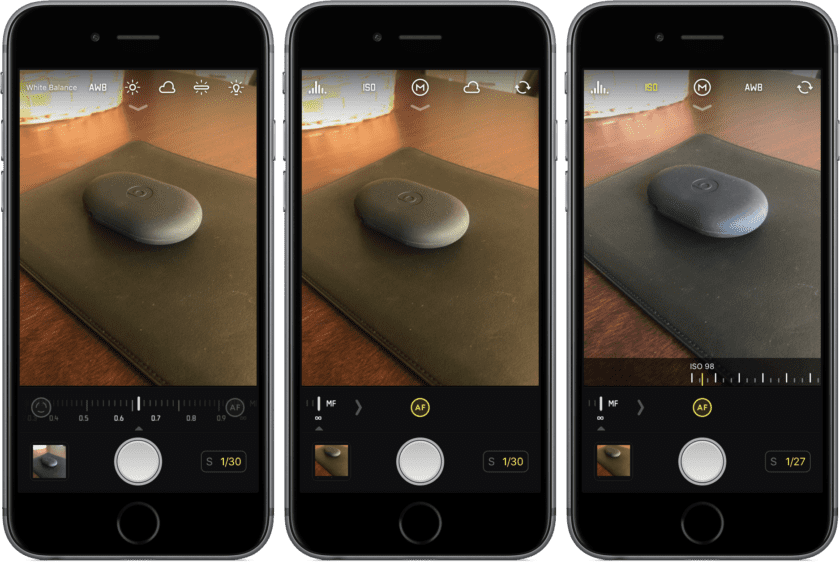 About:
Halide Camera is a photo editing software that gives consumers more control over their pictures by utilizing the Halide programming language. Subscribers of the Halide Camera software may shoot better-looking images with their smartphones by giving them advanced manual controls over parameters like focus, exposure, ISO, and shutter speed. Additionally, the software offers options like manual white balance correction and RAW image capture, which are generally only seen on professional cameras.
20. Lens Distortions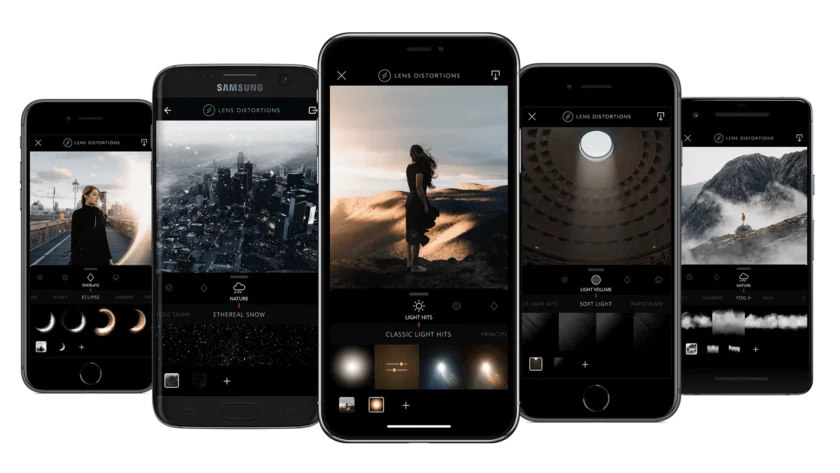 About:
To improve the visual impact of images and movies, Lens Distortions offers a range of high-quality, scalable visual effects. Lens Distortion effects are created to mimic the appearance and feel of genuine optical effects including lens flares, light leaks, & atmospheric textures.
A variety of products are available from Lens Distortions, such as desktop software, mobile applications, and effects packs that can be included in well-known video editing and compositing applications such as Adobe Premiere Pro and After Effects.
21. InstaSize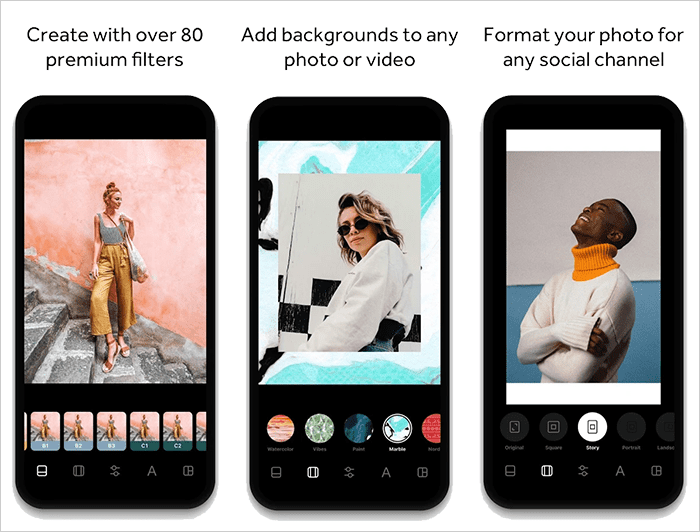 About:
Consumers may scale their images and movies for Instagram as well as various social media platforms with the picture and video editing application InstaSize. The photo editing application provides a number of photo editing features, such as collage options, text overlays, and filter options. Customers can improve the visual appeal of their photographs and videos by adjusting the brightness, sharpness, saturation, and some other elements. Both iOS and Android devices have InstaSize download options.
22. Retouch Me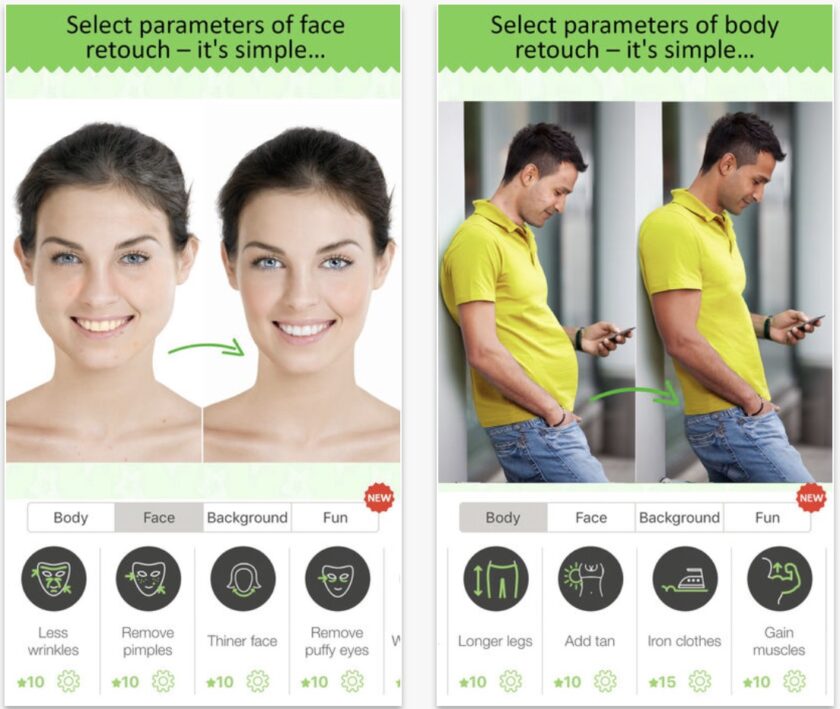 About:
Subscribers of the photo editing app Retouch Me can quickly and effortlessly retouch their images. The software enhances images by erasing imperfections, smoothing skin, and changing lighting and color using cutting-edge algorithms and experienced editors.
Users only need to upload an image to the photo editing application and choose the type of editing they like, such as teeth whitening or wrinkle removal. The expert editor will make the required corrections and deliver the user's edited photo in a matter of minutes after receiving it from the app.
23. Polarr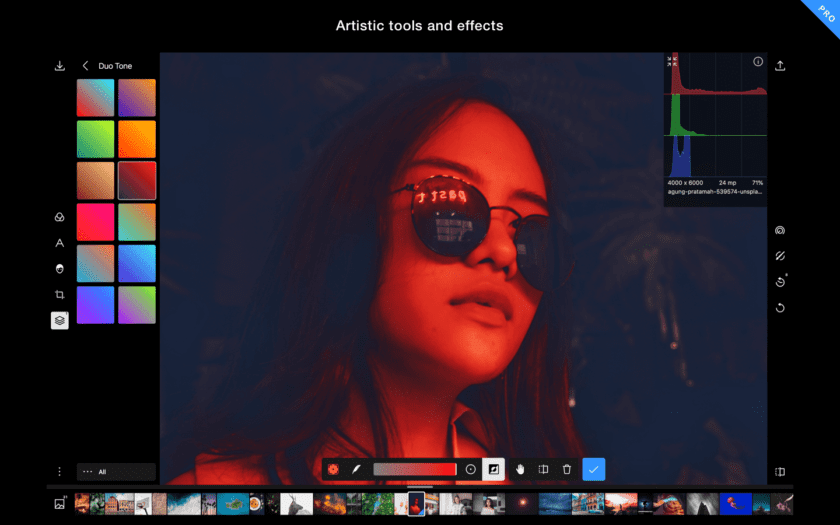 About:
An advanced set of editing capabilities are available for both beginner and professional photographers with the Polarr photo-processing application. Customers of the photo editing application can change exposure, contrast, saturation, color temperature, and other characteristics of their images.
Together with several textures, overlays, and filters, Polarr also offers tools for skin retouching and blemish removal. With simple-to-use sliders and a selection of presets, the app's UI is made to be simple & user-friendly, making editing photographs quick and simple.
24. Pixlr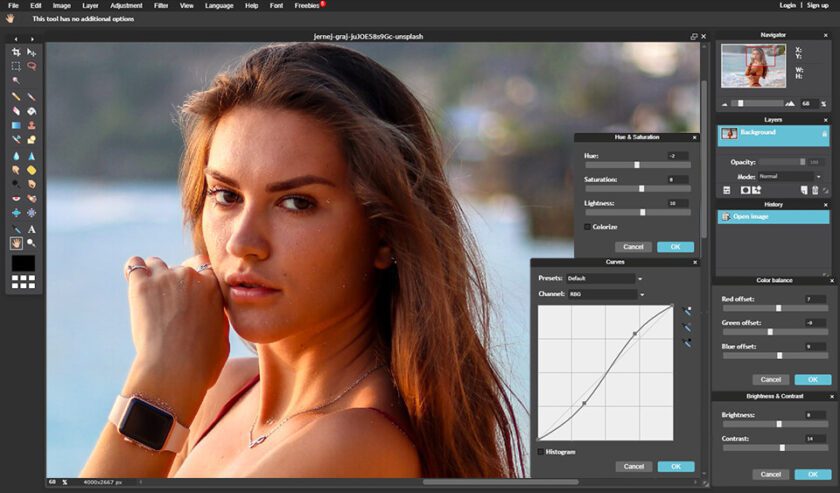 About:
Pixlr is a smartphone app and web-based photo editing application created by Autodesk Inc. Consumers get access to a variety of image editing features, including the ability to crop and resize images as well as apply effects and filters. Both a free and premium version of Pixlr is available, with the paid version offering more features such as sophisticated filters and tools, higher resolution output, as well as ad elimination.
25. RAW Power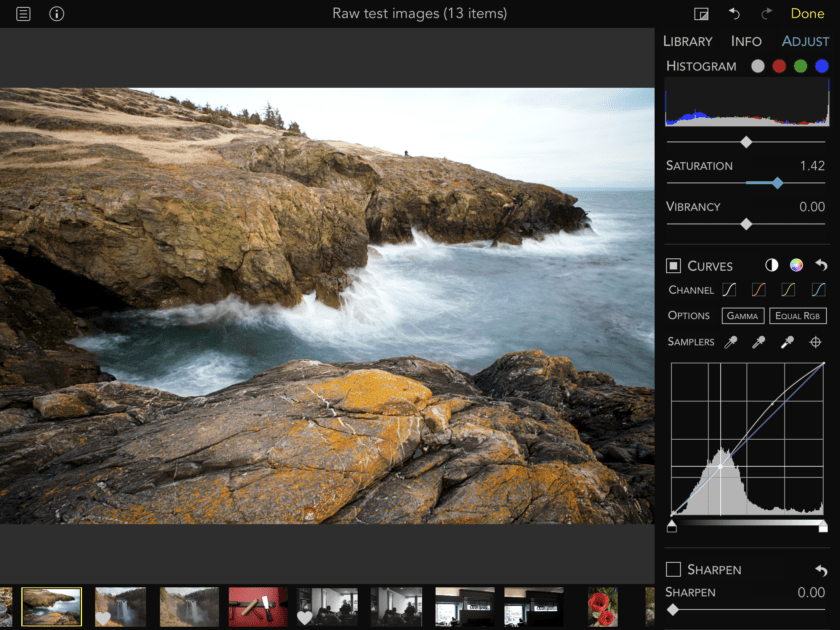 About:
Using their Mac or iOS device, users can edit and organize RAW photos using the photo editing application RAW Power. RAW files, which are uncompressed photos that include all of the data recorded by a camera's sensor, give photographers more freedom when it comes to editing & post-processing.
Gentleman Coders LLC created RAW Power, which provides a number of features and tools to aid photographers in getting the most out of their RAW pictures. The ability to modify exposure, contrast, saturation, as well as other image properties, as well as tools for sharpening and noise removal, are some of its primary features.
26. Photofox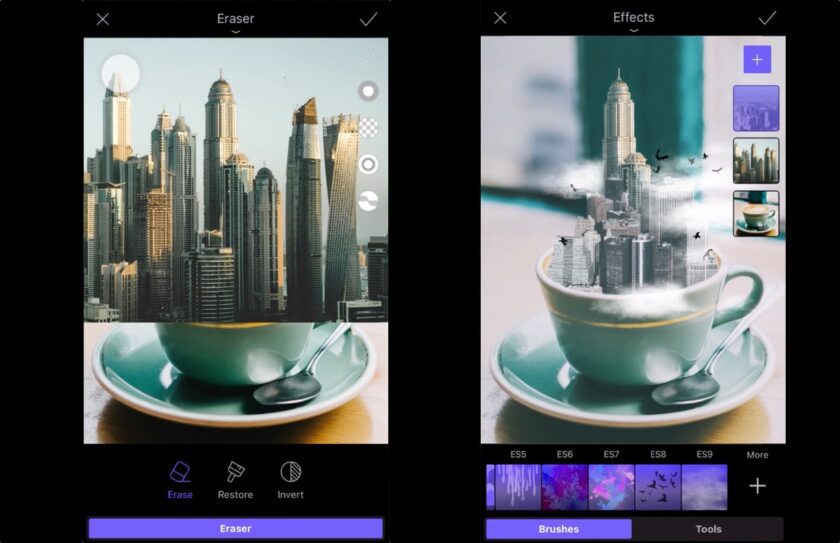 About:
The iOS photo editing app Photofox was created by Lightricks, a software provider. The software gives users access to a variety of tools and features, such as filters, effects, textures, & text overlays, to edit and improve their images.
Applying layered effects to photographs is one of Photofox's standout features since it makes it simple for users to make original and intricate adjustments. Users of the app may also customize it in a number of ways, changing things such as brightness, contrast, saturation, and much more.
27. SKRWT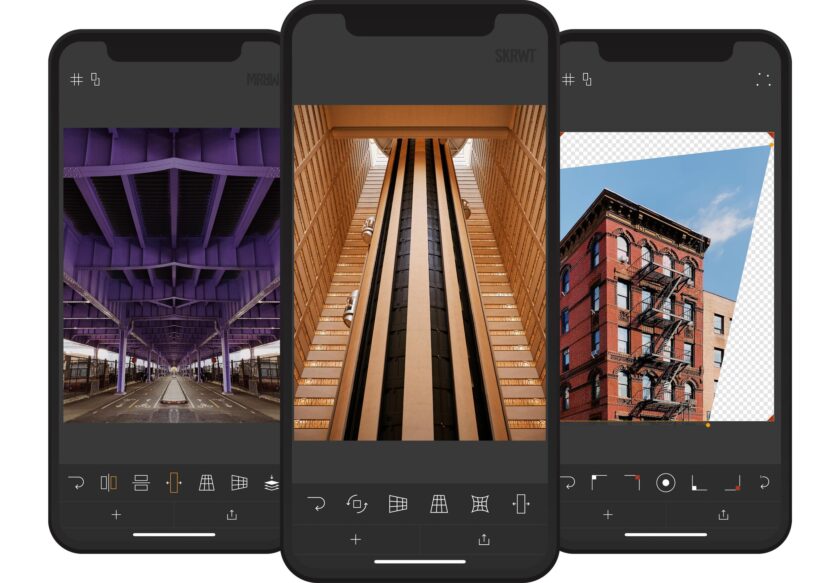 About:
The German software startup mjagielski created the camera and photo-editing app SKRWT for iOS and Android devices. The app's purpose is to assist users in adjusting perspective & lens distortion in their photographs.
Further photo editing options offered by SKRWT include cropping, rotating, and flipping in addition to its perspective adjustment features. Consumers can fix distortion unique to their device with the use of the app's lens adjustments for major smartphone cameras.
28. Glitché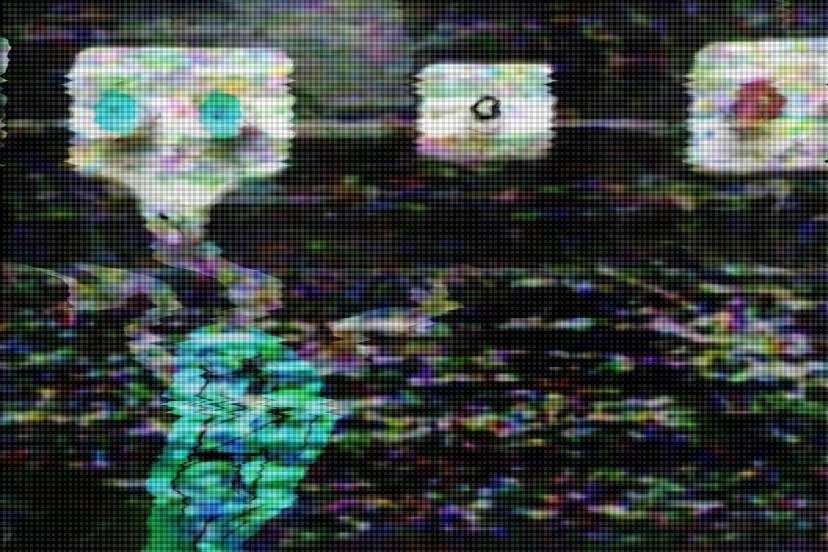 About:
A popular video and photo editing application called Glitché enables users to add different glitch & distortion effects to their photos and videos.A number of the filters, effects, and tools the service includes to edit and change pictures and movies include pixel sorting, data moshing, 3D transformation, as well as other tools.
The ability to add VHS & CRT effects, make glitch art & memes, and edit pictures and videos with a variety of filters and tools are just a few of Glitché's well-liked capabilities. Also, customers may save and post modified photos and videos to other social media sites right from the app.
29. ProCamera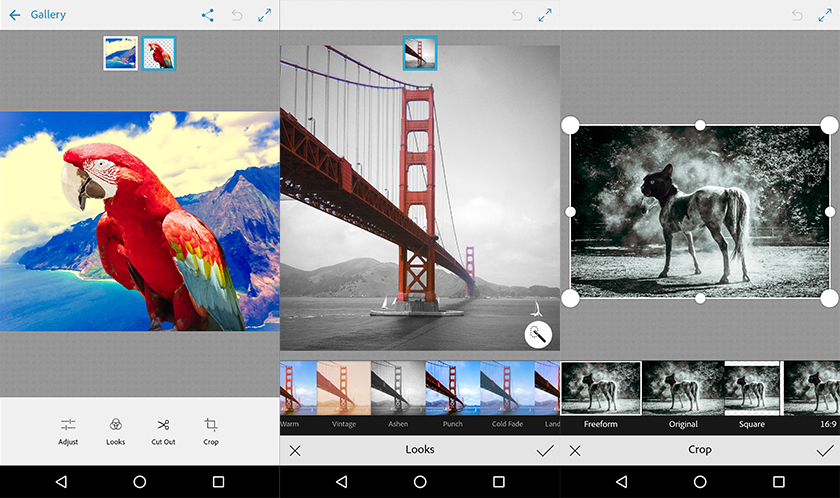 About:
On-the-go photo editing and compositing are made possible by Adobe Photoshop Mix, a free mobile app that is accessible on both iOS and Android phones and tablets. It is made to integrate easily with Adobe's other Creative Cloud applications, enabling users to move projects between various platforms with ease.
With just a few touches, Photoshop Mix can easily remove backgrounds from photographs, making it simple to make composite images & cutouts. This is one of the program's notable features. It also provides a selection of tools for modifying the brightness, contrast, color, and saturation of your photographs as well as the option to add text and graphics.
30. FaceTune 2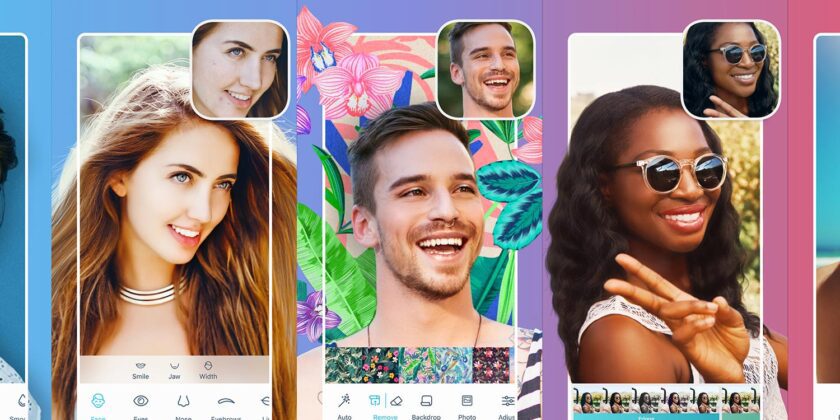 About:
Popular photo editing software for both Android and iOS devices, FaceTune 2, focuses on portrait retouching. It provides a range of tools & features to improve face characteristics, even out skin tone, and get rid of blemishes or other flaws.
FaceTune 2's AI-powered editing tools, which could also automatically modify facial characteristics like eyes and nose to generate a more balanced and symmetrical appearance, are one of its main features. In order to enhance the overall appearance of your images, it also provides a selection of filters and color correction tools.
Your Turn!
In conclusion, a variety of photo editing applications are readily available for both iOS and Android devices, offering a wide range of capabilities and functionalities. These applications provide users with a wide range of editing options, from fundamental ones like cropping and brightness adjustment to more sophisticated ones like AI-powered filters and layering possibilities, allowing them to improve their photographs and produce original visual content.
There is an application out there that can fulfill your demands, regardless of whether you're a photographer seeking robust editing software or an amateur photographer wishing to add some artistic spark to your photographs. With so many options available, it's essential that you do your homework and test out several apps before settling on one.
Tell us which was your favorite photo editing app in the comments and if you are having any issues tell us in the comment sections we will try our best to solve your queries.