One of the most widely used platforms for streaming and sharing videos is YouTube. But occasionally you might wish to store a YouTube video for the future or download it for offline viewing. There are several techniques and programs you may use to download most liked videos on YouTube even if there isn't an acceptable way to do so.
This informative article will show you how to download YouTube videos using a variety of methods, including web applications, browser add-ons, and online tools. We'll also talk about the moral and legal things you should think about before downloading YouTube videos. The ideal option for your needs will be evident to you by the end of this instruction on how to download YouTube videos.
How to Use Third-Party Websites to Download YouTube Videos
One of the simplest techniques is to download YouTube videos through third-party websites. The steps you can take are as follows: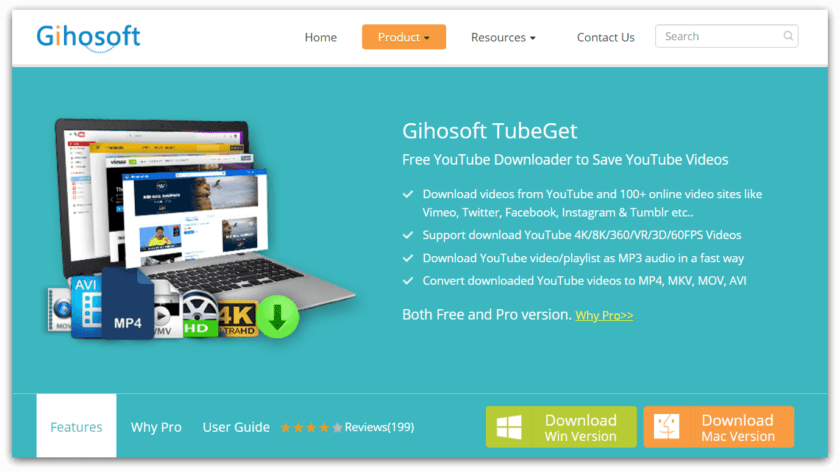 On YouTube, look for the video you wish to download.
From the address bar located at the top of your online browser, copy the video's URL.
Go to a third-party YouTube video-downloading website by opening a new tab. There are other choices available online, including Y2mate, Keepvid, and SaveFrom.net.
Enter the video's URL in the search field on the downloading website.
Based on the page you're using, click the "Download" / "Start" button.
You can download videos in a variety of formats and qualities.
After the download is complete, click the download button.
Please keep in mind that, despite being free and convenient, to download YouTube videos from third-party websites is not the safest option. There is a chance that certain websites include viruses and copyright violations could happen at any time. As a result, it's critical to exercise caution and refrain from downloading Youtube videos that you are not authorized to use.
The Best Way To Download Videos Using YouTube Premium
With the help of YouTube Premium, you can download videos for offline viewing and watch YouTube videos without even being interrupted by advertisements. Using YouTube Premium, follow these steps to download YouTube videos: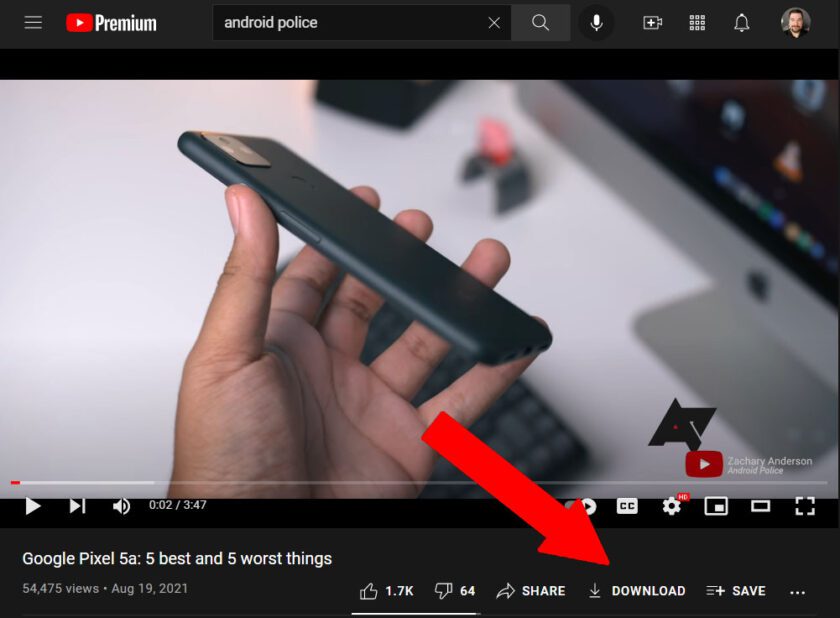 By visiting YouTube's website and selecting "Premium," you can subscribe to YouTube Premium.
Then, open the video you wish to download.
The "Download" button is located underneath the video player. It's possible that the video isn't accessible for download if you can't see the download option.
The video quality you wish to download is your choice. Videos of higher quality can consume more storage space on your smartphone.
When the "Download" button appears, click it and await for the video to download completely.
Once the video has been downloaded, you may access it by heading to the "Downloads" folder on your smartphone or the "Library" tab of the YouTube app. It should be noted that download Youtube videos can only be viewed offline for a maximum of 30 days before you need to re-sync them online.
A safe and legal option to download YouTube videos is YouTube Premium, which also supports the channels and creators you enjoy. It's crucial to keep in mind, though, that you are only permitted to download videos for private use—neither for commercial gain nor for unauthorized distribution.
Also Read:
Should You Use a Desktop Application or an Internet YouTube Video Downloader?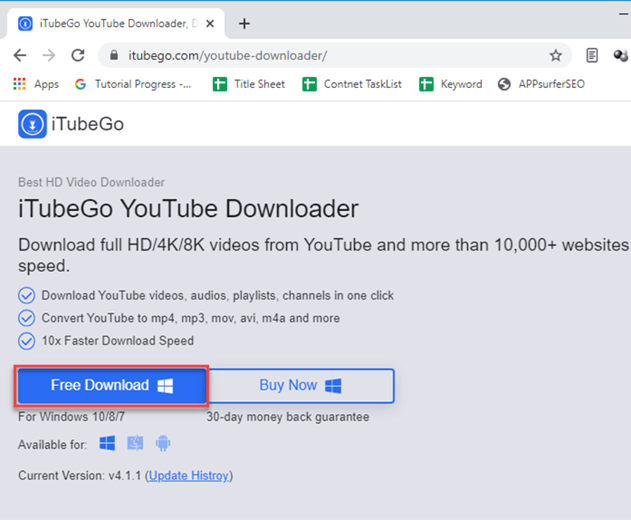 It is your personal choice depending on the features you require, and the required level of security will determine whether you should choose a desktop app or an internet YouTube video downloader.
As they do not even require installation or specific software and are accessible from any device that has an internet connection, internet video downloaders are typically more convenient to use. You don't need to bother about software maintenance or updates, and they are frequently free to use.
Nonetheless, there may be some restrictions on online video downloaders. For instance, some of them might not be able to handle enormous file sizes or high-quality video, and they might be sluggish or unreliable. Online video downloaders may also be vulnerable to security flaws and privacy problems because they run in a web browser.
On the contrary, desktop programs provide additional capabilities and freedom. They typically provide additional options for video quality and format and are more effective at handling large files. Also, because they are computer-based, you may use them when you don't have access to the internet, which is advantageous when you're traveling or have restricted internet access.
Desktop applications, on the other hand, could cost a one-time or ongoing subscription and be trickier to set up and then use. Also, they could use more resources on your laptop than an online downloader and may need regular software upgrades to stay current.
In conclusion, both desktop apps and online video downloaders offer advantages and disadvantages; it is up to you to decide which choice matches your requirements and preferences. Whatever option you use, be sure to utilize a trustworthy and safe tool to prevent any potential security dangers or legal problems.
Your Turn!
Which is the best way to download Youtube videos methods you like? Let us know in the comments section!