Bollywood directors have always taken inspiration from other language movies, books, and novels. Many Bollywood movies have been based on popular novels. While some Bollywood movies were adapted from the books in the original form, other films made some changes to the storyline to suit the narrative of Bollywood films.  Let's have a look at some of the best Bollywood movies based on novels.
1. Sahib Bibi Aur Ghulam (1962)
Sahib Bibi Aur Ghulam (1962) is an Indian Hindi film directed by Abrar Alvi and produced by Guru Dutt. It is based on a Bengali novel, Shaheb Bibi Golam by Bimal Mitra, and is a look into the tragic fall of the haveli-dom and feudalism in Bengal during the British Raj. The movie featured actors – Guru Dutt, Meena Kumari, Rehman, Waheeda Rehman, and Nazir Hussain.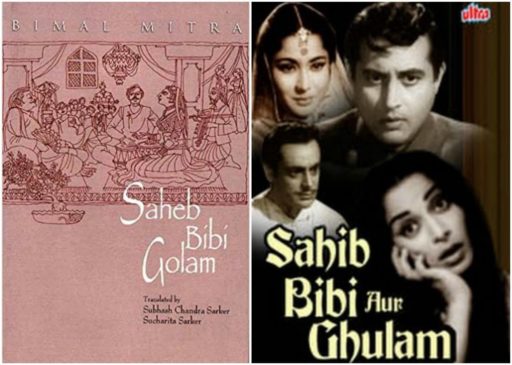 2. Gaban (1966 film)
Gaban is 1966 Hindi film directed by Hrishikesh Mukherjee, based on Munshi Premchand's classic novel of the same name. It had Sunil Dutt and Sadhna playing the lead role.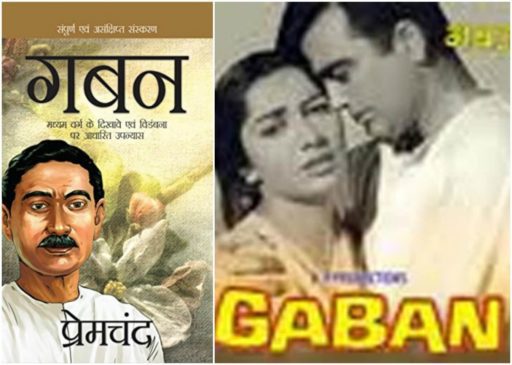 3. Tere Mere Sapne (1971)
Tere Mere Sapne (1971) is a film written and directed by Vijay Anand (brother of Dev Anand) and produced by Dev Anand. The movie stars Dev, Vijay, Mumtaz, and Hema Malini. The film's music is by S. D. Burman and the story is based on The Citadel, a novel by A.J. Cronin.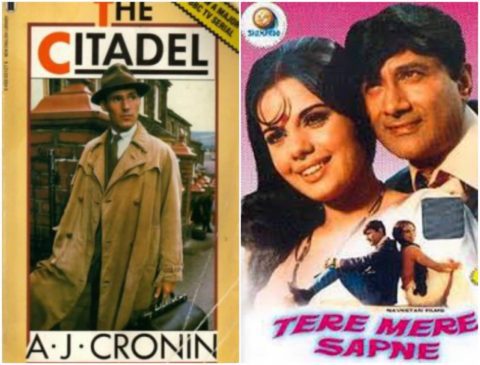 4. Umrao Jaan (1981)
Umrao Jaan (1981) is a Bollywood film directed by Muzaffar Ali. The Film is adapted from the 1905 Urdu novel Umrao Jaan Ada. The film is about a Lucknow prostitute who rose to fame. The film stars Rekha, Farooq Shaikh, Naseeruddin Shah, and Raj Babbar.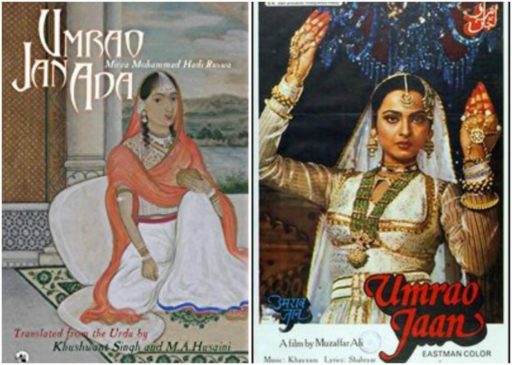 5. Maqbool (2003)
Maqbool (200 ) is an Indian crime tragedy directed by Vishal Bhardwaj. The film stars Pankaj Kapur, Irrfan Khan, Tabu and Masumeh Makhija. The films is an adaptation of the play Macbeth by Shakespeare.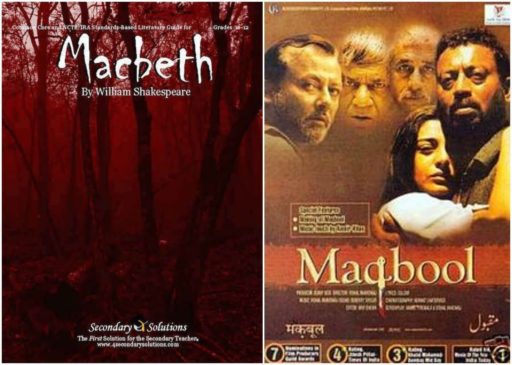 6. Omkara (2006)
Omkara is a 2006 Indian crime drama film adapted from Shakespeare's Othello, co-written and directed by Vishal Bhardwaj. The film stars Ajay Devgn, Saif Ali Khan and Kareena Kapoor in the lead roles. Vivek Oberoi,  Konkona Sen Sharma, and Bipasha Basu played supporting roles in the movie.