Any type of writing is a way to connect with the world around us. We are all individuals, but on the basic emotions, we feel joy, hate, sadness, madness & love like everyone else. Poetry is just a way of telling the world as it is, no questions asked. It has been with us when we were fighting for freedom & still is.
These are some poets you should know about:
1. Rabindranath Tagore (May 7, 1861- August 7, 1941)
Born in Kolkata(Calcutta). He was a Bengali poet, writer, song composer & painter who introduced new prose and verse forms into Bengali literature. He played an important part in introducing Indian culture to the West and vice versa in early 20th-century.
In 1901, he founded an art school in West Bengal at Shantiniketan, where he blended the Indian and Western forms. It played an important role in supporting the fight of freedom.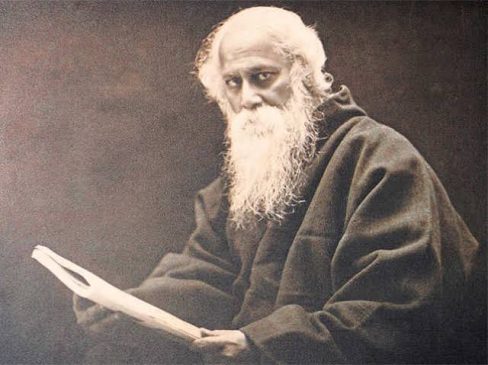 Poems:-
Come as you are…
Crossing 16
Epigrams
The Gift
Gitanjali 35
2. Sarojini Naidu (Feb 13, 1879-March 2, 1949)
Born in Hyderabad. Known as the 'Nightingale of India', was a political activist, feminist & poet. She was the 1st woman to be president of the Indian National Congress & to be appointed an Indian state governor.
She became a part of India's Congress movement & Non Cooperation Movement. In 1924 she traveled in eastern Africa and South Africa in the interest of Indians. She toured to North America, lecturing on the Congress movement, in 1928–29. Her anti-British activity brought her a number of prison sentences (1930, 1932, and 1942–43).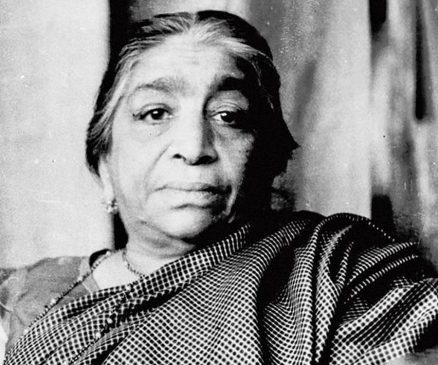 Poems:-
A Love Song From The North
A Rajput Love Song
Alabaster
An Indian Love Song
Autumn Song
Corn Grinders
3. Kamala Das, (Kamala Suraiya) ( March 31, 1934-May 31, 2009)
Born in Thrissur, Kerala. She was outspoken & inspired women struggling against domestic & sexual oppression with her more than 20 books giving honest assessments of sexual desire and marital problems. Her young motherhood provided material for her first memoir, My Story (1976). Das wrote in English and, under the pen name Madhavikutty, in Malayalam. She reflected her social concerns in such short stories as "Padmavati the Harlot" (1992) and "A Doll for the Child Prostitute" (1977).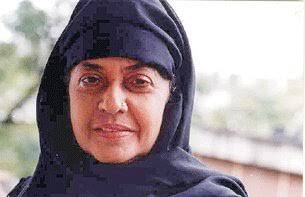 Poems:-
A Losing Battle
Forest Fire
In Love
Krishna
My Grandmother's House
4. Ramdhari Singh "Dinkar" ( Sep 1908 – April 1974)
An Indian Hindi poet, patriot and academic, is considered as one of the most important modern Hindi poets. His poetry exuded veer rasa. He was considered as  Rashtrakavi during his days.
Dinkar supported the revolutionary movement during the independence struggle, but later became a Gandhian. However, he used to call himself a "Bad Gandhian" because he supported the feelings of indignation and revenge among the youth.
Dinkar was elected three times to the Rajya Sabha, and was awarded the Padma Bhushan in 1959. He was also the Vice-Chancellor of Bhagalpur University, Bihar in the early 1960s.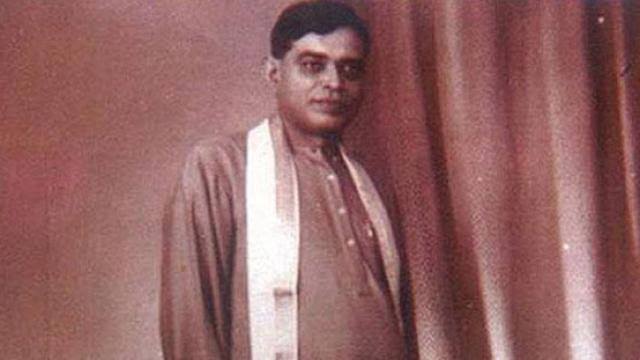 Poems:-
Kalam, aaj unki jay bolo
Hamare krishak
Bharat ka ye reshmi nagar
5. Vikram Seth (born 20 June 1952)
Born on 20 June 1952 in Calcutta. An Indian novelist and poet.
He studied at St. Michael's High School, Patna and at The Doon School in Dehradun. After graduating from Doon, he went to England, to complete his A-levels. Later he moved to the United Kingdom and read Philosophy, Politics and Economics at Corpus Christi College, Oxford.
He has received several awards such as Padma Shri, Sahitya Academy Award, Pravasi Bharatiya Samman, WH Smith Literary Award and Crossword Book Award.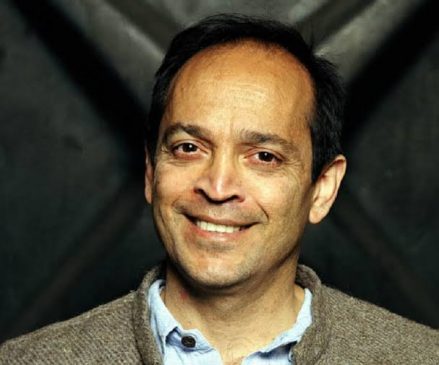 Poems:-
A Style Of Loving
Across
All You Who Sleep Tonight
At Evening
Distressful Homonyms
Evening Scene from my Table
6. Mahadevi Verma (26 March 1907- Sep 1987)
A Hindi poet, freedom fighter and educationist from India. She is widely regarded as the "modern Meera".[1] She was a major poet of the "Chhayavaad", a literary movement of romanticism in modern Hindi poetry.
In 1930 Verma began teaching at village schools around Allahabad. Although she did not actively participate in political activities, but she adopted Gandhian ideals, including giving up speaking in English, and dressing primarily in khadi. She was appointed as the first headmistress of Allahabad (Prayag) Mahila Vidyapeeth in 1933. Later, she became the chancellor of this institute. Her editorials were later collected and published in a volume titled Srinkhala ke Kariyan (The Links of Our Chains) in 1942.


Poems:-
Thakur ji bhole hai
Mai niir bhari dukh ki badli
Deepak ab rajni jaati re
Adhikaar
7. Sumitranandan Pant (20 May 1900 – 28 Dec 1977)
Pant was born in Kaui village, Bageshwar District, Uttarakhand.
He was one of the most celebrated left-wing Communist 20th century Hindi poets. He was known for romanticism in his poems which were inspired by nature, people and beauty within. Pant mostly wrote in Sanskritized Hindi.
Apart from Chhayavaadi poems, he also wrote progressive, socialist and humanist poems, but eventually moved beyond this style.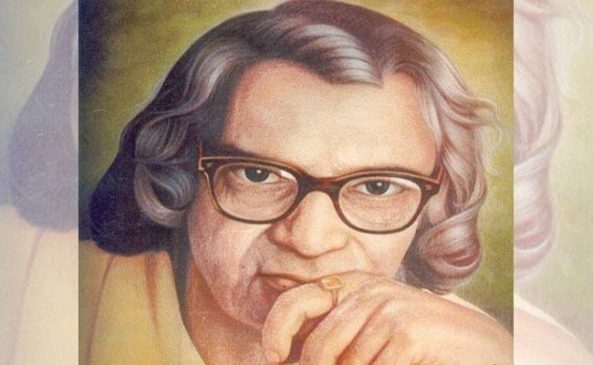 Poems:-
Moh
Vinay
Vasant – shri
Jhar parta jiivan daali se
8. Amrita Pritam (31 Aug 1919 – 31 Oct 2005)

Born as Amrit Kaur in 1919 in Gujranwala, Punjab, in present-day Pakistan,
Though she began her journey as romantic poet, soon she shifted her style and became part of the Progressive Writers Movement.
An Indian novelist, essayist and poet, who wrote in Punjabi and Hindi in the 20th century. With a career spanning over six decades, she produced over 100 books of poetry, fiction, biographies, essays, a collection of Punjabi folk songs and an autobiography that were translated into several Indian and foreign languages.
In 1956, she became the first woman to win the Sahitya Akademi Award for her magnum opus, a long poem, Sunehade (Messages). In 1969 she won The Padma Shri and finally, Padma Vibhushan, India's second highest civilian award, in 2004, In the same year she was honoured with India's highest literary award, given by the Sahitya Akademi, the Sahitya Akademi Fellowship for lifetime achievement.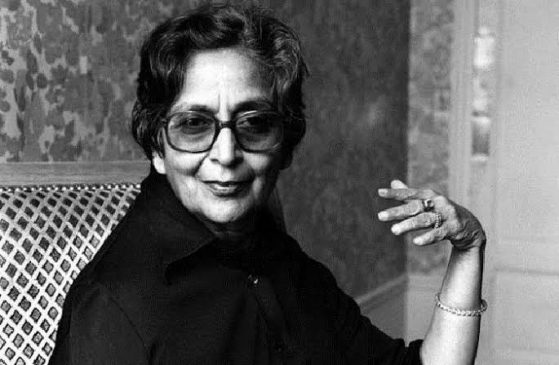 Poems:-
Empty Space
A Letter
Me
Pledge
Street Dog
9. Attipate Krishnaswami Ramanujan (16 March 1929 – 13 July 1993)
Also known as A. K. Ramanujan was born in Mysore City. A poet, scholar, a philologist, folklorist, translator, and playwright. His academic research ranged across five languages: English, Kannada, Tamil, Telugu, and Sanskrit. He published works on both classical and modern variants of the literature. In 1999, he was awarded the Sahitya Akademi Award for his collection of poems, The Selected Poems.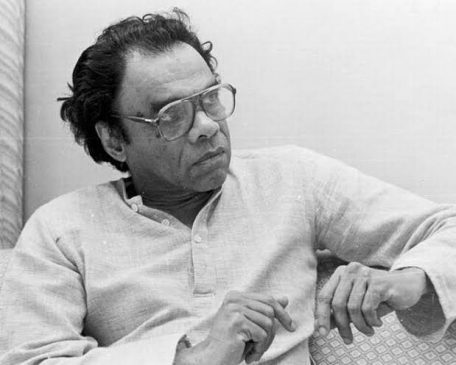 Poems:-
Death And The Good Citizen
How Can One Write about Bosnia
In March
In the Zoo Pain
The Striders
10. Arvind Krishna Mehrotra
Born in Lahore in 1947. He has published six collections of poetry in English and two of translation :-  a volume of Prakrit love poems, The Absent Traveller, recently reissued in Penguin Classics, and Songs of Kabir. He has edited several books, including History of Indian Literature in English (Columbia University Press, 2003) and Collected Poems in English (Bloodaxe Books, 2010).
He was nominated for the Professor of Poetry at the University of Oxford in 2009.

Poems:-
Engraving of a Bison on Stone
Brother, I've seen some
Chewing slowly
How do you
I won't come
11. Toru Dutt (4 March 1856 – 31 August 1877)
A Bengali poet, who wrote in English and French.
In 1876, she published A Sheaf Gleaned in French Fields, a volume of French poems she had translated into English. This volume came to the attention of Edmund Gosse in 1877, who reviewed it quite favorably in the Examiner that year. She wrote poems such as Sîta, Lotus and many more. Her poem, Our Casuarina Tree, has become one of the more popular poems in modern Indian literature. It is often taught in high schools as a part of the English curriculum.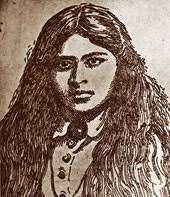 Poems:-
Christmas
Love Came To Flora Asking For A Flower
Our Casuarina Tree
The Broken Bell
The Young Captive.
12. Vishwas Kumar
Born on 10 February 1970 as "Vishwas Kumar Sharma" in Pilkhuwa village, Uttar Pradesh. He studied at Lala Ganga Sahay School, UP.
While studying for his PhD that Vishwas changed his name from Viswas Kumar Sharma to Kumar Vishwas. In 1994, he became a lecturer in Rajasthan, then taught Hindi literature at Lala Lajpat Rai College. In 2012, he joined the newly-formed AAP as a volunteer worker.
Presently, Vishwas hosts a show called "KV Sammelan" on the Aaj Tak television channel.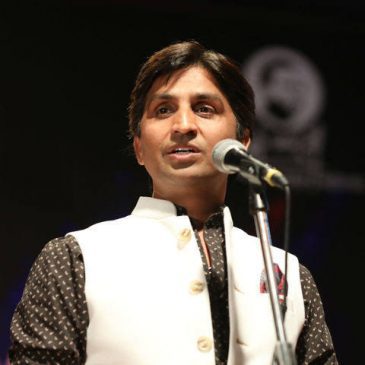 Poems:-
Fir Meri Yaad Aa rahi hogi
Mai to jhoka hun hawaao ka ura le jaaunga
Raat Aur Din Ka Faalsa Hun Mai
Koi Diwana Kehta Hai, Koi Pagal Samajhta Hai.
Who is Your Favourite Poet? Let Us Know in the comments section below!