People today are living insanely hectic and busy lives throughout the week and hardly leaving their beds on weekends. And while work is important to satiate your materialistic needs, it is equally important to satiate your soul. This can be achieved by taking yourself to places that inspire you, humble you or make you feel connected with the almighty. Hence, here is the list of the best places for a spiritual trip in India.
1. Rishikesh, Uttarakhand
Also known as the Yoga Capital of the world, Rishikesh in Uttarakhand is one of the most serene and beautiful places of India. People from all over the world visit the famous ashrams here in the quest of finding their true selves and connecting with their spiritual side. With the backdrop of the breathtaking Himalayas and with the bewitching Ganga Aarti on the banks of the holy river, Rishikesh is hands down one of the best places for a spiritual retreat in India.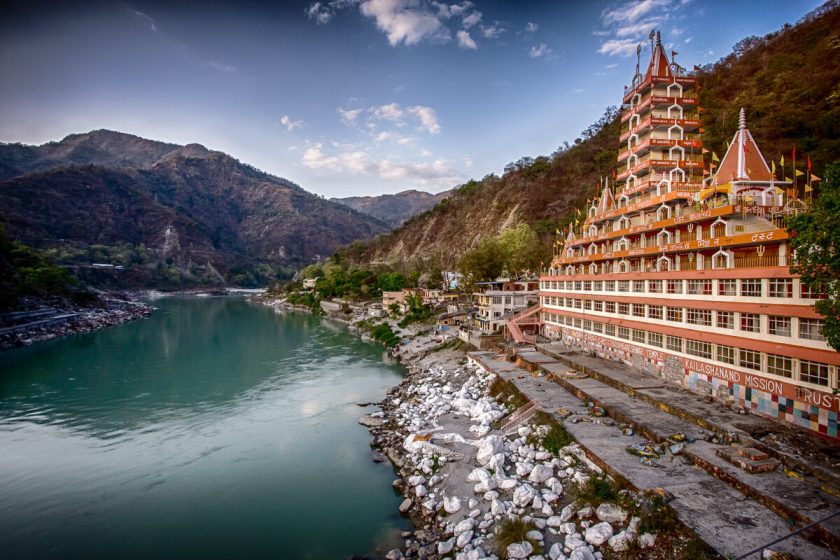 2. Bodh Gaya, Bihar
One of the most important pilgrimage sites for Buddhists, Bodh Gaya in Bihar is said to be the place where Siddhartha Gautama came travelling to understand life, in search of the truth. After meditating under a fig tree, now known as the 'Bodhi tree', Gautama attained enlightenment and became Buddha. The Mahabodhi temple, built at this very spot, became a UNESCO World Heritage Site in 2002.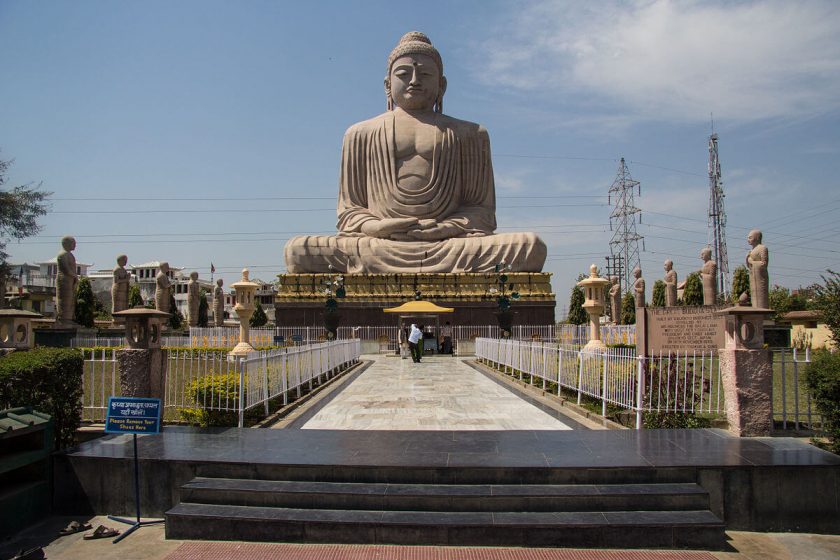 3. Kedarnath, Uttarakhand
Kedarnath is one of the four pilgrimage sites of the 'Chota Char Dham'. People from all parts of the country flock in huge numbers to Kedarnath every year as it is one of the most revered Hindu shrines. This temple is situated at an altitude of 3500 metres. The Kedarnath temple along with the majestic snow capped mountains in the backdrop, is without a doubt, one of the go-to-places to for not just the religious people but also for the spiritual.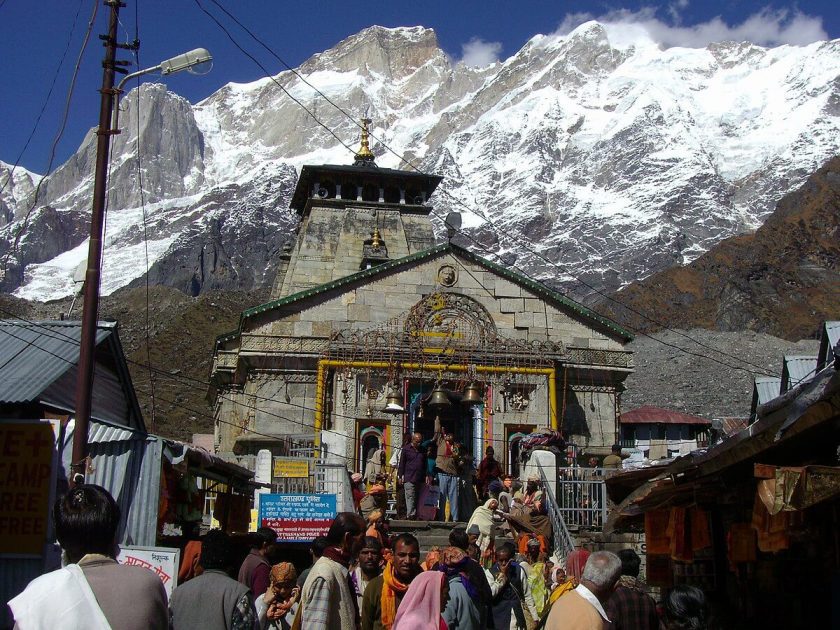 4. Varanasi, Uttar Pradesh
Varanasi is the holiest of the 'Sapta Puri' ( seven holy cities in India) according to Hinduism. Also known as Banaras or Kashi, Varanasi is situated on the banks of the sacred river Ganga. Apart from religious significance, the city is also famous for its cultural and educational heritage. With colorful ghats, beautiful temples, mesmerizing fire aartis and a laid back attitude towards life, Varanasi is the perfect spiritual getaway from the chaotic city life.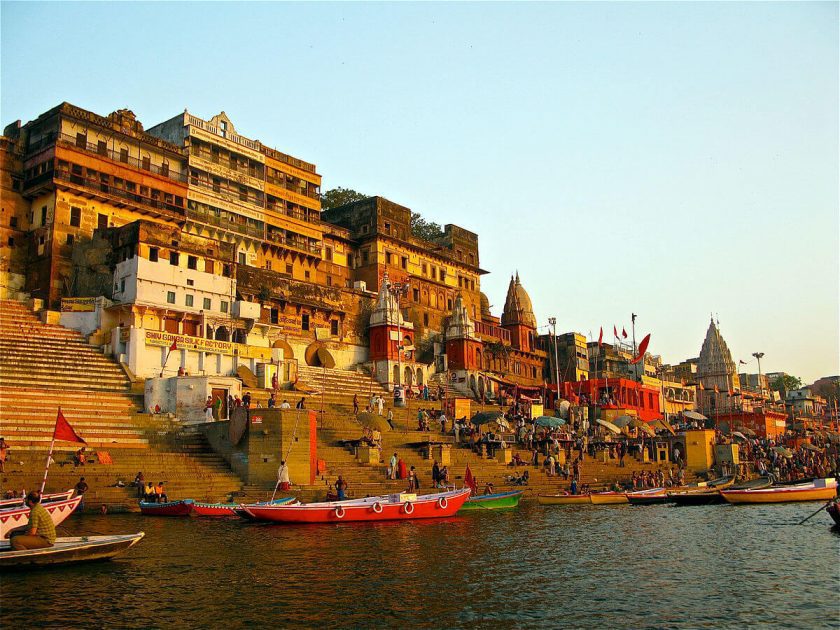 5. Ajmer Sharif Dargah, Rajasthan
Ajmer Sharif Dargah is a the shrine of Moinuddin Chisti, a renowned Sufi saint and philosopher. The famous Urs festival is held in Ajmer where singers sing qawwalis in praise of their revered saint, leaving everyone spellbound. The festival is celebrated in the seventh month of the Islamic lunatic calendar. Thousands of tourists visit Ajmer every year to witness this magical festival and experience the power of faith and belief.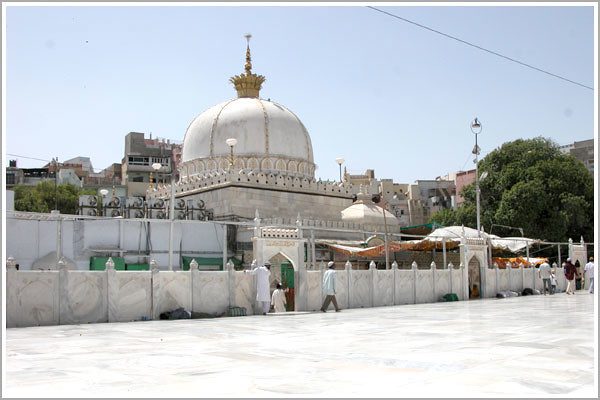 6. Madurai, Tamil Nadu
Madurai in Tamil Nadu is one of the most ancient Indian cities located on the banks of the river Vaigai. The Meenakshi temple here is one of the most important holy places for Hindus. Most of the other spiritual places are accompanied by splendid scenic beauty and serene, peaceful atmosphere. But Madurai offers a unique blend of a energetic life along with the bliss of its Dravidian styled temples.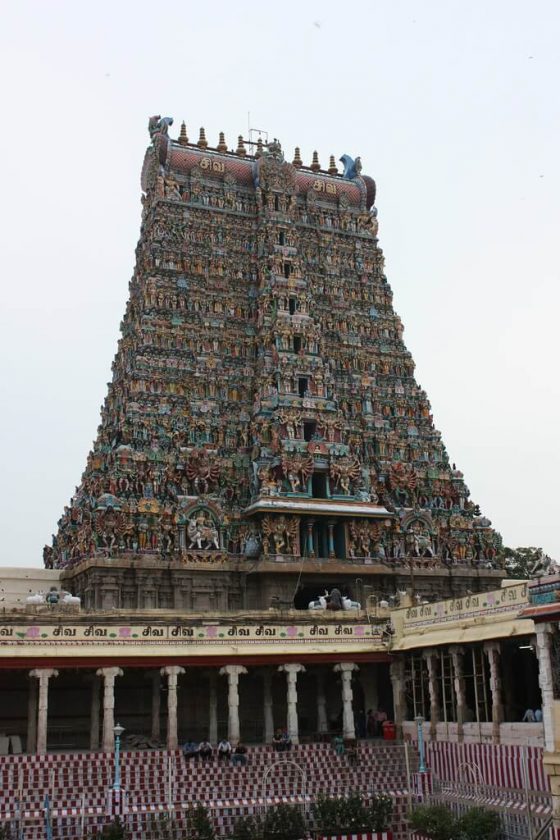 7. Hampi, Karnataka
Hampi is a laid back, ancient village in Karnataka that is famous for its ruins and temples with impeccable architecture. These are the things that attract tourists, especially hippies, from different corners of the world. But the feeling of a deeper connect with oneself that it gives in return is what makes tourists love Hampi. Apart from indulging in sight-seeing, one can choose to simply relax, meditate or practice yoga.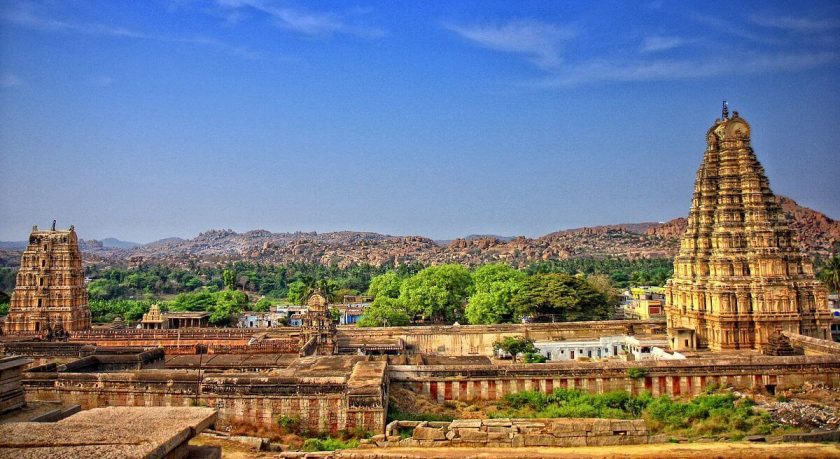 8. Haridwar, Uttarakhand
Another ancient city that has a lot of significance in Hinduism, Haridwar in Uttarakhand is one of the seven holy places( Sapta Puri) for Hindus. It is situated at the foothills of Himalayas in Uttarakhand where river Ganga emerges from the mountains and flows into the Northern Plains. The famous ghats here host the bewitching fire aarti everyday, making it one of the best places for a spiritual trip in India.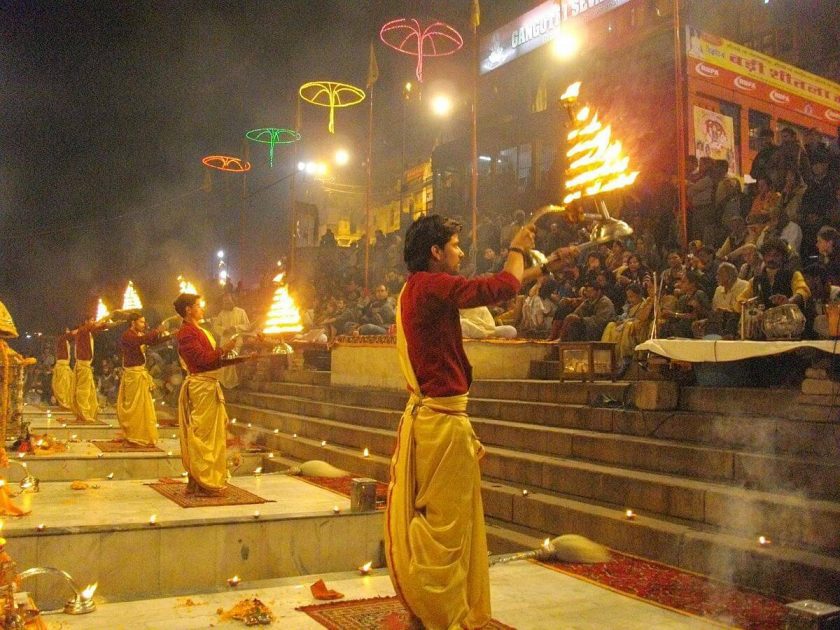 9. Dharamshala, Himachal Pradesh
If spirituality for you is not to feel a connect with god but feel a deeper connection with yourself, then Dharamshala is the perfect destination for you. Dharamshala boasts of monasteries, yoga centres and excellent scenic beauty. But the peaceful nature and serenity that the city exudes is what stands out. Dharamshala proves to be the perfect spiritual getaway for people wanting a break from their tiring mundane life.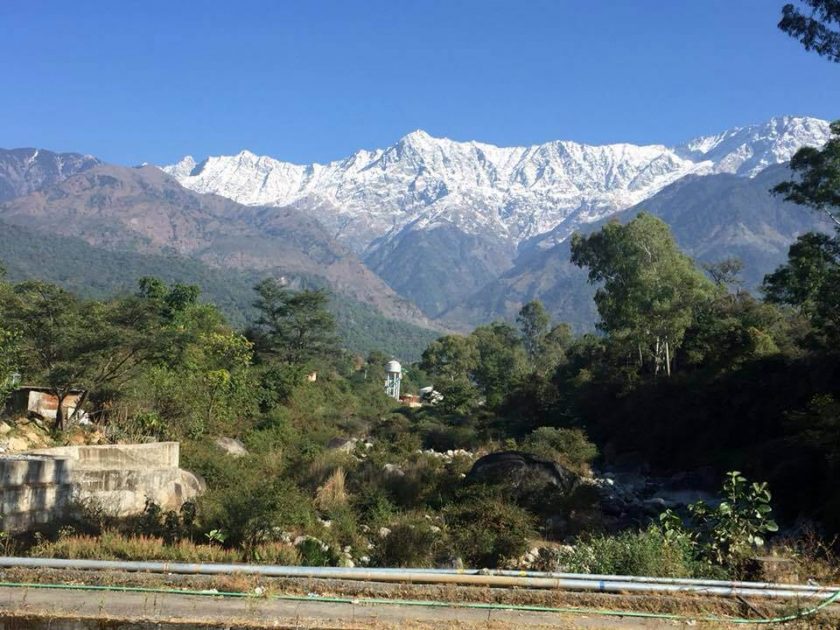 10. Tawang, Arunachal Pradesh
Tawang, a small town in Arunachal Pradesh, is a paradise for adventure and nature lovers. Situated at an astonishing height of 2669 metres, Tawang is less explored, less commercial and this is exactly why a trip here would be a perfect rejuvenating, spiritual trip. Apart from its splendid scenic beauty, Tawang also has India's largest monastery, beautiful lakes as well as Nuranang Falls, one of the most spectacular waterfalls in India.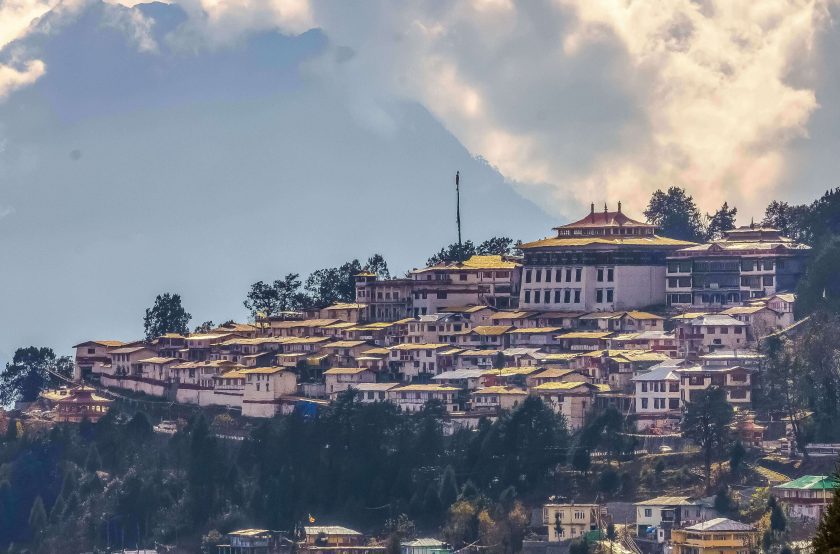 11. Amritsar, Punjab
The Golden Temple or Harmandir Sahib (abode of God) in Amritsar is the holiest and most important pilgrimage site of Sikhism. The temple, made up of gold, is surrounded by water on all sides and hence, visiting it during night is a nothing less than a stunning visual treat. Also, the feeling of joy and tranquility evoked by the kirtans here can hardly be put into words. One who needs to feel a deeper and better connect with oneself should definitely visit the Golden Temple once.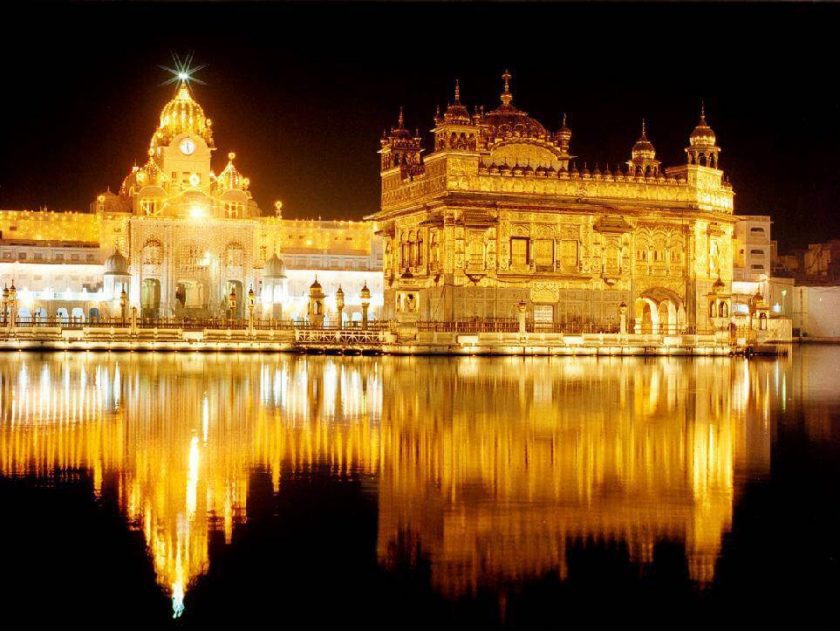 So, what are you waiting for? Pack your bags, head out to any of these best places for a spiritual trip and feel refreshed and rejuvenated. Do let us know what did you think of this list. Also recommend places that you think could be added to this list in the comments below.