Coronavirus had become that pain which did an almost impossible job in the race of humankind, caging mortals in between four walls. Now while the world is healing because its devastators, as in the people, are behind bars; they need something to keep themselves entertained for 24 hours, or else violating rules is nothing new for humans. In this case, television is playing a vital role in sticking them back at home for hours. We're here with the top 15 memes on Ramayan.
Those who did not have time to watch television  due to their busy schedules are now exploring its beauty to the fullest. And talking about Indian Television, how can we not talk about Doordarshan's re – telecast of Ramanand Sagar's Ramayan. Ramayan was one of those beautiful series that made our parent's childhood memorable and some of ours too and now it's leaving its footprint in the hearts of today's generation children too by topping the television rating point (TRP) charts back to back with millions of views.
While we are talking about the most popular show, as of now, how can we not talk about the funny memes that the Indian memers are creating day in and day out. Hooking digital addicted users to their phones, giving them a much needed a break from 24 hours of repetitive life.
We at  Trendpickle bring to you the top 15 memes on Ramayan series:-
1. We are going to start with one of the aptest meme for the current situation.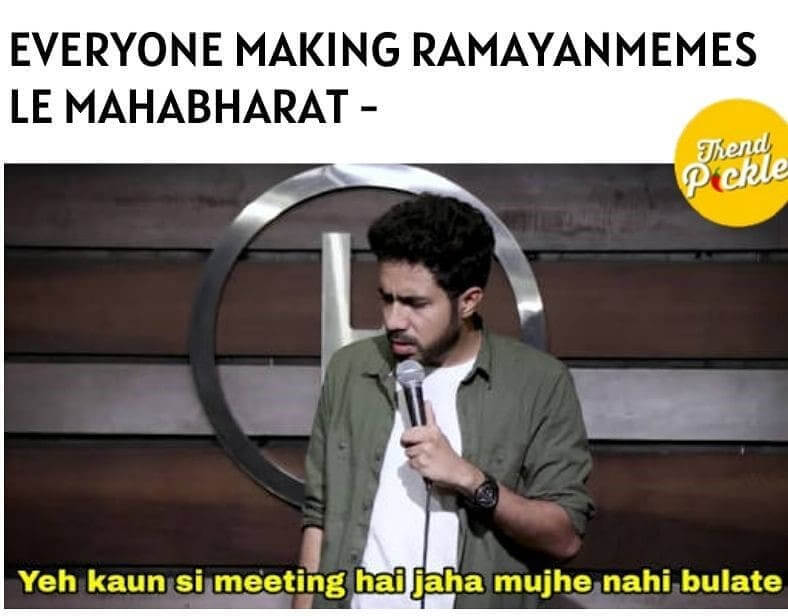 Where Ramayan is receiving open arm love on other handles, viewers are still struggling to understand Mahabharat. The reason might be its timings or the channel it is aired on. 
2. Tell me if that isn't your answer to those who message or call you between 9 to 10 in the morning and night. Kahan se aate hai aise hai?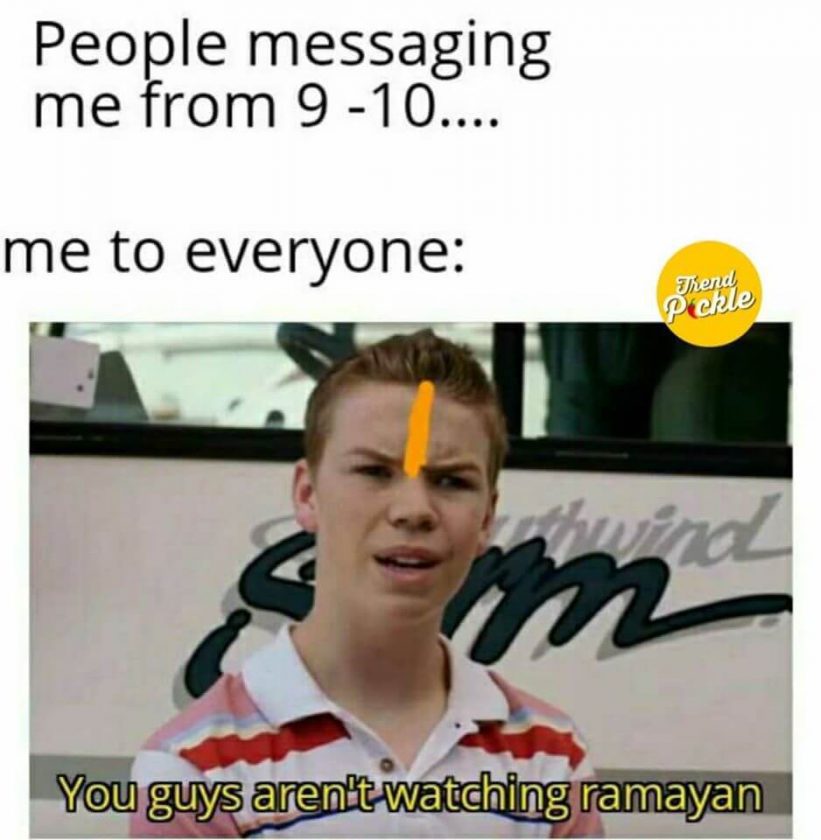 3. While everyone was giving respect to Ram, may it be Hanuman, Sugriv or the people of Lanka. We could see Ravan repeatedly ordering them to stop calling him "Shri Ram". And when Kumbhakaran, Vibhishan and Indrajeet called him Shri Ram, we think Ravan ko "dil se bura laga".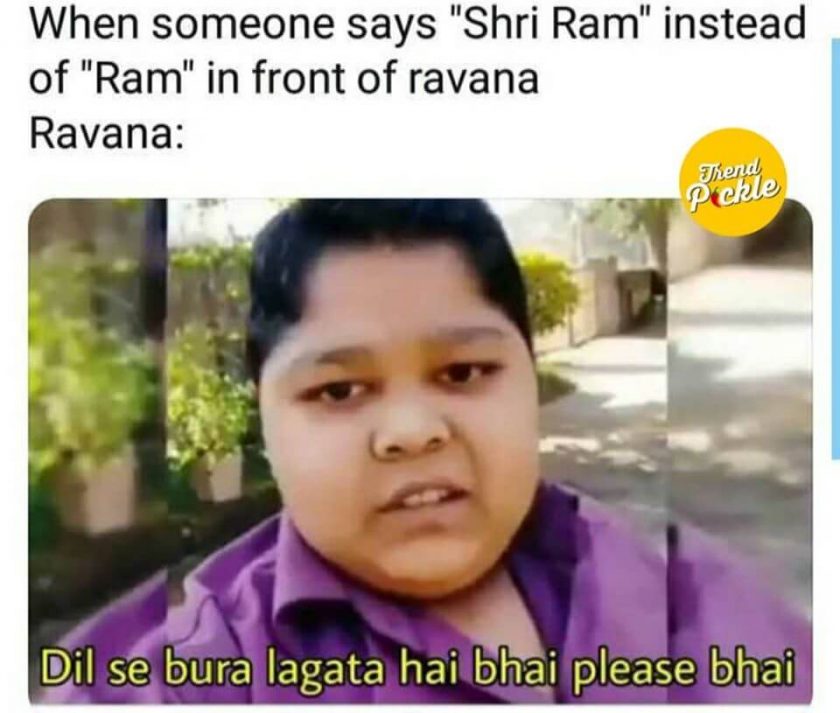 4. Imagining a world when husbands are called Swami, wives are called Bharya was unbelievable but Ramayan has broken this record too. People have started reciting the words and dialogues that are said by the characters of the show. Looks like Lakshman is the favourite of all the memers, tell us who's your favourite?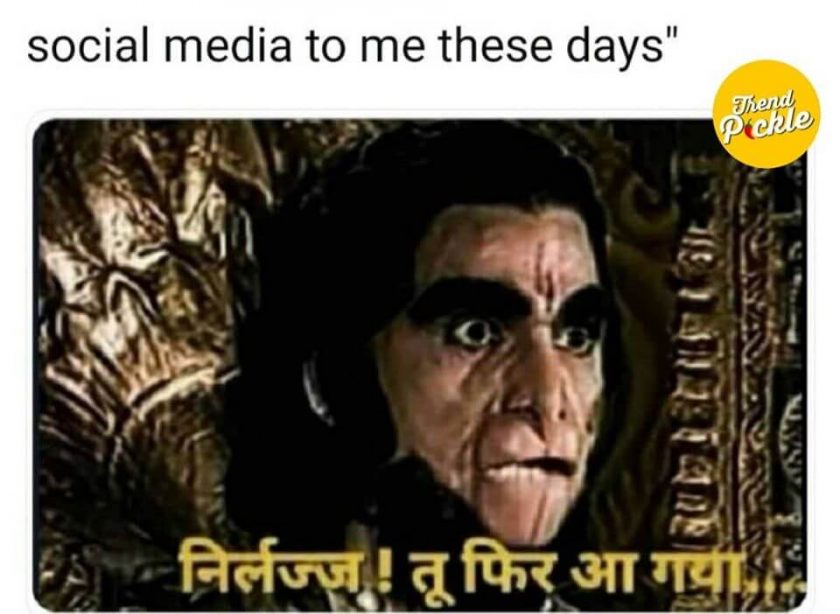 5. Entry moment of Lord Hanuman and his companions in the den of Ravana is the moment, half of the audience wait to watch. And, seeing them destroying Lanka's beauty, Ravana must have a tough time to cover up.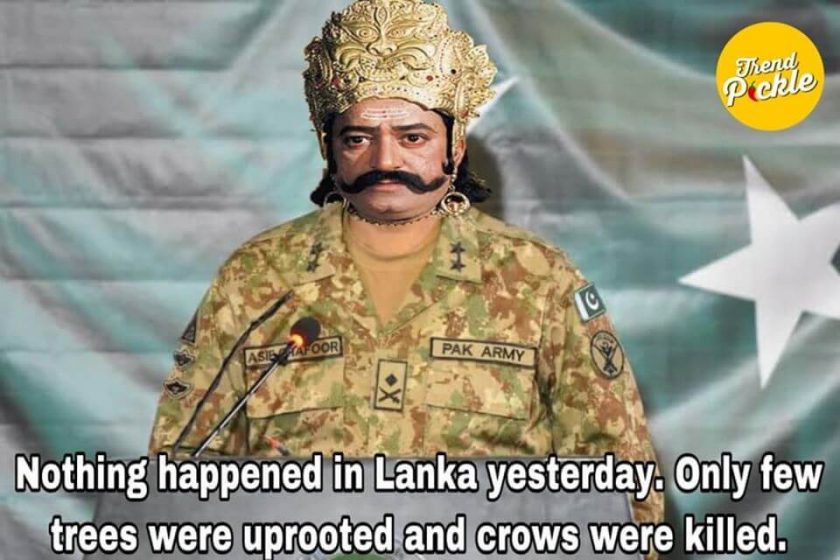 6. This one is quite relatable to our daily routine. Girls are always confused about what to choose and what not. Looks like boys have different plans to deal with confusing situations, like Lord Hanuman.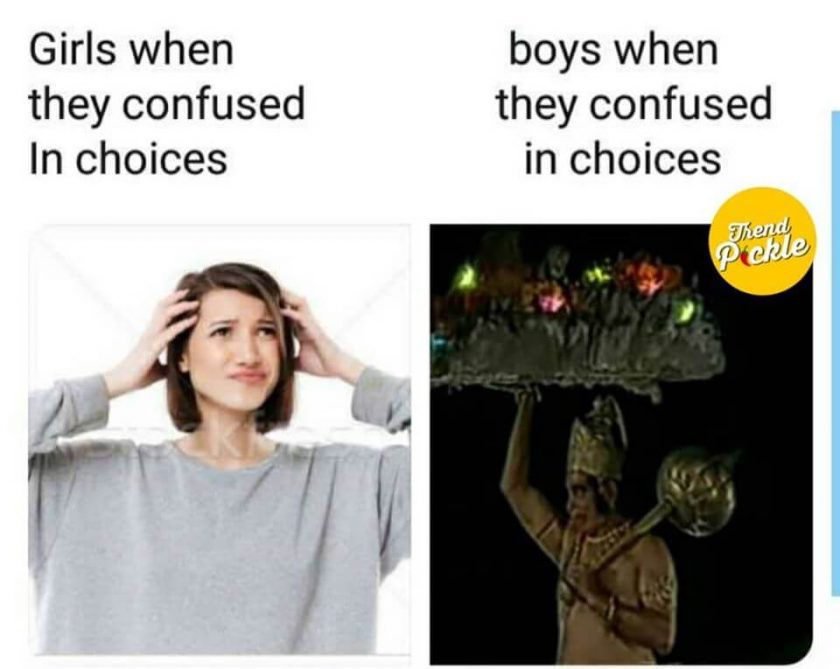 7. Mangal bhavan amangal haari, darnhau Sudarsat achar bihari, is the new soothing music to Indian ears. And believe me, it is addictive too!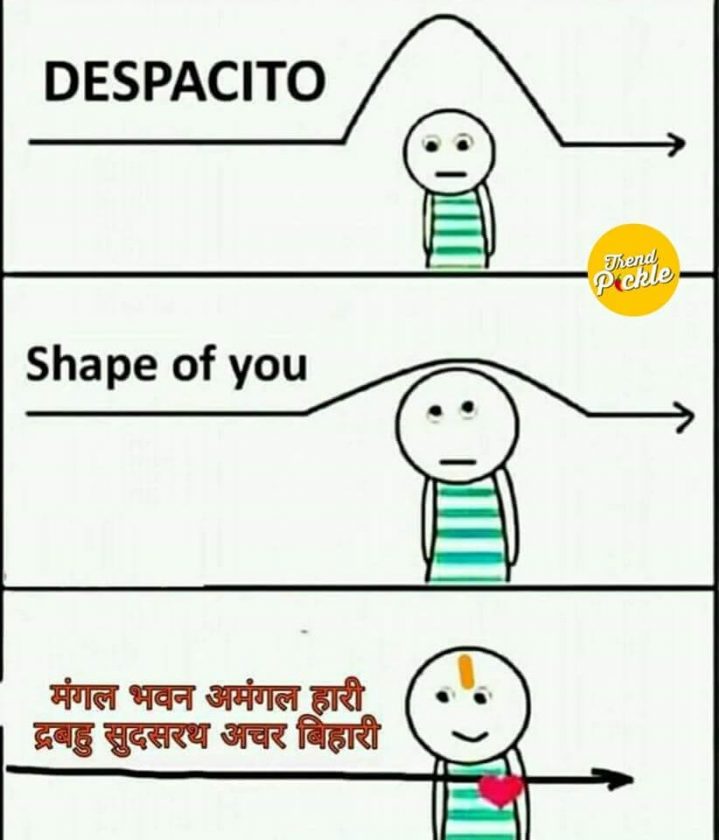 8. Eating diet food is good for health but is not everyone's cup of tea.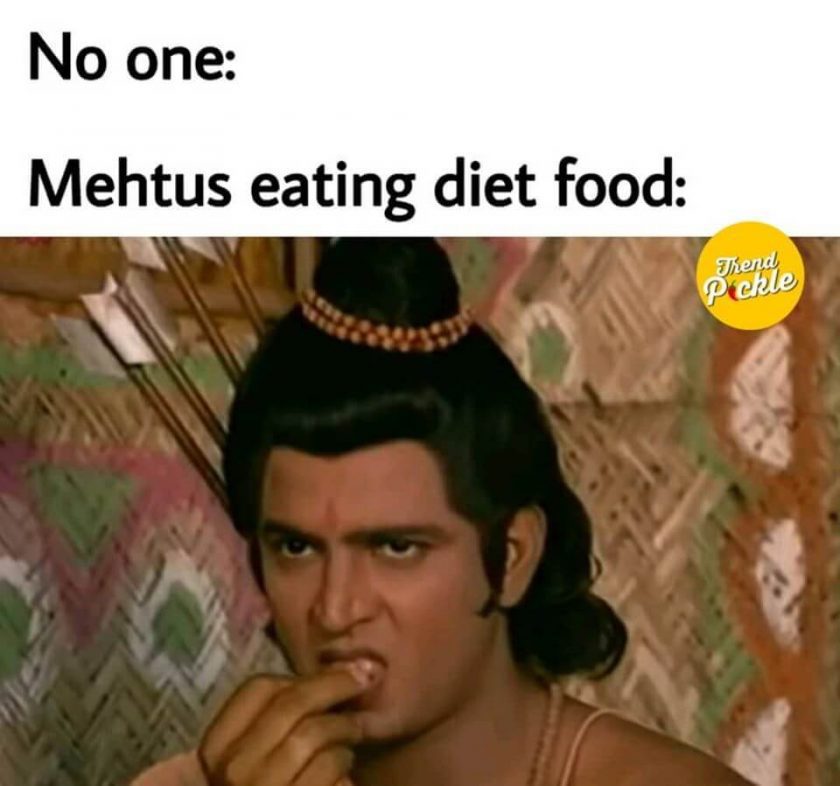 If someone asked to have you, definitely Lakshman's expression would be yours too.