Tea in india is more than a beverage. It is a culture which has served as a powerful tool for social bonding. We indians enjoy variations of tea – from masala to green. The beverage lovingly called chai is available almost everywhere from streets to railway stations all the time. India is one of the largest producers as well as the consumers of tea.
In 1600s tea was taken without sugar, or mixed with a small quantity of conserved lemons with some spices added. Here's a list of variations from the traditional tea to spike up your taste & even have healthier choices:-
1.Masala chai
Mixture of your fav spices along with milk and tea.
Ingredients:
1 tsp green cardamoms (elaichi)
1/2 tsp cloves (laung)
2 – 3g cinnamon (dalchini)
Milk, water, tea and sugar according to taste.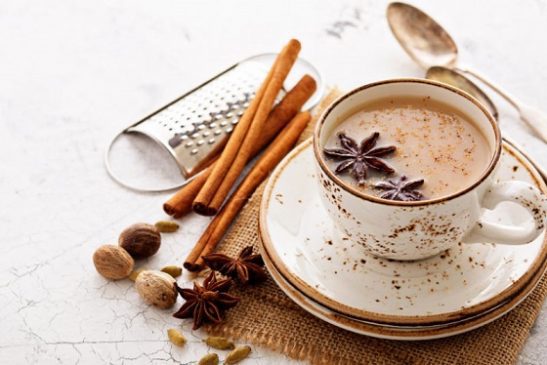 2. Ginger tea
Ginger has anti-inflammatory and antioxidant properties. Use it as alternative option to regular tea.
Ingredients:
1 or 2 slices of ginger root, 1 cup boiling water, honey or sugar, depends on choice
1 dash of ground turmeric or 1 dash of black pepper, depends on choice.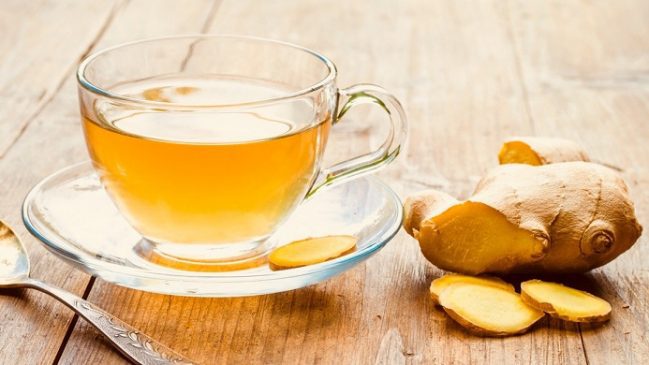 3. Black tea
Black tea is rich in antioxidants, contains alkylamine, an antigen that helps in improving immunity. It is good for people suffering from diabetes and cholesterol.
Ingredients:
Water according to the number of people you are serving
Tea leaves, Sugar
As the water comes to a boil, add tea leaves and sugar. Keep stirring on medium flame. Now let the water infuse all the goodness from the tea leaves, strain and enjoy.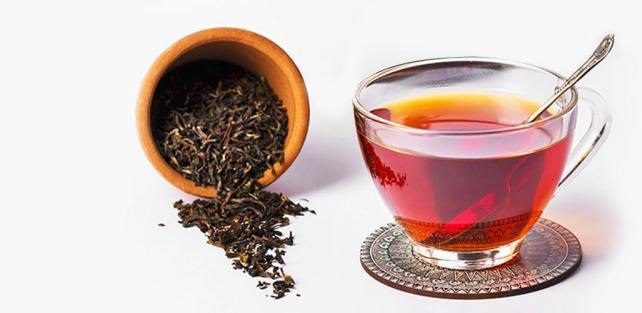 4. Green tea
Good for your heart, lowers cholesterol, detoxify your body helps in weight loss
Ingredients:
Sugar or honey according to taste
Boiling water
Lemon, ginger or mint depending on choice.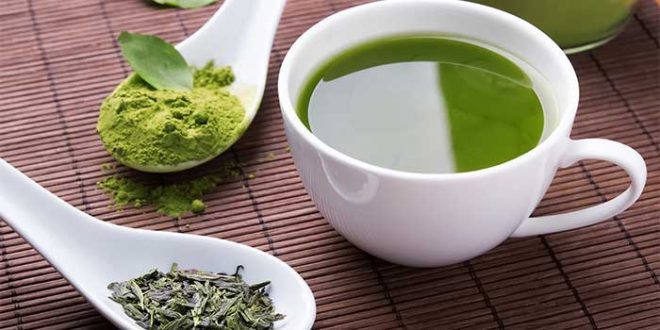 5. Ginger Green Iced Tea
Variation of green tea but refreshing for heated days.
Ingredients:
Green tea, water, sugar or honey, ginger, mint leaves
Boil the green tea in the hot water for 2-3 minutes. Drain and set aside. Boil water in a separate saucepan. Add sugar and ginger. Set aside and cool. Store the green tea and the ginger syrup in a refrigerator. When ready to serve, pour the green tea in a cup and sweeten with the ginger syrup.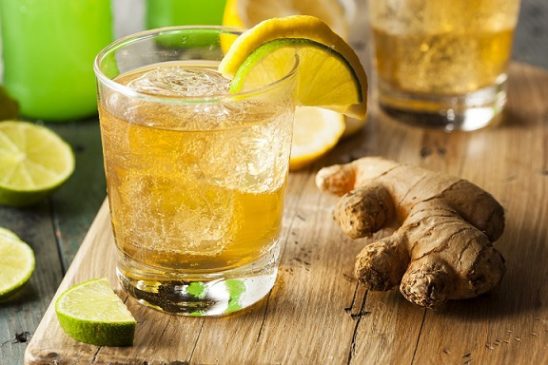 6. Mango Green Tea Splash
Spike up your green tea with flavor of mango.
Ingredients:
green tea, water
2 tablespoons mango flavored syrup
1 cup mango pulp
Honey or sugar
Boil the green tea in the hot water for 2-3 minutes. Drain and set aside.
Make the mango pulp – peel and dice 1 ripe mango, blend it a fine puree and strain.
Store the green tea and mango pulp in a refrigerator.
When ready to serve, mix the green tea and mango pulp in a pitcher. Add mango syrup to taste.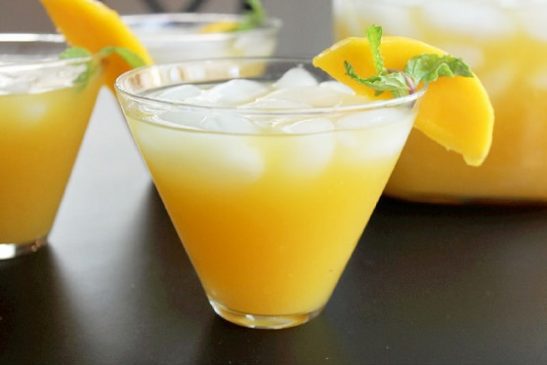 7. Green Tea Frappuccino
A cold green tea recipe.
Ingredients
ice cubes, 1 cup full-fat milk, powdered sugar
1 teaspoon vanilla extract
1 ½ tablespoon premium Japanese matcha-green tea powder
Blend all ingredients in a blender and blend until the mix becomes smooth, creamy and even in color and enjoy.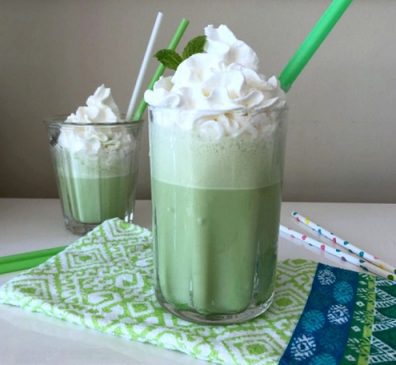 8. Lemon tea
A refreshingly tangy taste
Ingredients
2 tsp lemon juice
1/2 tsp tea powder
Honey
Mint or ginger according to choice or combination according to preference.
Boil tea leaves in water for 2-3 min. Strain the mixture. Add lemon juice and honey to sweeten it up. Serve and enjoy.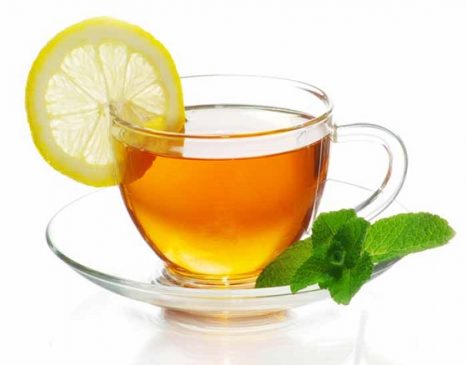 9. Elaichi tea
Most common type of tea in our home.
Ingredients:
1 1/2 tbsp tea leaves
Sugar according to taste
3 crushed cardamom (elaichi)
1 cup milk
Combine 1 cup of water, tea leaves, sugar and cardamom, boil on a medium flame for 3 minutes. Add the milk and boil on a medium flame for 3 to 4 minutes. Serve immediately.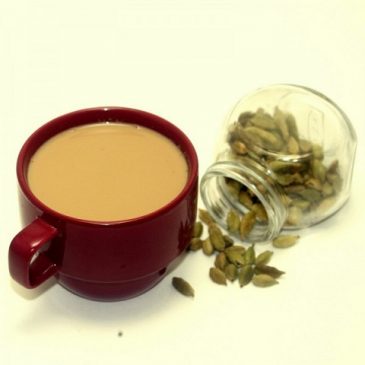 10. Fresh Herbal tea
Tulsi and ginger in relieving congestion and soothing the respiratory system are well known, few know that vitamin C rich mint also helps in relieving cold and cough.
Ingredients
1/2 cup tulsi leaves
1/4 cup mint leaves
1 tbsp roughly chopped ginger
Honey
Blend tulsi teaves, mint and ginger in a mixture. Mix the paste with boiling water. Let it simmer, strain the mixture. Serve and enjoy.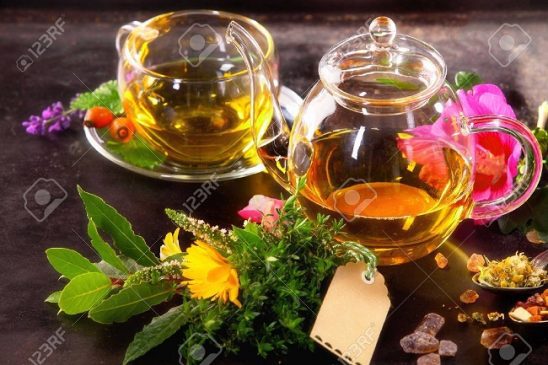 11. Kashmiri kahwa
Specialty of Kashmir at your home.
Ingredients:
4 tsp kashmiri green tea leaves
1/4 tsp saffron (kesar) strands
1 small piece cinnamon
2 elaichi , slightly crushed
2 cloves (laung)
Sugar
1/4 cup finely chopped almonds (badam)
Combine the saffron strands and 1 tbsp of warm water in a small bowl, mix well and keep aside. Add the cinnamon stick, cardamom, cloves and sugar in boiling water on a medium flame for approx. 3 to 4 minutes. Lower the flame, add the kashmiri green tea leaves cook for 2 to 3 minutes, while stirring occasionally. Strain tea. Add the saffron-water mixture and almonds, cook on a slow flame. Serve and enjoy.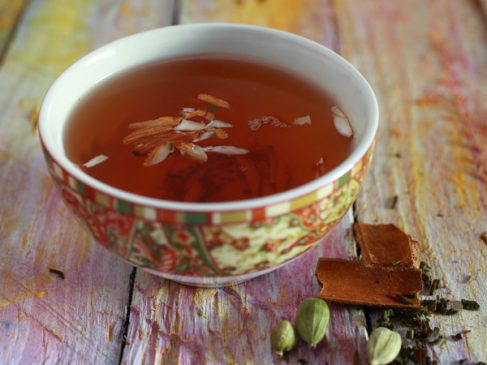 12. Chocolate tea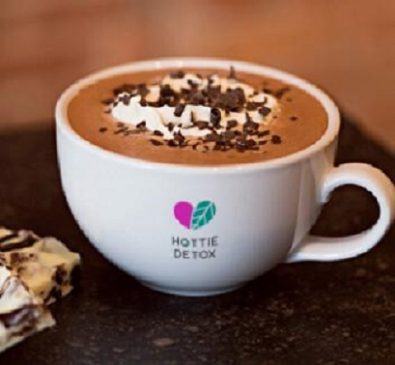 Ingredients:
Boiled Milk – 1 and 1/2 cups
Tea powder – 1 tsp
Coco powder 1/2 tsp
Sugar – 2 tsp
Cinnamon – a small piece
Add tea powder & sugar to boiled milk. Add cinnamon and coco powder. Simmer and let it boil till it is frothy. Strain, serve and enjoy.
Frequnetly Asked Questions –
Q1. How many types of Green Teas are there?
A – There are more than 1500 types of green teas avialble across the world.
Q2 – Which type of Green Tea is Healthiest?
A- Match Green tea is conisdered to be the healthiest amonth the 1500 types of green teas available.