India is a home to a number of mouth-watering sweets, which have been part of our daily lives as much as during festivals or celebrations. Be it motichoor ke laddoo or gulab jamun or mysore pak, sweets have been uniting India from north to south, and from east to west. And while one may be complete full with their meal, there is always a place in the tummy for the sweets to make their way.
While sweets like kaju katli or ras malai have been the famous members from the 'Mithai family', there are these weirdly interesting sweets of our country which are a delicacy in their own way and which one must try in their lifetime.
1. BEBINCA
A traditional Goanese sweet, Bebinca or bibik is a type of a pudding which can be made of any flavour or smell with just a little addition of aromatic or flavour able essence to the base mixture of flour, egg yolk, sugar, ghee and coconut milk. Absolutely lip smacking, and an unexploited delicacy in the Indian sweet world, Bebinca is a must serve for Goanese during Christmas.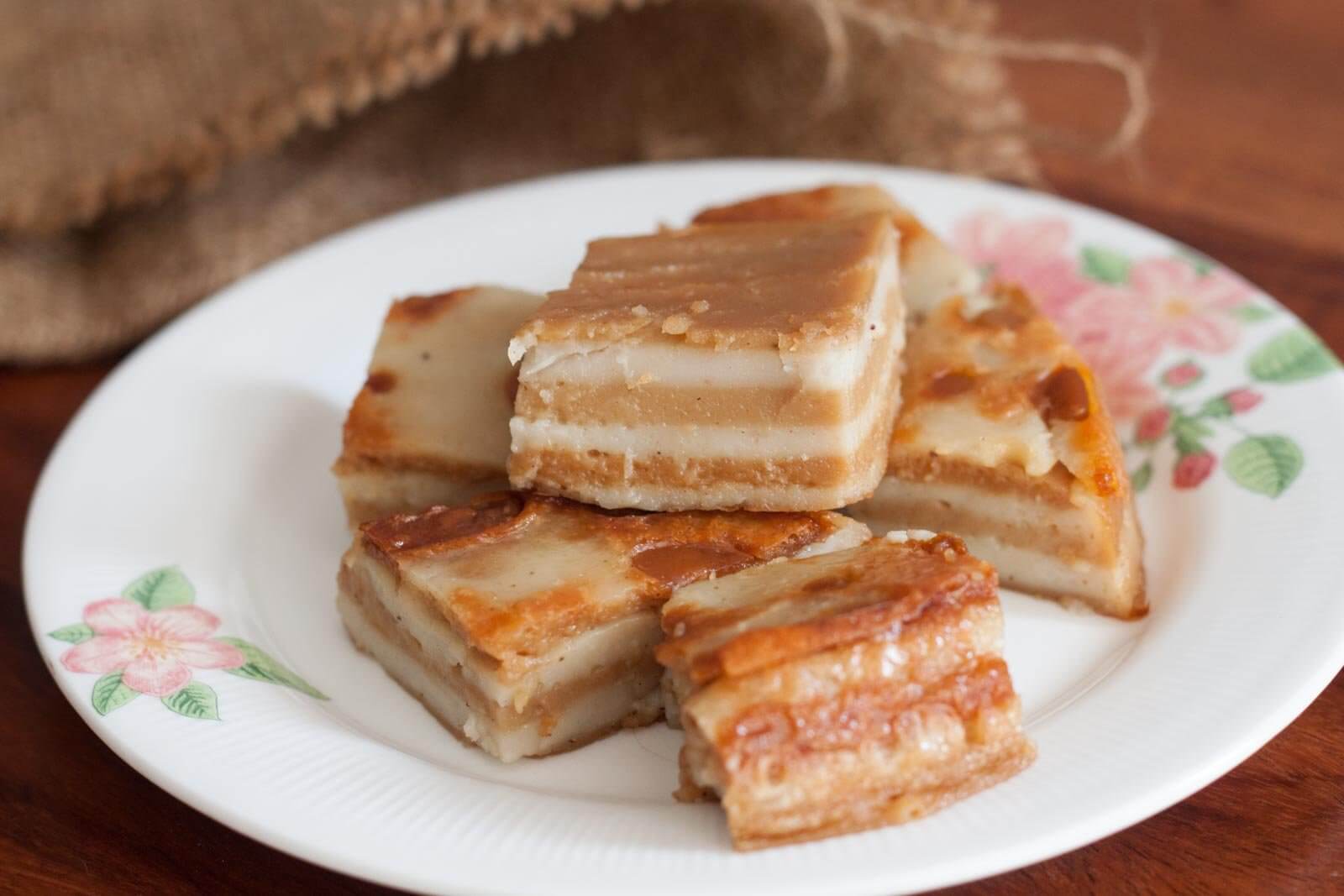 Get Recipe here –
2. NIKUTI
An oblong version of the traditional Bengali sweet Paantua, the Nikuti is made from the same ingredients, chenna, flour, ghee and cardamom and are deep fried as oblong, elongated balls, which are then immersed in sweet sugary syrup for few hours. One can savour it after dipping in condensed milk, and this sweet needs to be devoured a little chilled.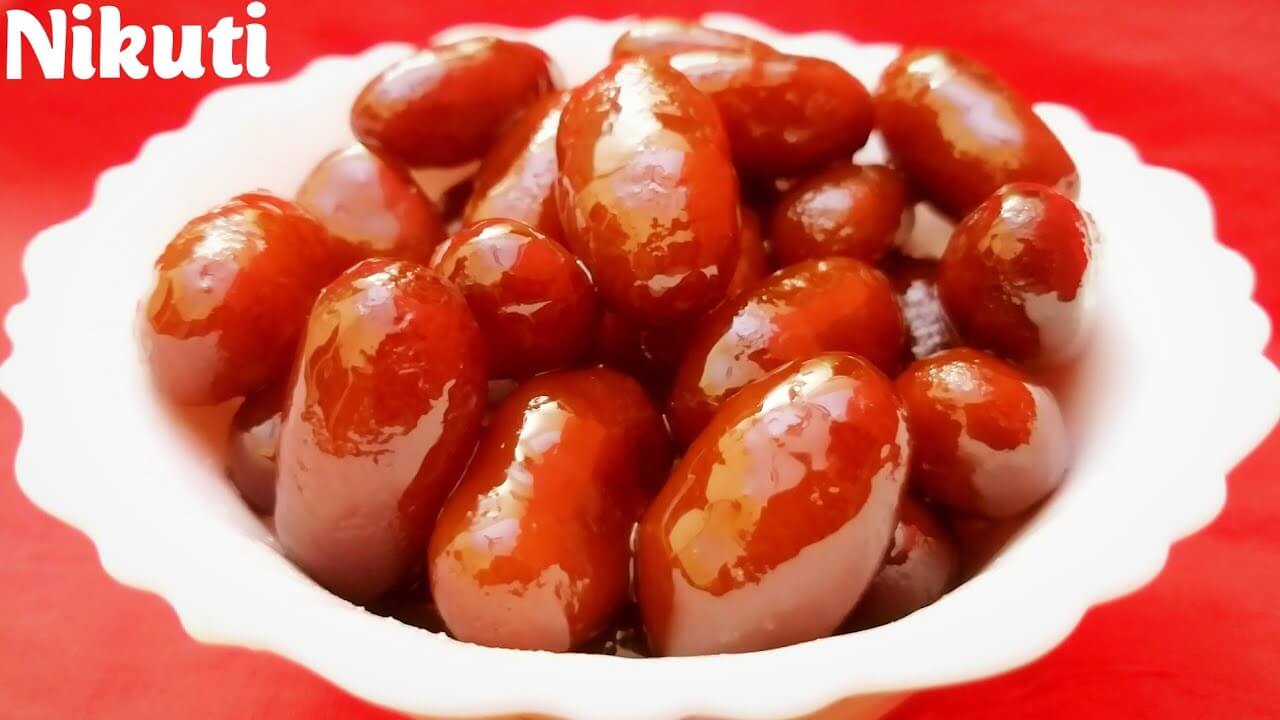 Get Recipe here –
3. KHARWAS
A wonderful Maharashtrian dish, Kharwas is so special because it is made from the colostrum milk of a cow. Made up of the colostrum, plain milk, jaggery or sugar, what is the enjoyable final product is jiggly whitish brown sweet in milky syrup, with a topping of either kesar, lemon zest, ornage zest or pista.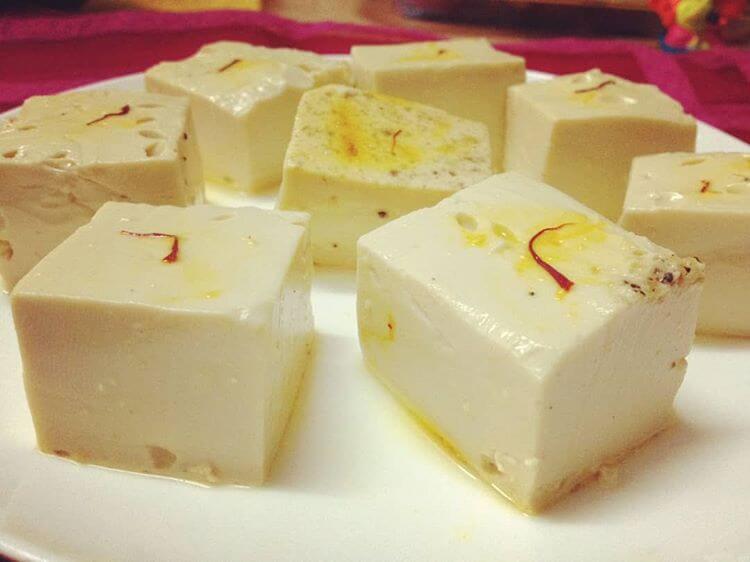 Get Recipe here –
4. MUTTAMALA
Ever heard of egg being a sweet dish? A weirdly interesting sweet dish from the Malabar region of South, Muttamala literally translated means egg necklace. This unusual sweet is served with an equally unusual egg pudding, and is a traditional dish of the Moplah community of Malabar, Kerala.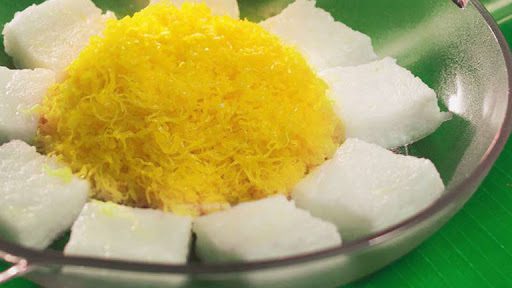 Get Recipe here –
5. PITHAS
The King of all Assamese sweets is the Pitha which is made especially during Bihu. Prepared with a rice batter, the Pitha resembles a desi pancake or crepe. What makes the Pitha a local delicacy is the stuffing the Assamese, which is generally a mixture of sesame, coconut gratings and melted jaggery.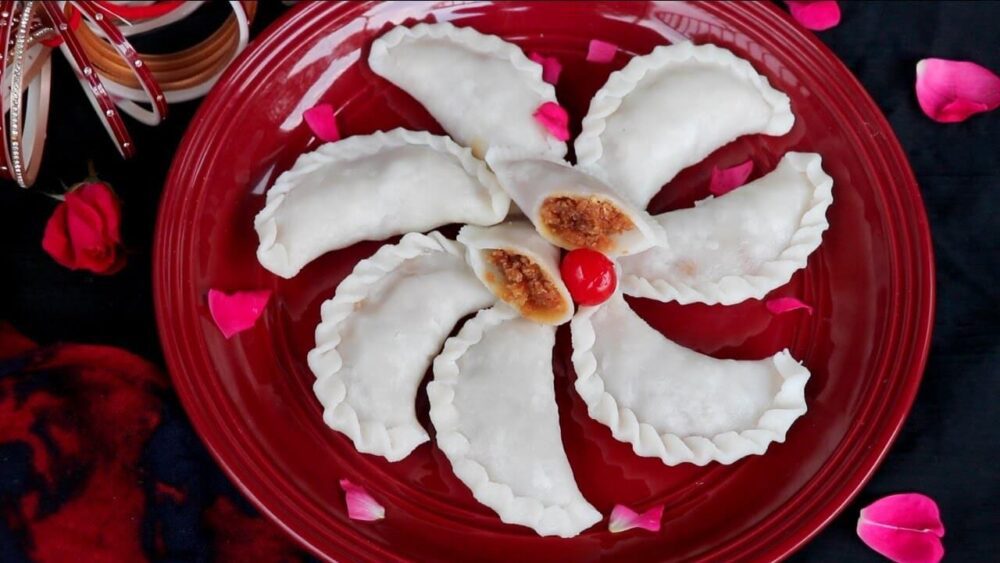 Get Recipe her –
6. MAAVILAKKU
Also known as the 'edible rice lamp' & a unique sweetmeat from the South, Maavilakku is made with rice flour and jaggery, and is a specialty of the festive season. It is a less known, but a delicacy none the less, which is moulded into shape of a lamp/diya and offered to deity with a candle lit right in the centre of the sweet.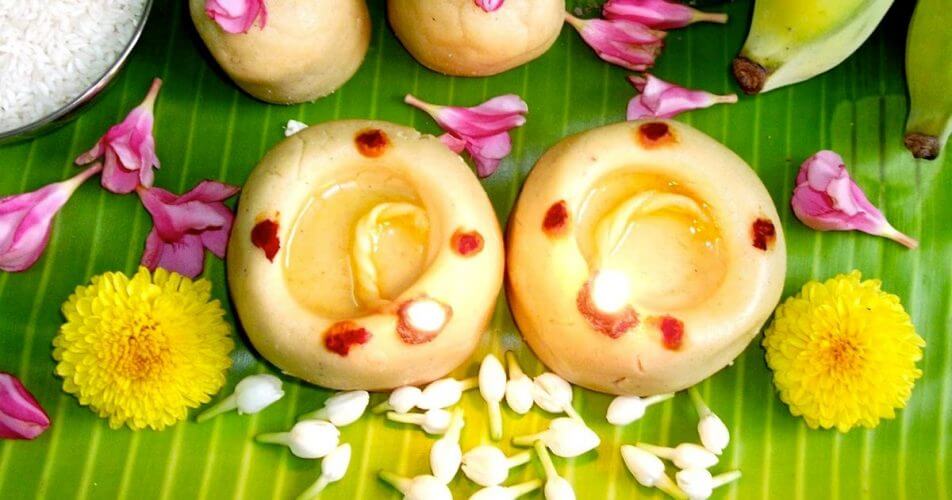 Get Recipe here –
7. PURAN POLI
One might mistake Puran Poli for dalpuri, but this weirdly amazing dish is basically a really sweet paratha, and is a native delicacy of Maharashtra. Mostly, a Holi special, the Puran Poli is stuffed with a sweet lentil filling, and can be eaten just randomly any time you want. In fact, Puran Polis could also be your main course and not necessarily just dessert.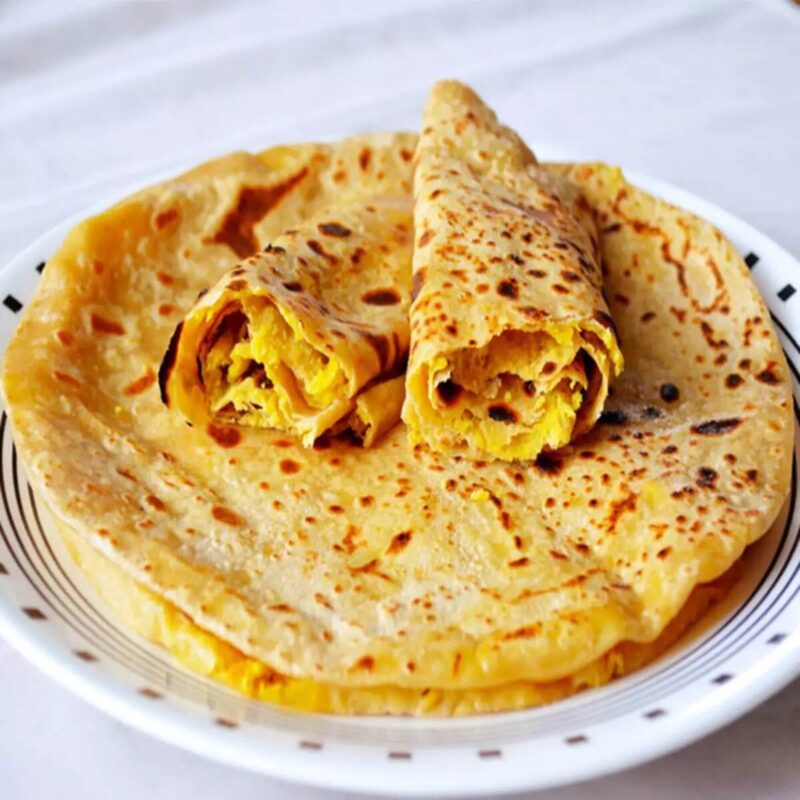 Get Recipe here –
8. TANGHOU
A sweet dish made of sticky rice, the Tanghou is a tradiontion sweet dish from Manipur. A speciality of the hill community, the Tanghou was once a sweet prepared only during festive times, but as cultural succession took over, the Tanghou was introduced to the North East Indian sweet business.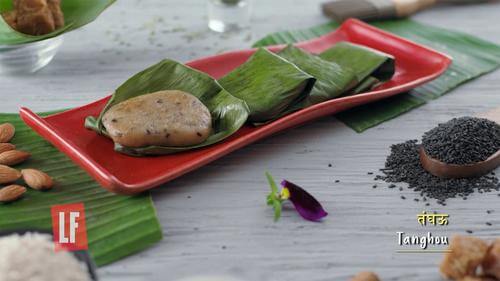 Get Recipe here – https://livingfoodz.com/recipes/tanghou-5133
9. DEHRORI
A traditional sweet of Chattisgarh, the Dehrori is more of a festive delicacy, especially during Diwali times in Chattisgarh. Basically dumplings, Dehrori is made of rice and curd as the ingredient of the dumpling, and later dipped in sweet sugary syrup. Accompanied by tea or chaas, Dehrori is a mouth-watering sweet meat from the arid Central India.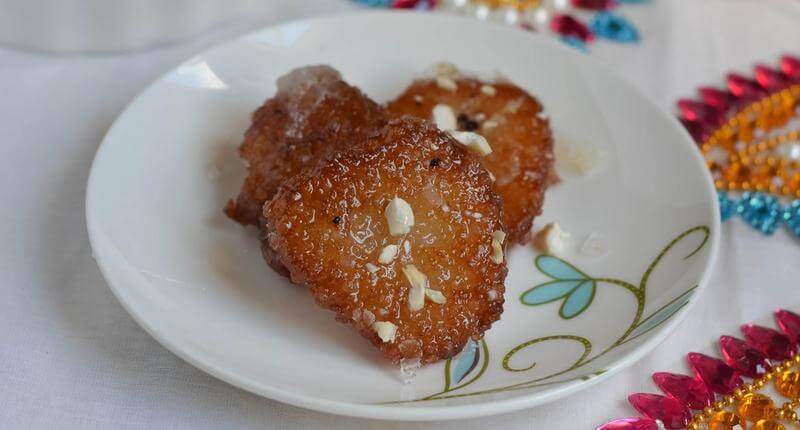 Get Recipe here – https://www.pakwangali.in/lost-recipes/dehrori-recipe-in-hindi/article/868275.html
10. PUTHAREKULU
Created in the Atreyapuram village of Andhra Pradesh, the Putharekulu is a paper like crispy sweet. One biting into Putharekulu might feel he's biting into old paper which melt into brittle dust inside your mouth and gives a wafery texture. Stuffed mainly with jaggery and nuts, this Paper Sweet is made with transparent rice paper rolled in ghee and sugar.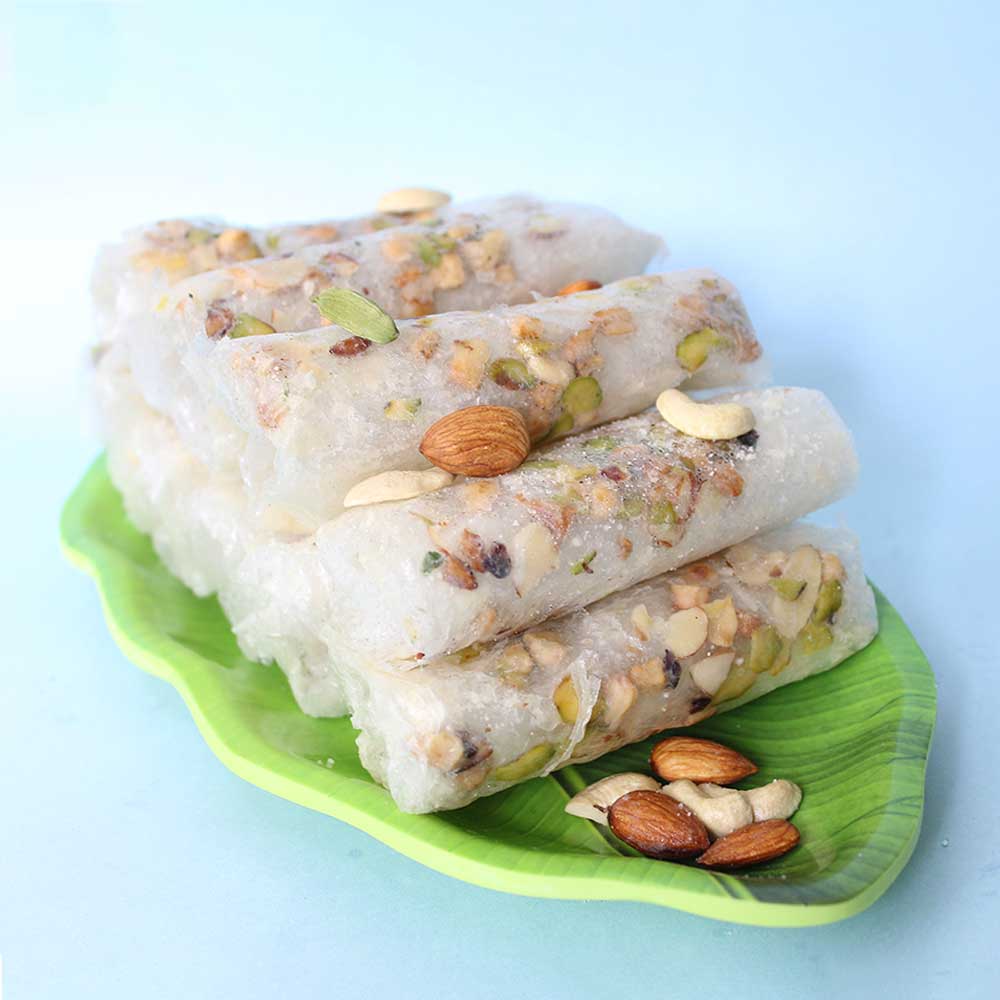 Get Recipe here – https://hubpages.com/food/How-to-make-Pootharekulu-Indian-Dessert-Recipe
11. NAAP NAANG
Locally known as Black Rice Pudding, the Naap Naang is a delicacy of Nagaland. It is a sticky black rice pudding which is carmelized with bananas/pineapple. What makes it so unique is its exotic taste and presentation, and also the fact that it has been an unexplored delicacy of the Indian Sweet world.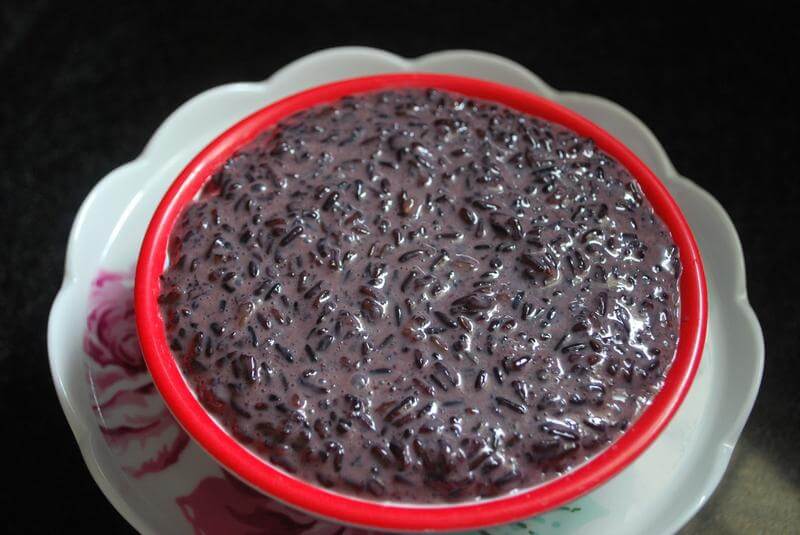 Get Recipe here – https://www.mycookingjourney.com/nap-naang-from-nagaland-black-rice/
12. PATOLEO
Another traditional Goan sweet is the Patoleo. This very interesting dish is stuffed with jaggery, grated coconut and cinnamon essence, and wrapped in a turmeric leaf which has rice paste spread over it, and then steamed. What makes it interestingly weird is the burst of a mixed flavour with the first bite.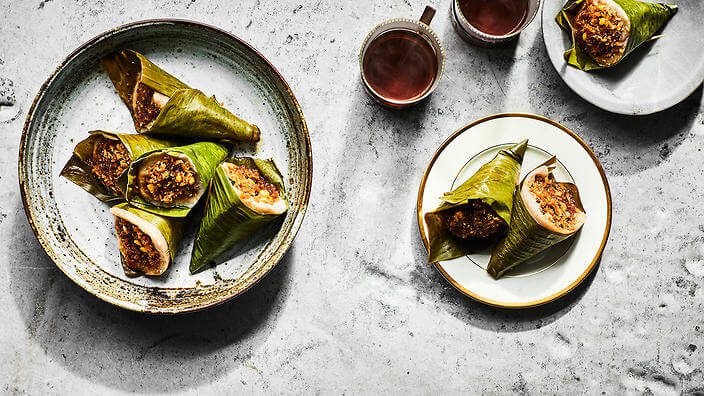 Get Recipe her – https://themadscientistskitchen.com/patoli-for-nag-panchmi/
13. PANIYARAM
The Kuzhi paniyaram or the sweet paniyaram is a delectable sweet meat from the South. Made up of left over idli batter, the Paniyarams are soft, fluffy spheres which are dipped in sweet syrup or jaggery, while the presence of cardamom powder gives an essence to the sweet.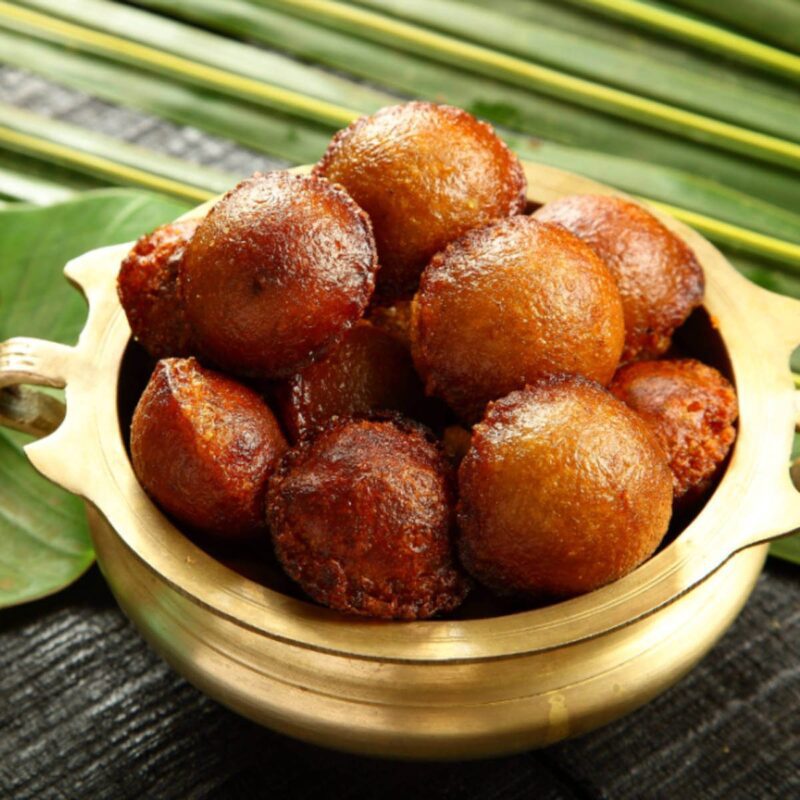 Get Recipe here – https://cookingfromheart.com/2019/06/28/nei-appam-easy-sweet-paniyaram/
14. PARWAL KI MITHAI
Ever heard of sweets made from vegetable, or in shape of a vegetable? Well, this Bihari sweet dish is made from Parwal (pointed gourd) and is in the shape of a Parwal too. Although, most people dislike Parwal, but this sweet will make you love it absolutely.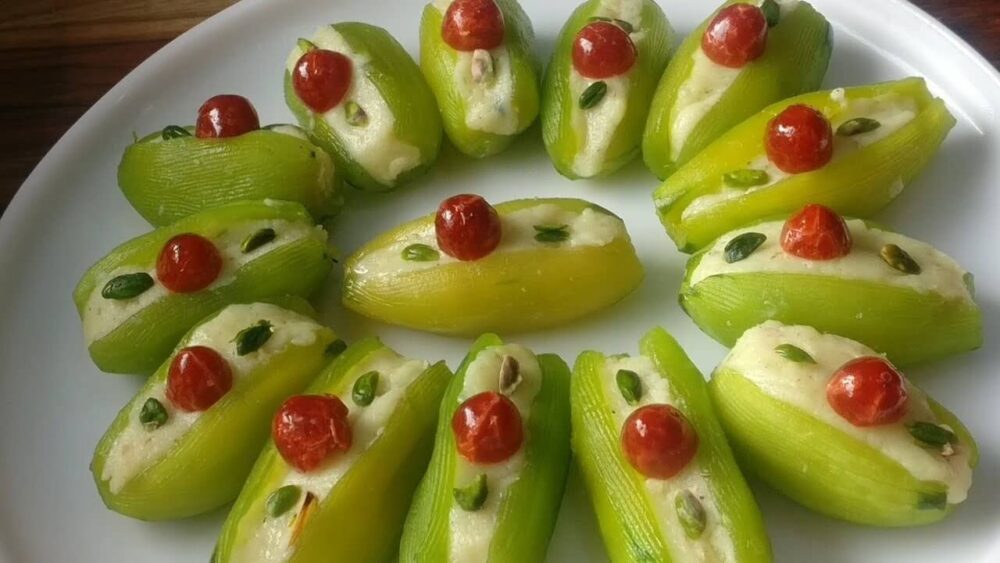 Get Recipe here –
15. SEL ROTI
One of the most unique sweet dishes in India, the Sel Roti is a tradional Sikkimese sweet dish. Made up of sweetened rice, the Sel Roti looks like uneven doughnuts, and is a special dish made with extra love during Dusherra or Diwali. Although the sweet originated in Nepal, it was not long before the Sikkimese adopted it and made their own version for the Eastern Sweet market.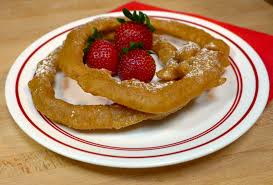 Get Recipe here –
16. Rasgulla
Rasgulla or Rosogolla is an Indian syrupy dessert popular in the Indian subcontinent. It is made from ball-shaped dumplings of chhena and semolina dough, cooked in light syrup made of sugar. This is done until the syrup permeates the dumplings. The people of Odisha celebrated "Rasagola Dibasa" ("Rasgulla Day") to reaffirm Odisha as the place of the dish's origin.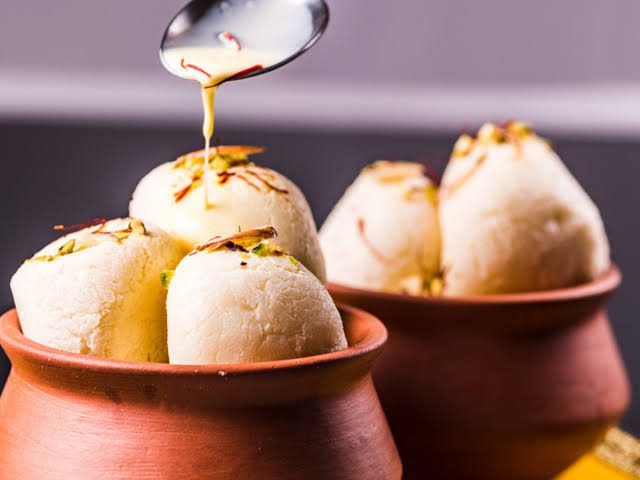 Get Recipe here–
17. Basundi
Basundi is an Indian sweet mostly in Gujarat, Maharashtra, Telangana, Tamil Nadu and Karnataka. It is a sweetened condensed milk made by boiling milk on low heat until the milk is reduced by half adding the main ingredients true cardamom, sugar, saffron. In North India, a similar dish goes by the name rabri. It can be served both hot or cold.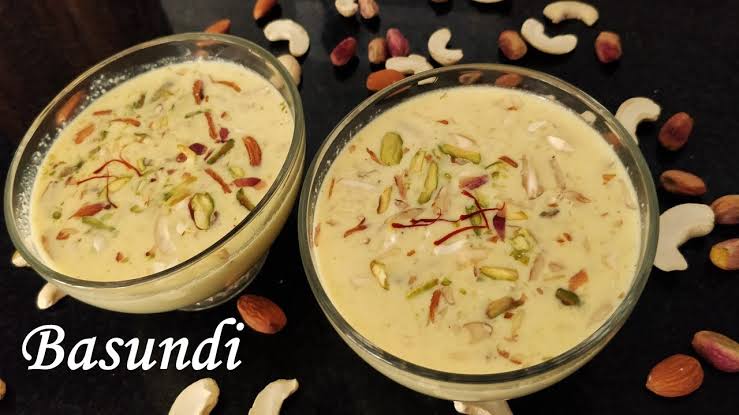 Get Recipe here–
18. Cham cham
Chomchom, cham cham, or chum chum is a traditional Bengali sweet, popular throughout the Indian subcontinent. The sweet comes in a variety of colors, mainly light pink, light yellow, and white. It is coated with coconut or mawa flakes as a garnish. The main ingredients to make cham cham aare milk, flour, sugar, cream.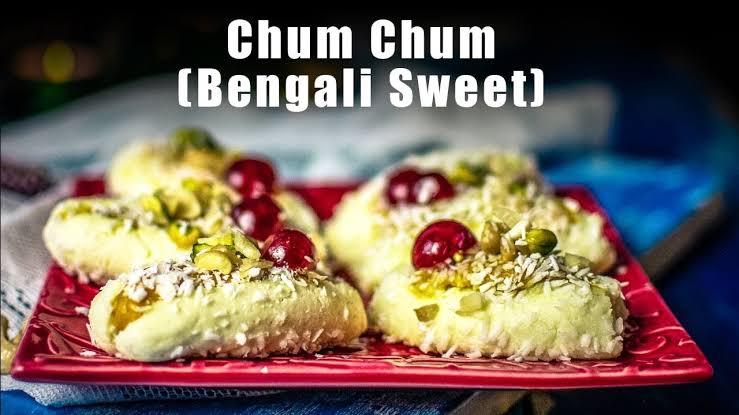 Get Recipe here–
19. Mishti Doi
Mishti doi is a fermented sweet doi originating from Bogra District in Bangladesh and a very popular dessert throughout the country. It is also popular in the Indian states of West Bengal. It is made with milk and sugar/jaggery and also known as Meethi Dahi.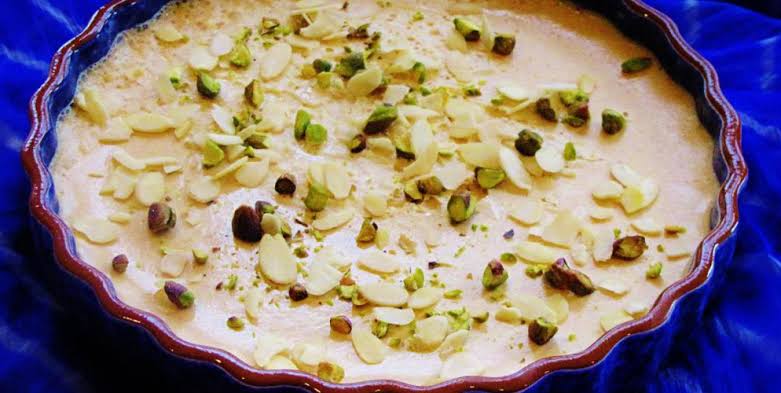 Get Recipe here-
20. Kheer Kodom
A sweet popular in Bangladesh and East India. It consists of a small ball of Rasgulla (another type of Indian dessert, which is harder than the normal ones in this recipe) covered in a layer of khoya/mava (solidified dried milk) which is further covered on the outer surface by poppy seeds. It is also known as Raskadam. The main ingredients are khoa, chana and poppy seeds. It is also known as Khoya kodom.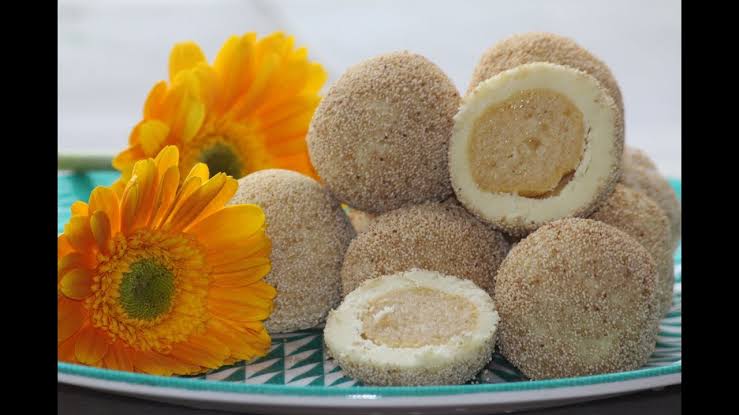 Get Recipe here–