Who doesn't love food?? And thanks to the world being a smaller place now with tourism and travel opportunities at its peak, we have the opportunity to try and taste food the world over! Although each place has a variety to offer, what always stands out is the tasty street food! Below we list the famous street foods from all around the world!!
1) Tacos al pastor, Mexico
It is made up of a corn or wheat tortilla that is folded or rolled around a filling that can include beef, chicken, cheese, pork, seafood and vegetables. Further this utensil free dish is topped with avocado, chili pepper, cilantro, guacamole, lettuce, onions, salsa and more. The dish was brought to Mexico by Christian Lebanese immigration in the nineteenth century.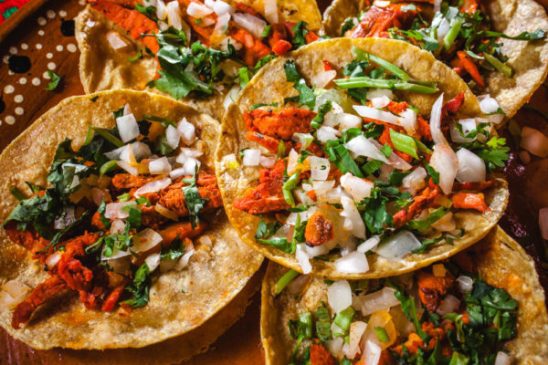 2) Hot Dog, United States
It is an American Classic and easily available in restaurants, stadiums etc. Hot Dog is basically a grilled or cooked sausage served on a steamed hot dog bun and garnished with whatever the eater pleases, ketchup, mustard, relish, onions, coleslaw, cheese and chili being some of the most common condiments.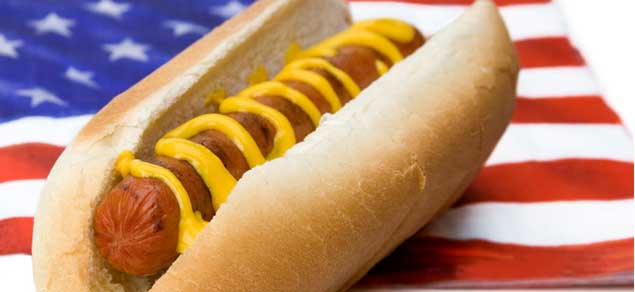 3) Chili Crab, Singapore
The quintessential Singaporean dish consists of crabs served whole, stir fried in a sweet and sour sauce of tomato, egg and chili. Its invention is credited to Cher Yam Tian, who began serving the spicy crustaceans from a street cart in the 1950s.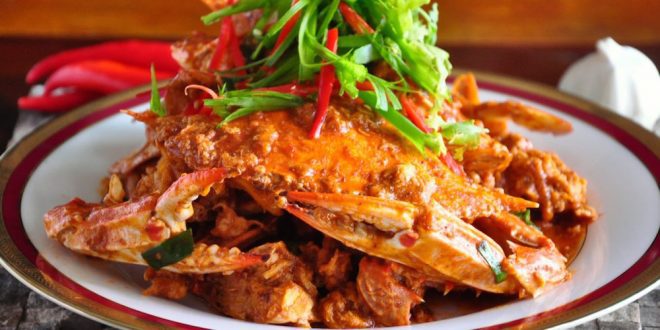 4) Banana Cue , Philippines
This popular street food of Philippines consists of "Saba Bananas" deep fried and coated in caramelized brown sugar before being skewered on bamboo sticks.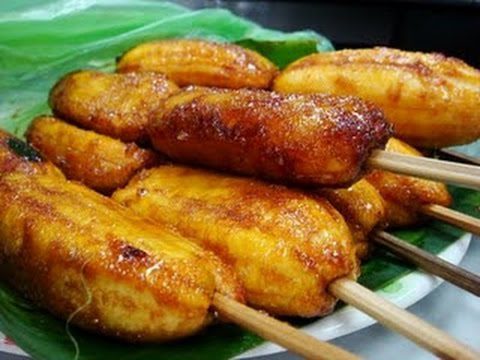 5) Arepas, Columbia
They are round corn cakes much thicker than tortillas. They are grilled or baked before being stuffed with cheese. It is a popular breakfast option there.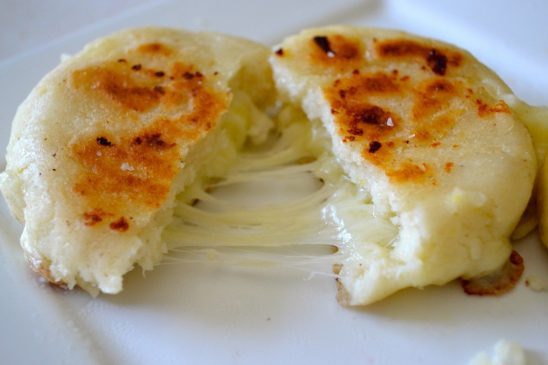 6) Bunny Chow, South Africa
It is Durban's most famous street food with spicy fillings ranging from chicken to mutton. It consists of quarter, half or whole portions of a hollowed out loaf of bread filled with a variety of thick curries.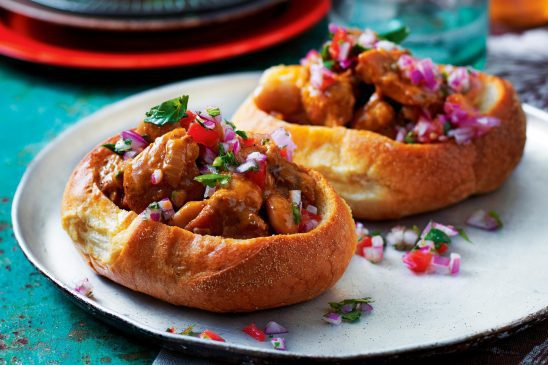 7) Pierogi, Poland
Shaped in parcels they are made from simple dough of flour, egg, water and salt and filled with meat, potatoes and cheese. They are first boiled and then butter fried.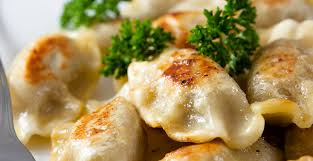 8) Banh mi, Vietnam
The key ingredient is a thinner and crisper Vietnamese-style baguette (made with rice and wheat flour), filled with a fresh mix of coriander, pickled carrot, daikon and meats ranging from pork belly to chicken.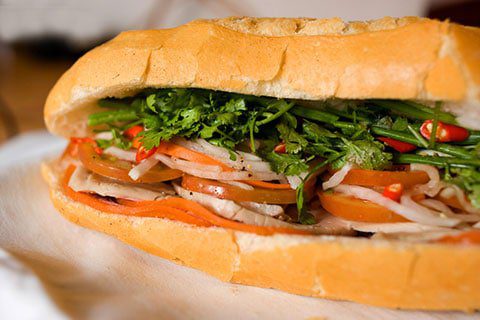 9) Calzone, Italy
Some people call them folded over pizzas. Baked in the oven, they are made with salted bread dough that is stuffed with ham, salami or vegetables, as well as mozzarella, ricotta and Parmesan or pecorino cheese.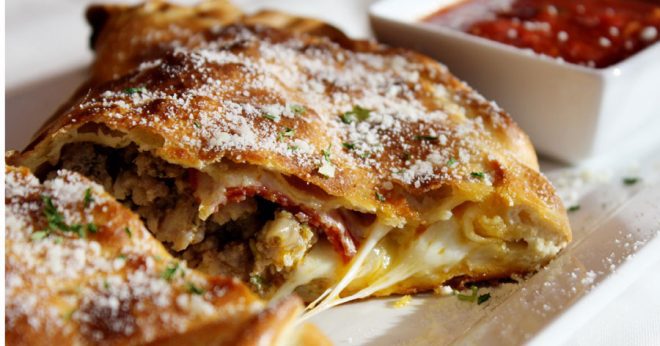 10) Currywurst , Germany
Found with some variations all across Germany, it is basically a German sausage. Pork sausage is steamed, fried and then cut into slices before being seasoned with curry ketchup and curry powder.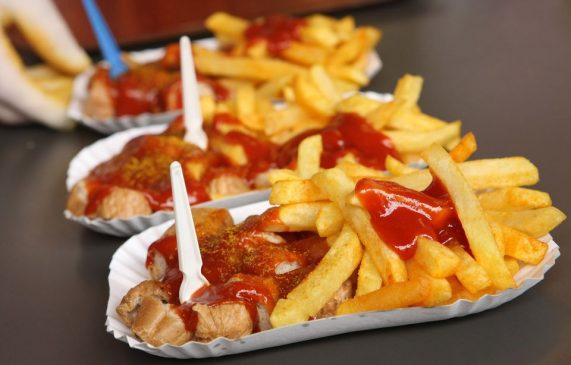 11) Ramen, Japan
This street food of Japan is famous throughout the world. Ramen is basically wheat noodles are served in a broth that is typically meat or fish-based, and soy sauce or miso is used as flavoring, as well as toppings such as a boiled egg, sliced pork, crispy duck, scallions or dried seaweed are added.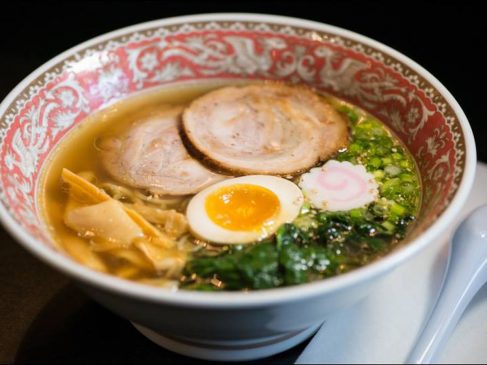 12) Stinky Tofu (China, Hong Kong and Taiwan)
Generally, it is made by adding tofu to a brine made with fermented milk, meat and vegetables that sometimes also has Chinese herbs, bamboo shoots, amaranth greens, mustard greens and dried shrimp. It can be eaten cold, steamed or stewed but is preferred deep-fried. This crunchy on the outside but soft on the inside dish is topped with pickled cabbage or chili sauce.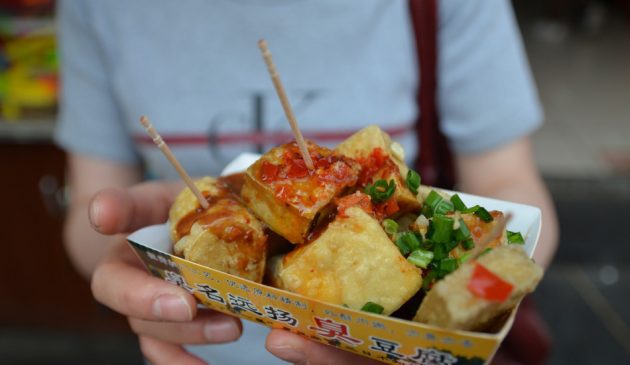 13) Tornado Potatoes, South Korea
It is a simple snack and quite famous as well. A whole potato is spiral cut on a skewer and then deep-fried before being brushed with seasonings such as cheese, honey or onion.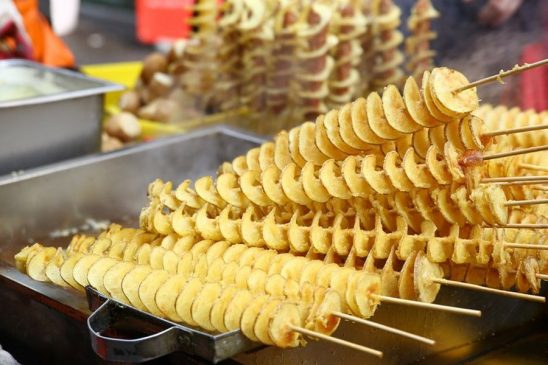 14) Bhel Puri, India
The dish consisting of puffed rice, boiled potato, chopped tomato and onions, salt ,masala and namkeen is super yummy! A lot of variations of the same are also popular.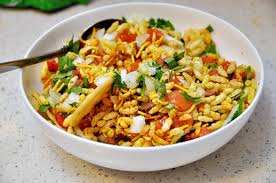 15) Churros, Spain
Churros are sweet and crunchy deep-fried sticks of dough. They can be eaten plain or rolled in cinnamon sugar and dipped in hot chocolate.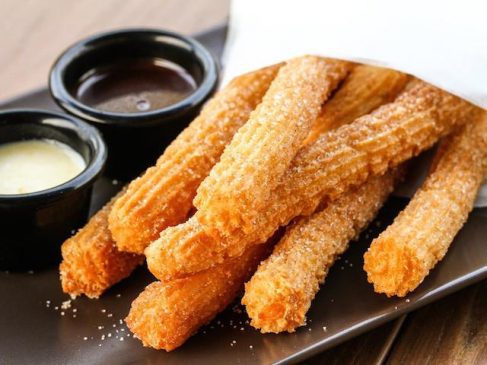 These are just a few! Do comment below your favourite street food that you tried when you stepped out for a trip or plan to try on your next!!