The caves of Ajanta are carved into a steep mountain overlooking the Waghur river in a valley about 105 kilometres northeast of Aurangabad in Maharashtra. The 30 caves are much older than the Ellora Caves and can be dated back to 2nd century BC to 6th century AD. Being brilliant in their detailing the Ajanta caves are a fine specimen of Indian artwork and craftsmanship. Soon after the caves were made they were abandoned and until 1819 the caves remain unexplored in the Deccan forest. The cave fell upon the knowledge of John Smith accidently while he was a part of a hunting party and with this these brilliant Indian rock-cut architectures came to forefront. Today the site is under the protection of Archaeological survey of India (ASI) and very well so since the Ajanta caves are rich in culture. Here you can read about the Ajanta caves history and its significance.
About the caves: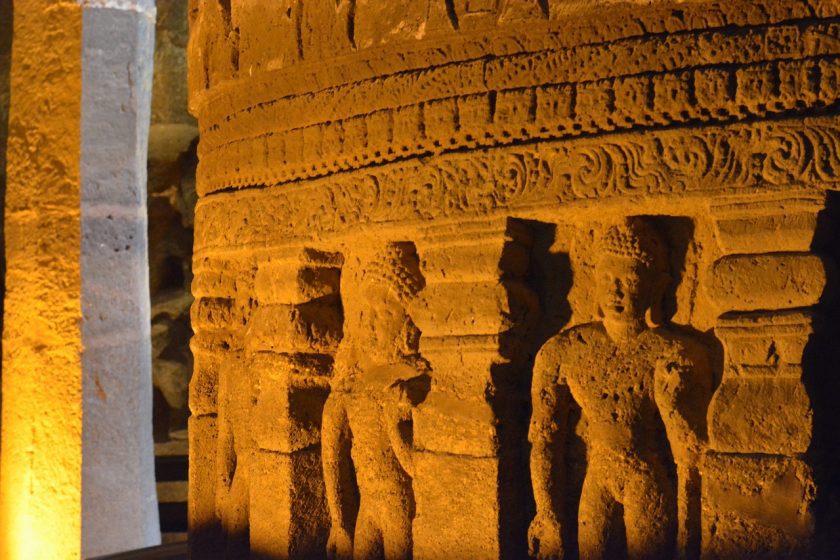 One can explore majority of caves, but certain caves are very magnificent. These caves are the finest example of Indian wall-painting. While these caves depict basic mythology through exquisite carvings done illustrating Buddha and other figures of Lords they also showcase the lifestyle of ancient times. They probably do even shed light on the socio-economic relations India had with the foreigners. One shall also find here stupas and dwelling cells called viharas.
It is also interesting to note that the style that is tempera painting that has been used is done through means items readily and naturally available like glue, dried lime etc. The colours too that were chosen were naturally available in rocks like red, lapis lazuli, black etc. You shall find minute details and precision in every painting and sculpture.
Timings and days:
The caves are open from 9:00 AM to 5:00 PM and are shut on Mondays for general public.
How to reach: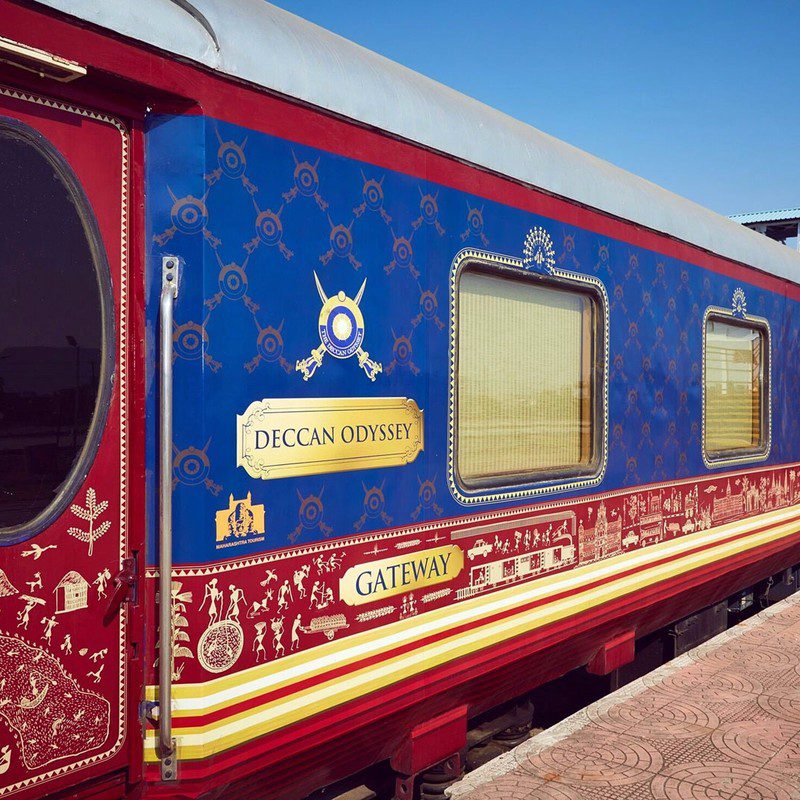 Firstly, you must arrive at Aurangabad to reach the Ajanta Caves. From the city center of Aurangabad the caves are about 102 kilometres away on the Aurangabad – Ajanta – Jalgaon road. Hiring a taxi would be the most feasible way to reach. In case, you wish to travel by bus you can opt for Maharashtra State Road Transport Corporation (MSRTC). The bus starts from Aurangabad Central Bus Station and drops you off at the Ajanta Caves entrance road.
By train travellers can take the train to Jalgaon city from the where the caves are just about 60 kilometres. The Jalgaon Junction is well connected to important cities like Mumbai, Agra, Bhopal etc. Another way would be to arrive at Aurangabad via train and then go explore the beautiful caves. The Aurangabad station has well connectivity too. If you are willing to travel by air, then Aurangabad Airport which is a domestic airport is the closest airport to the Ajanta caves.
Places nearby:
Ellora Caves: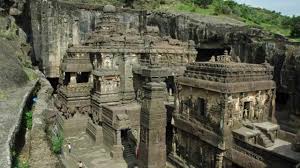 If you have two days' time to go exploring, you may extend your trip to Ellora Caves. Keep a day for Ajanta Caves and the next one for Ellora Caves. Ellora Caves like the caves in Ajanta is a UNESCO World Heritage Site located in Aurangabad district itself in Maharashtra. It is considered to be one of largest monastery-temple cave complex that has been cut in a rock in the world. It features Buddhist, Hindu and Jain monuments and also various artworks all of them dating back to 600 – 1000 CE period.
Narnala Wildlife Sanctuary: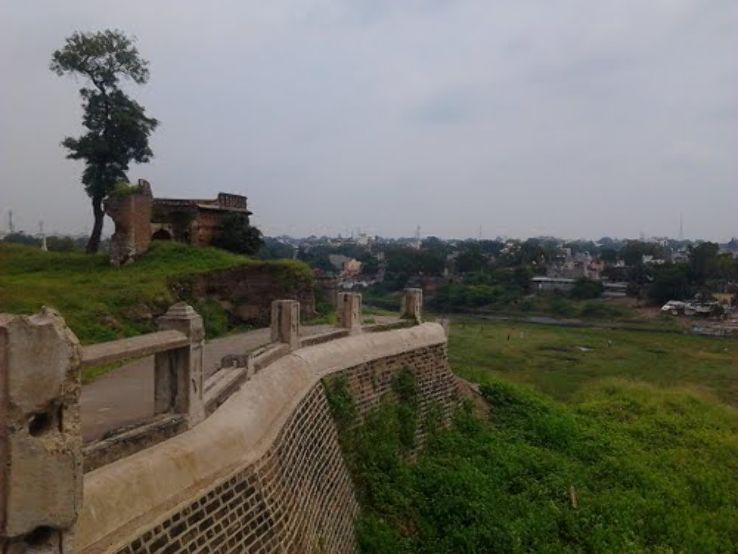 Just about 30 minutes away from the Ajanta caves, Narnala Wildlife Sanctuary is a best possible way to slightly extend your trip. It is located a few kilometres from Akola district in Maharashtra and is among the famous sanctuaries in the country. The dense forest surrounding the Narnala Fort was declared to be a sanctuary in 1997. It's spread over an area of arounf 12 sq. km and is home to various species of flora and fauna.
Bibi ka Maqbara: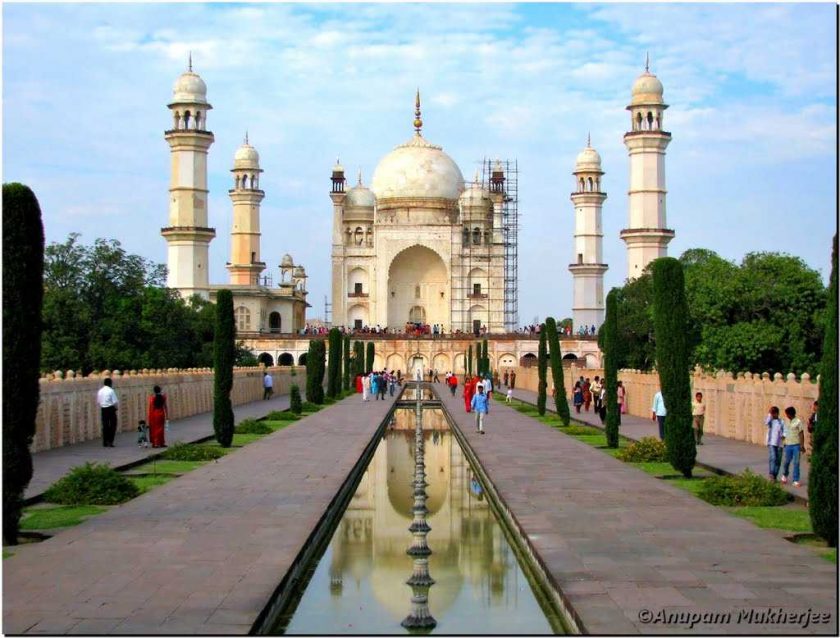 Having a striking resemblance to Taj Mahal and built along its lines Bibi ka Maqbara is often called the Taj of Deccan but due to loss of funds it could not be an exact copy. Bibi ka Maqbara is a beautiful mausoleum of Rabia – Ul – Daurani or also known as Dilras Banu Begum, the wife of Aurangzeb a Mughal Emperor. It was constructed in 1661 in her memory by Aurangzeb. While you kill time in Aurangabad, this will definitely be a good place to visit.
Panchakki: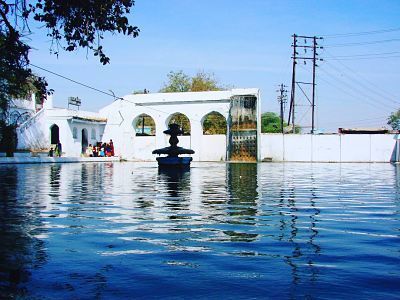 Located close to Bibi ka Maqbara in Aurangabad, Panchakki is a water mill complex consisting of a court, a madrasa, the house of a minister, a mosque, houses dedicated to females and a sarai. The mill derives it names from the grinding mill used to grind grains for the pilgrims. Surrounded in hues of blue and shades of green, Panchakki is a perfect picnic spot and a much-frequented attraction in Aurangabad.