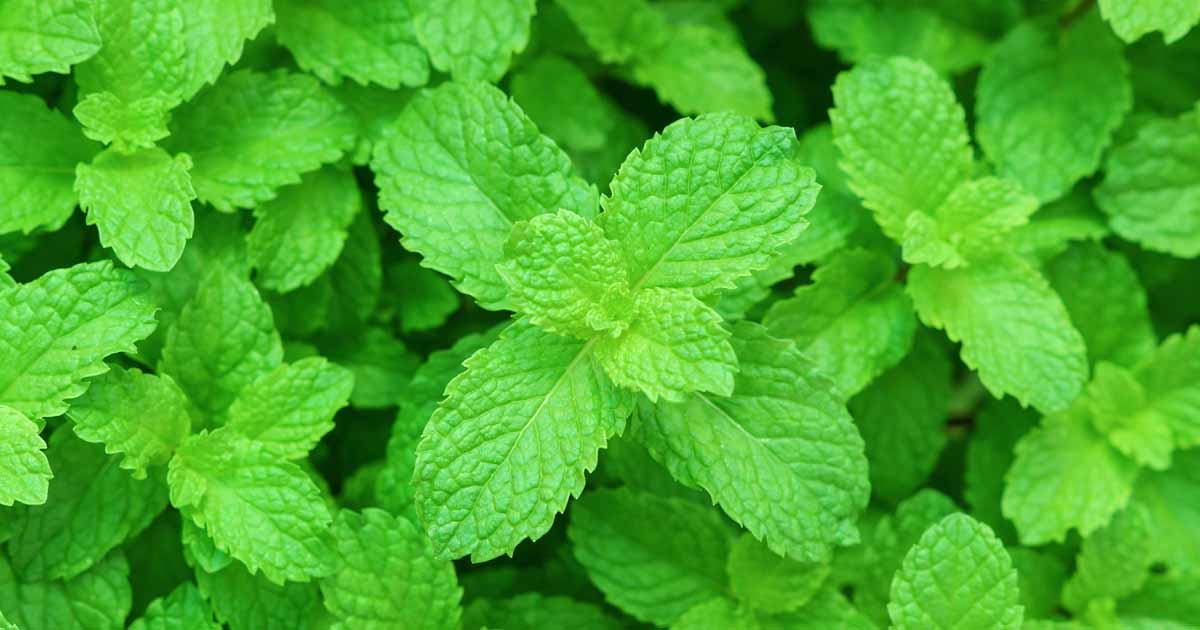 Looking for good skin and hair care routine? Pamper yourself in this lockdown with the natural ingredient of peppermint whose benefits are efficacious. Peppermint was originally cultivated in Europe and Middle East but now spread globally and appreciated for its characteristics and benefits. It's a hybrid of water mint and spearmint coming to rescue you of your skin and hair obstacles! Following is the benefits of peppermint for skin and hairs.
1. Muscle Pain
In this world of hustle, we all are working like machines. Running from here and there or the exact opposite – sitting long hours in same positions. Peppermint oil decreases the muscle and ligament pain and help you to continue the hustle again the next day. The methanol produces a cooling effect on the achy muscles to help relieve the pain.
2. Skin Itching
Itching and irritation is heightened in summers and humid seasons. Not sure if they would be die down completely but peppermint oils again are a saviour in this aspect. Mix it with mineral/olive oil. Apply till the time as per your body supports. It can be half an hour or even overnight.
3. Headaches and Migraines
Loads of people look for medicines to ease their headaches. They can also try and give this natural element one shot. They are proven to act as a pain relief. Keep in mind to use a diluted version of peppermint oil (with water) for application. The mint sensation helps the brain get rejuvenated!
4. Natural Cleanser
In this pollution-filled environment, our skin deserves deep cleaning! It has known to be possessing nourishment components – antiseptic and anti-bacterial, for your skin cleaning. You'll see efficacious results applying the oil regularly. Peppermint face cleansers are available in the online market easily now. Some that you can check out :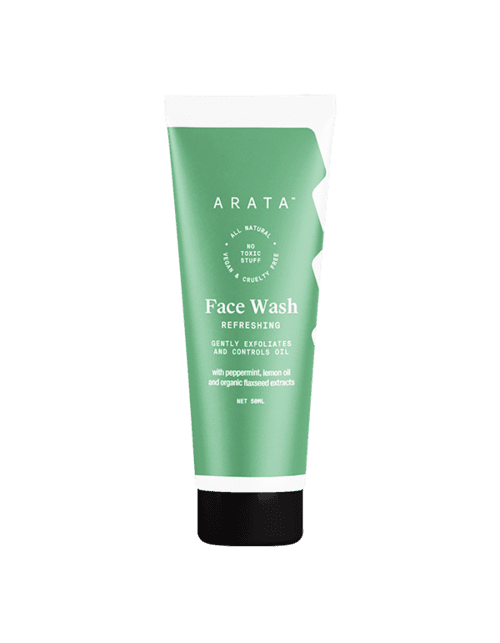 5. Prevents Acne
Acne can make us frustrated and a big cause for someone's insecurity. Every natural product is better than applying medicated ones. You can dilute the peppermint oil with water and apply on a the desired spot. Good things take time! Don't expect instant results. Try the oils from Kama Ayurveda and Juicy Chemistry.
6. Dandruff Problems
Applying the essential oil to your scalp can help you keep dandruff at bay. It's also used in anti-dandruff shampoos as having anti-inflammatory properties. So if you want to get rid of the most common scalp problem, switch your shampoo or make a hair mask with one cup of herbal tea, few drops of peppermint oil and 1 tablespoon of vinegar. Rinse your hair with this and then shampoo and conditioner. You can also check out anti-dandruff hair masks.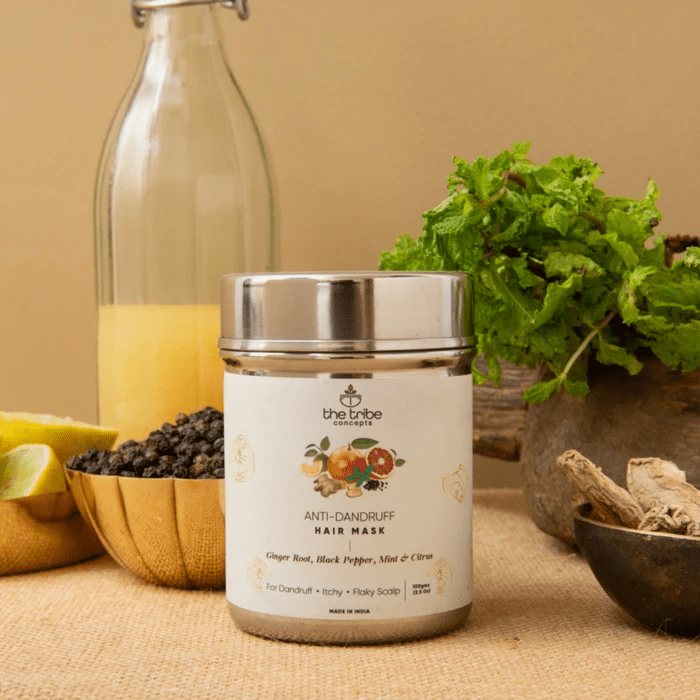 7. Thicker and Trigger Hair
Let's go deep to the root! If they aren't strong then making your hair survive this environment is really a task. And who doesn't want the ideal type of hair. Apply the oil to your scalp and massage. Leave it for around 20 minutes and then wash the hair. Sometimes the oil can be heavy for some; if you feel the heaviness wash the hair early.
8. Lice Treatment
When one gets lice in one's hair, it's difficult to drive them out. Peppermint can be a knight in your shining armour. Used with the combination of tea tree oil, you have your army ready to fight the nasty lice. Brands like Mama Earth and Hair shield have also come up with hair masks made of peppermint.
9. Hair Growth
It's a known saying to cut your hair so that hair grows faster! Might be true to some extent but the hair won't go rapidly if you don't maintain it. Usually blood circulation is to be increased in the scalp for the growth to occur. Methanol present in oil checks this box as well.
10. Balances Oil Content
Our skin and scalp both secrete and contain oil content. People with oily skin know the excess of the same. It might be ironic but peppermint oil on application actually reduce the extra oils in the body. Peppermint soaps are also helpful in this aspect :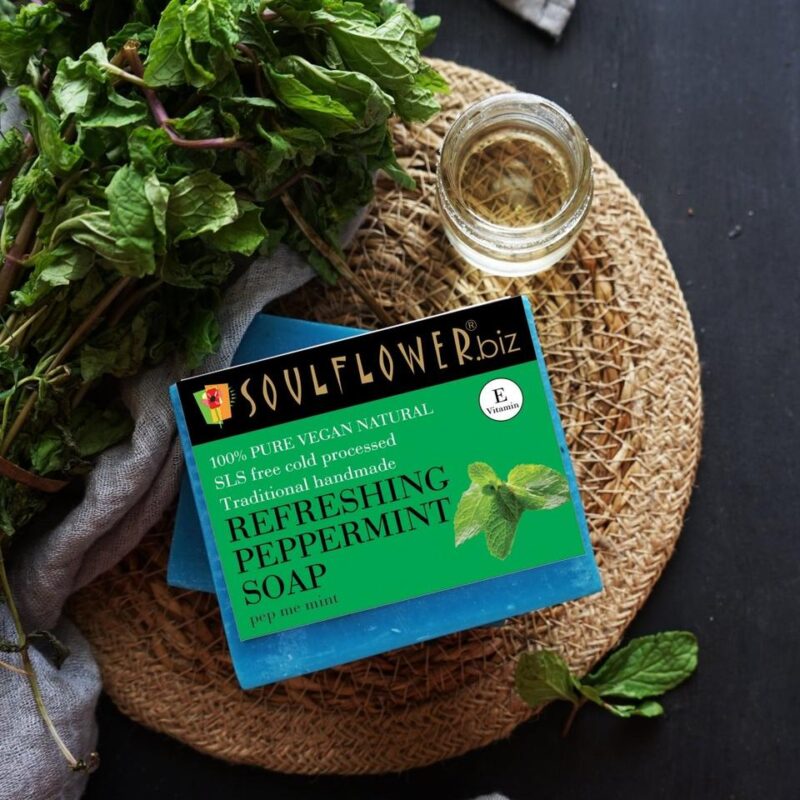 11. Sunburn Skin is a No-No
Tanning and sunburn skin is a nightmare. On a second shout, a day mare. Peppermint is able to bring you back from a minor sunburn to your normal healthy skin. Since it's concentrated, one should always remember to dilute the oil or mix with other ingredients otherwise it may result in a worse situation. Brands like Kama Ayurveda and Soul flower are easily available on Amazon.
12. Even Good for Sunburnt and Dry-Chapped Lips
The methanol soothes the skin and diminishes the unwanted skin issues. And this is the plus one. It's usually diluted in water and put on. Another alternative to desi ghee.
13. Homemade Peppermint Shampoo
In case if you have lost trust in the chemically manufactured shampoos in the market. Invest in making your own. A personalized one. A lot of how-to's are easy to find on the internet in relation to your sensitivities.
14. Insect Bites
If you are the person that attracts all mosquitoes, spiders and other insects. Then try this technique. Even the strong aroma of peppermint can drive away these bugs. Plus peppermint oil also heals up the wounds and bites of the same. Best for a hiking/camping adventure.
15. Facial Scrub
Missing the glow on your face? Make the ideal face mask by adding 3-4 drops pf peppermint oil with 2 tablespoons of olive oil and 3 tablespoons of table salt. After mixing them, exfoliate your skin and rinse it off. You'll soon notice the vibrant skin texture.
Although with a long list of benefits, anything beyond a limit is hazardous for health. Some people might be allergic to peppermint so make sure you know your body before going crazy on peppermint products. Careful and judicious use is the key to relieve your issues not causing other ones.