Game of Thrones is a glorious adaptation of the series A Song of Ice and Fire. It is inspired by our timeline's medieval world to a certain extent. It is a very innovative take on the feudal system, royalty, and medieval political systems. Based on real great writing, Game of Thrones has a quite compelling story. It is a blockbuster show of the 20th century till now. The show is one of the best fantasy series to have ever been produced. This show itself is very immersive. It is the best show ever created for the TV. Game of Thrones is a complete package as it includes fights, fantasy, kings, warriors, magic, perfect story, outstanding characters, politics and much more. Game of Thrones can be watched on Hotstar+Disney or you can directly watch the show on HBO channel on the TV. The show is tremendously entertaining with an IMDB rating of 7.5/10. The cast of Game of Thrones is extremely talented and you will fall in love with each one of them. It's a must watch show. 
1. "In battle, Discipline beats numbers 9 times out of 10" – Jon Snow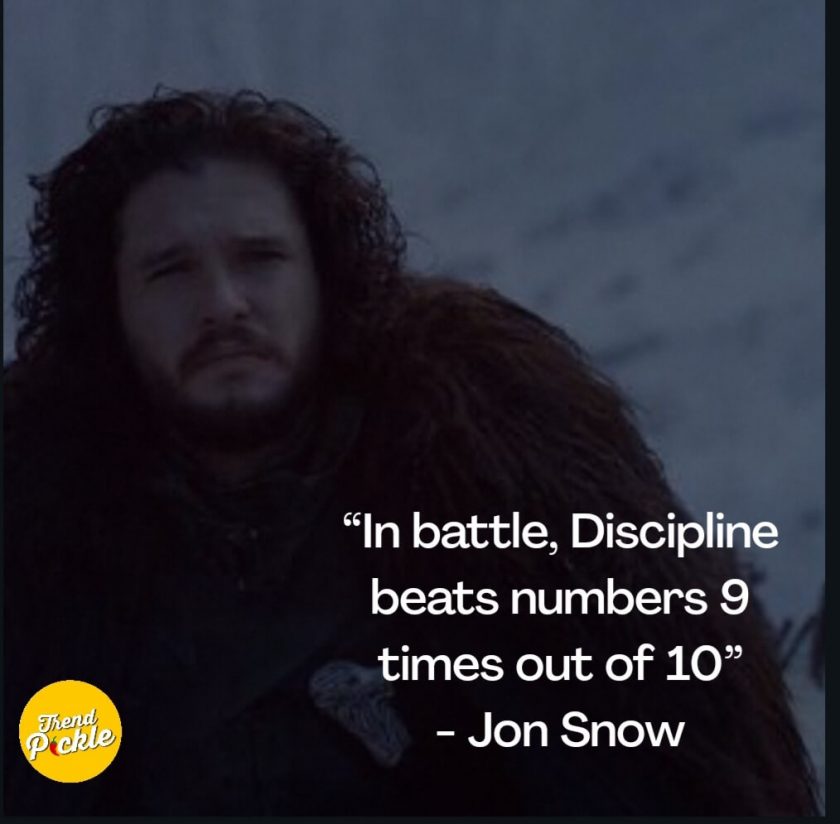 2. "The day will come when you think you are safe and happy, and your joy will turn to ashes in your mouth" – Tyrion
3. "A lion does not concern himself with the opinion of sheep" – Tywin
4. "Chaos isn't a pit. Chaos is a ladder" – Littlefinger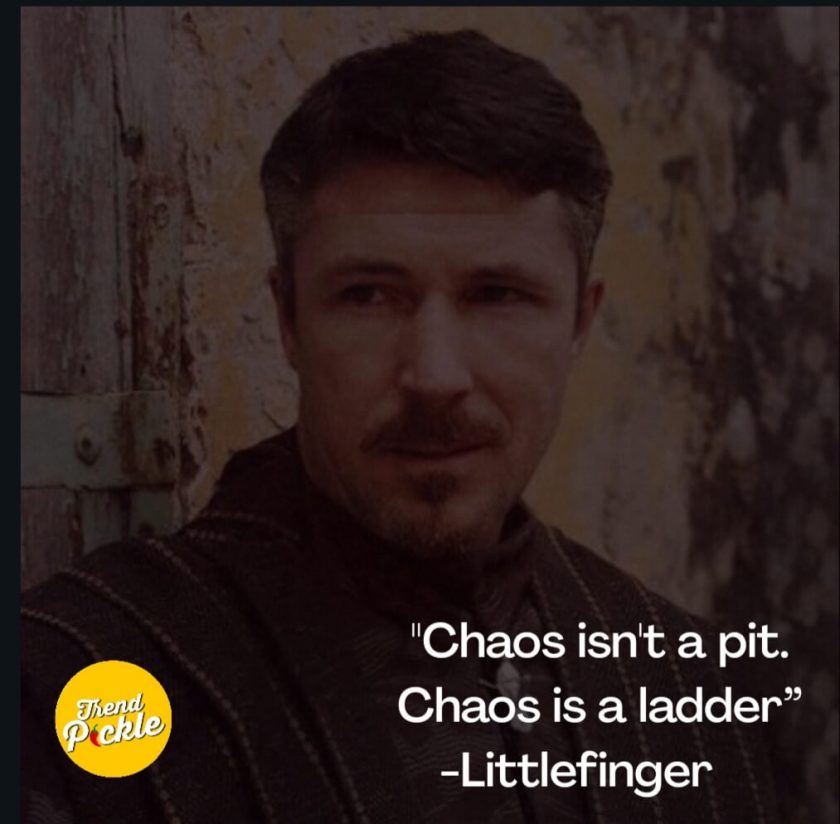 5. "The things I do for love" – Jaime Lannister
6. "Nothing fucks you harder than time" – Davos Seaworth
7. "Any man who must say 'I am the King' is no true King" – Tywin
8. "If you think this has a happy ending, you haven't been paying attention" – Ramsay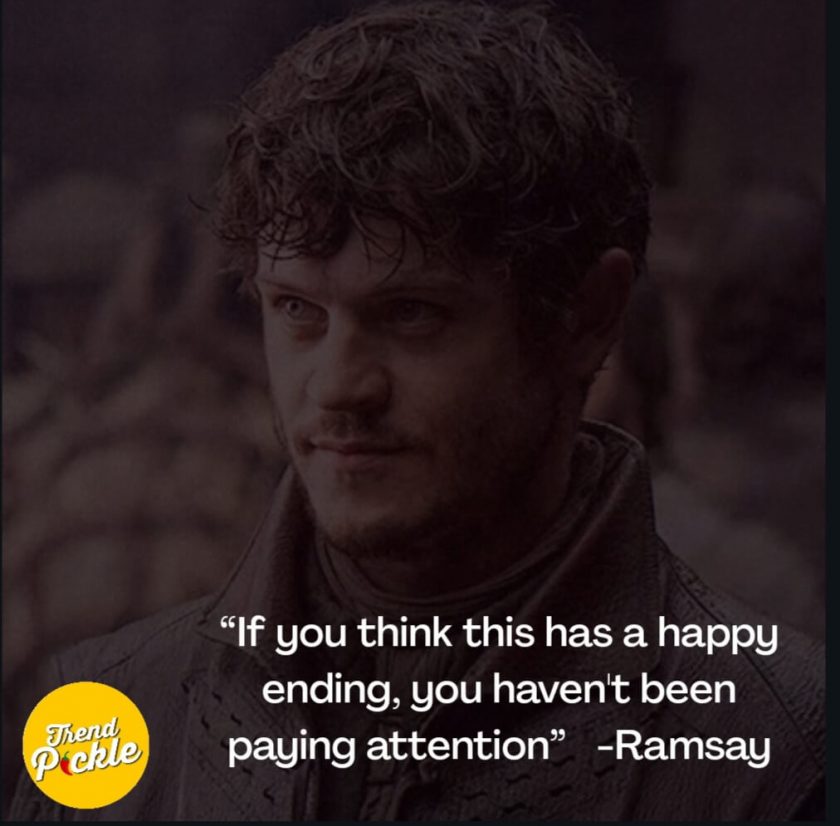 9. "Power resides where men believe it resides. It's a trick; a shadow on the wall" – Varys
10. "The night is dark and full of terrors" – Melisandre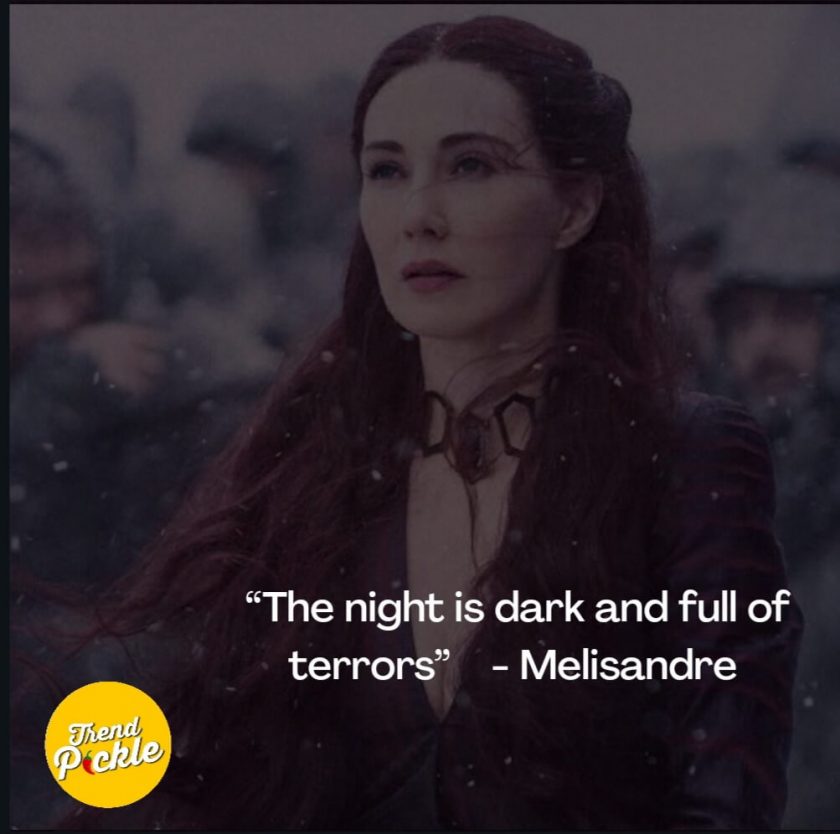 11. "Never forget what you are. The rest of the world will not. Wear it like armour, and it can never be used to hurt you" – Tyrion
12. "Money buys a man's silence for a time. A bolt in the heart buys it forever" – Petyr Baelish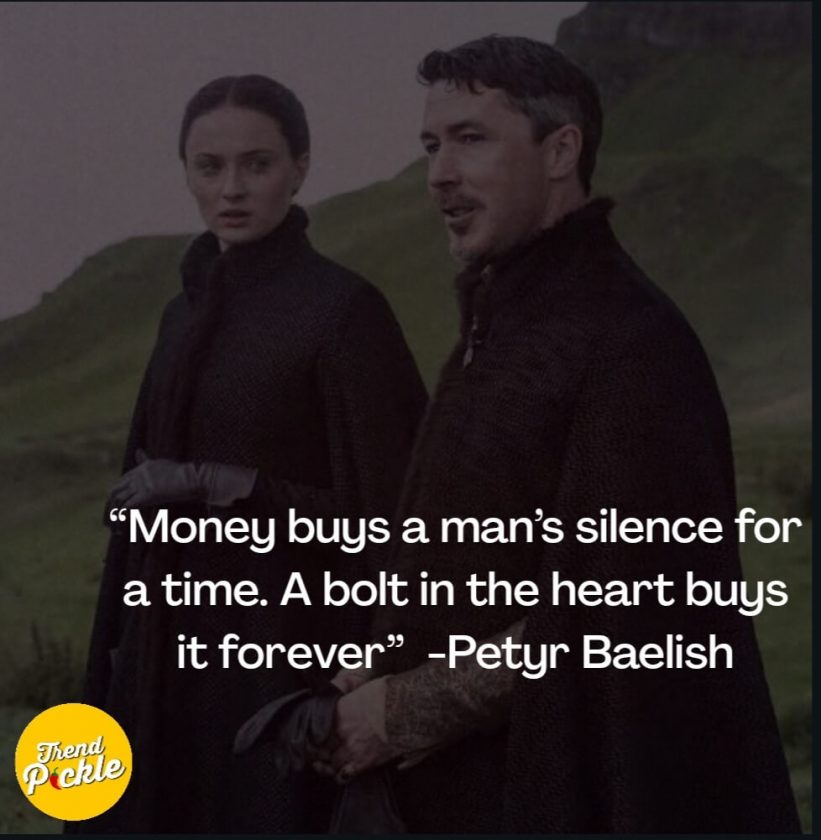 13. "Can a man still be brave if he's afraid?" – Bran Stark
"That is the only time a man can be brave!" – Ned Stark
14. "The more people you love, the weaker you are" – Cersei Lannister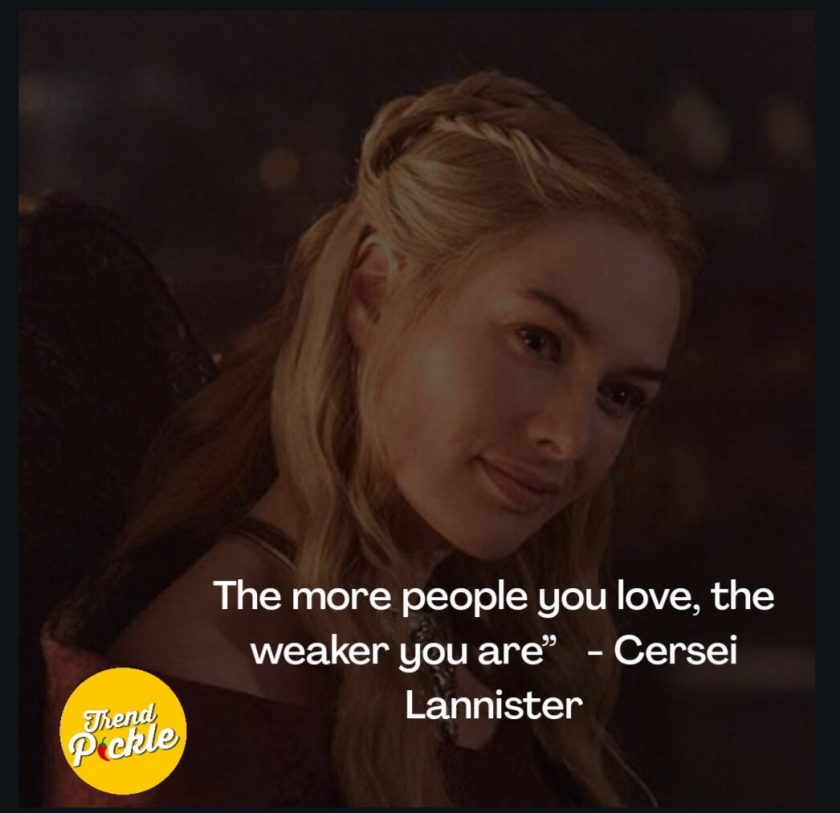 15. "There is only one god, and His name is Death. And there is only one thing we say to Death: Not Today" – Syrio Forel
16. "People work together when it suits them. They're loyal when it suits them. They love each other when it suits them, and they kill each other when it suits them" – Orell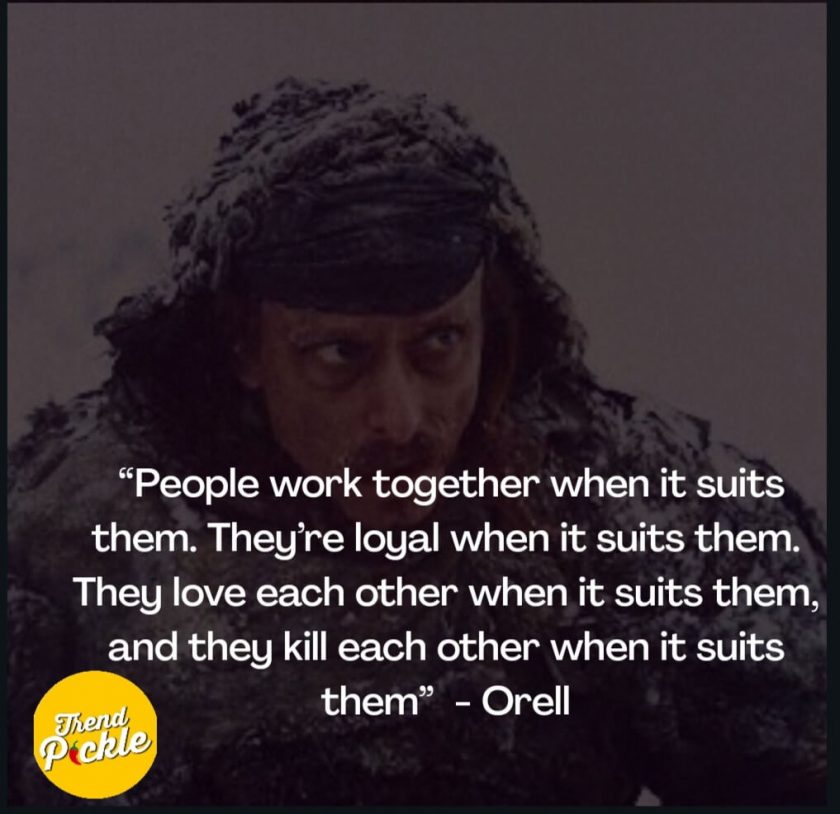 17. "Some old wounds never truly heal, and bleed again at the slightest word" – Ned Stark
18, "It doesn't matter what we want, once we get it, then we want something else" – Petyr Baelish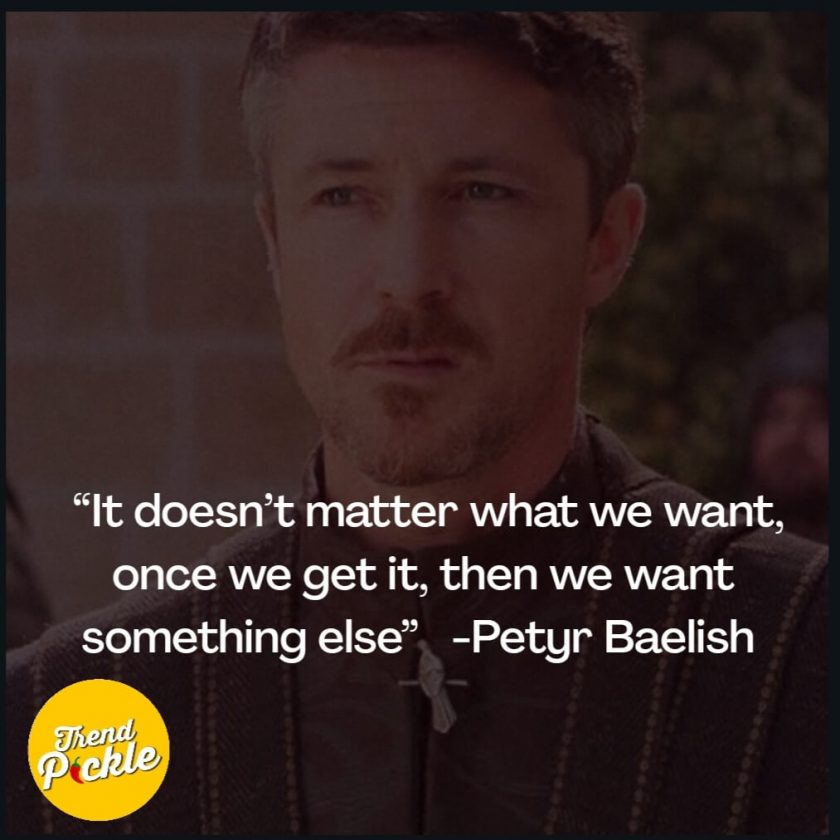 19. "A Wise Man Once Said That You Should Never Believe A Thing Simply Because You Want To Believe It" – Tyrion Lannister
20. "Poison is a woman's weapon. Men prefer Steel" – The Hound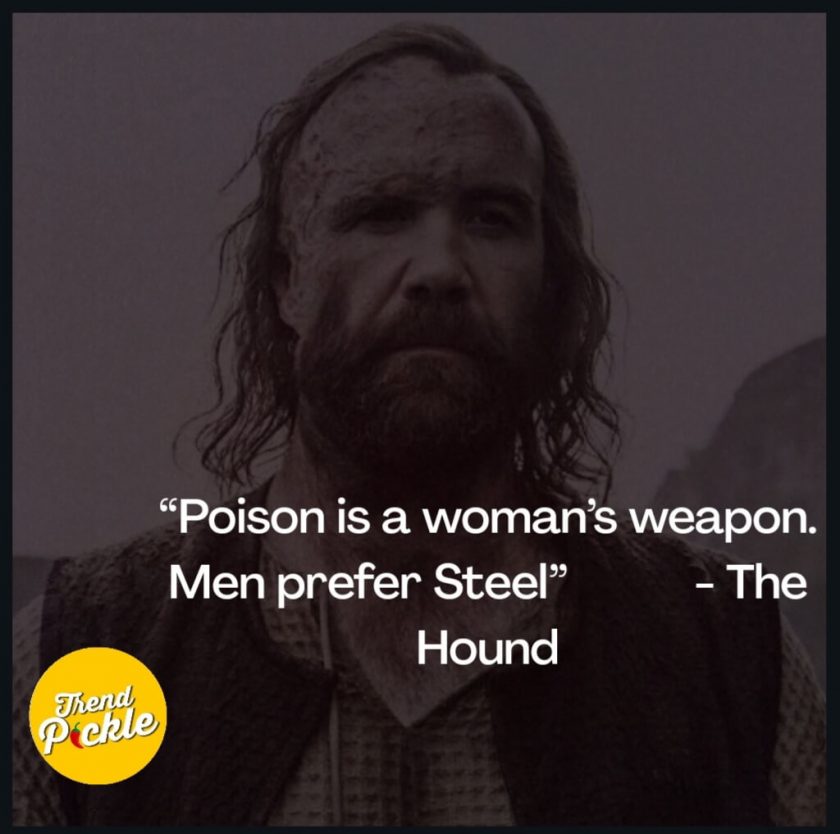 Which is your favourite Game of throne dialogue? Let us know in the comments section!