A love between a brother and sister is one of the deepest and noblest of human emotions. The festival celebrating the pious bond of brother and sister is known as Raksha Bandhan. An ideal occasion is a ritual of the Hindus traditionally.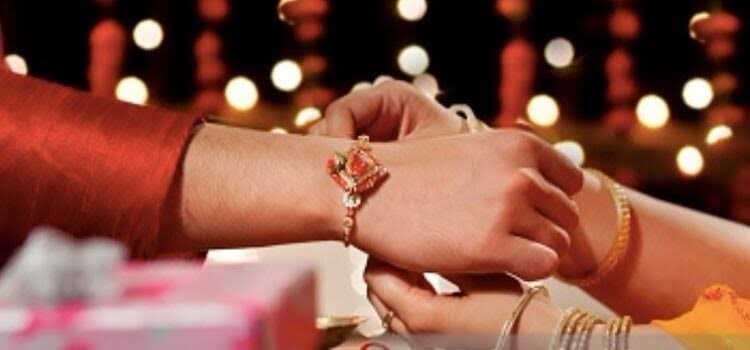 Date and Timing
The great sacred verse of unity, the festival of Raksha Bandhan is celebrated on the full moon (purnima) of the month of Shravana as per the Hindu calendar which falls in the month of July/August according to the Gregorian calendar.
This year the festival is to be celebrated on 3rd August 2020 (Monday).
Rakshabandhan thread ceremony time : 09:28 AM to 09:17 PM.
Aparahna Rakshabandhan Mahurata : 1:48 PM to 4:29 PM.
Pradosh Rakshabandhan Mahurata : 7:10 PM to 9:17 PM.
Purnima Tithi starts at 9:28 PM on 2 August 2020.
Purnima Tithi ends at 9:28 PM on 3 August 2020.
Rakshabandhan Meaning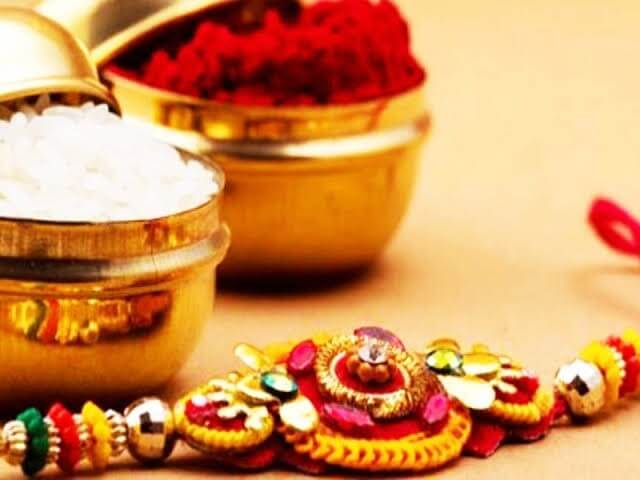 The word 'Rakshabandhan' is made up of two words 'Raksha' and 'Bandhan'. According to Sanskrit terminology, 'Raksha' means protection and 'Bandhan' signifies the verb to tie. Altogether the ceremony symbolizes the eternal love of brother-sister relationship but not just the blood relationships. It is also celebrated among cousins and sister-in-law (bhabhi), fraternal aunt (bua) and nephew (bhatija), and other relationships like this.
Reasons of Celebrating
The auspicious festival of Rakshabandhan is observed as a symbol of duty between brothers and sisters. On this annual rite, sisters of all ages tie talisman, or amulet known as Rakhis, around their brothers wrists, symbolically protecting them, receiving raksha bandhan gifts in return and traditionally investing the brothers with a share of the responsibility of their potential care.
The occasion is meant to celebrate any type of brother-sister relationship between men and women who may not be biologically related.
History and Origin of Rakshabandhan
The festival of Rakshabandhan is known to have originated centuries before and there are several stories related to the celebration of this special ritual.
King Bali and Goddess Lakshmi- As per the ancient legend of the Bhagvata Puran and the Vishnu Puran, after winning the three worlds from the demon king, Bali, by defeating him in a fierce battle, Bali requested Lord Vishnu to stay with him in his palace. But Goddess Lakshmi, the wife of Lord Vishnu, wanted her husband to return to Vaikuntha. So, she tied the sacred thread of rakhi around Bali's wrist and made him her brother . When Bali asked her gift, she asked Bali to free her husband, Lord Vishnu, from the vow and let him to return to Vaikuntha. Bali agreed to the request of Goddess Lakshmi and Lord Vishnu returned to Vaikuntha with his beloved wife Lakshmi.
Santoshi Maa – It is believed that Shubh and Labh, the two sons of Lord Ganesha, were frustrated for not having a sister. On intervention by Saint Narada, Lord Ganesha created Santoshi Maa through the divine flames and Shubh and Labh got their sister for the occasion of Rakshabandhan.
Krishna and Draupadi- The story of Mahabharata depicts the origin of Rakhi when Draupadi tied a piece of cloth from the corner of her saree on the finger of Shree Krishna which was hurt by his very own Sudarshana Chakra after Shishupal's vadh. Lord Krishna promised to protect Draupadi as his sister.
Rani Karnavati and Emperor Humayun- The widowed queen of Chittor, Rani Karnavati, is said to have sent a rakhi to Mughal Emperor Humayun, upon the looming threat of invasion from the Sultan of Gujarat, Bahadur Shah.
Alexander the Great's wife Roxana and King Porus- As per the legendary belief, Alexander's wife Roxana sent a sacred thread to Porus, requesting him not to harm her husband in battle. The thread on Porus' wrist was a constant reminder of his promise to Roxana, which prevented Porus from attacking Alexander directly.
Rakshabandhan Messages
" You are not just my sister, you are my greatest friend! Here's to the great time together. Happy Rakshabandhan!"
"Sisters are the most precious presents by God and can proudly say that I've got the best one….. You are my wonderful sister who has brightened my life in every sense…..Thanks and Happy Rakshabandhan!"
"A brother is the best friend you reclive from the universe…..Happy Rakshabandhan!"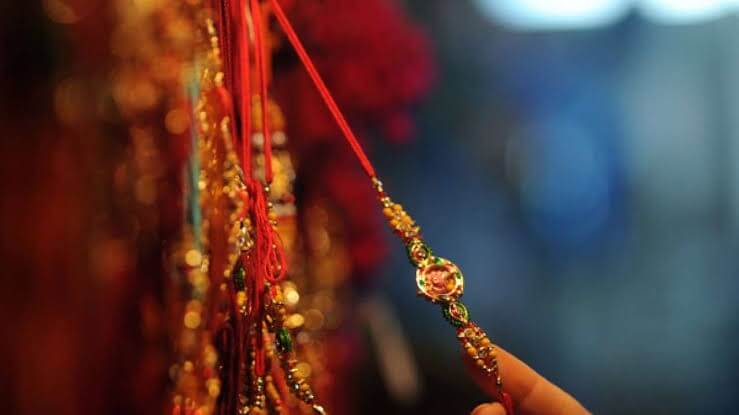 Rakshabandhan Quotes
"Rakhi is:R: rock strong relationship
A : acceptance all along
K : kindness to the core
H : heart-warming presence
I : idealistic relationship, Happy Rakshabandhan!"
"Sister, you are like a fragrant rose…..sister, you are the greatest gift of life….sister, you lift my spirit to newer heights……sister, you make me feel special always. Happy Rakshabandhan!"
"Holi is colourful, Diwali is lightful and rightful Rakhi has made our relationship powerful . Happy Rakshabandhan!!"