Whether it's for a profession or a hobby, it's important to choose and use a good video editing software to make the most out of the footage available. It can be as simple as stitching together different scenes and shots with simple video transitions, and can become as complicated as adding different computer-generated imagery (CGI), audio and tying together different elements.
There are tons of video editing tools available but most of them have a few functionality blocked so that people pay for them to unlock them. Below are a few software programs which are fully free and have their majority of functionality intact,thus providing utmost utility!!!
1. OpenShot
Platform: Windows/Mac/Linux
Features: Desktop integration for drag-and-drop, image and audio support, curve-based key frame animations, unlimited tracks and layers, and 3D animated tiles and effects. Also  clip resizing, scaling, trimming, snapping, and rotation, plus motion picture credit scrolling, frame-stepping, time-mapping, audio mixing, and real-time previews.
Pros:
-Open source and community driven software that can be used for free and for anything
-The main window lets you access all video editing features, preview your work and access the timeline hence being user friendly and easy to use.
Cons:
-It can be laggie from time to time, the in build transitions are a bit amateur but it does the work required.
2. VideoPad
Platform: Windows/Mac
Features: Free for non-commercial purposes it is good for an aspiring Youtuber as it provides hosts of essential features like usable effects &transitions, overlay, 3D editing etc.
Pros: Easily downloadable and free to use.
Cons: It doesn't support VideoPad's great social exporting features. But the free version is an ample platform for amateurs just getting their feet wet in making home videos.
3. Freemake  Video Converter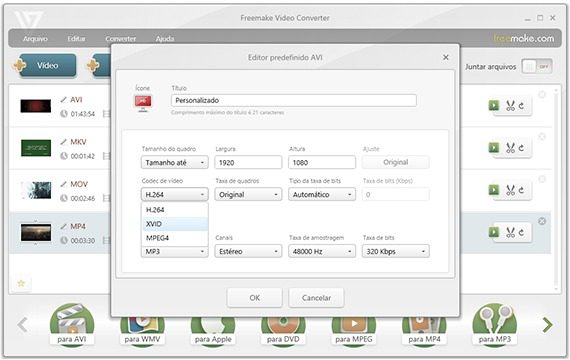 Platform: Windows
Features: A video converter with all basic functionality and especially great with audio files. You simply select the audio files you want to convert, choose which format you want to convert them to and hit the convert button. The only choices you have to make along the way are where to save the converted files and if you want to consolidate all the files into one converted audio file.
Pros:
-Simple User Interface
-Basic features like addition/removal/merging of clips and audio present.
Cons:
-Limited file formats.
– During conversion to lower quality, the information that made it high quality is removed and hence reversing the process doesn't give desired results.
-Slow while conversion.
4. VSDC Free Video Editor
Platform: Windows
Features: VSDC has a lot of features not available in other free video editors, like picture-in-picture, video stabilization, and the ability to upload multiple YouTube videos at once. It's easy to sort your project into multiple scenes, and that a significant number of file formats are supported for both importing and exporting. There are some neat effects, too: TV effects allow you to simulate old-style TV signals, and the Instagram-like filters are well-executed.
Pros:
-Very robust feature set for a free video editor.
-Excellent support for importing and exporting a wide range of video formats.
Cons:
-You must preview video in a separate application.
-The default interface is not very user-friendly.
5. iMovie
Platform: Mac
Features: It's quality over quantity here—which is in stark contrast to many other free applications.  A very small selection of tools like transitions, backgrounds, titles, voiceover, and basic trimming and editing are provided. The highlight is the 4k resolution support.
Pros:
-Very robust feature set for a free video editor.
-Well optimized, responsive, and fast on modern Macs.
Cons:
-Import and render times can be a little slow.
-The user interface is not customizable.
-Doesn't have some advanced features present in other applications, like 360 video or multi-cam.
6. Windows Movie Maker
Platform: Windows
Features: It is one of the easiest video editing tool . Just drag and drop the pictures, mini clips etc in the editing space where you can link them or use the various tools available to modify and use them.. It contains features such as effects, transitions, audio track, timeline narration, and Auto Movie.
Pros:
-Simple layout and features like slideshow available.
-Easy to use.
Cons:
-It has limited support on various media formats.
-Doesn't support 4k videos.
-No contrast or saturation adjustments. Effects aren't adjustable.
-Cannot export your own custom font styles into the software.
These are few of the free video tools, although there are a lots more!!!! All of the above are readily available for download and works great !! So Happy Editing!!!!
Do you know any other best video editing software for beginners? Let us know in the comments section!