Why everyone watch movies? Definitely, to get relaxed and rejuvenate their energy after their mundane life. It's debatable but I think primary purpose of any creative art is make it's audience feel good because they are here just to get relaxed.
So We are here once again to give you the best list of some of the movies that makes you feel good of different genres – teen romance, rom-com, family dramas and many more. Read this article for the top 20 feel-good movies and enjoy your stay.
1. HE'S JUST NOT THAT INTO YOU (2009)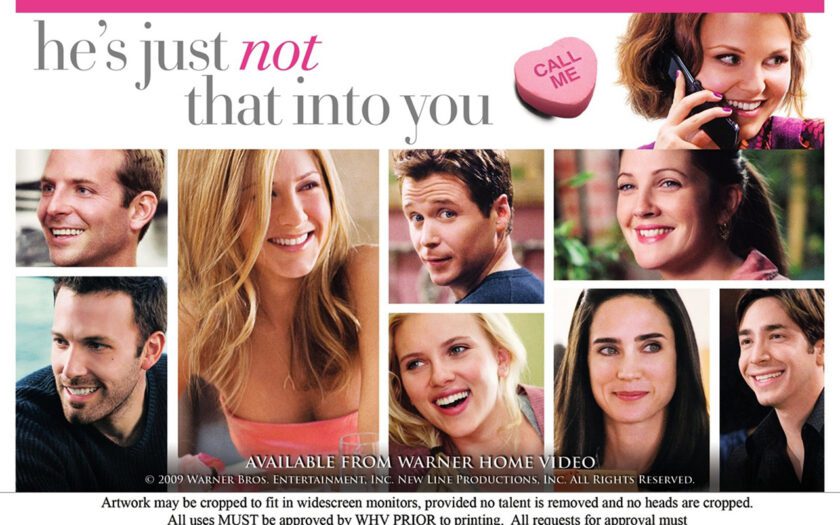 IMDb Rating: 6.4/10
Director : Ken Kwapis
Cast : Ginnifer Goodwin, Jennifer Aniston, Ben Affleck,Jennifer Connelly
This multi-starrer romance-drama is all in one package for the best movie night. Different couples struggle to keep their relationship intact whilst fighting for their unforbidden love.
2. IN HER SHOES (2005)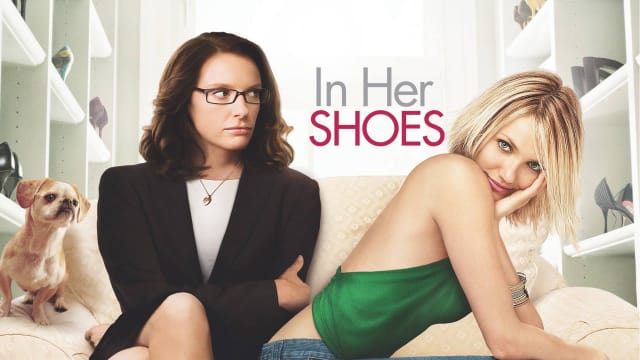 IMDb Rating: 6.5/10
Director : Curtis Hanson
Cast : Cameron Diaz, Toni Collette
The film stars Cameron Diaz as the spoiled sister who tries to mend her broken relationship with her rich sister whilst finding her passion in life. The story is about the beautiful relationship of sisterhood.
3. HOW TO BE SINGLE (2016)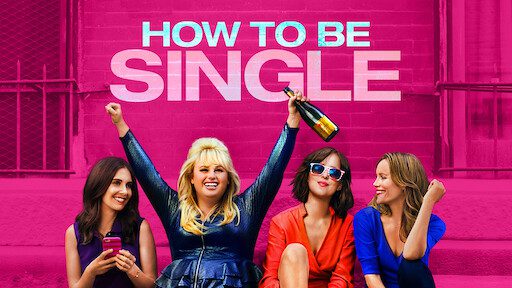 IMDb Rating: 6.0/10
Director : Christian Ditter
Cast : Dakota Johnson, Rebel Wilson, Leslie Mann
Alice moves to New York and befriends Robin, her carefree co-worker. Together, they go in search of different ideas about love, relationships and being single.
4. ONCE UPON A TIME……. IN HOLLYWOOD (2019)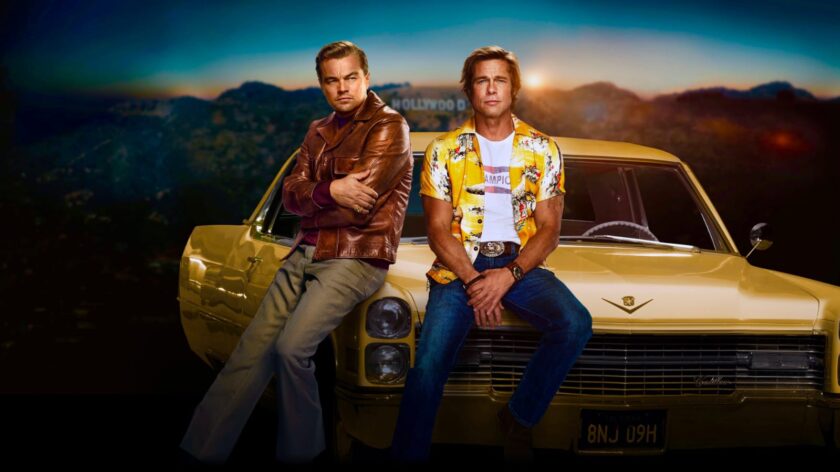 IMDb Rating: 7.6/10
Director : Quentin Tarantino
Cast : Leonardo DiCaprio, Margot Robbie, Brad Pitt
Rick, a washed-out actor, and Cliff, his stunt double, struggle to recapture fame and success in 1960s Los Angeles. Meanwhile, living next door to Rick is Sharon Tate and her husband Roman Polanski.
5. HOLIDAY IN THE WILD (2019)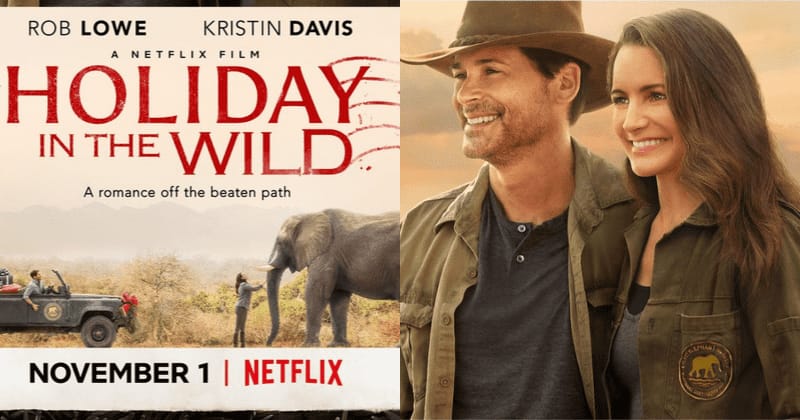 IMDb Rating: 6.1/10
Director : Ernie Barbarash
Cast : Rob Lowe, Kristin Davis
The story revolves around a woman, divorced by her husband, who later tries to regain her lost passion for animals and tries to work for an elephant rescue operation in Africa. She later finds the love she has been searching for.
6. THE GREAT GATSBY (2013)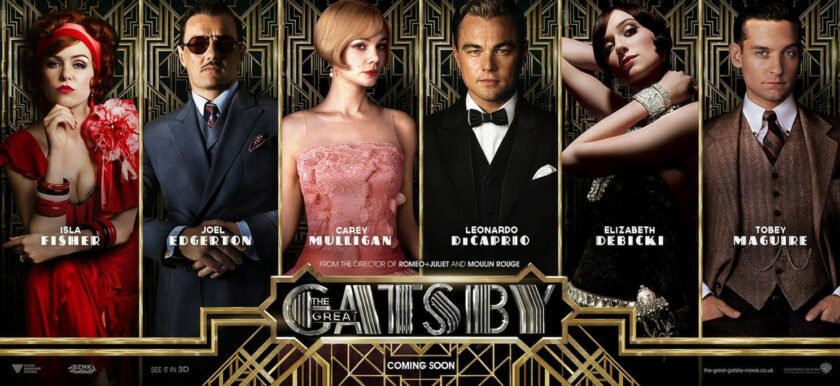 IMDb Rating: 7.2/10
Director : Baz Luhrmann
Cast : Carey Mulligan, Joel Edgerton, Tobey Maguire
Jay Gatsby is the titular fictional character of F. Scott Fitzgerald's 1925 novel The Great Gatsby. This charming mysterious young man in love is known to host popular parties for high society in hope to see his lover walk in one day. However, he tragically loses his life to love.
7. LEAP YEAR (2010)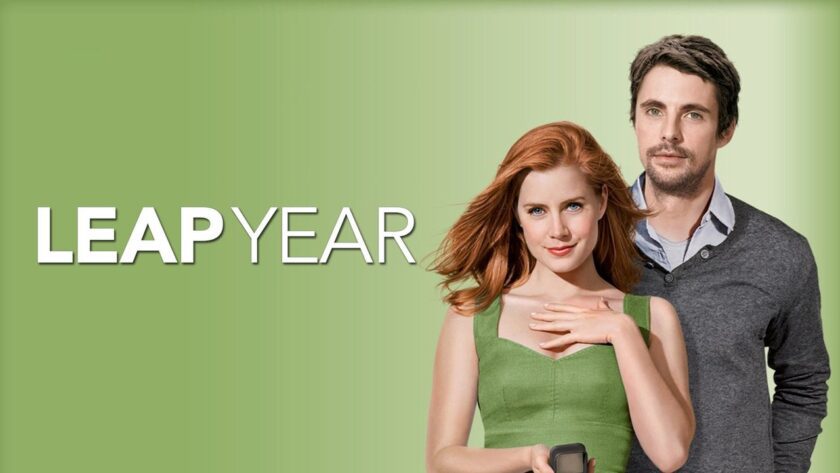 IMDb Rating: 6.4/10
Director : Anand Tucker
Cast : Amy Adams, Matthew Goode, Adam Scott
Following the ancient Irish tradition of proposing to the person she loves on a leap year, Anna travels miles to propose to her husband only to find a change in the air of love around her when she meets a motel owner on the way. The scenic beauty in this movie is worth watching.
8. BIG FISH (2003)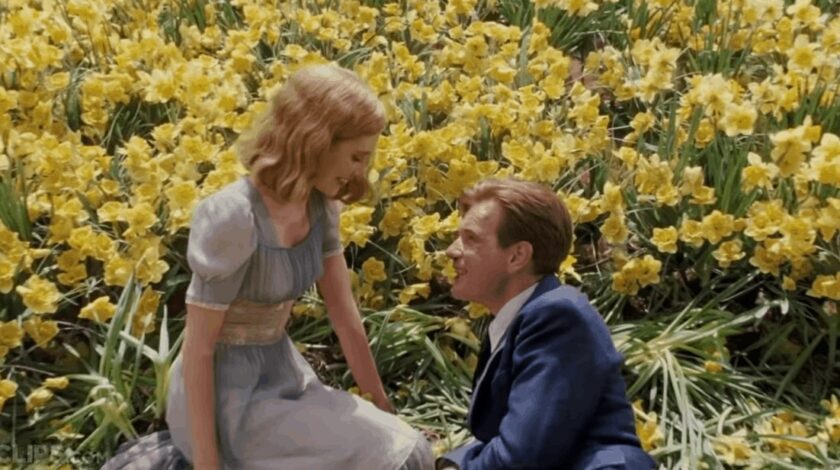 IMDb Rating: 8/10
Director : Tim Burton
Cast : Ewan McGregor, Albert Finney, Billy Crudup
Will Bloom returns home to care for his dying father, who had a penchant for telling unbelievable stories. After he passes away, Will tries to find out if his tales were really true.
9. 500 DAYS OF SUMMER (2009)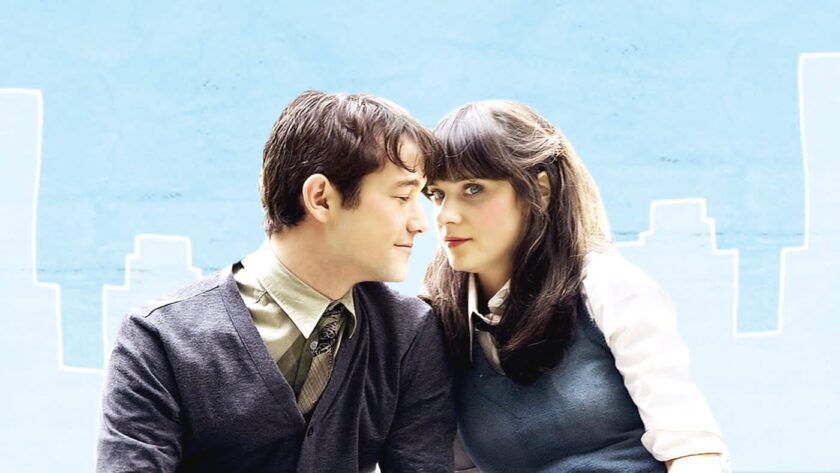 IMDb Rating: 7.7/10
Director : Marc Webb
Cast : Zooey Deschanel, Joseph Gordon Levitt
After being dumped by his soulmate, Tom Hansen reflects on his relationship details and tries to figure out what went wrong. This is a good watch involving young romance.
10. RATATOULLIE (2007)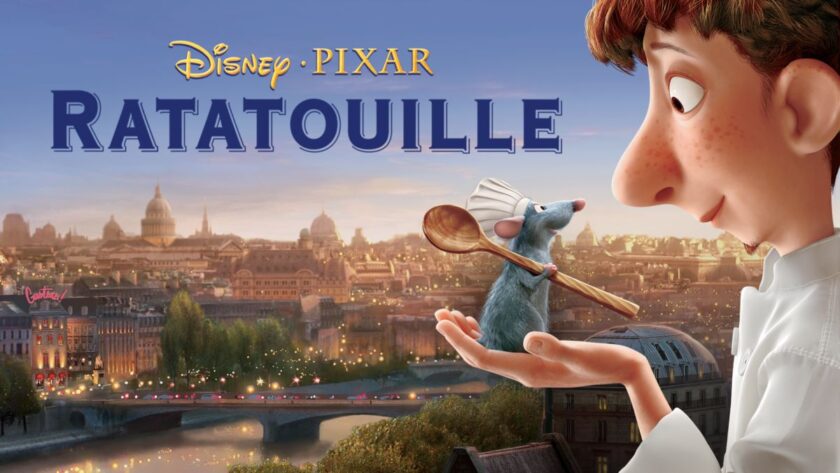 IMDb Rating: 8.1/10
Director : Brad Bird, Jan Pinkava
Cast : Brad Garrett, Lou Romano, Ian Holm
A rat who can cook? Well, this movie might change your perspective. A rat makes an unusual alliance with a young kitchen worker at a famous Paris restaurant.
11. THE LION KING (1994)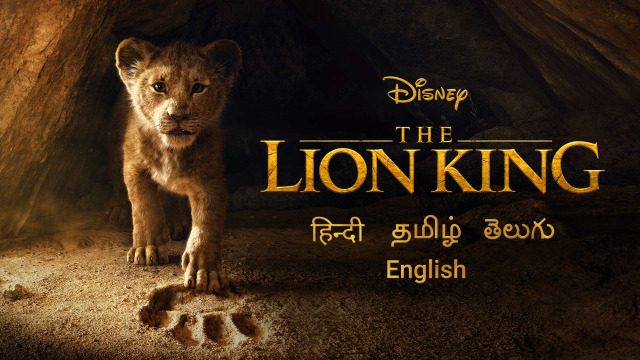 IMDb Rating: 8.5/10
Director : Roger Allers, Rob Minkoff
Cast : Mathew Broderick, Jeremy Irons, James Earl Jones
A young cub is destined to carry his father's legacy forward, who was betrayed by his own family. This animated action thriller is a good watch.
12. CATCH ME IF YOU CAN (2002)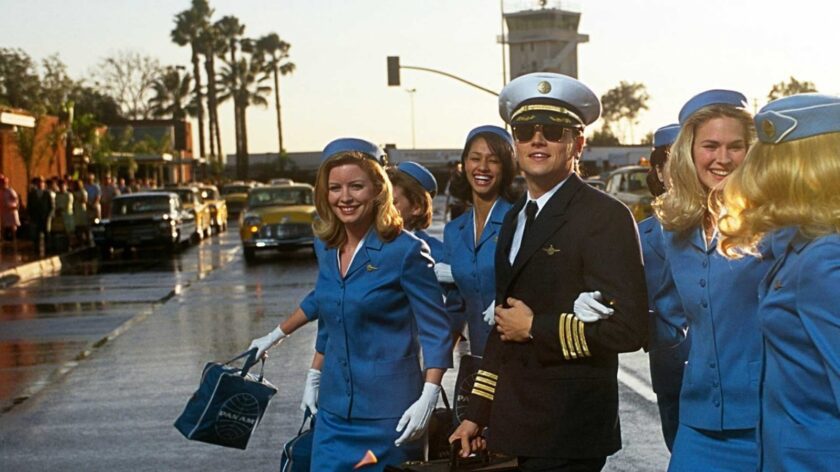 IMDb Rating: 8.1/10
Director : Steven Spielberg
Cast : Tom Hanks, Christopher Walken, Martin Sheen
The movie is a biographical crime drama based on the autobiography of Frank Abagnale, who allegedly, before his 19th birthday, successfully performed cons worth millions of dollars by posing as various dignified men.
13. THE PURSUIT OF HAPPINESS (2006)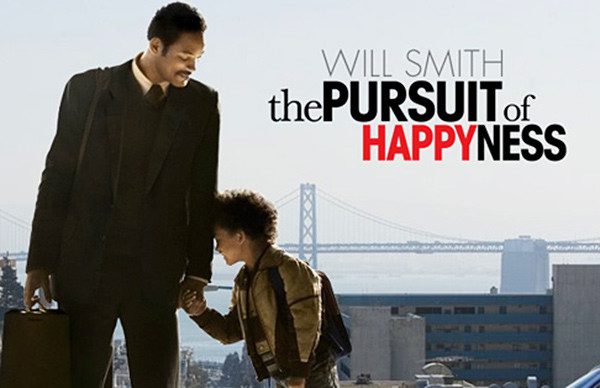 IMDb Rating: 8/10
Director : Gabriele Muccino
Cast : Will Smith, Jaden Smith
Tired of Chris's professional failures, his wife decides to separate, leaving him financially broke with an unpaid internship in a brokerage firm and his son's custody to deal with.
14. TOY STORY (1995)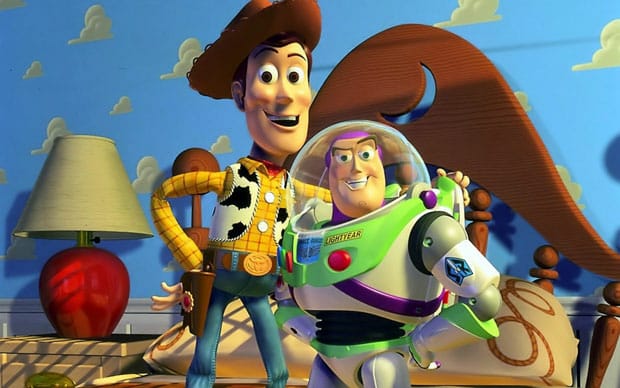 IMDb Rating: 8.3/10
Director : John Lasseter
Cast : Tom Hanks, Tim Allen, Jim Varney
Loved among audience of all age groups, Toy Story is the exceptional story of a cowboy doll who becomes jealous when a new spaceman action figure supplants him as top toy in the boy's bedroom.
15. THE HOLIDAY (2006)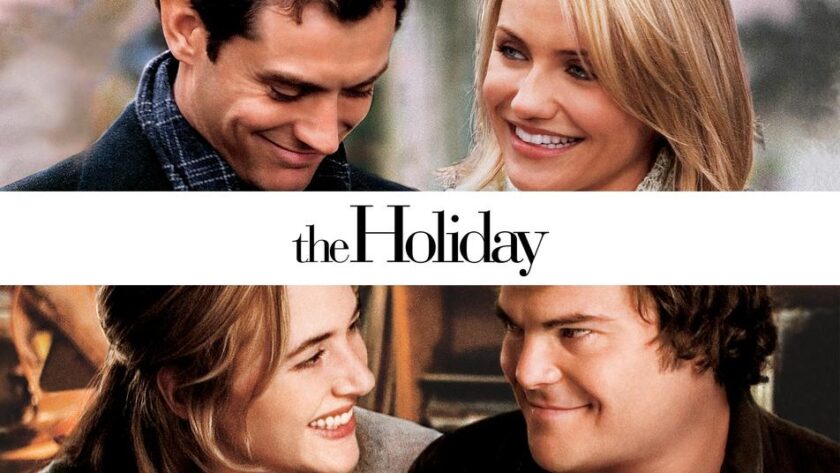 IMDb Rating: 6.9/10
Director : Nancy Meyers
Cast : Kate Winslet, Cameron Diaz, Jude Law
Two girls from different countries swap homes for the holidays to get away from their relationship issues. However, their lives change unexpectedly when they meet and fall in love with two local guys..
16. THE UGLY TRUTH (2009)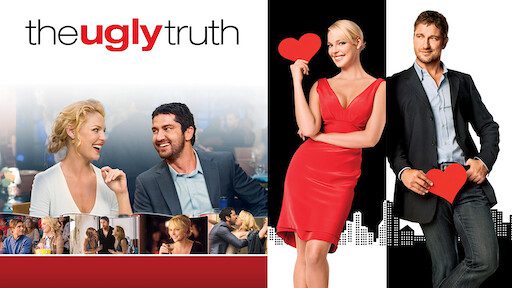 IMDb Rating: 6.4/10
Director : Robert Luketic
Cast : Katherine Heigl, Gerard Butler, Bree Turner
A love relationship critic falls in love with a TV show host and his views on love and its ugly truth change with time as he gets close to his love interest.
17. FOREST GUMP (1994)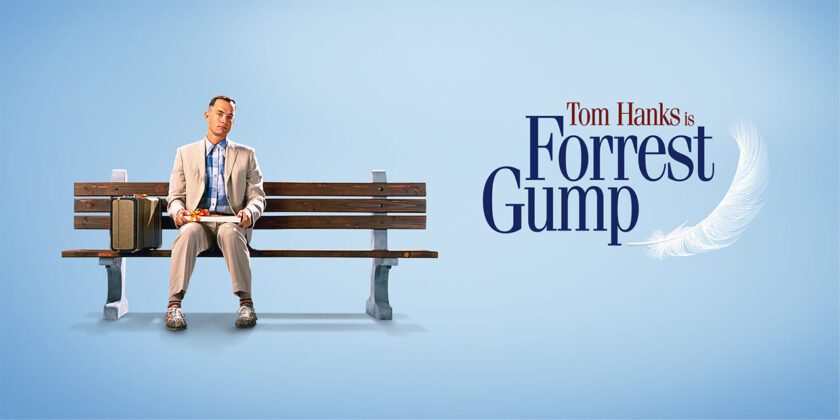 IMDb Rating: 8.8/10
Director : Robert Zemeckis
Cast : Tom Hanks, Robin Wright
The story depicts several decades in the life of Forrest Gump (Hanks), a slow-witted and kind-hearted man from Alabama who witnesses and unwittingly influences several defining historical events in the 20th-century United States.
18. THE OTHER WOMAN (2014)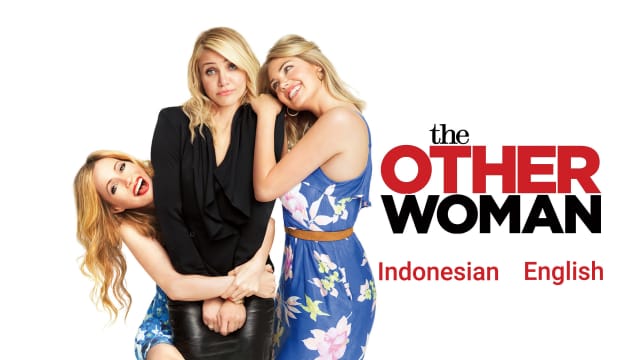 IMDb Rating: 6/10
Director : Nick Cassavetes
Cast : Cameron Diaz, Leslie Mann, Kate Upton
The film follows three women—Carly (Diaz), Kate (Mann), and Amber (Upton)—who are all romantically involved with the same man (Coster-Waldau). After finding out about each other, the trio take their revenge on him.
19. SPIRITED AWAY (2001)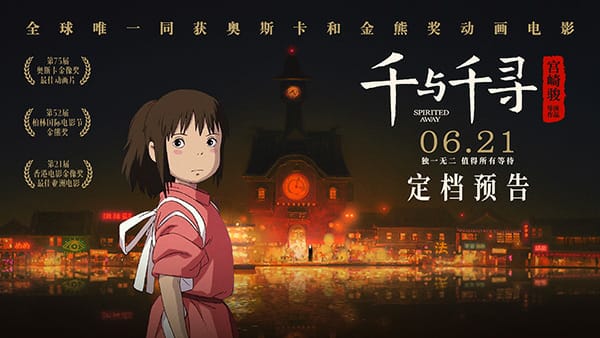 IMDb Rating: 8.6/10
Director : Hayao Miyazaki
Cast : Rumi Hiiragi, Miyu Irino, Mari Natsuki
Spirited Away tells the story of Chihiro Ogino (Hiiragi), a ten-year-old girl who, while moving to a new neighbourhood, enters the world of Kami (spirits of Japanese Shinto folklore).
20. 50 FIRST DATES (2005)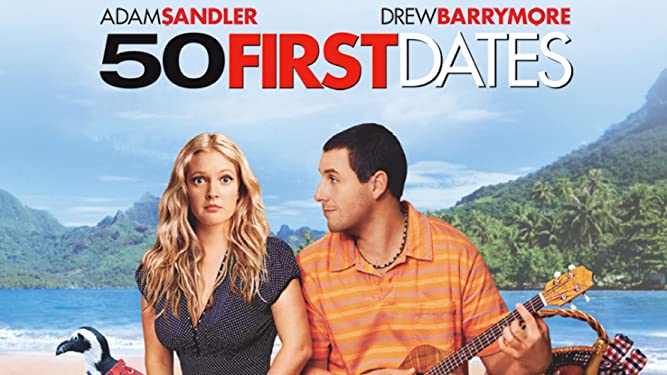 IMDb Rating: 6.8/10
Director : Peter Segal
Cast : Adam Sandler, Drew Barrymore
Henry, a vet, falls in love with Lucy, who suffers from short-term memory loss. Lucy can never remember meeting him, so Henry has to romance her afresh each day and pray that she too loves him.
That's it for the moment. We hope you enjoyed our collection. Stay tuned for more such content!
FREQUENTLY ASKED QUESTIONS
Q1. Name the most watched romcom?
Ans. 50 first dates
Q2. Name the highest grossing romcom?
Ans. My Big Fat Greek Wedding (2002)