11. Memento Mori (Whispering Corridors 2: 1999)
Running time: 3h 6min
Directed by: Kim Tae-yong, Min Kyu-dong
Available on: asiancrush
Memento Mori, a chilling High School drama is the second installment of the Whispering Corridors film series and probably the best one. In this, Min-ah finds a strange diary that can trigger hallucinations. Previously, the diary belonged to two of her seniors, Hyo-shin and Shi-Eun, who shared a very close bond. But Hyo-shin suddenly commits suicide, and the entire school is shocked and depressed. His fate foreshadows what will happen to those who dare to read the diary are bound to die. What will happen to Min-Ah?
Watch Memento Mori Trailer:
12. Spider Forest (2004)
Running time: 2h
Directed by: Song II-gon
Available on: asiancrush
Spider Forest is a South Korean horror-drama film with a unique story, a solid script, and amazing performances. In the movie, Kang Min is a TV producer who is recently widowed. He wakes up alone in the middle of a dark forest to see a secluded cabin nearby, rushes towards the cabin, and witnesses some brutal crime. Eventually the incident leads him to come across the legends of the spider forest.
Watch Spider Forest Trailer:
13. Into the Mirror (2003)
Running time: 1h 54min
Directed by: Sung-ho Kim
Available on: Dramacool
Into the Mirror is a Korean supernatural horror film about a series of gruesome deaths with mirrors in a shopping mall. Wu Young-min, an ex-cop, now working as a security guard in the shopping mall tries to reveal the mystery behind the series of mysterious deaths linked to mirrors. Will the security guard be able to solve the case of evil mirrors?
Watch Into the Mirror Trailer:
14. Voice (2005)
Running time: 1h 44min
Directed by: Choi Ik-hwan
Available on: Dramacool
Voice is the fourth installment of the Whispering Corridors Korean horror film series. It is a decent horror flick portraying the story of an aspiring singer Young-Eon who is mysteriously killed and her body also disappears. Only her best friend, Kang Sun-min can hear the voice of her trapped ghost. Seon-min befriends a strange and lonely girl at school named Cho-ah who can hear the voices of the dead. Can Cho-ah help her solve the mystery?
Watch Voice Trailer:
15. R-Point (2004)
Running time: 1h 51min
Directed by: Kong Su-chang, Su Young Gong
Available on: Netflix
R-Point is a Korean a creepy war horror film set in Vietnam, during the Vietnam War of 1972. The South Korean base in Vietnam, receives a radio transmission from a missing squad presumed dead. The high-command assigns the mission to Lieutenant Choi Tae-in. He has to lead a squad with eight other soldiers and rescue the missing soldiers from the R-Point. The film depicts an original, scary, and quite an unclear journey to the hell of the innermost fears.
Watch R-Point Trailer:
16. Killer Toon (2013)
Running time: 1h 44min
Directed by: Kim Yong-gyun
Available on: MSN
Killer Toon is a Korean psychological horror film with a twisted mysterious plot. Ji Yoon is a popular horror web-comic artist who lands in trouble after real-life events follows up her artwork. Following her recent work, her publisher turns up dead in a way described in her latest comic. This leads Detective Lee Ki-Cheol to suspect the cartoonist Ji Yoon for a series of murders. But is she really the mastermind behind events?
Watch Killer Toon Trailer:
17. Epitaph (2007)
Running time: 1h 38min
Directed by: Jung Bum-shik, Sik Jung
Available on: Amazon Prime
Epitaph is a Korean horror movie set primarily in 1942 when Korea was under the colonial rule of Japan. The film is an anthology, as it contains three separate stories. All the stories are set in the same place and time, a hospital in Seoul during the Japanese occupation.
In this entertaining horror flick, Dr. Park Jung-nam finds a photo album dating back to the days when he was an intern at the Ansaeng Hospital. He goes down the memory lanes. His arranged marriage ended when his fiancée committed suicide. Later he was assigned to monitor the morgue late at night. There he fell in love with a corpse. Soon a series of horrifying events take place in the hospital.
Watch Epitaph  Trailer:
18. Possessed (2009)
Running time: 1h 46min
Directed by: Lee Yong-ju
Available on: newasiantv
Possessed is a creepy horror film that can meddle with your mind. It covers the story of a 13-year-old So-Jin who disappears mysteriously, her elder sister Hee-Jin and their mother who is a religious-maniac. Soon, the neighbors die one by one. The reason behind this trail of death is unknown. Tae-Hwan is a cop who reluctantly takes the case. While the investigation is on, he confronts more and more suicides. Can he reveal the mystery?
Watch Possessed Trailer:
19. Goonjiam: Haunted Asylum (2018)
Running time: 1h 35min
Directed by: Jung Bum-shik
Available on: Viu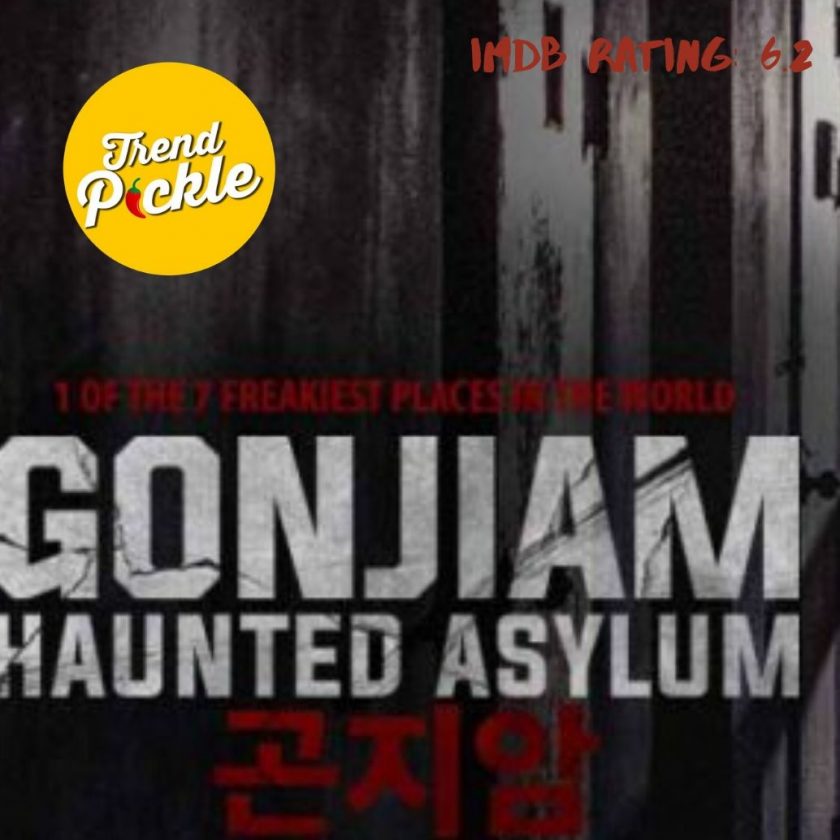 This found-footage horror film is based on a real-life psychiatric hospital named Gonjiam, that explains the movie name as well. The narrative revolves around a horror web series crew that travels to an abandoned asylum to broadcast the events happening there. Because of the greed to garner views and publicity they suffer unspeakable horrors.
Watch Goonjiam Trailer:
We hope these latest Korean horror movies were scary enough to give you sleepless nights. Which are your favorite best Korean horror movie, let us know in the comments section.