Priyanka Chopra is one of the top stars in our country who has proved her metal and worth at every point in life. She initially made our country proud by winning the title of Miss World. She is nationally as well as internationally winning hearts with her immense talent. She has also contributed to the society and has always worked towards upliftment. She was one among the top 100 most influential people in the world. She has been honoured by one of the most prestigious civilian awards, Padma Shri in 2016. A very confident woman who is a true example of the modern woman of India who, can accomplish great heights with their talent and passion.
Today as we celebrate this spectacular star's birthday let's look at some of her fabulous performances in Bollywood that are definitely noteworthy.
1. Mary Kom:
This biopic of the incredible boxer Mary Kom had Priyanka Chopra playing the lead. life of Indian boxer Mary Kom sees Priyanka Chopra star in the eponymous role. Priyanka Chopra was applauded for her brilliant and strong performance of this sport sensation who has made our country immensely proud by representing us in major international platforms. It was an honour for Priyanka o play the role of this icon. Priyanka was a beautiful combination of tenderness and strength that was definitely appreciated by the audience. The audience cheered while she won her matches and showed sheer hardworking spirit on screen.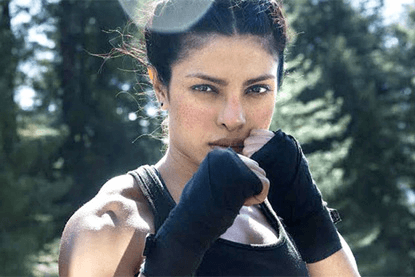 2. Fashion:
This movie is another milestone in Priyanka Chopra's life. She played the role of a small-town girl who wants to make a name in the world of glamour and how all this novel fame and the world of fashion consumes her at one point of life. She gave an unbelievable performance along with Kangana Ranaut. She won many awards and was loved by the audience as well as critics. She won The prestigious National Award for this movie. After this movie many recognize her worth and talent in this industry.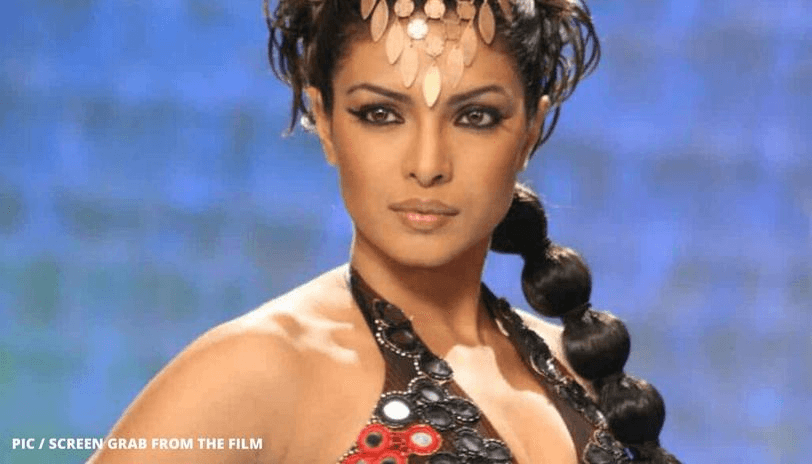 3. Barfi:
Barfi is one of the best movies that Indian cinema has. It is directed by Anuraag Basu and is one of Ranbir Kapoor and Priyanka Chopra's finest and most spectacular performances. Priyanka plays the character of Jhilmil who is an autism patient and she is played the character to absolute perfection. The movie is based in North East of India and has beautiful music and production too. The movie beautifully tells us about the story of Barfi a mute and deaf boy from Darjeeling. It is a blend of all emotions right from comedy, romance to sadness. It shows friendship and love in its true sense. Priyanka was greatly appreciated and praised for this remarkable performance.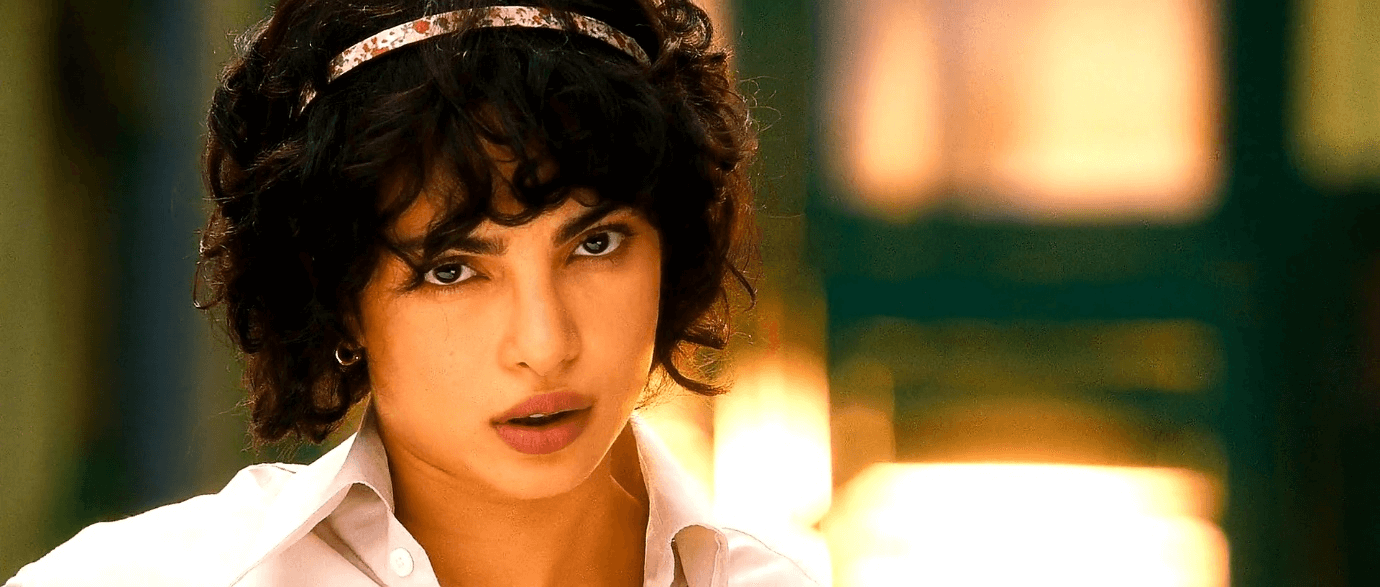 4. Kaminey:
One of Priyanka Chopra's finest performances among many. Shahid Kapoor and Priyanka are applauded for their stellar performances in this movie. One of the most entertaining movies of 2009, undoubtedly. It is a dark story including drugs, corruption and politics. Set in the city of Mumbai, with a tone of crime. it is one of the most innovative and creative movies of that time. Although she did not play the protagonist in the movie, with less screen space but she made sure her char actor was strong and added value to the storyline and movie. The scene in the police station is considered to be an iconic one which was really appreciated and applauded for.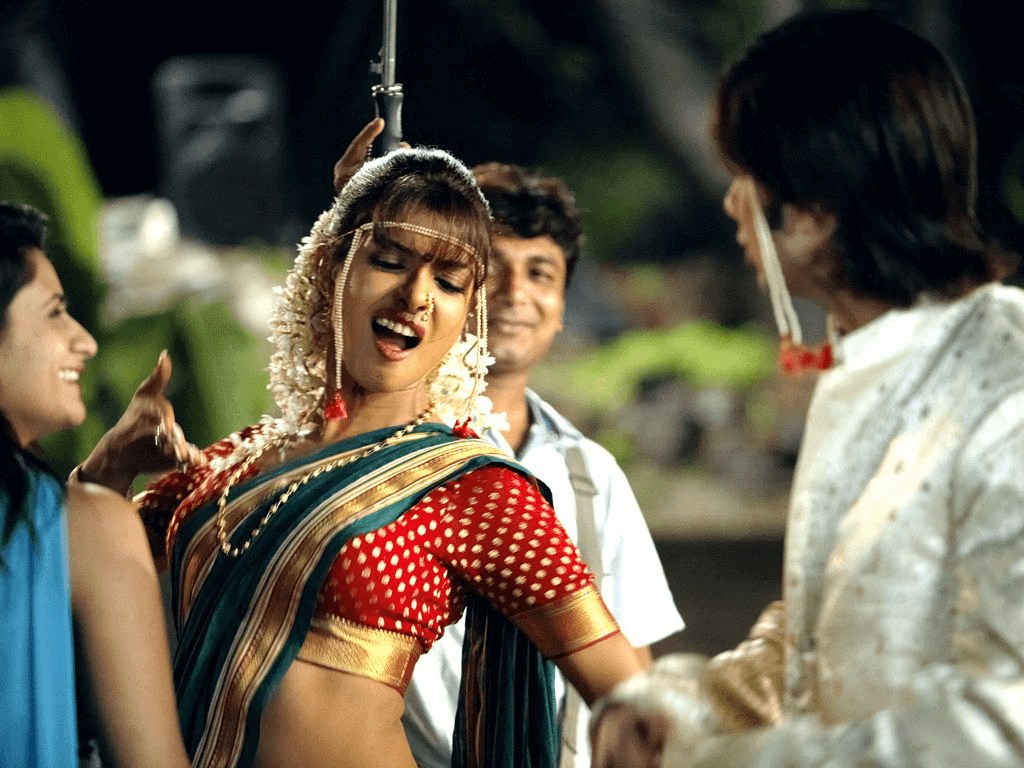 5. Aitraaz:
This is one of Priyanka's earlier performances where she played the role of Soniya alongside Akshay Kumar and Kareena Kapoor Khan. She was in a negative role as an aspiring super model who is overly ambitious and van go to any extent to get what she wants. She was complimented for her work in this movie where she pulled of the role in a negative role with a great talent, skill and glam. She won a Filmfare Award for the best performance in this movie. She was initially recognized for her talent after this movie.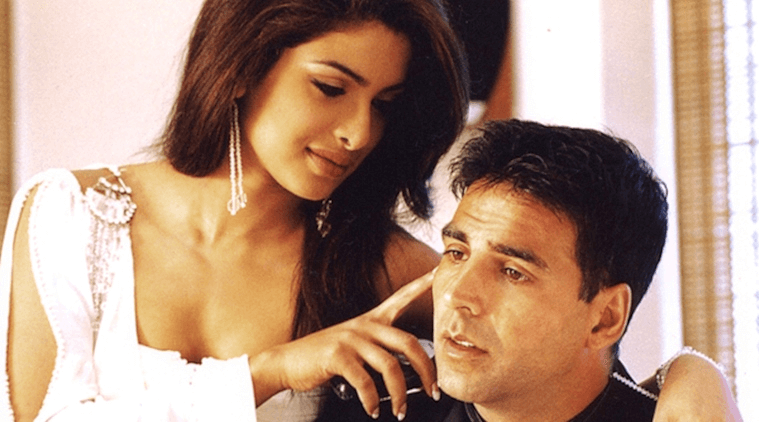 6. Bajirao Mastaani:
This beautiful historical romance directed by Sanjay Leela Bhansali is a must watch. Although she played the supporting role, her performance added value to the movie. She played the role of Kashibai. She won the Filmfare Award on the best supporting actor. Although the movie revolved around Bajirao and Mastaani, kashibai was an integral part of the movie and storyline that won hearts, who made unrequited love look magical on screen.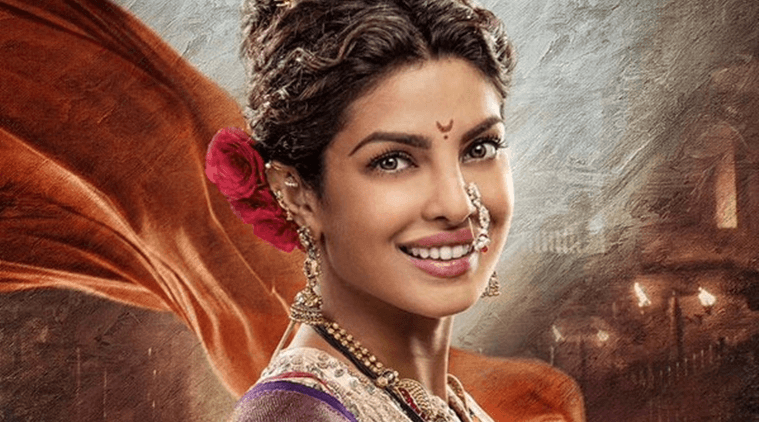 7. Saat Khoon Maaf:
Till date Priyanka is praised for her performance in 7 khoon Maaf which is based on Ruskin Bond's Book Susanna's Seven Husbands. Priyanka is the protagonist of this movie and carries the entire storyline on her shudders effortlessly. It is a story of a woman with multiple characters who gets her way through marriages which keeps her unsatisfied and she is in a constant search for self-fulfilment. In this dark, comedy drama, she murders the men in order to move forward. She portrays these characters with a great sense of power. The film did not deserve as much appreciation much her performance definitely did.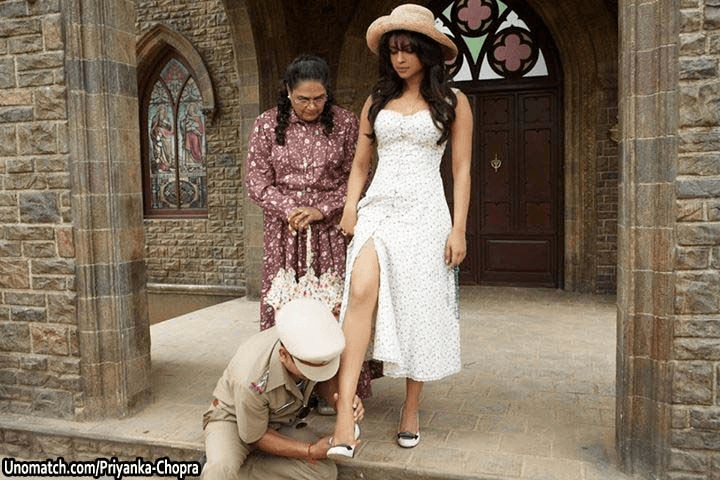 8. The Sky Is Pink:
One of her latest performances in Bollywood was in this movie along side Farhan Akhtar. She plays the role of a mother to her terminally ill daughter, Aisha played by Zaira Wasim. Priyanka beautifully displays the journey of a mother who is aware of the unfortunate fact that her daughter does not have a long time to live, but she needs to fight and be strong. She is selfless and would go to any extent to protect her child and keep her happy. Priyanka is praised for her performance specially in the emotional scenes where she fights with her mental health due to the stress and sleepless nights. The movie also shows the beautiful dynamic of the family and is inspired by a true story.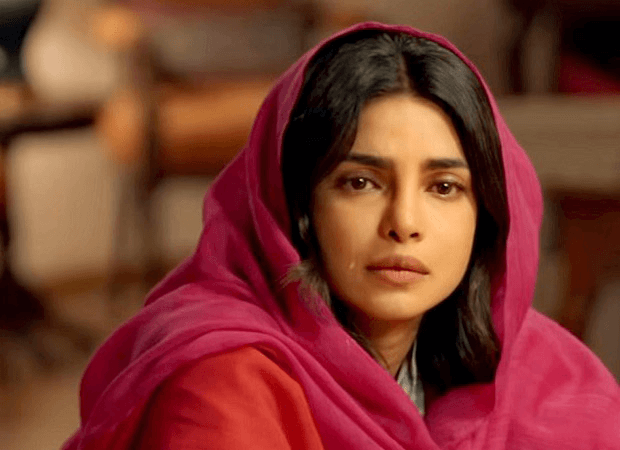 9. Krishh:
Rakesh Roshan's Krishh is one of the biggest blockbusters of Indian cinema. The super hero movie was the biggest commercial success of its time. Hrithik Roshan and Priyanka Chopra were at the peak of success with this movie. Priyanka was applauded for her performance and received many awards for the same. It was a family entertainer and changes the idea of mainstream cinema, with great action scenes.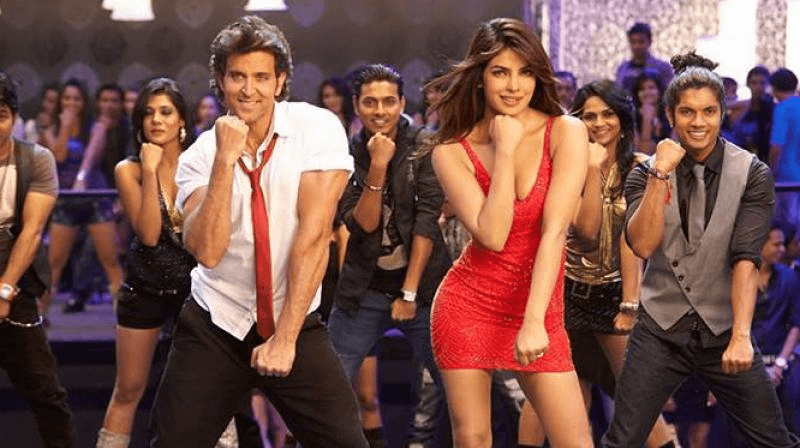 10. Don:
The remake of the 1978 action blockbuster Don which starred the legendary Amitabh Bacchan was remade by Farhan Akhtar with the Badshah of the industry, Shahrukh Khan. Priyanka Chopra plays the role of Roma, a martial arts expert. She is very strong and powerful female protagonist of the movie. She was applauded by the critics who at this point were discovering her talent and potential. Her performances definitely added value to the movie and the money it made.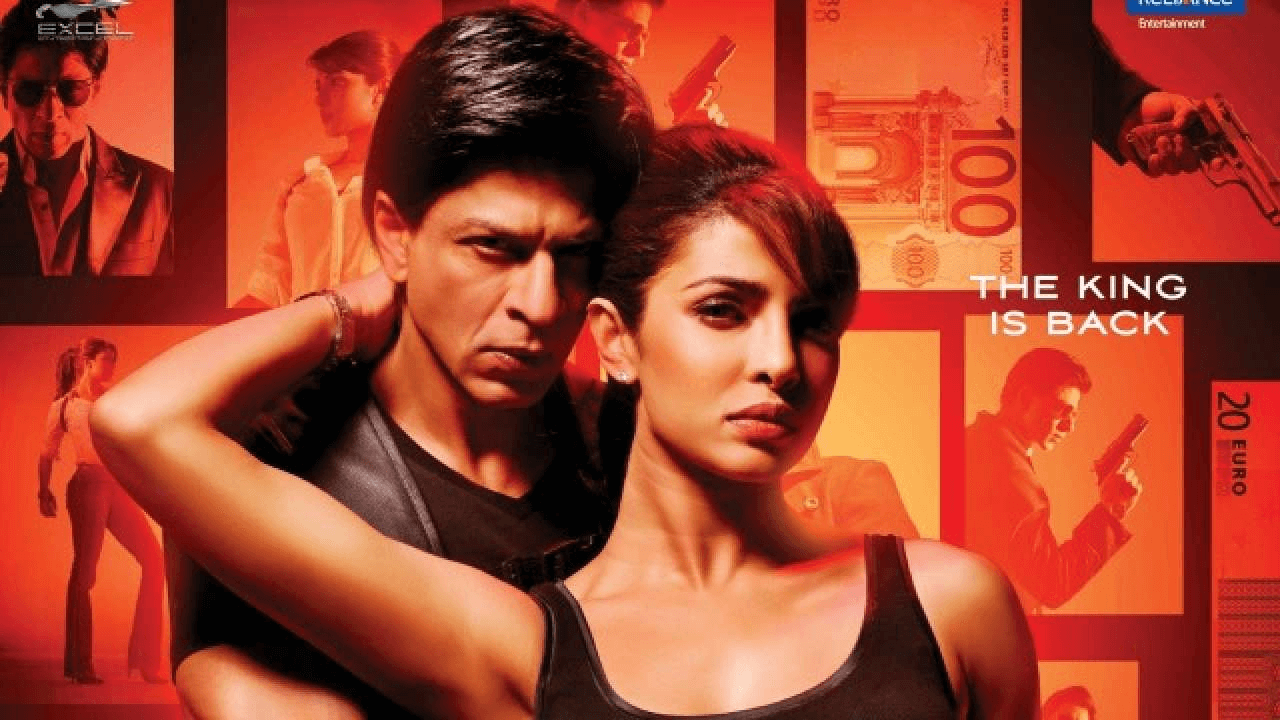 11. What's your Rashee:
Although the movie did not make it big in the box office and wasn't a commercial success it definitely was on of Priyanka's challenging performances and her hard work was definitely appreciated. She held the Guinness Record for the greatest number of characters played in a movie by a female actor. She played the role of all 12 different girls belonging to 12 zodiac signs. It is based on the play wright and novelist Madhu Rye's novel Kimball Ravenswood. In great ease and talent, she played the 12 characters and single handed took charge of the movie.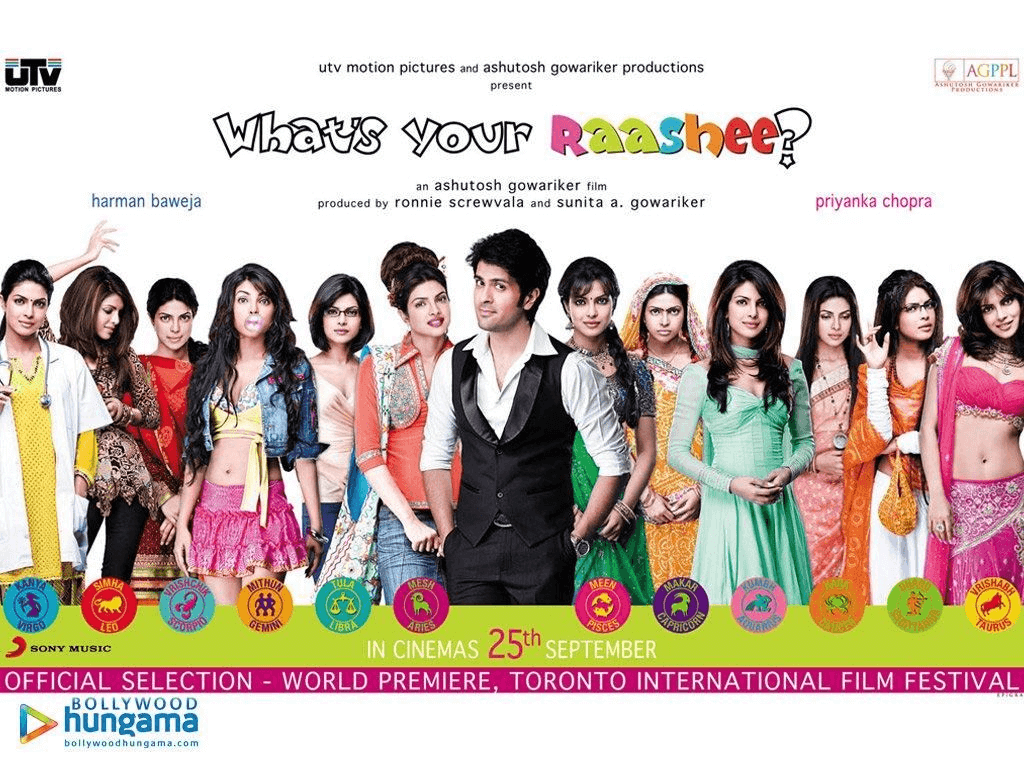 These are just few among the vast array of works that Priyanka Chopra has entertained us with. She is the epitome of talent, beauty and confidence and always makes sure to reach out to her fans, and impress us every minute. Tell us about your favourite movies of Priyanka Chopra