Rajnikant is a name that is known to every single Indian. His fanbase has emerged to be called remarkable in both Bollywood and South Indian Industry. His actions, his style, his walk have had audiences awestruck for decades now. Here are the 20 best RAJINIKANTH movies for you to enjoy.
List of best Rajnikanth Movies –
1. Mullum Malarum
IMDb Rating – 8.3
Year – 1978
Watch Now!
Plot
Mullum Malarum depicts the story of Kali, Played by Rajani Kant. He's a winch operator of a cable trolley who dotes on his sister Valli ever since they were orphaned and clashes with his boss Kumaran. The story is amazing and set up in an appreciated sequence. The star cast is extremely talented.
2. Thalapathi
IMDb Rating – 8.5
Year – 1991
Watch Now!
Plot
The movie revolves around a courageous slum dweller who befriends a powerful don. Meanwhile, as the story progresses, there are a district collector's attempts to thwart them. The movie is famous for its uniqueness and energetic vibes. The casting was fabulous and it received attention for its hit storyline.
3. Baasha
IMDb Rating – 8.3
Year – 1995
Watch Now!
Plot
The story revolves around a humble auto-driver who keeps his distance from violence, however is forced to show his violent side after his sister is attacked horribly and his past as a gangster is revealed after turns of events. The movie has won many nominations and was praised for the amazing talent portrayed by the whole cast and production team.
4. Padayappa
IMDb Rating – 8.1
Year – 199
Watch Now!
Plot
The movie revolves around Padayappa, an engineer whose father suddenly dies of shock soon after he is defrauded and loses his property to his very foster brother. Neelambari initially loves Padayappa but plans to take revenge on him and his beloved woman Vasundhara just after his family humiliates her father. The storyline is amazing and the whole concept was highly appreciated by the audience.
5. Shivaji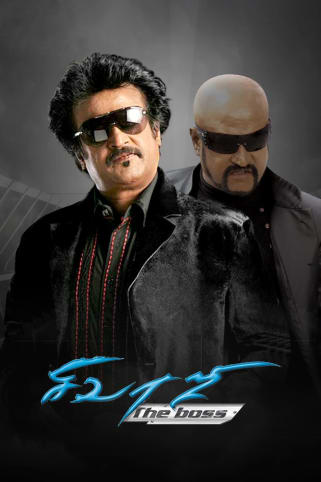 IMDb Rating – 7.5
Year – 2007
Plot
The plot revolves around a well-established software systems architect named Sivaji. who returns to his home in India after finishing his work in the United States. On his return, he dreams of creating a society where free medical treatment and education exist. However, his plans face a roadblock in the form of the influential businessman, who certainly becomes his rival Adiseshan. The movie is one of the most famous Rajnikant movies in the whole country. The plot reveals many unexpected turns which instantly made it a hit.
6. Thillu Mullu
IMDb Rating – 8.6
Year – 1981
Plot
The movie surrounds a man named Chandran, who lies to his boss to get a leave, however, he gets caught. To save his job he is supposed to pretend to his boss that he has a twin brother and the interesting plot starts. The movie has won many nominations. The star cast is amazing and talented. It's worth watching for everyone.
7. Enthiran | Robot
IMDb Rating – 7.1
Year – 2010
Plot
The plot revolves around the hardships of a scientist K. Vaseegaran to control his humanoid robot, which he named Chitti. after Chitti's software is upgraded to give it the ability to consume and exhibit human emotions. The project fails as Chitti falls in love with Vaseegaran's girlfriend, Sana, and ends up being manipulated by Dr Bohra, the rival of Vaseegaran. The movie was received very greatly by the audience. The newness of the concept brought it to public attention and of course the famous star cast.
8. Annamalai
IMDb Rating – 7.7
Year – 1992
Plot
The story revolves around a man named Annamalai, a poor milkman, and Ashok, who is a wealthy hotelier. They both have been friends since childhood, they both are in a friendship which was opposed by Ashok's father who later attempts to create a rift between the two friends. The movie has been a hit of its time. It was appreciated for the production of the movie. Many remakes have been made after this movie in different languages.
9. Robot 2.0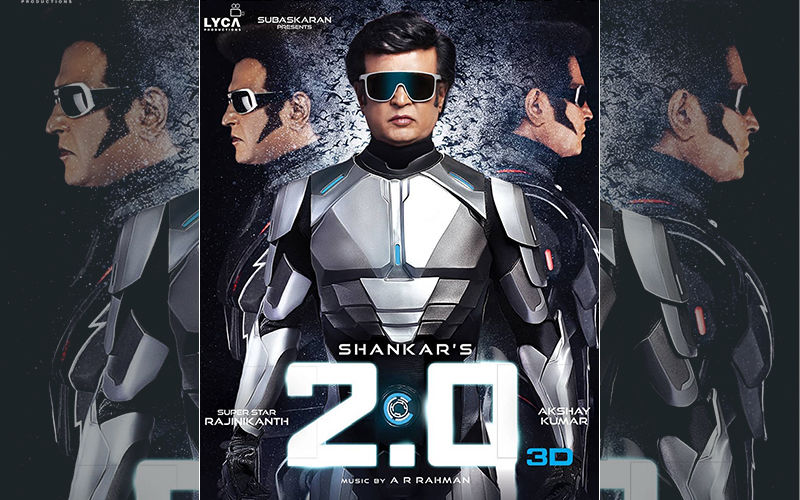 IMDb Rating – 6.2
Year – 2018
Plot
The movie follows the very conflict between Chitti, the robot who was once dismantled, and Pakshi Rajan, a former ornithologist who seeks vengeance upon cell phone users to stop the avian population from decline. The soundtrack is composed by the legendary A. R. Rahman. The movie was a blockbuster with commercial success of more than 800 crores.
10. Muthu
IMDb Rating – 1995
Year – 7.6
Plot
The film is a remake of the Malayalam film Thenmavin Kombath from the previous year, 1994. The movie revolves around a zamindar and his worker falling in love with the same woman who loves the worker wholeheartedly, which is, yes, unknown to the zamindar. The movie depicts a beautiful love story. The star cast is amazing and talented. The movie was a great success.