Sanjay Dutt, a real actor is one of the finest actors present in the Bollywood Industry. None can complete his versatility and is known for his intense acting. He has made a special niche for himself in the Cinema. His different style of acting and his skills has made him one of the leading actors. Nobody can act like him and his acting us flawless in every aspect.
1. Vaastav
Year- 1999
IMDB- 8/10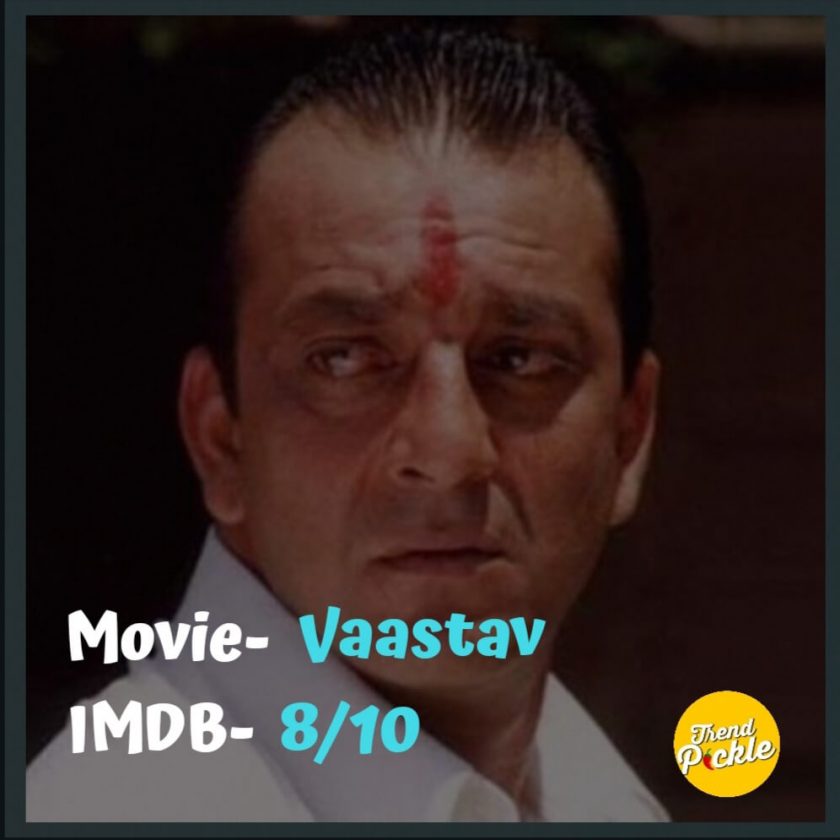 Vaastav is one of the biggest hits of Sanjay Dutt in Indian Cinema. Sanjay Dutt proves to be the best actor who stepped in Bollywood. Audience can definitely feel the emotions through Dutt's intense facial expressions. Whether it's a romantic movie or crime fiction, Sanjay Dutt has always allowed the audience to connect with his role. The film shows the struggle of a man to gain employment. Sanjay Dutt chooses to enter the underworld after committing a crime, unknowingly. The movie can be considered as one of the biggest crime movies of Bollywood. Dutt was nominated and won The Best Actor award for this movie.
2. Khalnayak
Year- 1993
IMDB- 7.2/10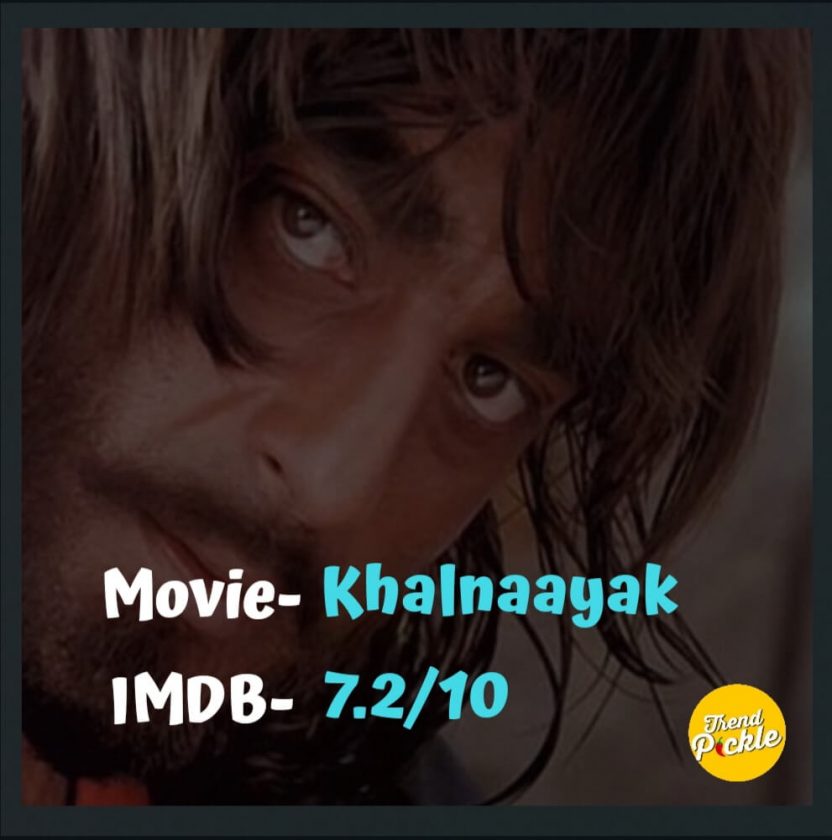 Along with the movie, the songs "Nayak Nahi Khalnayak Hu Mai" and "Chholi k peeche kya hai" became tremendously popular. The movie with all rage and anger make us spellbound. His acting was so real and amazing in the role of a "gunda". The movie was thrilling that it made the audiences glued on the seats for direct 3 hours. The film starring Madhuri Dixit, Sanjay Dutt and Jackie Shroff was a blockbuster. Madhuri Dixit and Jackie Shroff tries to capture Sanjay Dutt, a terrorist criminal in the movie. The film won many awards.
3. Munna Bhai M. B. B. S
Year- 2003
IMDB- 8.1/10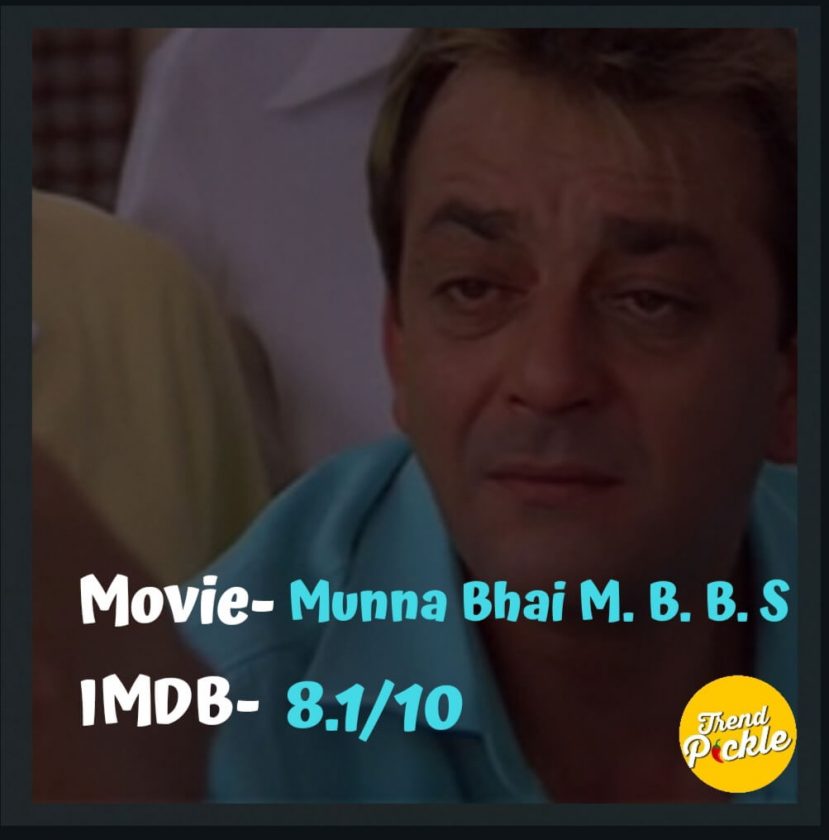 After his performance in intense crime movies, Dutt chose to do Hindi drama-comedy movie. The film about hope and love bought hope in Sanjay Dutt's life in the literal sense. The movie made a great transformation in his persona and people started praising him for his work. Though Sanjay Dutt in the film is a disgrace to his father, he manages to spread love, hope and positivity into the lives of other people. His role of a goon was appreciated by all. Beyond all the love and laughter, the movie tends to give many important messages. Sanjay Dutt won a Filmare Award for his performance.
4. Lage Raho, Munna Bhai
Year- 2006
IMDB- 8.1/10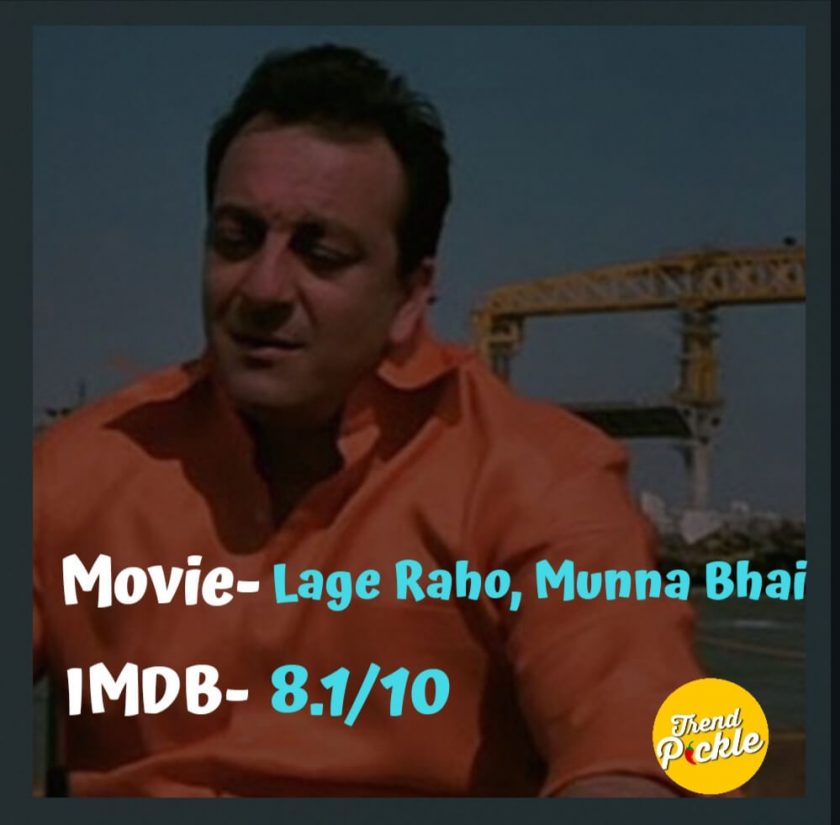 After watching Munna Bhai M.B.B.S, it's sequel Lage Raho, Munna Bhai was also a treat for his fans. Through his character Munna, Sanjay Dutt portrays Gandhigiri . He plays a role of a gangster but ends up falling in love with a girl and transforms himself for better. The movie can be enjoyed by all the age groups because of its content. The movie give subtle messages with the brilliant emotional connect.
5. Naam
Year- 1986
IMDB- 7.5/10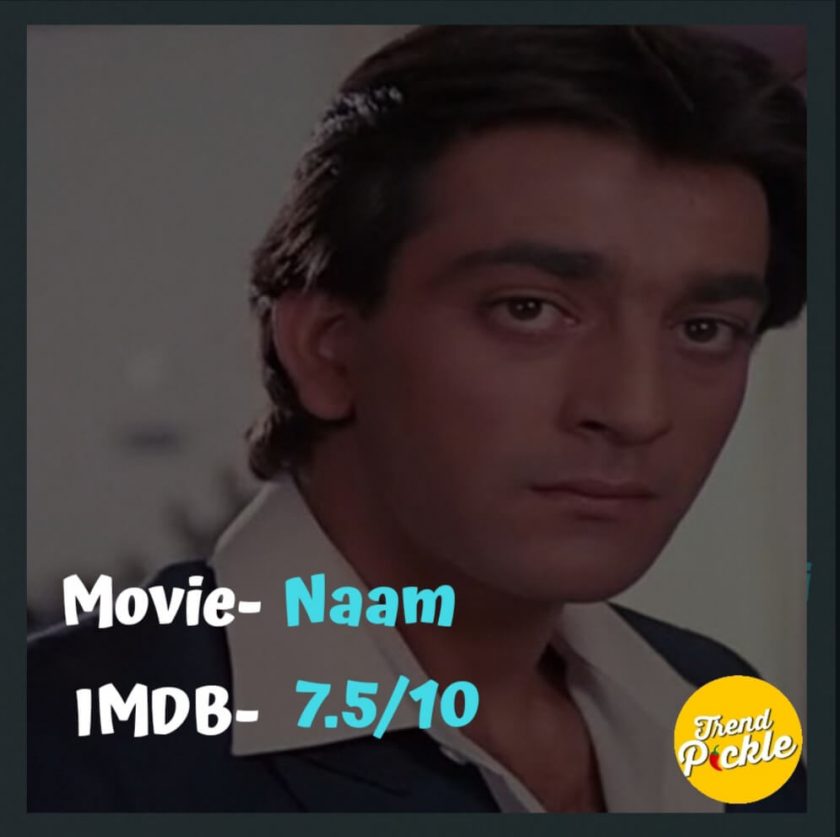 Another movie which leads an innocent man into the life of a criminal. Sanjay Dutt as Vicky gets disheartened and ends up in becoming a drug peddler. In spite of his various attempts of getting back to his normal life, he fails. This film gave his career a new direction. Naam proved to be a blockbuster during that time and made his place in the Indian Cinema. Naam is an intense film and it portrays the characters in the most interesting way. Sanjay Dutt became popular among the masses.
6. Saajan
Year- 1991
IMDB- 7.2/10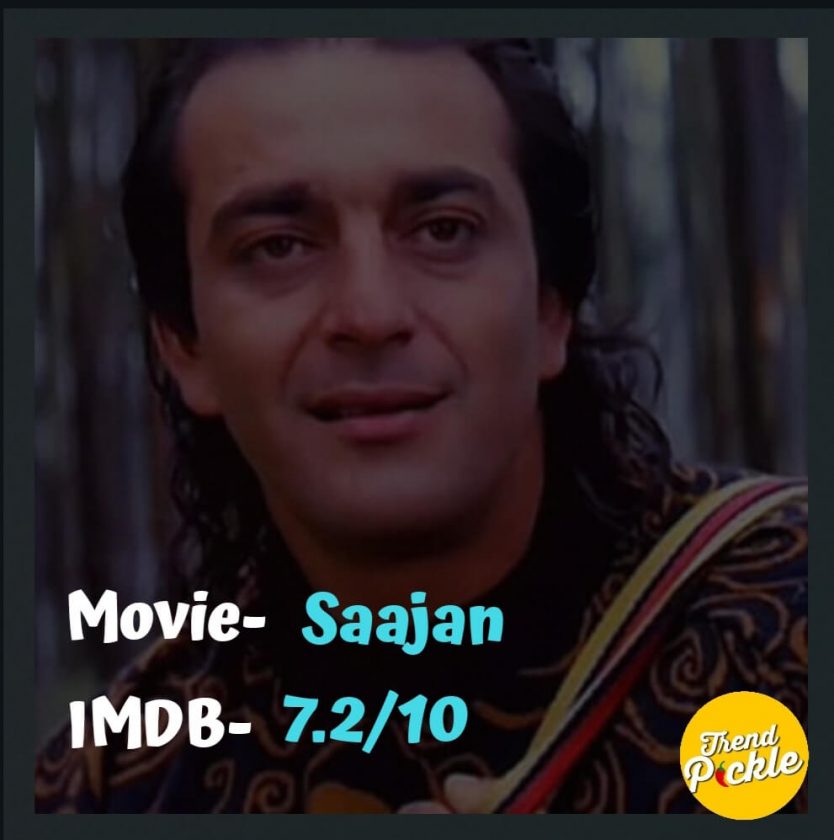 Saajan, a masterpiece!
This triangular love story talks about the unrequited love, sacrifices, struggles and the realization of pain when love is not reciprocated. Sanjay Dutt, a writer as Sagar loves a girl Pooja and she too admires him back. But the confusion begins when his brother Akash also falls in love with Pooja. The movie takes drama to another level. The movie also becomes famous because it has many musical hits like 'Mera Dil bi Kitna Pagal hai' and 'Tumse milne ki tamanna hai'. As an audience, we love to see this trio of Sanjay Dutt, Madhuri Dixit and Salman Khan on the screen.
7. Sadak
Year- 1991
IMDB- 7/10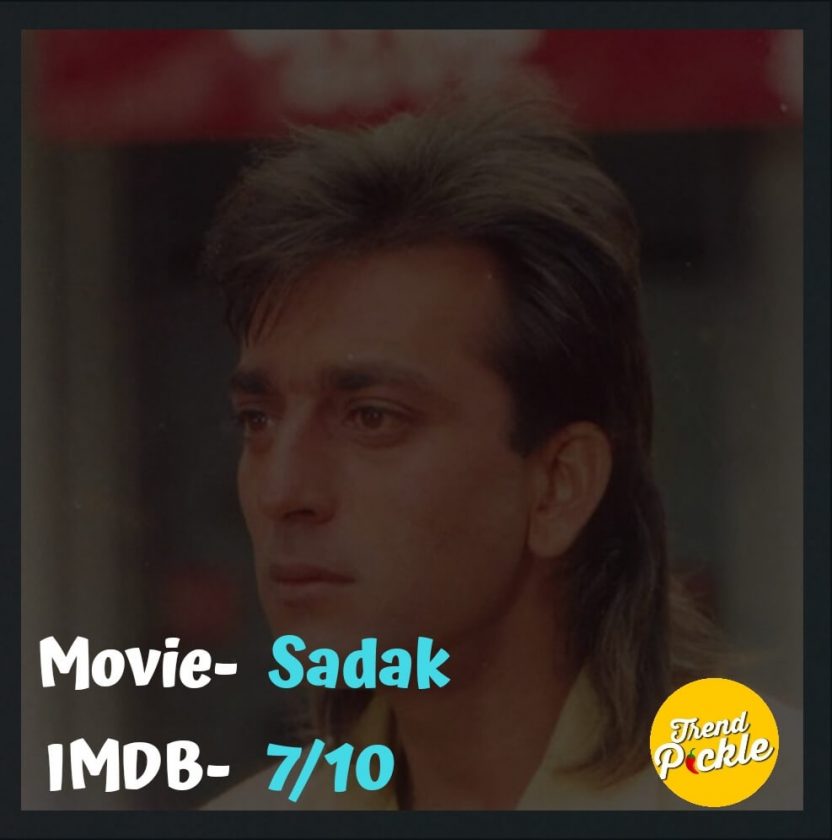 A romantic, thriller, condemns a social stigma and convinces the audience to overcome it. The story is about a boy who falls in love with a sex worker who works for Maharani, owner of the brothel. He luckily succeeds in saving the girl. The film directed by Mahesh Bhatt compels the audience to watch it in a single go. The movie gives a new definition to love. We are amazed by Dutt's versatility.
8. Dhamaal
Year- 2007
IMDB- 7.3/10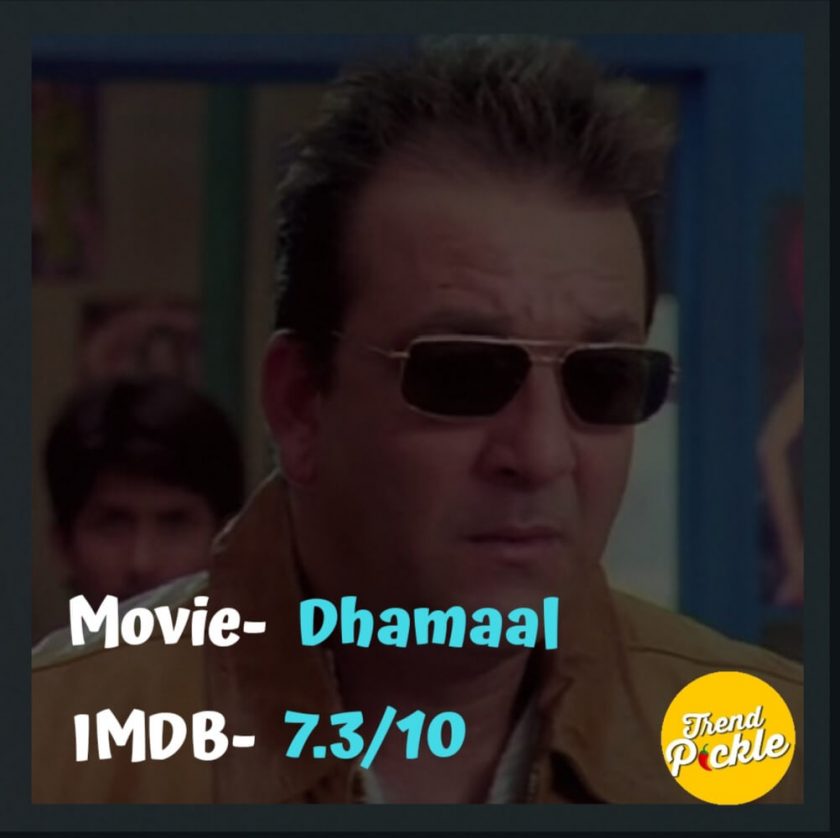 Sanjay Dutt's Dhamaal is a comic blockbuster remembered and enjoyed even today. He plays the role of an inspector and encounters four young men who are going to capture 10 crore rupees bag hidden in Goa. The chases between them creates a lot of humour. Sanjay Dutt is greatly appreciated for his humoristic approach. Sanjay Dutt is known for his talent and he gets so engrossed in a character that it feels real. This is a movie with great actors and a gripping inspector-youth chase.
9. Shootout at Lokhandwala
Year- 2007
IMDB- 7.1/10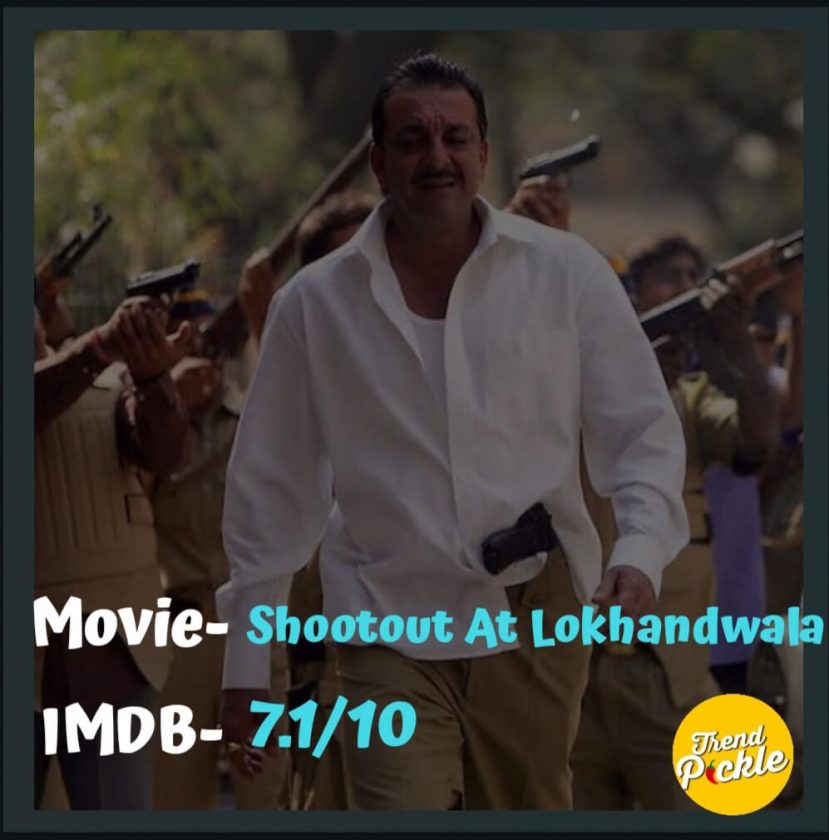 Shootout at Lokhandwala is one of the movies portraying real crime drama in Bollywood. It is a gangster 5-star movie based on the Sikh community. Sanjay Dutt added spark into the movie with his brilliant performance.
10. Mission Kashmir
Year- 2000
IMDB- 6.7/10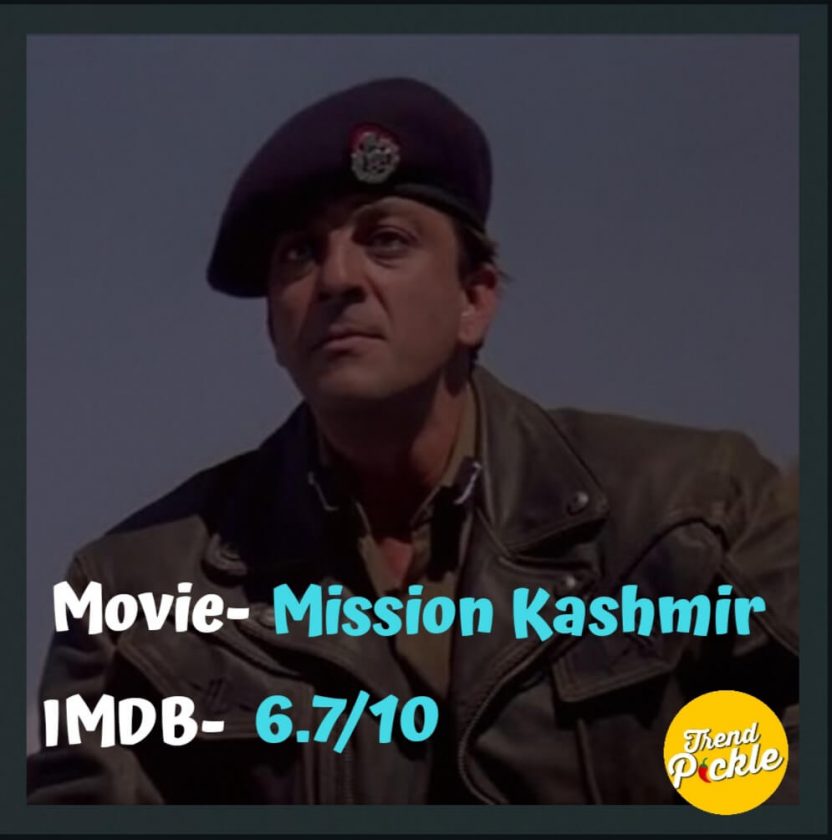 The movie is blessed with many amazing actors like Sanjay Dutt and Hrithik Roshan. The movie succeeds in showing human emotions during the time of the outbreak in Kashmir. The plot of the movie is very interesting as a police officer kills an innocent family unknowingly. This movie shows you how the terrorists are created. Amazing movie and Sanjay Dutt was phenomenal. A must watch!