There are many ways to express ourselves some people like to make a journal and some people express themselves to others, but there is another way also through which is very trendy in people, that is tattoos. People like to draw little drawings and signs on their bodies. Now you might be wondering how a tattoo is a way of expression? Each and every tattoo has its hidden meanings, some are motivational while some are inspirational each tattoo speaks itself it just takes the eye to understand the secret meaning.
In today's time, tattoos are very trendy and people are getting crazy about it, I am going to tell some of the new tattoos styles which you can use while engraving tattoo on your body.
Followings are the 25 different kinds of tattoos for girls:
Flower design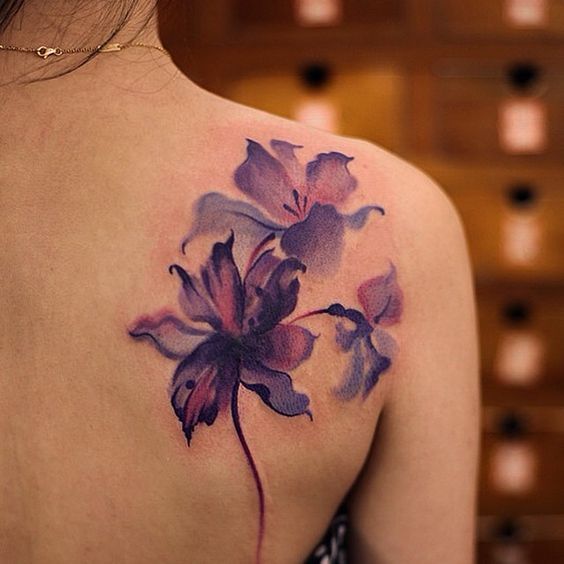 Everyone likes flowers and for women, the flower is one of the best tattoo designs which she can use. As according to my flowers are the symbol of patience: no matter how hard the time is but one-day spring will come back in your life and you will bloom again just like a flowers
Tattoo on fingers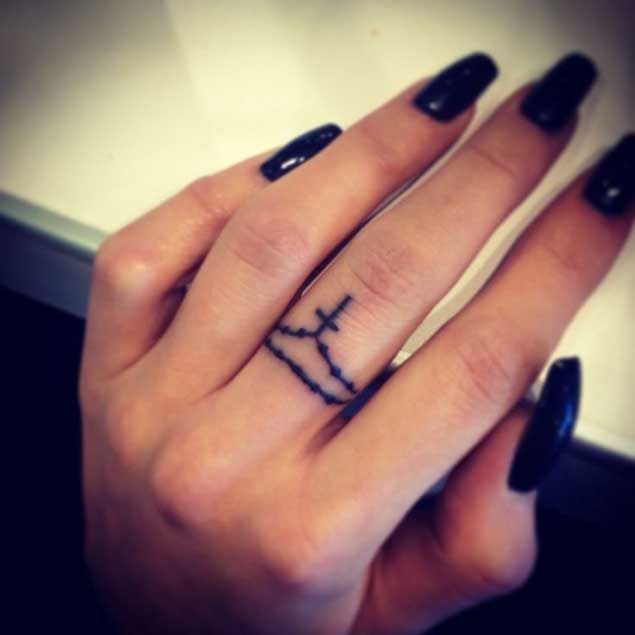 A finger tattoo one of the best tattoos you can go for a small tattoo on your fingers makes your hand look more attractive and add little drops of beauty to your finger.
Tattoo of your pet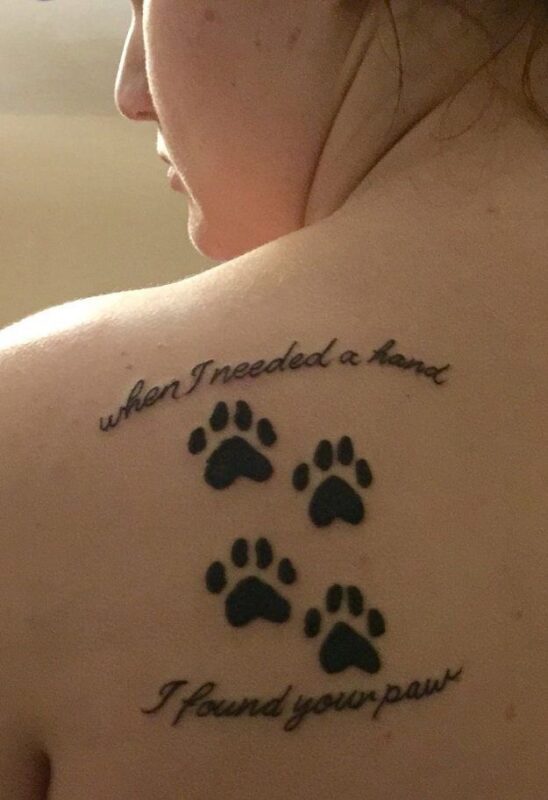 If you are an animal lover and you owe some kind of pet, then a tattoo of a pet is the best way to express your attachment with your pet. You can engrave the name of your pet or can make a little cartoon picture of your pet on your body.
Fanart tattoo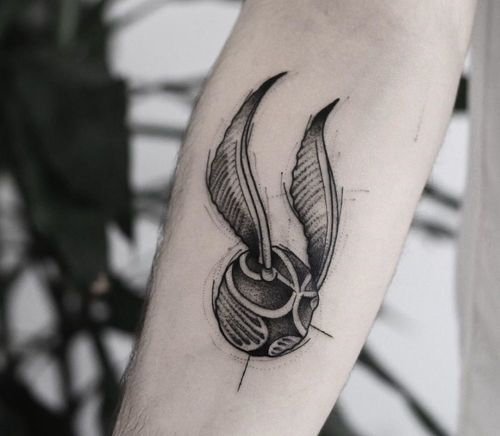 If you are a diehard fan of any TV show or movie or any prominent personality then you can go for Fanart tattoo, many people are crazy about many TV shows and they engrave small tattoos on their bodies related to the shows.
Butterfly tattoo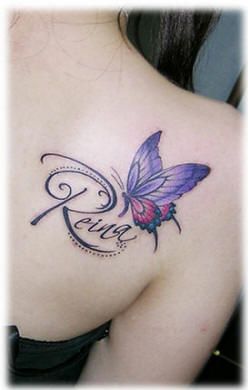 One of the most elegant and beautiful creatures on this planet and your butterfly tattoo looks so attractive and pretty on women you can add little colors in the wings and you are all ready to fly your wings just like a butterfly.
Dreamcatcher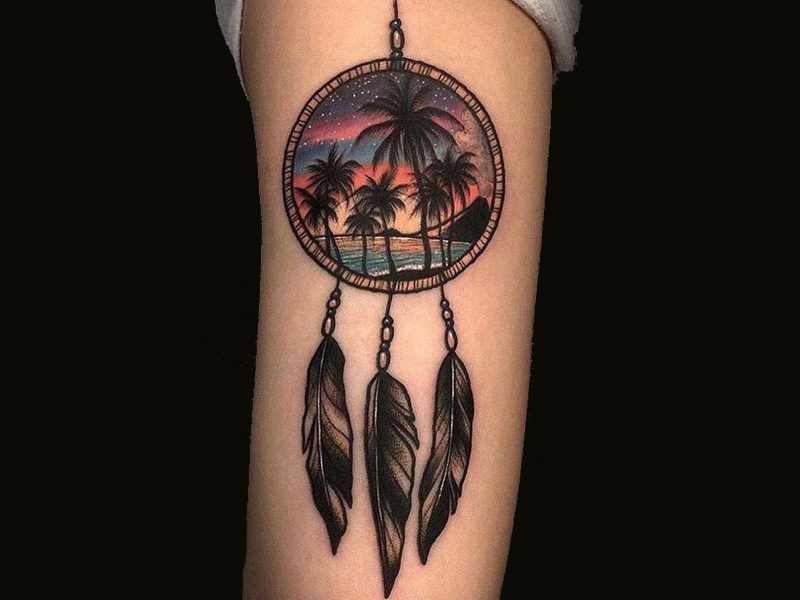 Women are loving the idea of engraving a dreamcatcher tattoo on their body it looks so attractive and colorful, if you want to make a tattoo then a dream catcher is one of the best options you can go for.
Words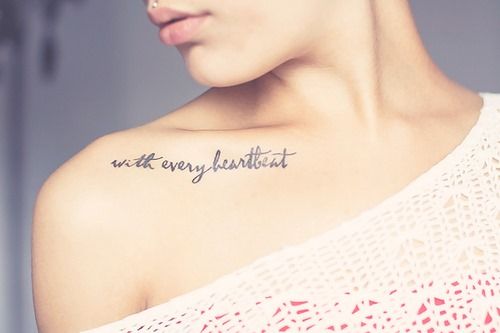 Motivational words that inspire you can be used as tattoo art, you can use many inspiring words for your tattoo to express yourself more clearly and beautifully.
Quotes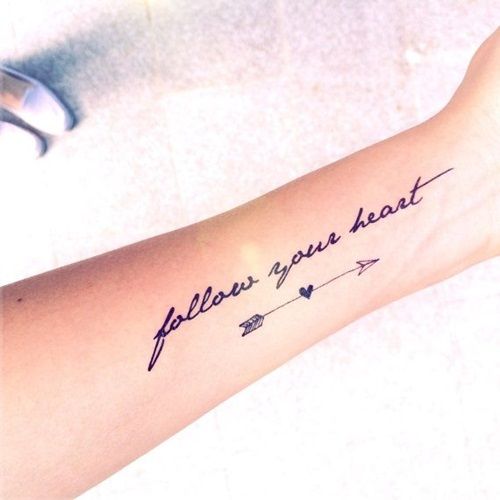 Whenever you scroll your social media or reading something you come across many beautiful and inspirational quotes which properly fit you, you can use these quotes as a tattoo.
Animal tattoo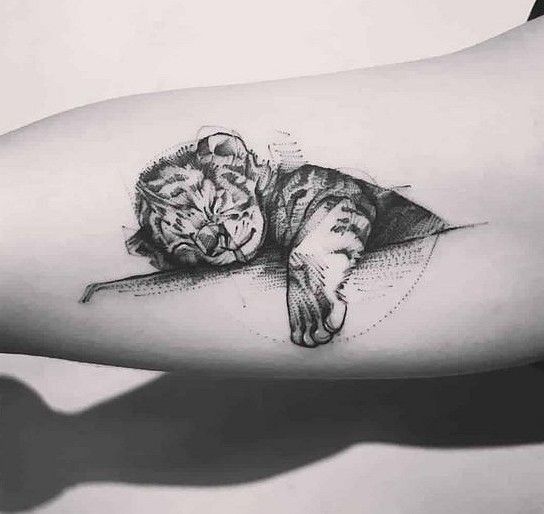 Like I said animal tattoos are never off the table if you don't owe an et still you can make the face of any animal on your body as a symbol of love towards animals or your spirit animal.
Couple tattoo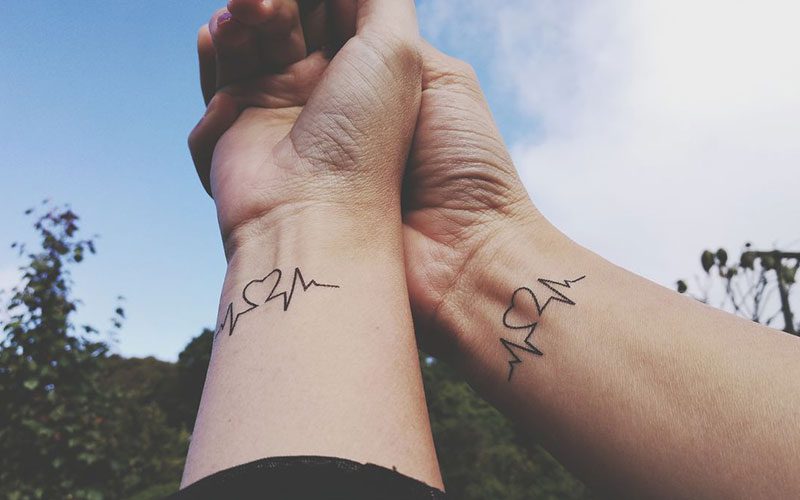 Expressing your love through tattoo for someone special is one of the cutest way, many couples go for couple tattoos and it's really look very beautiful and cute as well
Art tattoo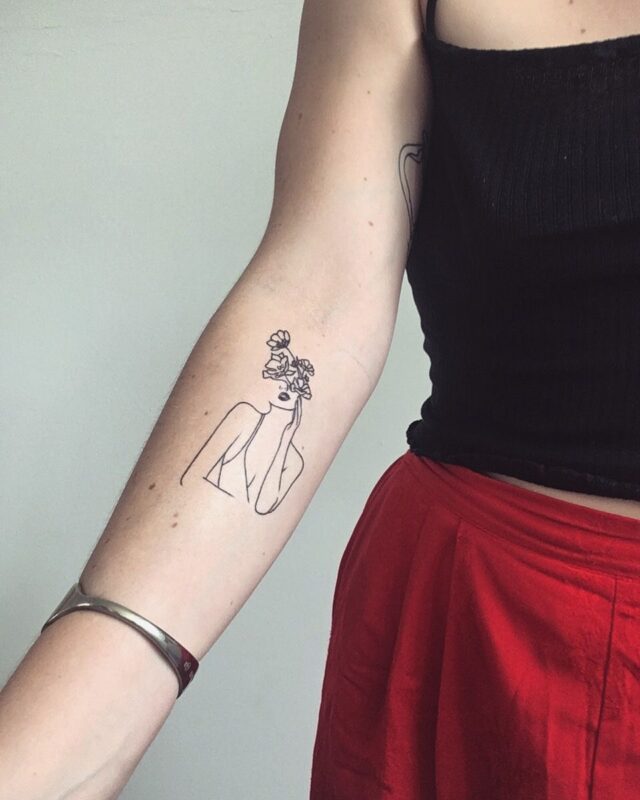 If you are artistic and want something unique you can choose an art tattoo. Art is just another name for tattoos it also helps us to express ourselves in and more artistic way.
Minimalistic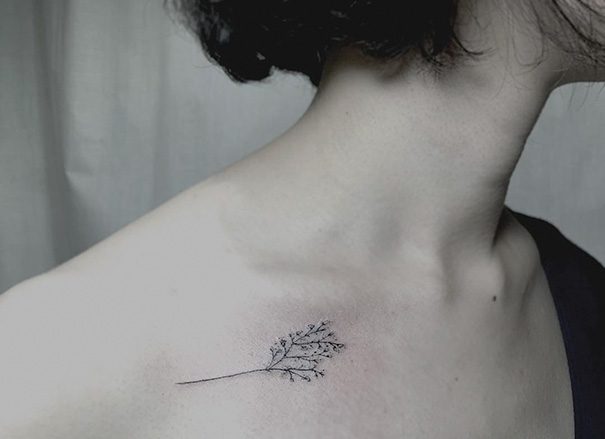 Neat and clean lines drawn to make beautiful tattoos are some of the best tattoos for women. It's quite different and looks perfect on the body.
Dripping rose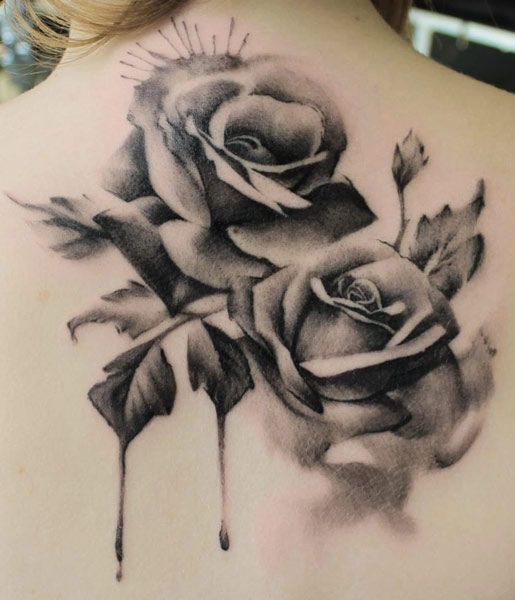 This is one of the unique designs in this rose is made and the stem of the rose is made like a dripping ink that looks so beautiful and graceful.
Names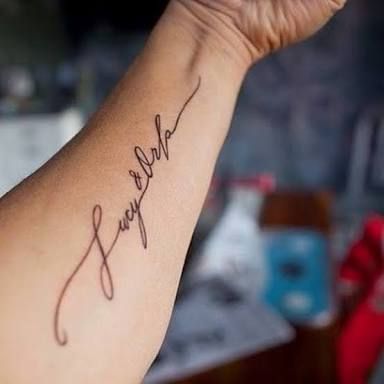 Tattoo with your name is quite common but what is not common is the way of writing it you can engrave your name tattoo with different cursive writings.
Important dates and number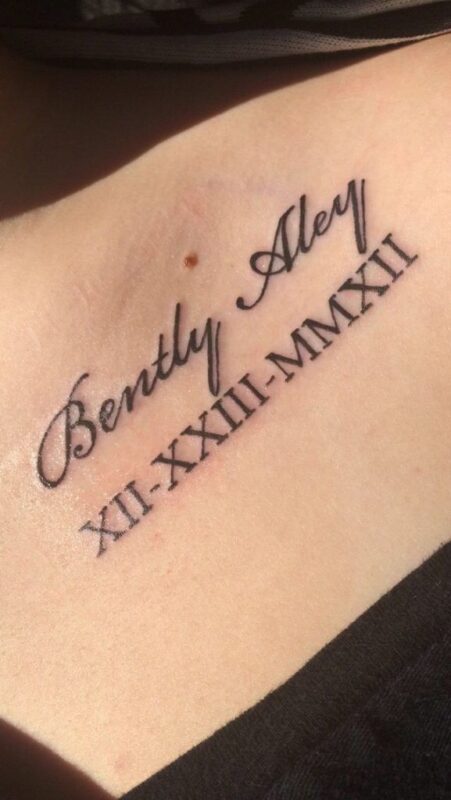 Some days in your life are so important that you can't ever forget, many people engrave these important dates on their body it might be birthday date or death date of someone very close to them or sometimes other different occasions.
Crowns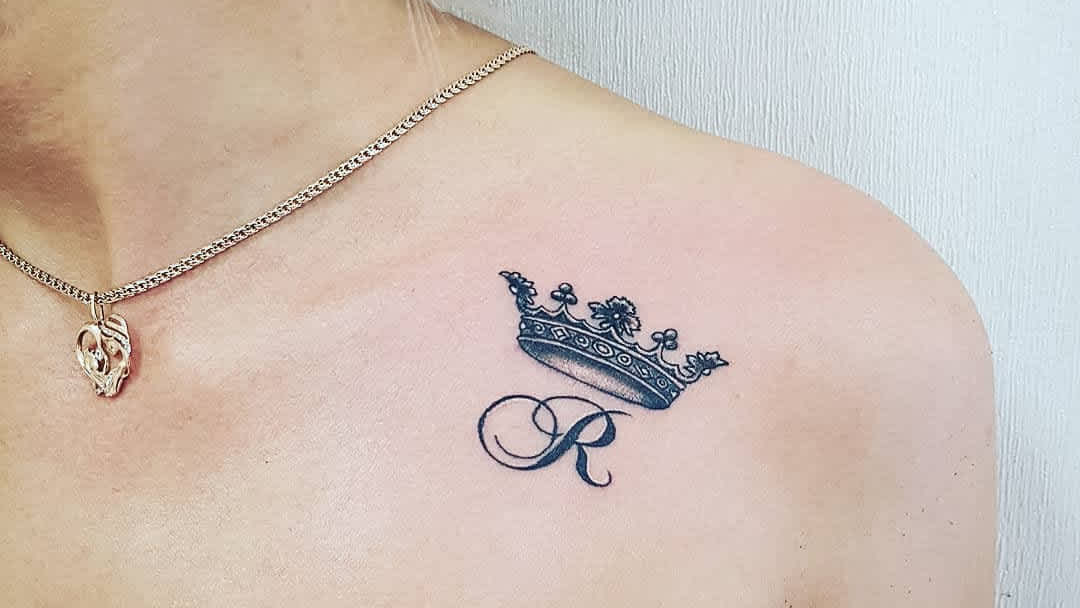 Every woman is a queen with or without the crown, a tattoo of the crown is a symbol of power that reminds them no matter what queen is always strong and ready to face the problems.
Tattoo with memories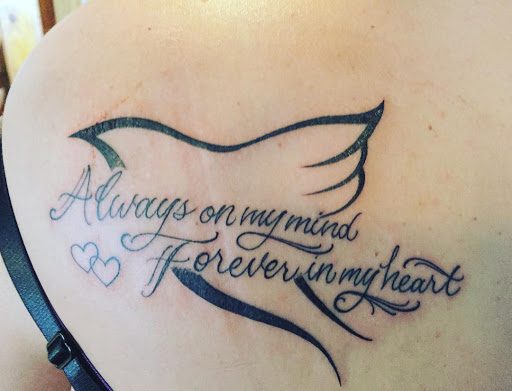 We never know that something/someone/someplace might be important of any person might be a piece of biscuit is important for any person that they engrave that same biscuit pic on their body, right now Eiffel tower is in trend.
Musical notes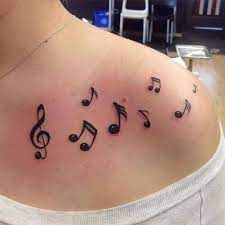 It is so interesting how the music or lyrics of any song feels so connected to our soul that you can resist it, if you are a music lover then musical notes tattoo is best for you. It will help to connect the musical notes of the music with your soul.
Anchor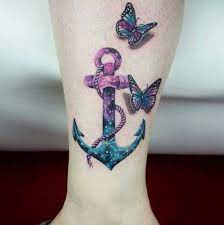 Something will never get old just like the anchor tattoo, it is the symbol of power that you have in yourself there are many designs of anchors in the tattoo that looks so beautiful and attractive.
Mandalas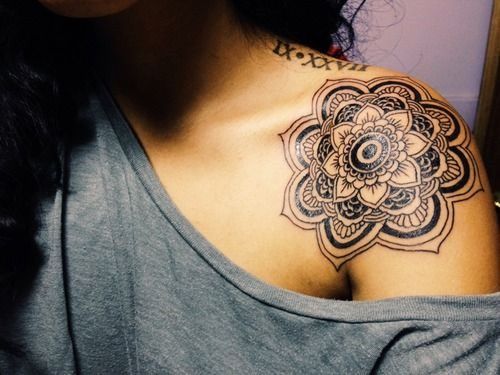 Another beautiful tattoo for artists is the mandalas tattoo, many people think that mandalas are the best stress buster for any way although it is one of the biggest and quite hard tattoos, in the end, it's all worth it.
Astrology tattoo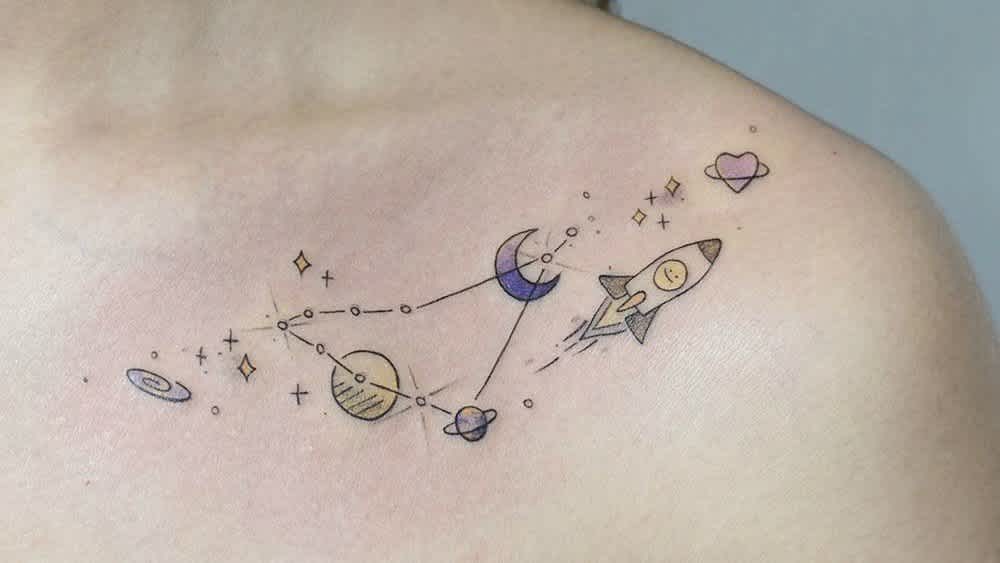 If you are interested in astrology then these tattoos are kind of your type women with astrology tattoo looks so beautiful, according to me tattoo of outer space defines the out the box thinking.
Zodiac sign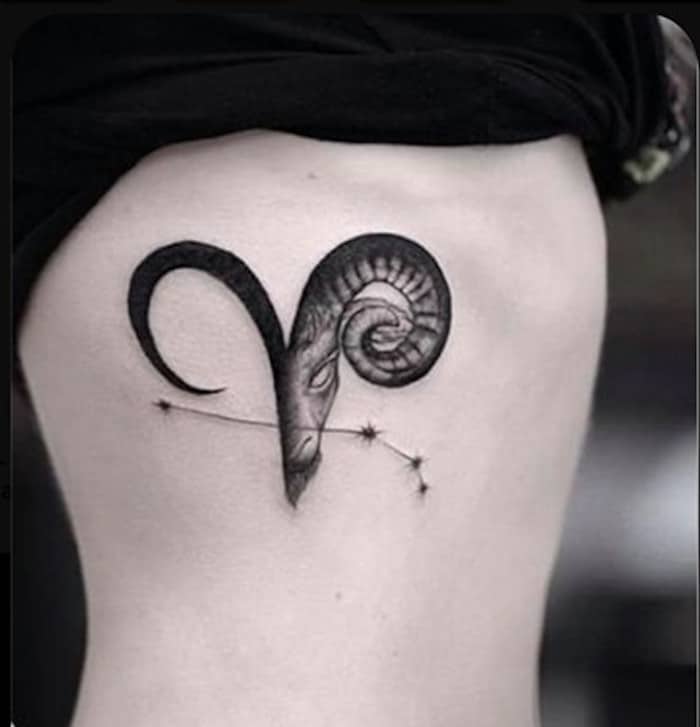 Sun signs are a kind of creative tattoo for women you can draw your zodiac sign on your body, these tattoos are basically for people who are more interested in signs and horoscopes, so what's your sign?
Symbolize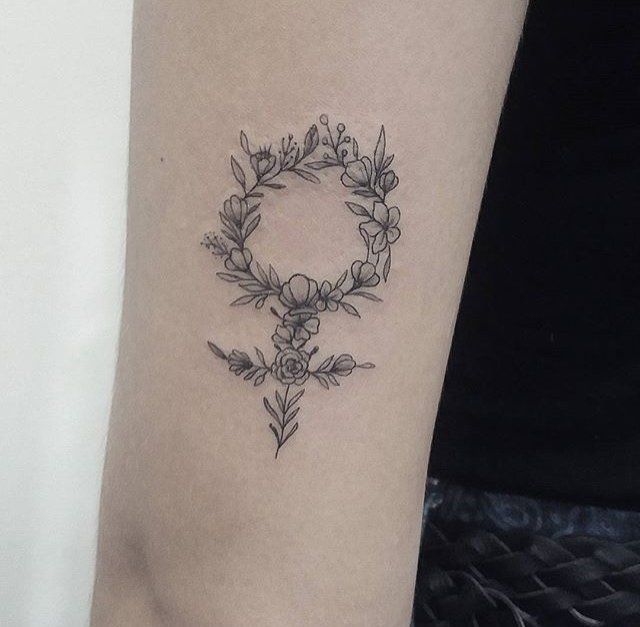 Tattoos with symbols are very trendy right now, you can draw dove as a symbol of peace or yin yang as a symbol of Taoism these symbols are kind of inspirational and add grace to your body.
Wings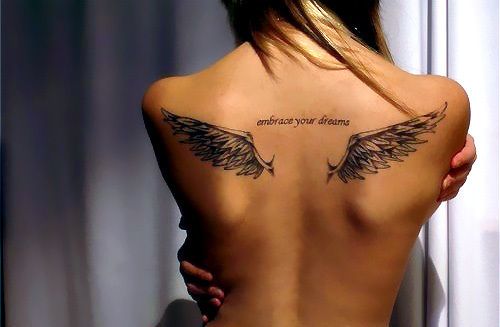 Let your wings free! And conquer the world. Wings are also a kind of symbol which describe your strength and power within you women can really choose these tattoo.
Pawprint/fingerprint tattoo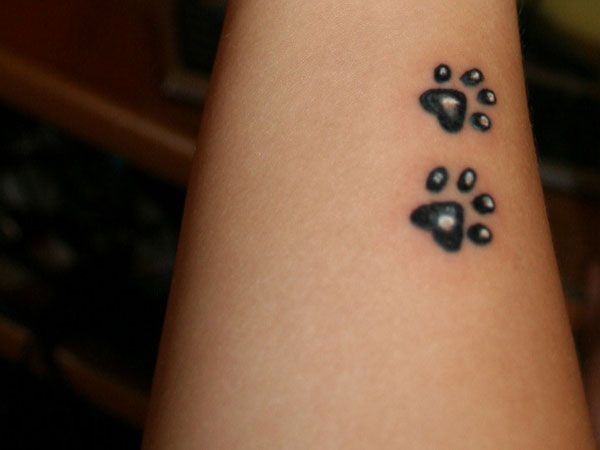 Personalized fingerprint tattoo is one of the most trendings right now people use fingerprint or pawprint of their closet person and animals and engrave them on their body to show their love affection toward the person or their pet.
Don't Forget to Read About: 10 BEST HAIR SHINE SPRAYS