People of all ages and backgrounds can appreciate music because it is a universal language. The invention of the internet has made it simpler than ever to connect a huge library of songs from all over the world. Even though countless websites offer music streaming, many music lovers still prefer to download songs and keep them on their devices. If you're one of those individuals, you might be curious about the finest websites to use to get music online.
We have assembled a list of the best 15 music download websites in this article, ranging from well-known music streaming services to less well-known sources for independent and world music. These websites will surely satiate your musical cravings, whether you're searching for the newest hits or timeless classics. Let's explore the top websites for downloading songs online now.
Best Websites to Download Songs Online
1. iTunes/Apple Music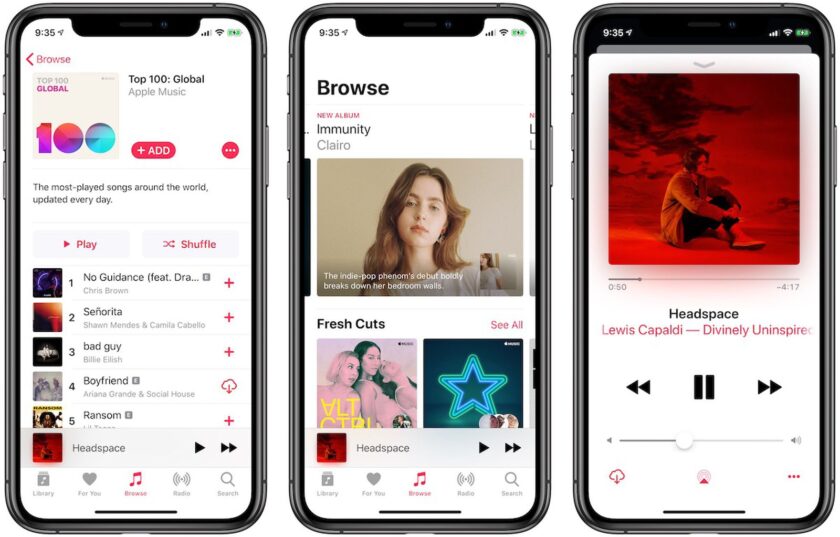 About:
iTunes was a media player, and mobile device management program developed by Apple Inc. It was initially launched in 2001 for Mac OS 9, and then in 2003 it was released for Microsoft Windows.
In 2015, Apple debuted Apple Music, a streaming music service that provided access to a massive library of songs, playlists, as well as radio stations. Apple Music was incorporated into the iTunes application, enabling subscribers to stream music, download songs for offline viewing, and connect directly to exclusive material such as music videos and documentary films.
2. Amazon Music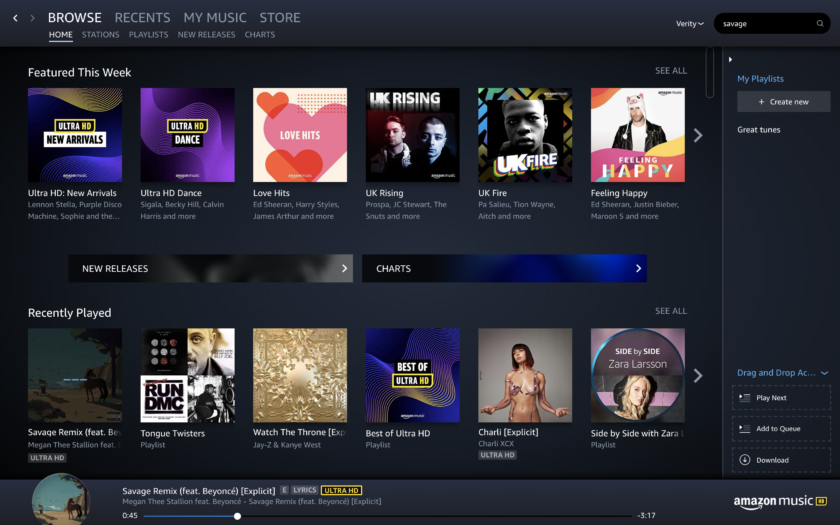 About:
Amazon Music is a music streaming network operated by Amazon. The service was first introduced in 2007 as Amazon MP3, an online music store that allowed DRM-free download of songs. A subscription-based music streaming service with access to a wide range of songs, playlists, & radio stations, Amazon Music Unlimited was introduced in 2014.
3. Google Play Music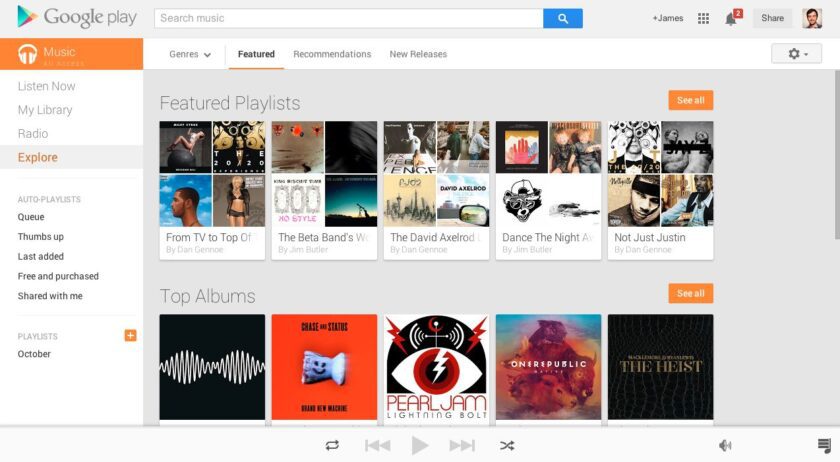 About:
The online song store and streaming service Google Play Music were both run by the search engine Google. It was first introduced in 2011 as a cloud-based song locker, allowing people to upload their music collections and listen to them from any device. In 2013, Google announced a subscription-based streaming platform, Google Play Music All Access, which allowed unrestricted access to a wide range of songs and radio stations.
4. Spotify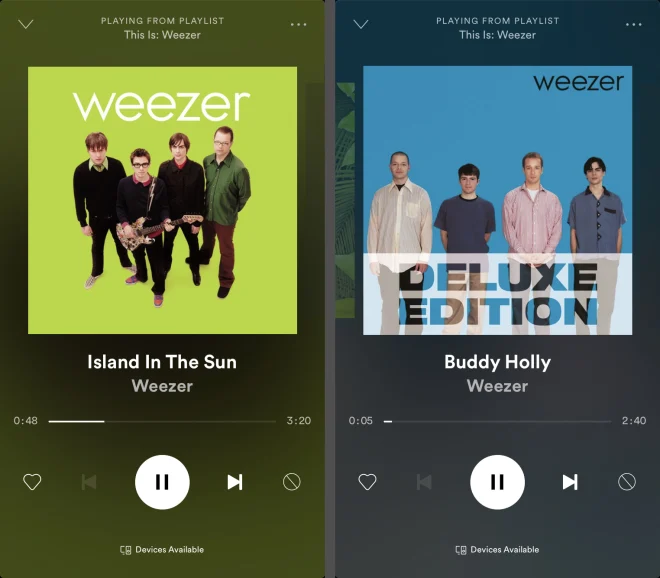 About:
A digital music service called Spotify was introduced in 2008. It allows users exposure to millions of songs, podcasts, as well as other audio content from a broad range of creative artists. Spotify has a free, ad-supported version, in addition to a premium subscription service that provides extra features like ad-free listening, offline playback, & higher-quality audio.
One of Spotify's standout features is its personalized recommendation algorithm, which makes playlists and new songs based on a customer's listening preferences and habits.
5. SoundCloud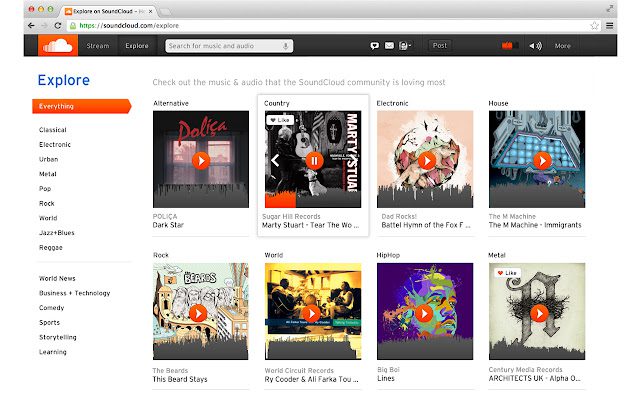 About:
Launched in 2007, SoundCloud is a website for streaming music. It is renowned for having an open platform that enables independent musicians and content producers to post and distribute their music as well as other audio files to a large audience online.
Access to SoundCloud's material is available via a web-based interface, and iOS, and Android phone applications, in addition to both free & subscription-based services. One of the primary characteristics of SoundCloud is its community-based method of music discovery, which enables listeners to discover new and upcoming artists and genres.
6. Deezer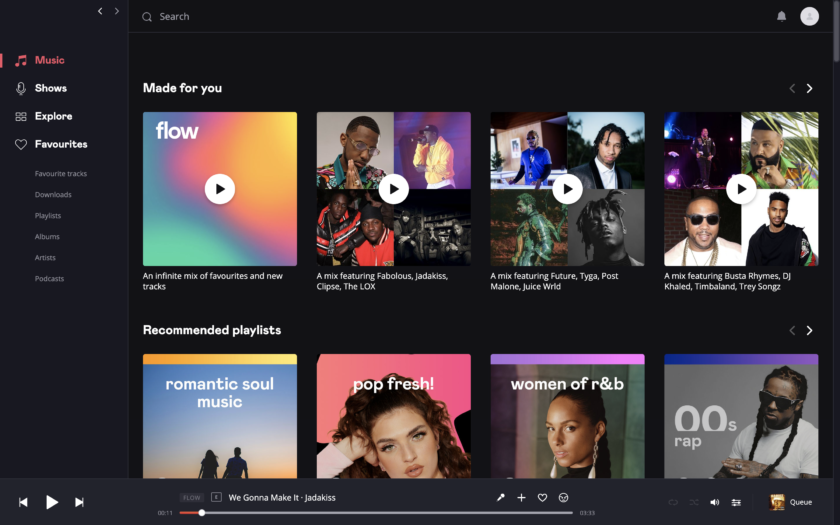 About:
Launched in 2007, Deezer is a service that streams songs. Viewers have access to a vast library of tracks, playlists, & podcasts from a range of musicians and genres. Deezer is accessible in over 180 nations and provides both free and subscription-based services. Deezer has a special "Flow" feature that, like a custom radio station, generates an ongoing stream of music based on a user's preferences.
7. Tidal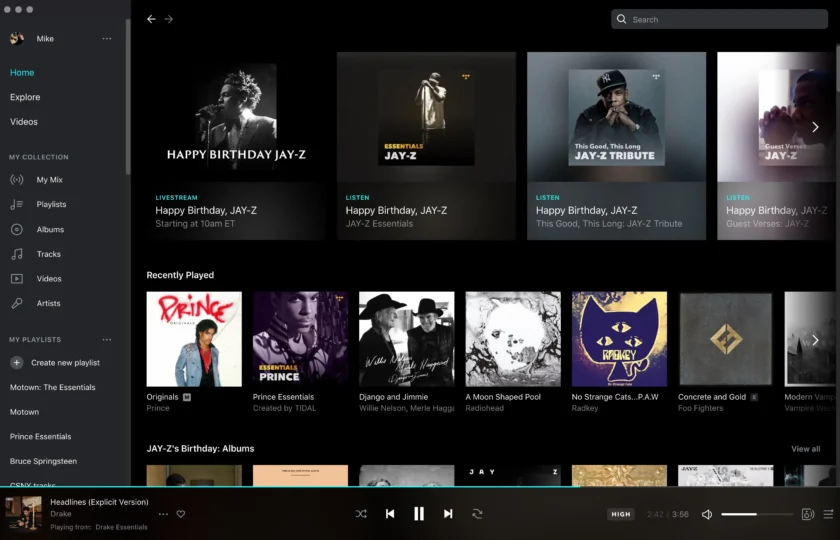 About:
A streaming music service called Tidal was introduced in 2014. It is noted for its concentration on elevated audio quality and its compatibility with lossless audio formats. Tidal provides a library of over 70 million songs, in addition to unique content and live concerts from a wide range of artists and genres. Support for high-quality audio, with an emphasis on lossless & high-fidelity formats like FLAC and MQA, is one of Tidal's standout features.
Also Read:
8. Pandora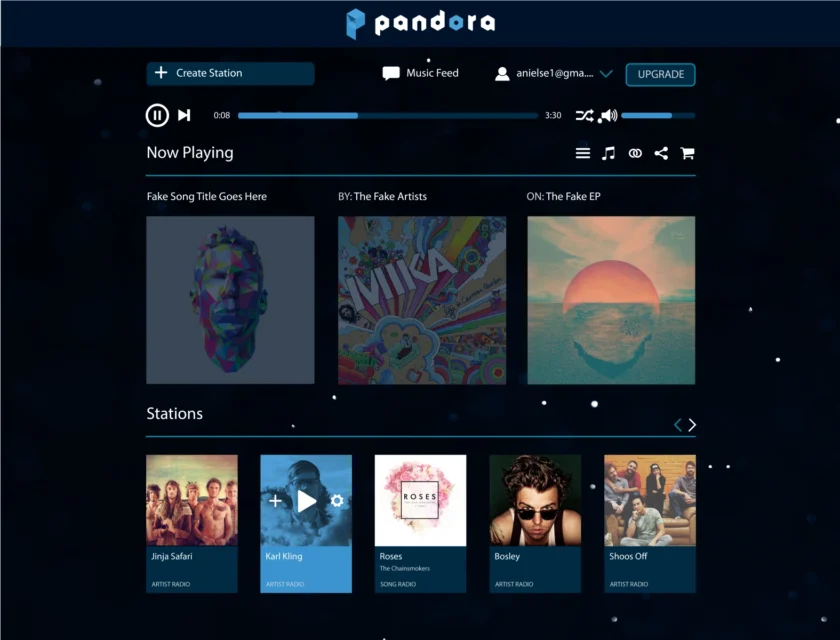 About:
Pandora is an online radio and streaming music service that was created in 2000. It is notable for its personalized radio stations, which are built based on a person's listening history and preferences.
One of the primary aspects of Pandora is the Music Genome Project, which is a repository of over one million tracks that have been evaluated and categorized based on a range of musical properties, such as melody, harmony, & instrumentation. This enables Pandora to produce customized radio stations for listeners based on their chosen artists, tracks, & genres.
9. YouTube Music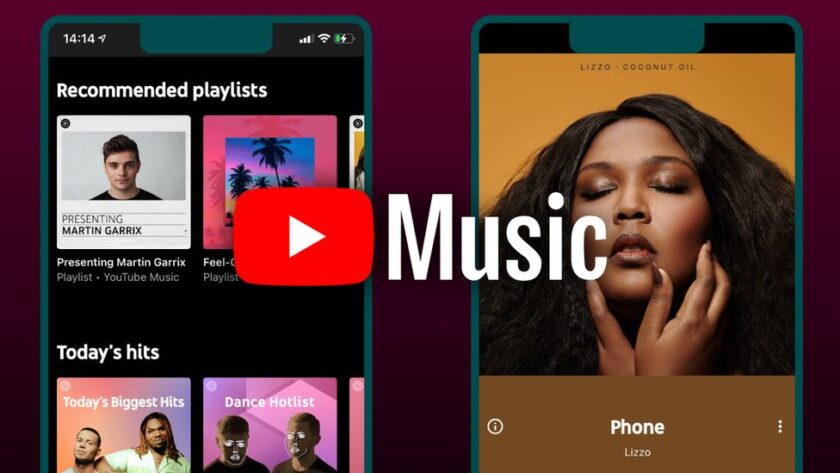 About:
A streaming music service called YouTube Music was introduced in 2015. In addition to music videos, live concerts, as well as other audiovisual content, it provides users with access to a million songs, soundtracks, and playlists from a wide variety of musicians and genres. One of the primary benefits of YouTube Music is its connection with YouTube, which enables consumers to seamlessly switch between video and audio playback.
10. 7digital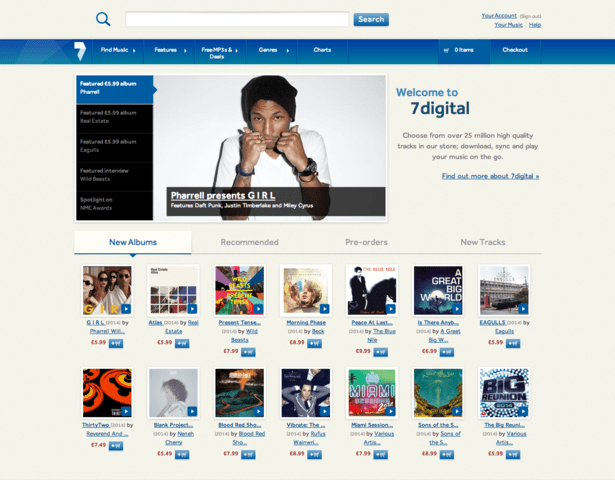 About:
7digital is an online music portal that was created in 2004. It offers a variety of music-related programs, such as music streaming, white-label music services for corporations, & music downloads. 7digital offers collaborations with numerous music services and stores and operates in more than 80 nations.
7digital's platform allows customers to download and play high-quality music in a wide range of formats, such as MP3, FLAC, and WAV. Together with the option to make and share music with others, the platform also provides a selection of radio stations and playlists that have been carefully curated.
11. Qobuz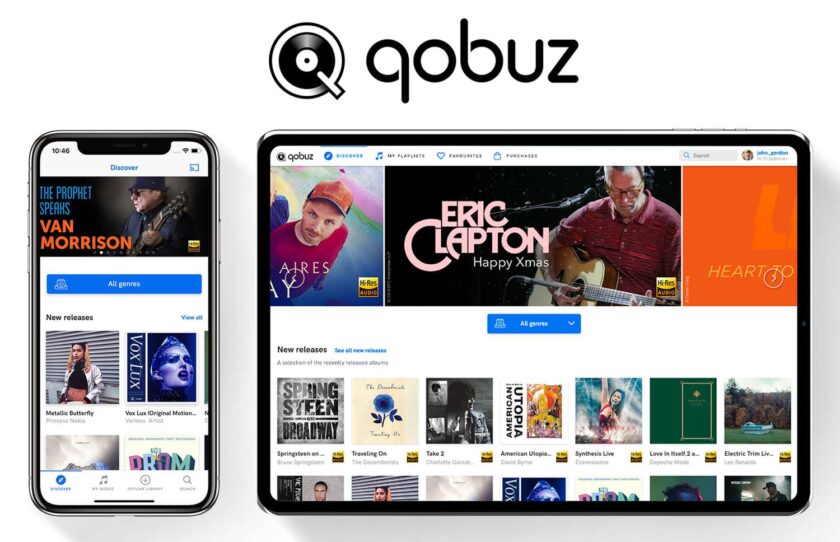 About:
Qobuz is a music download and streaming platform that was started in 2007. It is noted for its concentration on high-fidelity music quality and its compatibility with uncompressed and high-resolution audio formats.
Qobuz offers a variety of membership packages, including a basic subscription that gives users access to elevated audio and a premium subscription that adds extras like offline playing, access to exclusive material, and live broadcasts and event access.
12. Napster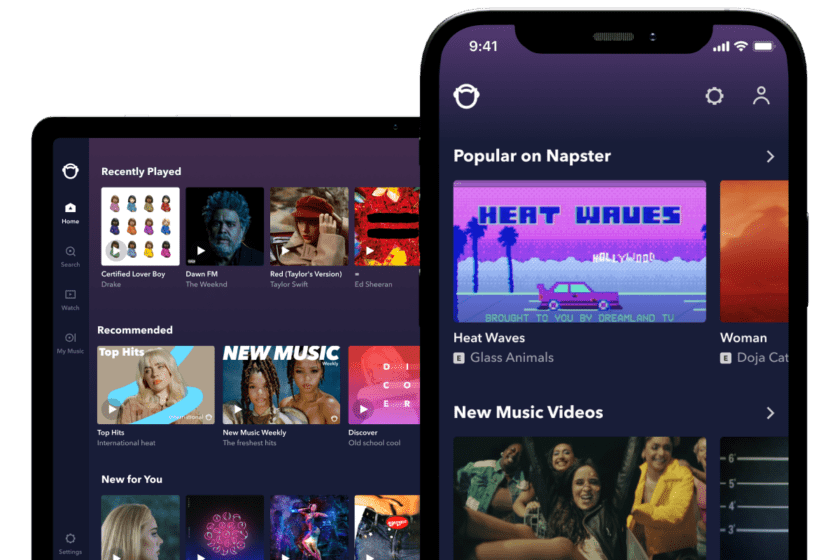 About:
Napster is a music download and streaming platform that was created in 1999. Early in the 2000s, it became well-known to be one of the initial peer-to-peer file-sharing services. Since its start, Napster has undergone numerous ownership changes and branding initiatives, but it is presently a streaming music service.
The site's suggestion algorithm is based on a customer's listening preferences and habits in addition to editorial suggestions from music industry professionals and curators of curated content.
13. Beatport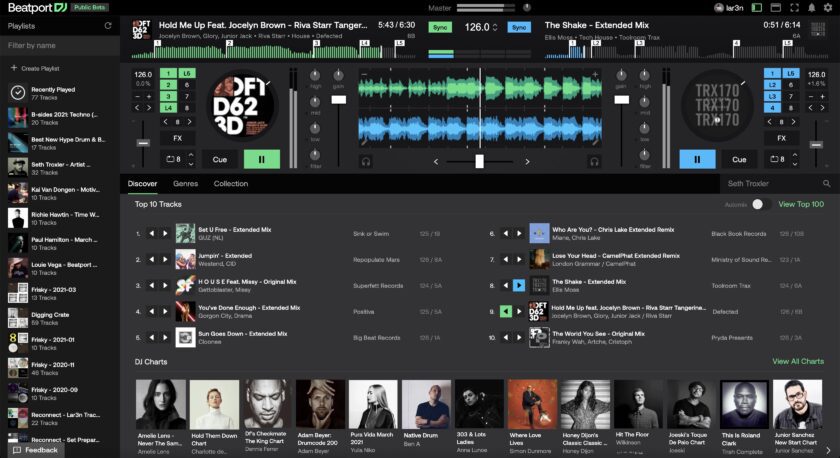 About:
Electronic dance music is the focus of the digital music service Beatport (EDM). It was established in 2004 and provides a variety of music-related services, such as music streaming, song downloads, and DJ tools for music producers. Beatport's emphasis on electronic dance music, which spans a variety of genres and subgenres, is one of its defining characteristics.
14. eMusic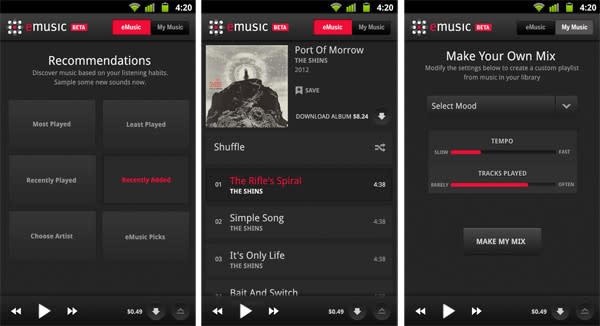 About:
eMusic is an online music portal that was created in 1998. It specializes in independent music, with an emphasis on lesser-known musicians and record companies.
With a variety of genres and subgenres offered on the site, eMusic's emphasis on independent music is one of its standout qualities. In addition to independent musicians and record labels looking for a site to market and distribute their music, eMusic has grown to be a popular option for song lovers seeking a varied diversified selection of independent artists.
15. Bandcamp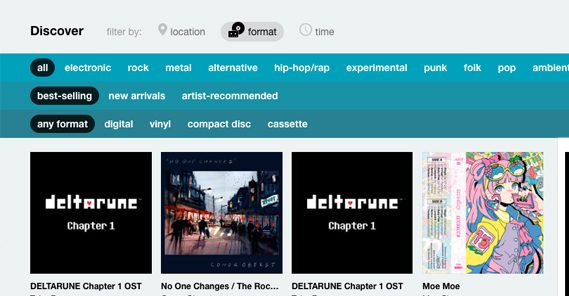 About:
A digital music service called Bandcamp was introduced in 2008. It is a platform for independent artists and labels to promote and spread their songs directly to fans.
Bandcamp offers a variety of merchandise sales alternatives for artists and labels in addition to music broadcast and download services. These options include tangible goods like vinyl, CDs, and cassettes as well as digital goods like t-shirts and posters.
Your Turn!
In summary, there are many wonderful sites online for downloading and listening to music online. Each site has its distinct features and capabilities, from the broad range of popular songs accessible on Spotify to the emphasis on individual artists & labels on Bandcamp.
Other popular services like Apple Music, Amazon Music, as well as Tidal, of which offers a huge selection of music for consumers to listen to. Sites like Beatport and DJTunes are popular options for folks who are engaged in electronic dance music.
Several lesser-known sites target particular markets and provide distinctive features, like eMusic and Qobuz. Any taste and inclination can be accommodated by a music platform thanks to the abundance of possibilities. Which was your favorite site to download songs online, tell us in the comments section.