Buying the perfect air conditioner for your home is not a tough task anymore. Given that buying an air-conditioner calls for a sizable investment, it makes sense to go about the process with careful consideration. In fact, there are a whole host of factors that you need to wrap your head around before buying an AC. It is not one of those things for which you can blindly hit the buy button.
You need to consider the AC price, the various options available in terms of star rating, the right tonnage for your home, logistics and features. To help you with your purchase, we've put together a step-by-step guide on how you can choose the right air conditioner for your home.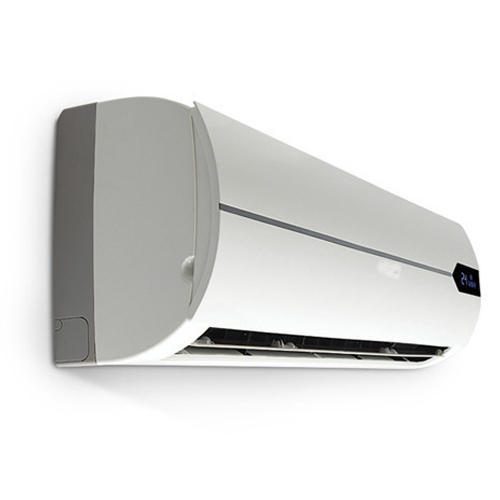 Step 1 – Room / area dimensions
First, figure out the size of the room or the area that you intend to cool. Ensure that the area being measured is separated from other areas of the home or office by a door. If there is a portion of the passageway, stairway or any sort of room extension before the doorway comes into the picture, ensure that you add the square foot area of that portion too. Once you know the size of your room, you can decide what tonnage to opt for.
1 ton – 100 to 120 square feet
1.5 tons – 150 to 170 square feet
2 tons – up to 230 square feet
Some brands do offer ACs that come with a tonnage of less than 1 ton. Of course, the AC price in these cases will be lower, but do not try to cut corners in this manner unless your room truly is as small as about 50 to 80 square feet.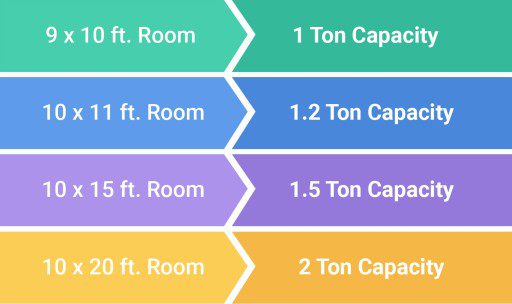 Avoid simply ignoring this match-and-measure step of your AC selection process. Similarly, steer away from getting an AC with too high a tonnage or too low a tonnage because this feature determines how well your AC will work. Too low a tonnage could correspond to inefficient or insufficient cooling. Too high a tonnage could result in excess moisture in the room.
Step 2 – Check about the logistics
Today, split ACs are more popular than window ACs. They are seen to consume less space and are also aesthetically pleasing, because they typically sit above eye level. However, once again, consider your room. Extremely small rooms might actually be better suited for window ACs, especially if the space for the air-conditioning unit has already been carved into the wall.
Similarly, is there room for the indoor unit to be installed? Look around your room and check which type of AC is more suitable for your room.
Step 3 – Choose between upfront savings versus long-term savings
Energy efficiency and price go hand-in-hand. More ecologically sustainable models typically come with higher BEE ratings, and a higher BEE rating usually corresponds to a higher AC price. A 5-star AC will usually cost more than a 3-star AC or a 4-star AC. Consider whether you would like to save on a few thousand rupees right now, or whether you would like to save on electricity bills throughout the life of your AC.
Tip: You might be able to get a 5-star AC for the price of a 3-star AC from another brand, or through offers. Do not be fixated on a Voltas AC or a Samsung AC, or a Blue Star AC. All of these brands offer excellent options; why not see who can offer you the best deal while also ensuring a lower carbon footprint?
Step 4 – Research about after-sales service
Buying a split AC will never disappoint you as it has a lasting life. Do make sure that the brand you go with has service centres that can provide timely servicing in case of any issues. Read feedback from other buyers, or ask around if the brand is not very well-known. 
Step 5 – Evaluate your payment options
Assuming you have set your heart on a 1.5-ton 5-star Voltas AC that is perfect for your living room. You will certainly need it to combat the harsh summers, especially considering most of us are still confined to our living spaces. However, if you are worried about the AC price, you have a wide range of options to make the AC affordable.
Check your cards – There is always an offer extended by banks and financial institutions through credit cards on various days of the week. Check if you or any member of your family has any corresponding cards. You might be able to get an additional 10% discount or a cashback offer.
Pay slowly – Use your Bajaj Finserv EMI Network Card at the Bajaj Finserv EMI Store to pay in convenient monthly instalments. You get the product delivered to your doorstep within 24 hours, but you can pay gradually in no-cost EMIs. Furthermore, the products you purchase at the EMI Store come bundled with discounts and offers, which further reduce the AC price, making it convenient to purchase a new AC.