Chittorgarh is a royal fort in Rajasthan located near the famous city Udaipur. Chittorgarh fort is one of the largest forts in Asia. UNESCO has declared Chittorgarh a world heritage site. The fort coversane area of 700 acres. It has various mahals that are immense rooms of Rajput kings and queens. The fort includes water bodies and temples. The fort was erected by Rana Kumbha between 1458 to 1468. It is located on the bank of river Gambhir and was built as a dawn of Hindu architecture. The story of movie named Padmavat was based on these forts. This fort also includes big gardens. It has three parts. In the first part there are shopping stalls organized by the people living in Chittorgarh. In the second part, you will find various mahals along with Vijay Tambe and in the last part there is rani Padmini's Mahal surrounded by water after that there is forest.
HISTORY OF CHITTORGARH FORT: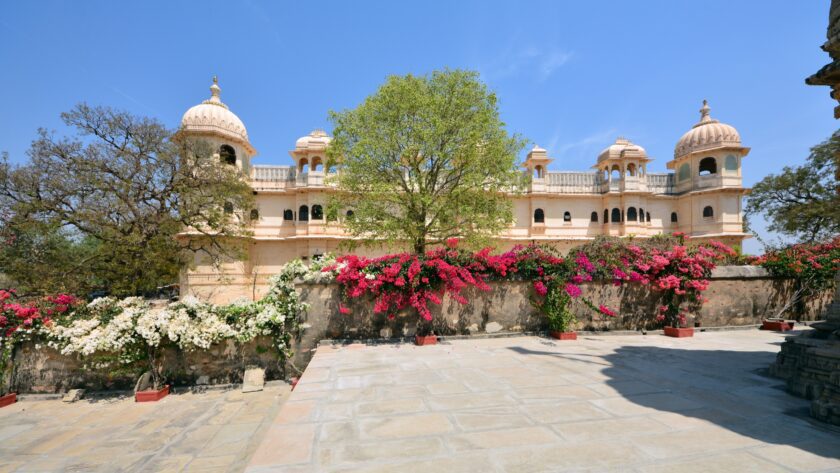 According to historians Chittorgarh was built by Chitrangamore a local Maurya ruler. Many kings tried to capture the fort one of them was Bappa Rawal he failed to capture the fort then later he had taken the fort from Arab who had captured it after him.The fort was ruled by Guhila King Raja Ratan Singh who was one of the brave Rajput kings, in the 13th century.The Muslim sultan alauddin khilji led an army to defeat Chittorgarh, the battle continued for eight months and at last Ratan Singh departs the life. As soon as his wife Rani Padmini gets news of her husband's dead, she jumps into the fire along with 3000 women of fort. These acts named s Johar. Which is considered as a great sacrifices of Rajput queens.
In the 15th century, akbar's eyes was fixed on Chittorgarh.At that time Rana Udai Singh ll was the ruler of Chittorgarh. Akbar started the battle to capture the fort. At that time Akbar had a huge army of 7000 warriors so many kings got defeated before even trying out to reach akbar but Rana Udai Singh ll was one who didn't fear and fight bravely but unfortunately Akbar defeated Rana Udai Singh ll and captured the fort.
ABOUT THE FORT: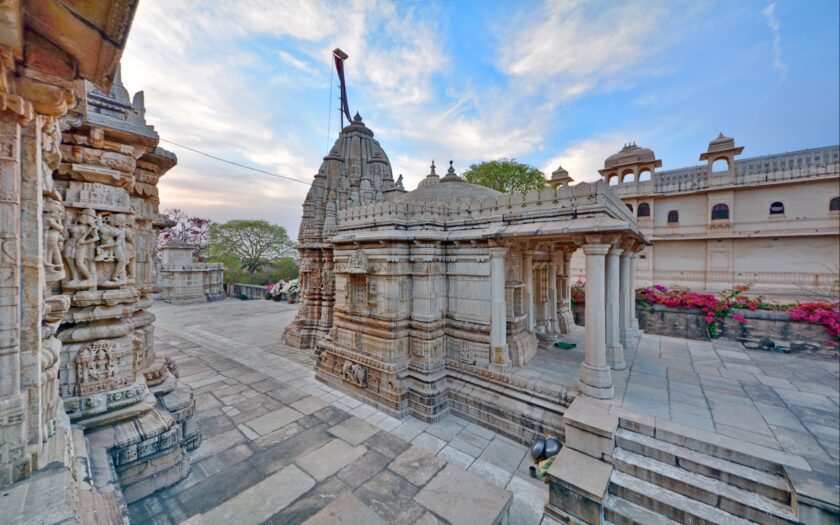 The fort has seven gates with special architectural designs. Notched parapets were built on top of the gates. There is the common road inside the fort which joins all the gate all these gates have historical importance. In the 15th century AD during the siege led by emperor akbar, Jaimal of Bandore was killed between the Bhairo gate and Hanuman gate. Prince Bagh Singh was killed during a siege in 1535 at Padan gate. Beside gates ,it has 65 structures with temples, mahals and water bodies. there are two distinguish towers within the premises known as Kirti Stambh and Vijay Stambh.
Rana Kumbha had built Vijay Stambh in 1448 to celebrate his victory over mahmud shah khalji. At the top of these Stambh, sits Jain Goddess Padmavati. Slabs in the uppermost part is dedicated to the detailed genealogy of the rulers of Chittor and their deeds. The fifth floor has the name of architect who built the tower. And the eight floor have word Allah carved in Arabic. The remarkable multiculturalism is clearly visible in Vijay stambha.
The Kirti Stambh was built by Bagherwal Jain in 12th century to honor the first Jain Tirthankar Adinath. The height of tower is 22m high.
Rana kumbha's palace is one of the oldest structures in the fort. Similar to these there are many other places like Fateh Prakash palace etc. which contains wood crafts and post medieval statues of Jain Ambika, Indra, weapons like axes, knives and shields, terracotta statues of local tribal people, crystal ware and painting.
Rani Padmini's palace is the palace of Rani Padmini. The palace is surrounded by the water from all four sides. It was built specially for Rani Padmini. She used to stay in this palace during the summer time specially. It was said that alauddin khilji had seen the reflection of Rani Padmini the mirror image of rani was caught from the stairs of these palace.
There are many temples in the fort. Kalika Mandir is most famous from them. There also an artificial deep-water tank.
INTERESTING FACTS: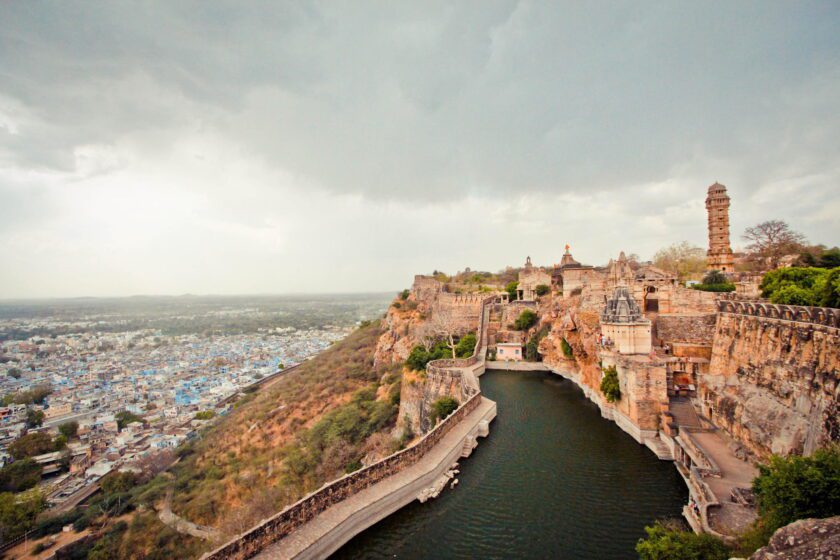 Chittorgarh is also known as chittorgarh, chittaur, chittor, and chittaurgarh.
It is UNESCO world heritage.
The seven gates of fort are Padan Pol, Hanuman Pol, Jorla Pol, Ram Pol, Laxman Pol, Bhaironpola, Ganesh Pol.
When looked from plane the fort is of fish shape.
It is said that the water lake of fort is made by Bhim from Mahabharata.
Rana kumbha's palace have numerous canopied balconies, the palace is build of plastered stones
The backside of fort is covered with jungle and after that there are farms.
The fort is 180 m high.
HOW TO REACH THE CHITTORGARH FORT:
Chittorgarh is 91.9 km away from Udaipur airport. The convenient way to reach here is by flight to Udaipur and then taxi to the fort. Beside Jaipur is 300 km and jodhpur is 312 km from fort.
BEST PLACES TO VISIT :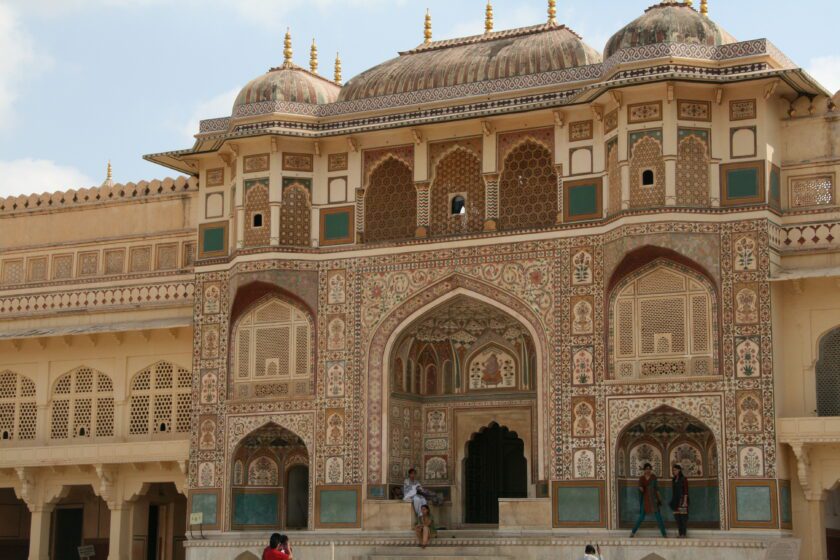 1. SANWARAJI TEMPLE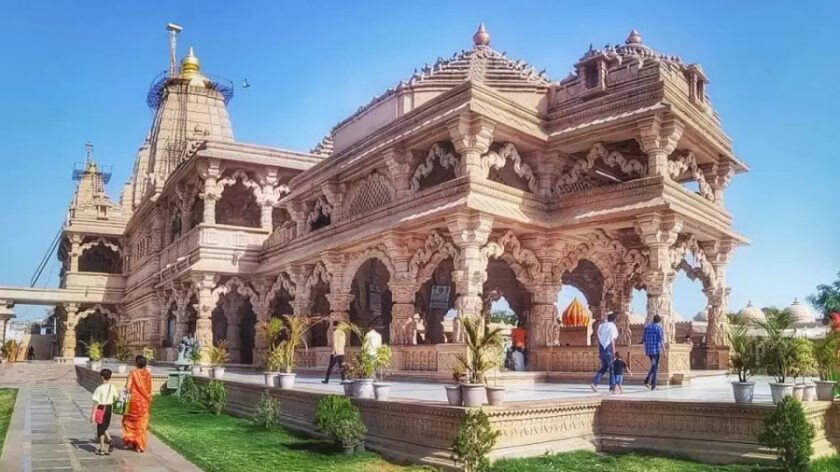 It is the famous temple of lord Krishna a great pilgrimage spot located at Chittorgarh-Udaipur fort. This fort is now renovated and is build of glasses.to visit these places buses are available from various cities like Udaipur, Nimbahera , and Mandar etc.
2. BASSI WILDLIFE SANCTUARY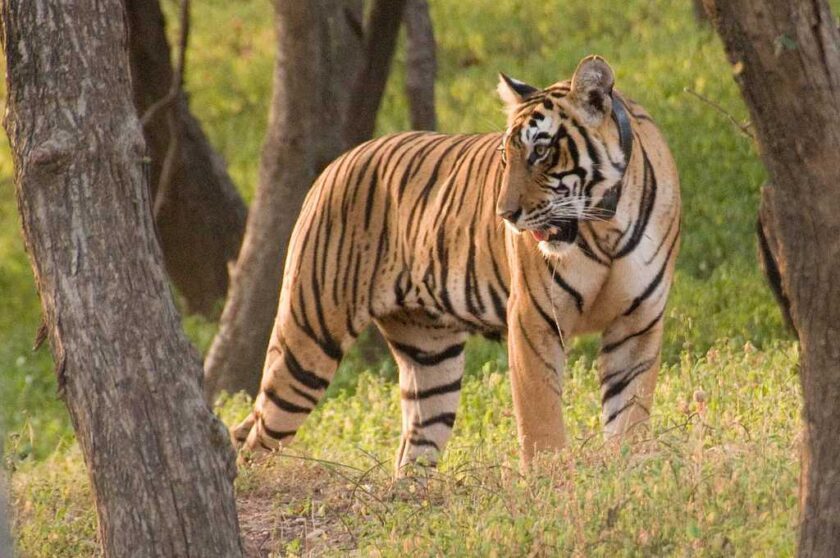 These sanctuary was established in 1988. These sanctuary covers the area of 50 sq. km .these place is located 5 kms away from the fort on western fringe of the vindhyachal ranges. Before visiting these sanctuary you have to take permission of district forest officer of Chittorgarh.
FREQUENTLY ASKED QUESTIONS :-
1) Why Chittorgarh is famous for?
Famous for the Jauhar that Rani Padmini and Rani Karnavati underwent during siege, the Chittorgarh Fort has seen a lot of valiant battles. The fort is the largest one in India, and attracts tourist in a large number throughout the year.
2) Who built Chittorgarh Fort & when?
The Vijay Stambh (Tower of Victory) or Jaya Stambh, called the symbol of Chittorgarh and a particularly bold expression of triumph, was erected by Rana Kumbha between 1458 and 1468 to commemorate his victory over mahmud shah I khalji, the Sultan of Malwa, in 1440 AD.
3) Who was the first king of Chittorgarh?
Chittorgarh is home to the Chittor Fort, the largest fort in India and Asia. It was sacked thrice; first in 1303 by Alauddin Khalji, again in 1535 by Bahadur Shah of Gujarat, and lastly by the Mughal Emperor Akbar in 1568.
4) Who won the battle of Chittorgarh?
Siege of Chittorgarh (1535), in which Bahadur Shah of Gujarat defeated the Mewar regent Rani Karnavati after which she committed Jauhar. Siege of Chittorgarh (1567–1568), in which the Mughal emperor Akbar defeated Rao Jaimal of Merta.