Boasting of an invisible charm, Mumbai is often called 'the city of dreams' or 'the city that never sleeps'. Besides catering to ambitions and eccentricities of all, the city says oodles about itself to everyone visiting it.
Taking your first step into the city, you are bound to feel claustrophobic with an endless swarm of humanity in every direction. The only solution to the problem lies in finding quiet yet beautiful places in Mumbai that consummate your need for seclusion without leaving the city. There are many top things to do in Mumbai which will make you love the city but here's where you must head to if you find yourself assaulted by the noise and crave for a simple and quiet moment of reprise:
1. Marine Drive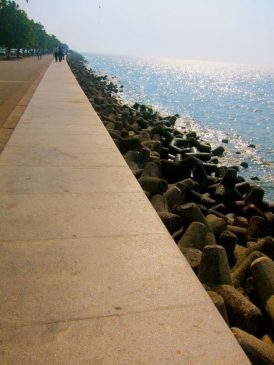 As cliché as it may sound, Marine Drive is completely irreplaceable. It is a skillfully laid out boulevard, built in the shape of an inverted C. Also known as Queen's Necklace, the place appears to be a string of pearls, when viewed from a height, especially during the night. It is stretched along an area of 3.6 km lined with palm trees. The quintessential Mumbai Walk is also a famous sunset point among locals and travellers.
2. Chowpatty Beach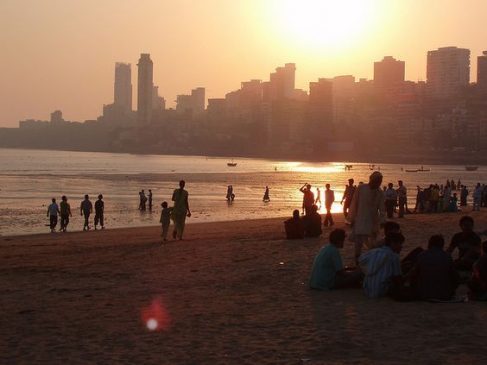 A haven in the cacophonous city, Chowpatty beach is where solace meets refreshment. Cloistered near the Marine Drive, this beach is an ideal spot to steal a moment from the regular monotony. A walk to the nearby Colaba shall let you feel the evening breezes. A luxurious stay at one of the spa hotels in Mumbai is enough to draw away the tiredness later on. The Lalit Mumbai is one of the better options if you are interested in getting a spa done.
3. Sewri Jetty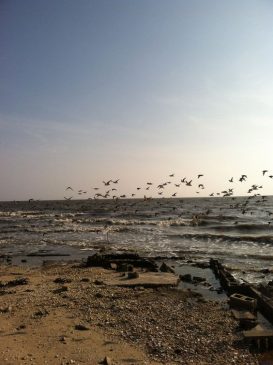 If you are a fan of migratory birds, Sewri Jetty is a haven just for you. Beautifully festooned with mangrove swamps, mudflats and creeks, the place attracts a number of flamingos. Besides flamingos that migrate from Rann of Kutch, egrets, herons, ibises, terns, sandpipers and plovers are also a common sight. You can also visit a European cemetery, an ancient fort dating back to 1770's, Bombay Trust and a few mills while visiting the place.
4. Bassein Fort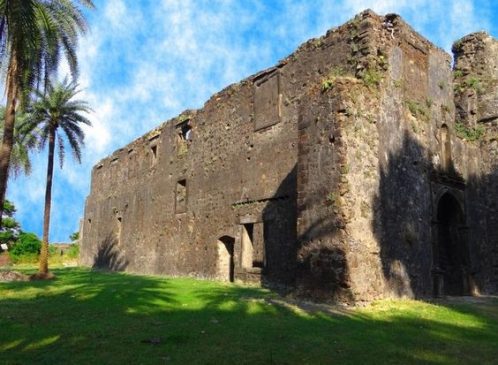 Singing the glory of Portuguese rule in Mumbai, Bassein Fort is a fort built in the shape of a basin in seclusion. While the architectural grandeur of the fort is mesmerizing, it is the cathedral located right behind it that's the main point of attraction. Besides interiors that symbolize opulence, the numerous branches that seem to peep through its stones add to its natural beauty. Whether looking for a dramatic photo shoot or a perfect hideaway, Bassein Fort is the place to be at. The Vasai Beach nearby the fort is another secluded haunt that can be visited along with the fort
5. Hanging Garden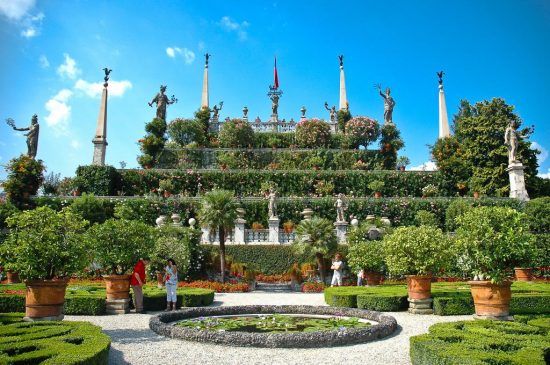 Situated at the highest point of Malabar Hill, Hanging Garden is a menagerie of animal-shaped shrubs and other plants. Built on a giant underground cistern, an elegant silence prevails here. The splendid greenery in addition to serpent-like paths makes this place all the more special. Watch the sun spill an orange hue or spend some lone time, the place is ideal for both.
Book yourself one of the luxury hotels in Mumbai in advance to have an experience which is unparalleled to the city's typical perception.