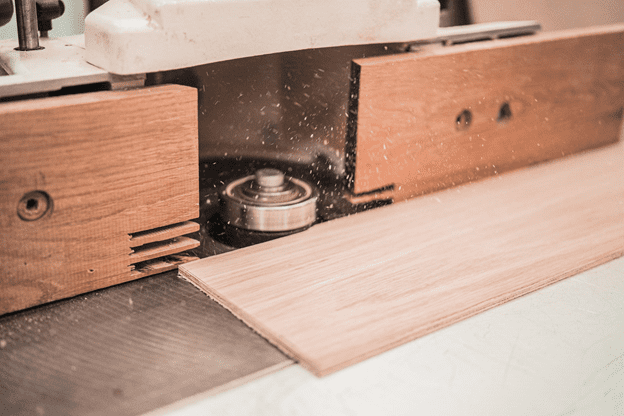 The construction industry has seen a rise in the utilization of plywood in recent years. Plywood is an extremely versatile product, it can be used for a wide range of structural, interior or exterior applications. Plywood is a wooden sheet made by assembling thin layers of wooden veneer adjacently and joined together under high pressure.
Plywood has made a huge impact in the wood industry. It offers high strength and resistance to water, is resistant to cracking, splitting, shrinkage, and twisting. It is also flexible, cost-efficient, and more workable and usable than other wood materials.
There are also different grades of plywood available in the market, each with their own set of properties and functionalities. These variants can be used for a range of applications such as flooring, furniture, boat building, construction, etc.
After the assembling and joining of plywood, they are assigned different grades where A-grade offers the highest quality with only a few minor features, B-grade consists of a majority of natural features. C and D grades are progressively natural, having knots or holes in them, these grades are used in the constructional or structural aspects.
A grade – This is sanded, smooth and paintable.
B grade – Usually has a solid surface with minor repairs.
C grade – Has knots of 1 -½ inch.
D grade – Has knots of up to 2-½ inch.
So how to choose plywood, the right kind? Plywood that is aesthetically appealing can be used to make furniture while the ones that are not, like soft based plywoods, are used in the structural aspect of building. Using hardwood based types of plywood for furniture is ideal as it is considered to be an appearance-based product.
Besides the alphabet graded plywood, there are other grades of plywood that are used to manufacture furniture –
MR (Moisture Resistant) grade Plywood –
MR grade plywood is also known as commercial plywood. It is capable of resisting moisture and humidity but not water. This kind of plywood is used to make furniture that is not in contact with water and is an interior grade of plywood. This is the best plywood for home furniture.
BWR (Boiling Water Resistant) grade plywood –
BWR plywood is waterproof. Its water resistance quality is better than that of commercial plywood. BWR grade plywood uses formaldehyde resin to be glued together providing it with water resistance qualities. This is exterior grade plywood.
BWP (Boiling Water Proof) grade plywood –
BWP grade has stronger waterproof qualities in comparison to the BWR grade of plywood. This plywood offers the highest waterproof quality in the current market. It is made of a single selected hardwood and is glued together using boiling waterproof synthetic undiluted phenol-formaldehyde resin making it the best waterproof plywood India has to offer at present. It offers more strength than the other grades. BWP grade's ideal use would be in areas where there is exposure to water.
Also known as Flexi ply in India, this grade of plywood is not stiff and can be rolled. This plywood is used to give a circular or rounded form to furniture.
This grade of plywood is used to reduce the risk of fire. The surface of this grade is treated and applied with fire retardant chemicals while being manufactured.
These different grades come with their unique functionalities. It has been established that commercial plywood is ideal for interior decorations and designing furniture. BWR grade plywood can also be used for interior features and to an extent for exterior use. BWP grade plywood is undoubtedly the strongest and offers superior quality compared to the other grades. This grade is the most suitable for exterior purposes or areas like kitchen, bathrooms, etc, where there is constant exposure to water.
As can be seen above, there are different plywood grades in India. It is important to research and gain knowledge about plywood grades as being unaware can get you a bad deal. Many vendors use BWR and BWP grade names interchangeably and sell you plywood that is not suited to what you require.
Consult a Professional:
Consulting and getting a professional's help can make things easier for you. The plywood should be observed and the authenticity of the vendor's claim should be looked into. The face and back of the plywood's veneer, its flatness and edge should be keenly examined. This can be done by someone who has the experience and knows what they are doing.
Contractorbhai offers premium interior design services. Our designing team can assist you in identifying the best quality products and make your home take the form you want within your budget.